University of Warwick accreditation
A wide range of our undergraduate and postgraduate degree courses, as well as some higher level apprenticeships, are accredited and awarded by the University of Warwick, a prestigious Russell Group university ranked 8th in the UK by The Guardian 2023 league table.
Building on our academic excellence, this means that these courses are developed by us and delivered in our world-class facilities at University College Birmingham, but graduates will receive their final awards from the University of Warwick.
In The Times and The Sunday Times Good University Guide 2022, the University of Warwick was named University of the Year for Teaching Quality, as well as being ranked runner-up in the University of the Year category.
Accreditations
Select an option below to view the list of courses accredited by each University
University of Warwick (35)
University College Birmingham (35)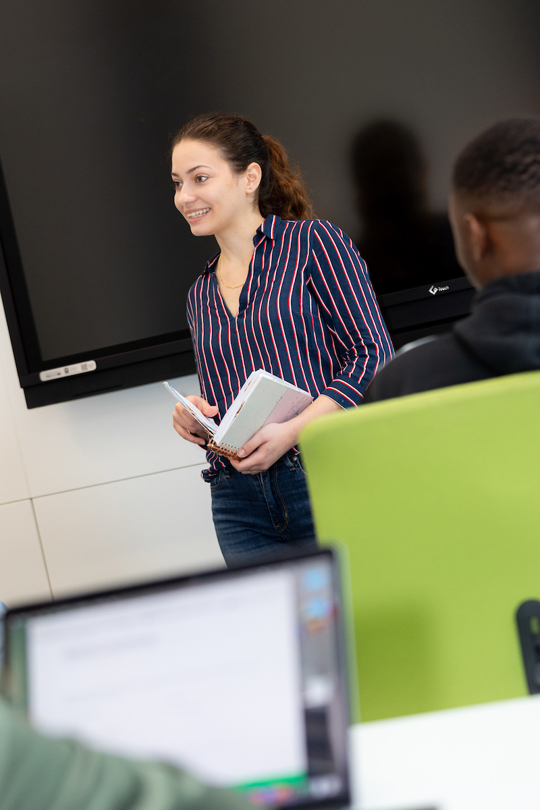 An accreditation to support student ambitions
What benefits does the accreditation bring? 
Our two universities are innovative, imaginative and have distinctive and collective strengths, and this forward-thinking partnership is designed to benefit our students and their professional ambitions, as well as the regional economy. 
As part of the accreditation, the partnership with the University of Warwick gives students the opportunity to: 
Tap into exciting undergraduate and postgraduate study and research opportunities, as well as higher and degree apprenticeships that not only meet sector-recognised standards, but are accredited by a leading Russell Group university – whatever a student's background
Access the broad employer networks of both universities, supporting and helping students achieve strong employability outcomes
Access online learning and library resources that complement our own award-winning library services and hi-tech learning environments
IN THE NEWS – find out more about our partnership.
Our students accredited by the University of Warwick
Sharing in excellence
Two Midlands universities with first-class reputations
Both business-facing and entrepreneurial
Progressive partnership opening up employment opportunities
Benefiting undergraduates, postgraduates and degree apprentices
Strengthening regional economic recovery
University College Birmingham