Supporting their next steps
Our school and college outreach programmes and activities are designed to help you support your students into either college or university, by assisting with the decision making and application processes, as well as easing the transition into independent study and student life.
Our team lead a range of workshops, events and activities which can either be delivered at your school or college or held at our city centre campus to allow your students to explore University College Birmingham first-hand. Certain events are also support by our academic staff.
As well as the options listed below, we can also provide bespoke sessions. Please get in touch with our dedicated team to discuss your specific needs. 
Contact
If you have any questions or would like to find out more about our events and how we can support school leavers, please get in touch with our Schools Liaison and Outreach team via email.

Campus Experience Days
We offer both university and college experience days to Key Stage 4 and 5 students, both of which feature a range of workshops and activities as well as a private campus tour.
We also always have our brilliant student ambassadors on hand to support our experience days and often include an ambassador Q&A session, as we know how important it is for school students to speak to our current students.   
Our aim for our campus experience days is simple: to provide your students with a fun and educational insight into life after school, whether that be for college or university. You can find the different options on the page linked below, however if you would like to make any specific requests, please contact the team.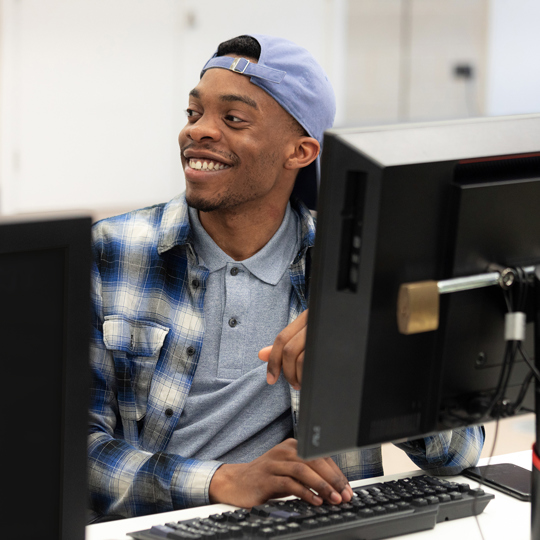 Support with UCAS, Clearing and Student Finance
Clearing gives thousands of students the opportunity to find the best undergraduate course for them each year, particularly if they have missed the UCAS deadline or perhaps have changed their minds about what and where they would like to study.
Whatever their reasons for considering clearing, all students are welcome to join our clearing webinars should they need help navigating their options. These online sessions will be held on:
Tuesday, 4 July 4-5pm
Thursday, 10 August 11-12pm and 6-7pm
If you would like to request some further support for your students with anything UCAS related, or if students would like to make a direct application, please get in touch with the Schools Liaison Team.
More Activities for Key Stage 5
More Activities for Key Stage 4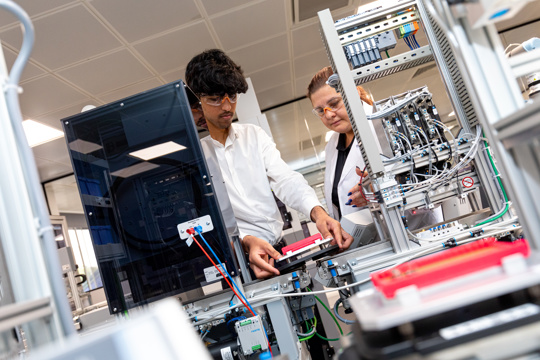 Coming soon
In addition to our current offering of activities, we have also recently partnered with GMI, a local construction services company, to jointly offer a range of innovative and engaging construction and engineering-focused workshops.
These sessions will explore the different pathways into construction and engineering-based careers, with the help of some practical project work and insightful career advice and qualification discussions.
Like our Campus Experience Days, these workshops will run between 10am-2pm – including a site visit of our very own Sustainable Construction Skills Centre, James Cond, which coincidently is currently being developed by GMI.
Visiting schools and colleges will be able to witness first-hand the regeneration of this iconic building, gaining insight from the Site managers into how the centre will soon be transformed into a bespoke STEM education and training facility.
Our joint activities with GMI are suitable for KS4 and KS5 students only. To register your interest, please email schoolsliaison@ucb.ac.uk with your preferred date, year group and group size using 'GMI' as the subject line.