Why should I choose this course?
WORK PLACEMENT (BSc only) – Apply your computing and IT training to the real world with the option of a paid 48-week placement, with no tuition fees during your placement year
PRACTICAL APPLICATION – Learn in our purpose-built computer labs and access our brand new Digital Creative Studio, featuring high-spec PCs and industry-standard media equipment
IN-DEPTH RESEARCH – Take on a substantial research project in your final year, exploring an aspect of computing science in depth
AWARD-WINNING UNIVERSITY – Study at the University of the Year offering the best Student Support in the UK (WhatUni Student Choice Awards 2022)
Our facilities
Students on our computing university course will have access to new computer labs specifically designed for this degree, as well as our new Digital Creative Studio featuring industry-standard media equipment.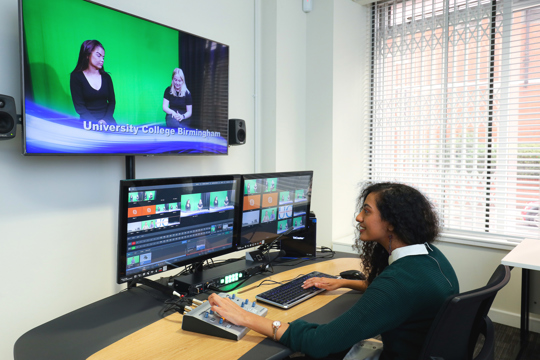 Based in our new £40 million Moss House facility and Camden House, our new computing facilities contain dedicated teaching labs complete with high-spec computers and industry-standard software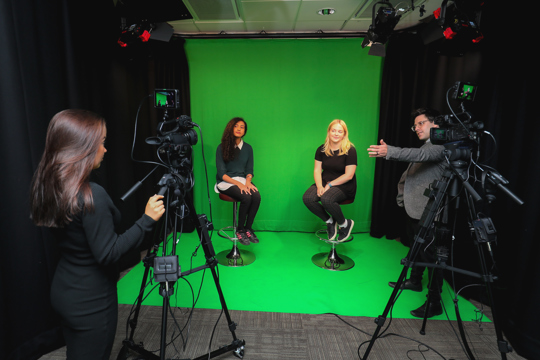 Students also have access to the Digital Creative Studio which features state-of-the-art video and audio production facilities, including a video production studio with 4K cameras and green screen technology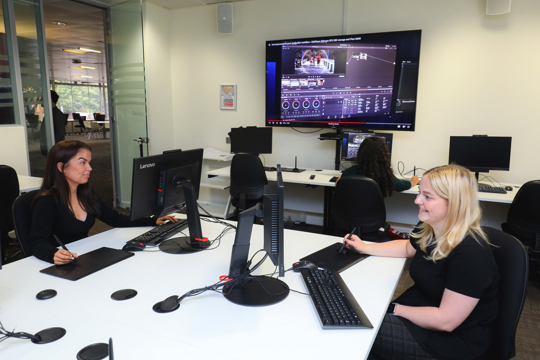 Our Digital Creative Studio also hosts audio podcasting, vision mixing and editing facilities, as well as a creative media and design lab with graphics tablets
Course breakdown
Students on the FdSc have the option of progressing onto the final year upon completion of the foundation degree.
Year 1
Year 2
Year 3
Year 3/4
Introduction to Object-Oriented Programming
This module introduces object-oriented software development and covers the development of simple software systems. You will gain an understanding of the software development process and learn to design and implement applications in a popular object-oriented programming language. This module covers the basic principles of computer programming: the features of classes and objects are introduced including constructors, methods, and fields. Method implementation through assignment, selection control structures, iterative control structures and other statements is introduced. Collection objects are also covered as well as the use of modules and library classes as building blocks.
This module aims to give you an understanding of the fundamentals of computer hardware and of the principles of operation of computers and peripheral devices. In addition, the module aims to give an overview of the main families of microprocessors and their differences. Some digital electronics is also covered, with hands-on experience in the lab with hardware in order to better understand computer fundamentals.
This module covers the fundamentals of mathematics commonly applied to computing. It aims to introduce the basic elements of discrete mathematics that provide a foundation for the understanding of algorithms and data structures used in computer science.
Systems Analysis and Design
This module covers the basic concepts of information systems and the basic techniques for systems analysis and design. You will learn how to apply modelling concepts, capture requirements, analyse requirements, build models using UML and design systems including human computer interaction.
This module will provide an overview of the problems and issues that must be dealt with in constructing future ICT applications as well as the underlying network protocols needed to support them. The module sets out the conceptual basis for computer networks rather than a detailed study of systems and standards.
This module will teach you the underlying principles and provide you with practical experience to design and implement scalable, secure databases. You will carry out the analysis, design and implementation of a database application to solve a specific problem. You will use the SQL language and database triggers. The module also covers Relational Database Management System features such as transaction management, locking and consistent backups and will investigate SQL optimisation issues.
This module will provide you with the opportunity to improve your understanding of web development, and your judgement of the effectiveness of different development techniques, both in theory and in practice. You will cover important techniques and issues in designing and building large scale web systems, as well as considering development methods and patterns which enhance maintainabilty and testability, such as web components, Model-View-Controller, Object Relation Mapping, and HTML template engines. The module will familiarise you with relevant web development frameworks such as ASP.NET, and compare this with alternatives such as Object-Oriented PHP, Enterprise Java, and server-side JavaScript.
The module introduces algorithmic techniques for various sets of problems and teaches how to analyse algorithms in terms of their complexity. The techniques build upon the data structures and algorithms studied in previous modules so that you can further develop your use of methods for solving complex problems. Examples will be used throughout to demonstrate each approach.
This module aims to address the aspects and challenges of big data analytics by introducing fundamental concepts and algorithms. It starts with introduction of methods and tools of data collection, followed by methods of dealing inconsistent data, missing data and redundant data, on which techniques of data preparation including data cleaning, data transformation and integration are addressed. The module will then cover methods for structured data and unstructured data, where techniques for structured data include data mining (in particular parallel data mining techniques) and those for unstructured data include social network analysis and text mining. A further aim of the unit is to introduce software systems used for big data analytics.
The need for computational power and data storage continues to drive demand for more highly capable systems. Highly data-intensive applications demand fast access to terabytes, petabytes, even exabytes of storage; processor intensive applications demand access to various types of processors in various configurations. Such applications are increasingly being developed in both scientific and industrial contexts and need to be variously scalable and supportable for large numbers of geographically distributed users. This module will provide insights into how Cloud Computing attempts to meet the varying needs of such applications.
This module will teach the principles of security in web and cloud-based systems and how these principles apply in a range of different applications. You will learn about cyber security frameworks, standards and best practices, and how to apply these within an organisation. The module also covers the core technical elements of web and cloud-based security systems and the current trends in cyber security; threats, their importance, and why they are difficult to deal with.
This module will provide a deep and systematic understanding of the nature and conduct of computer science research. It will equip you with the ability to undertake independent research. You will also consider the Legal, Social, Ethical and Professional (LSEP) issues applicable to the computer industry.
Work Placement (optional – for BSc (Hons) students only)
You will gain valuable work experience on a 48-week work placement. This is an exciting opportunity to put what you have learned into practice, broaden your experience and demonstrate your abilities to potential employers.
Agile Software Development
The module studies in detail the activities associated with software development process as performed by a development team that adopts an Agile methodology. Topics covered include the concepts, principles, practice and philosophy of an Agile approach to software development. You will work in groups to learn about collaboration: environment, programmer collaboration, team values, customer involvement, standards and reporting. The module covers planning, release, risk assessment and estimating. It also considers agile development: incremental requirements, customer tests, test-driven development, refactoring, simple design, incremental design and architecture, spike solutions and performance optimisation. Finally, you will learn to manage agile projects: roles, values and team philosophy; management of scope and the business/economic issues such as time, cost, quality and risk.
The module provides guidelines, design principles and experience in developing applications for small, mobile devices, including an appreciation of context and location aware services. You will develop an appreciation of interaction modalities with small, mobile devices (including interface design for non-standard display surfaces) through the implementation of simple applications and use cases. The module will also introduce wireless communication and networking principles that support connectivity to cellular networks, wireless internet and sensor devices. You will also learn about transaction and e-commerce principles over such devices to support mobile business concepts.
Professional Issues in the Computing Sector
The purpose of this module is to bring together material in the key areas of professionalism and careers, finance, health and safety, environmental concerns, law and intellectual property, in the context of the software industry. You will apply relevant computing-related legislation and professional codes of conduct to day-to-day situations that arise in business, and evaluate risks associated with those situations. You will also explain your five-year career plan and know what steps need to be taken to achieve it.
The module will introduce the field of artificial intelligence and study the principal ideas and techniques in key topic areas including problem solving, knowledge representation and machine learning. The module will cover problem solving (problem representation, uninformed and informed search), knowledge representation (logic-based languages, e.g. description logic, and ontologies and the semantic web) and machine learning (symbolic learning, decision trees and Bayesian learning).
This module will provide an opportunity for you to conduct research into an unfamiliar aspect of Computing Science and enable you to develop and apply computing skills to a substantial problem. You will synthesise what you have learned from other modules and be provided with an opportunity to work independently.
The modules listed above for this course are regularly reviewed to ensure they are up to date and informed by industry as well as the latest teaching methods. On occasion, we may need to make unexpected changes to modules – if this occurs, we will contact all offer holders as soon as possible.
Entry requirements 
Computer Science BSc (Hons)
A-levels: An A-level grade profile of BCC-CCC.
T-levels: A T-level graded Pass with a core component of grade C.
BTEC: A BTEC grade profile of DMM-MMM. This can be achieved from either an Extended Diploma or a combination of smaller BTEC qualifications.
Tariff: Other Level 3 qualifications are accepted for entry. A minimum of 104-96 UCAS Tariff points will be required.
Access to Higher Education Diploma: 104-96 UCAS Tariff points including a minimum of 15 Level 3 credits at Distinction.
GCSEs: You should also have a minimum grade 4 in GCSE Mathematics, or Functional Skills Level 2. 
A-levels: An A-level grade profile of CD-DD.
T-levels: A T-level graded Pass with a core component profile less than C.
BTEC: A BTEC grade profile of PPP-PP. This can be achieved from either an Extended Diploma or a combination of smaller BTEC qualifications.
Apprenticeship: Achieve an advanced apprenticeship (Level 3).
Tariff: Other Level 3 qualifications are accepted for entry. A minimum of 56-32 UCAS Tariff points will be required.
Access to Higher Education Diploma: 56-32 UCAS Tariff points.
Non-tariff: Non-UCAS Tariff-based Level 3 qualifications are also considered for entry. Please complete our enquiry form here to check your eligibility.
GCSEs: You should also have a minimum grade 4 in GCSE Mathematics, or Functional Skills Level 2.
Work-based: We also give equal consideration to applicants who are currently in work and wish to apply to University College Birmingham. To apply, you must have a minimum of 3 years' relevant work experience, demonstrating management or supervisory duties. Your application must also include a reference from your line manager supporting your entry to higher education. For further details, please contact Admissions.
EU/international students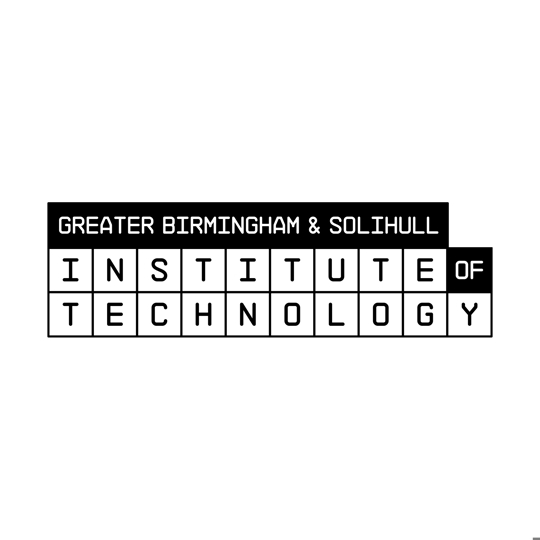 Accreditations, endorsements and partnerships
University College Birmingham works with a wide range of organisations to ensure you receive the best possible training and qualifications recognised by industry.
of graduate employers say relevant experience is essential to getting a job with them
Work placements
Work placements are vital for gaining real-life experience and for building your confidence and skills before you finish your course – and they may even lead to a job when you graduate. Our Hired team can help find the ideal placement for you.
Our BSc Computer Science course features the option of a paid 48-week work placement, during which you will not incur any tuition fees.
Computing was recently placed as the number one most frequently required role for graduates, and the sector is also one of the best paid for graduates.  This course has been carefully researched to ensure subjects are current and relevant to the current IT sector job market with modules such as big data, cloud computing and artificial intelligence.
Career opportunities
The example roles and salaries below are intended as a guide only.
Software developer
Average Salary: £31,000
Systems analyst
Average salary: £30,000 – £40,000
Database administrator (DBA)
Average Salary: £30,000
IT technical support officer
Average Salary: £28,000
Computer security consultant
Average Salary: £44,000
Web developer
Average Salary: £26,000
Hired
We are here to support your career goals every step of the way.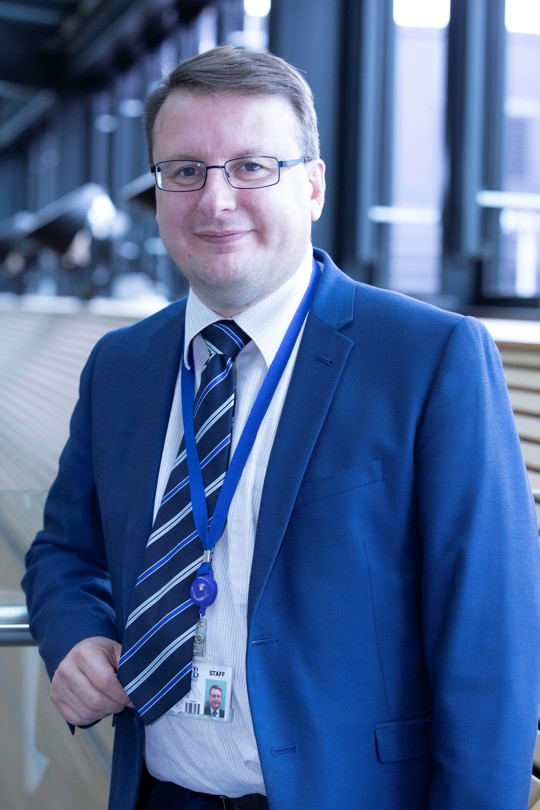 Ed's Story
Ed, who has a background in software development and managing computing departments, discusses the standout features of our new computing degree.