Why should I choose this course?
BOOST YOUR SKILLS – Develop key personal and practical skills in observation, interpretation, information processing and presentation, as well as core nursing values and behaviours
PRACTICAL APPLICATION – Test your training in our state-of-the-art practical facilities and on placements, bolstered by e-learning programmes such as safeMedicate and OMS virtual reality simulation equipment
INDUSTRY APPROVED – This programme will ensure you meet the 15 standards set in the Care Certificate (HEE 2017), with required skills and knowledge set out in the Nursing Associate Curriculum (NMC, 2018) 
HIGHER TECHNICAL QUALIFICATION - The learning outcomes are mapped against the occupational standard for Higher Technical Qualifications (HTQ) as approved by the Institute for Apprenticeships and Technical Education
Our facilities
As part of your Nursing Associate foundation degree, you will have access to University College Birmingham's specialist practical and academic learning environments in Moss House and McIntyre House. These include our Health Skills and Simulation Suite, complete with a purpose-built, six-bed hospital ward with simulation manikins, Anatomage table, integrated filming and audio equipment and a community care environment to help you practise your clinical skills and enhance your practical training.
Course breakdown
Foundations of Nursing Associate Clinical Practice
This module aims to prepare the student for Nursing Associate practice by examining the legal, regulatory and governance requirements in which they work. It intends to provide the necessary knowledge to support the student within their role as a nursing associate by: • Examining the roles and responsibilities of professionals that work in the health service. • Considering the legal, ethical and professional links to care across a range of settings that deliver care to individuals. • Determining the nursing associate's role within safeguarding, recognising discrimination and challenging poor practice.
Nursing Associate Practice 1
The module will support and equip you to engage in a variety of approaches to manage interactions and interventions with individuals in your care and the inter-disciplinary team recognising the scope of the nursing associate role. You will evidence your progression through an assessment of standards of proficiency, episode of care, medicines management, and professional values in a range of healthcare settings, through completion of NAPAD 1 and a portfolio of supporting evidence.
This module will enable you to explore the human life journey from conception to death. It will enable you to undertake a health needs assessment via simulation to provide a virtual basis from which to examine the human life journey, its diversity and population health within a defined area. Throughout the module, you will develop knowledge and skills pertaining to evidence-based practice, including researching, analysing and evaluating health information and sources.
The Nursing Associate as a Reflective Practitioner
This first-year module enables you to explore the importance of being self-aware as a nursing associate, taking into consideration reflective practice and the legal, ethical and professional aspects of your role in order to apply theoretical concepts to practice. You will be encouraged to identify and explore approaches to reflective practice to prepare for a lifelong journey of self-reflection as part of your continual professional growth and development and to enhance patient/client care. The student will be introduced to the NMC Code (2018), the Standards of Proficiency for Nursing Associates. An exposure to academic skills, literacy, numeracy and the digital skills required to complete this programme start in this module.
Evidence-based Practice for Nursing Associates
This module is a long-thin module requiring you to explore the evidence base that underpins all components of safe and effective nursing practice as you reach the progression point to enter the NMC register as a Registered Nursing Associate. During debates and discussions, you will be made to question 'why' you do what you do in practice by reviewing policies, guidelines, literature, current practice, and using a problem-based learning approach to work through complex situations. This will provide you with the knowledge base required to support and supervise others in the care team and understand the importance of effective leadership and management, team working and inter-disciplinary care provision across a range of organisations and settings. At the end of the module, you will be equipped with the knowledge and skills of nursing to be able to work alongside, but also supplement, the role of the Registered Nurse and support the nursing leadership in the delivery of high-quality, patient-centred care. The module will review the quality of care and the role of the Nursing Associate in contributing to the continuous monitoring of people's experience of care.
Nursing Associate Practice 2
The module will support and equip you to engage in a variety of approaches to manage interactions and interventions with individuals in your care and the inter-disciplinary team recognising the scope of the Nursing Associate role as you progress towards registration with the NMC as a Registered Nursing Associate. You will evidence your progression through an assessment of standards of proficiency, episode of care, medicines management and professional values in a range of healthcare settings, through completion of NAPAD 2 and an Ongoing Achievement Record (OAR).
Promotion of Health and Wellbeing
This module builds on prior knowledge and skills gained over Level 4 and enables you to explore the opportunities and challenges of promoting health and wellbeing in a diverse society, and the importance of contributing to health promotion. You will explore specific physical and mental health issues in relation to the anatomy and physiology of body systems, genetics, genomics, homeostasis in health and ill-health. This will provide you with a broad understanding to aid the development of problem-solving skills in practice when providing care for individuals with physical and mental health issues and illnesses and long-term health conditions that affect their health and wellbeing.
Safe and Effective Clinical Practice for the Nursing Associate
The aim of this module is to reinforce the principles of delivering safe and effective person-centred care to individuals requiring urgent or acute care, with changing health states, across diverse settings. You will be introduced to a range of adverse situations from practice which create potential risk or harm and compromise safety. The role of the nursing associate will be explored when minimising risk, recognising and preventing harm, and promoting safety. You will be enabled to develop a knowledge of medical, non-medical and therapeutic interventions, and will use pharmacology and pharmacodynamics to develop an understanding of how medication intervention can impact on nursing interventions. Concepts will be explored such as mental capacity, consent, reasonable adjustments and end of life care planning, to explore complex situations where care needs to be person-centred to maintain safety, all while meeting the individual needs of patient with diverse needs.
The modules listed above for this course are regularly reviewed to ensure they are up to date and informed by industry as well as the latest teaching methods. On occasion, we may need to make unexpected changes to modules – if this occurs, we will contact all offer holders as soon as possible.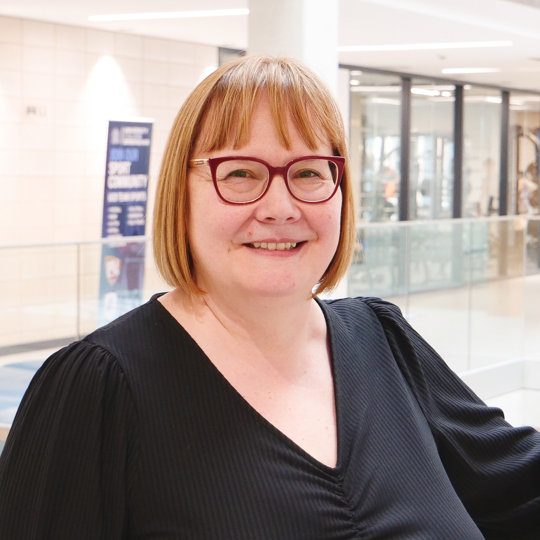 This foundation degree will help you become a highly-skilled Registered Nursing Associate registered with the Nursing and Midwifery Council, supporting the delivery of safe, effective and responsive care alongside Registered Nurses and Allied Health Professionals.
Entry requirements
Level 2 qualification requirements:
GCSE/IGCSE English grades A*-C (9-4) or equivalent in English and maths (e.g. Functional Skills Level 2)
One of the following Level 3 qualifications is essential:
One A-level grade D or above
Two AS-levels grade D or above
BTEC National Award grade M/ Certificate PP/ Diploma Grade PPP
Access to HE Diploma
NVQ Level 3 Full Diploma
A Level 5 or above qualification i.e. degree and Level 3 equivalent qualifications obtained outside of the UK must have a statement of comparability from UK NARIC
You must also complete a Disclosure and Barring Service check (Enhanced DBS). The link to e-safeguarding will be provided to you.
You must complete an Occupational Health self-assessment form before enrolment onto the programme. The form will be provided to you following a successful interview.
If you have any queries, please contact Nursing Admissions at nursingadmissions@ucb.ac.uk or the Director of Nurse Education, Kathryn Riley, at k.riley@ucb.ac.uk  
Disclosure and Barring Service (DBS)
Students must also complete an Enhanced Disclosure and Barring Service (DBS) check. The University will coordinate and fund the completion of the DBS check. Further information is available regarding the DBS check – the requirements prior to entry onto the course can be found here and a summary of the documents required for the application process can be found here.
Pre-course health and immunisation requirements
The Admissions team will use the entrance criteria, as well as your personal statement, reference and work experience information, to shortlist candidates for interview. Successful applicants will be invited to an interview which will comprise multiple mini interviews (MMIs) – you will be assessed on your motivation and understanding of the role of a nurse and your familiarity with NHS Constitution and Values.
Information regarding the stages of the initial assessment for Literacy, Numeracy and Digital Skills can be found here. 
Recognition of Prior Learning (RPL)
Students can find further information regarding the Recognition of Prior Learning (RPL) and Recognition of Prior Experiential Learning (RPEL) for entry onto pre-registration nursing courses here.
Top up from Registered Nursing Associate to Registered Nurse
You can apply to 'top up' by gaining a place on the nursing degree programme using your foundation degree plus English and Maths Level 2 qualifications to meet the entry criteria.
On your UCAS application, you must clearly state in your personal statement that you wish to top up to the degree and that you are a Registered Nursing Associate, providing your NMC PIN in your personal statement.
Once your qualifications have been confirmed, if successfully shortlisted, you will be invited to interview. 
If successful at interview, you will enter the degree programme at the 50% stage (i.e. halfway through the second year of the programme). You will complete 18 months of the degree programme, with placements, before you can register as a Registered Nurse and achieve your full degree.
You can 'top up' as an apprentice if your current Nursing Associate employer can support your application. Alternatively, you can self-fund and complete the 18-month top-up course full-time.
Academic entry requirements: Please visit our Country Specific Information page.
English Requirements:
We will accept the following English grades at the point of application. However, students must achieve the required NMC IELTS and OET English requirements on completion of year two of their studies. See the heading NMC Requirements below.
The University will provide additional English classes to support students in achieving the following NMC requirements. No additional fees will be charged, but students must commit to attending a minimum of 3-4 hours of English Language support.
The University will meet the cost of exam fees for the first attempt; however, subsequent attempts must be paid by the student.
English Requirements accepted at the application stage:
IELTS -overall score of 6.5 in reading, listening and speaking and a minimum of 6.0 in writing
Occupational English Test (OET): with a minimum of grade C+ (330-340) in listening, reading and speaking and a C in the writing section (this must be between 250-290)
NMC English Requirements on completion of year two:
To achieve NMC approval and successfully graduate, students must achieve the following.
IELTS score of 7.0 – a minimum of 7.0 in reading, listening and speaking, and a minimum of 6.5 in writing.
Occupational English Test (OET): an OET examination certificate – a minimum of grade C+ in the writing section and grade B in the reading, listening and speaking sections.
The Nursing and Midwifery Council updated this requirement in January 2020.
Combining OET test scores – you can achieve the required mark across two test sittings if:
You sit the tests within six months of each other
You are tested in all four sections at the same time
All grades in both sittings are above grade C+, and you achieve at least a grade C+ in the writing section and at least a grade B in the reading, listening and speaking sections in either of the two test sittings
Further information regarding accepted English language tests can be found here.
Alternatively, if you do not have IELTS, you can take University College Birmingham's Online Proficiency Test – An overall score of C1 – a minimum of C1 in reading, listening and speaking, and a minimum of B2+ in writing.
of graduate employers say relevant experience is essential to getting a job with them
Work placements
Work placements are vital for gaining real-life experience and for building your confidence and skills before you finish your course – and they may even lead to a job when you graduate.
Student nursing associates must experience practice learning in a variety of settings to be exposed to four fields of nursing practice - child, adult, learning disability and mental health - as well as gaining knowledge on the care of patients across their lifespan. Our Health Placement team can help find the ideal placements for you, which you will be assessed on as you progress.
Work alongside experts in your sector
A snapshot of some of the employers we have worked with:
University Hospitals Birmingham NHS Foundation Trust (QE, Heartlands, Solihull, Good Hope Hospitals and Solihull Community)
Sandwell and West Birmingham NHS Trust (City, Sandwell, Rowley Regis)
Royal Orthopaedic Hospital NHS Foundation Trust
Birmingham and Solihull Mental Health Foundation Trust
Birmingham Women's and Children's NHS Foundation Trust
Birmingham Community Healthcare NHS Foundation Trust
Cygnet Healthcare
Practice Plus Group (Health in Justice)
Birmingham and Solihull NHS Training Hub (GP Practice)
Private, voluntary and independent sector organisations (including hospices, prisons, nursing and care homes)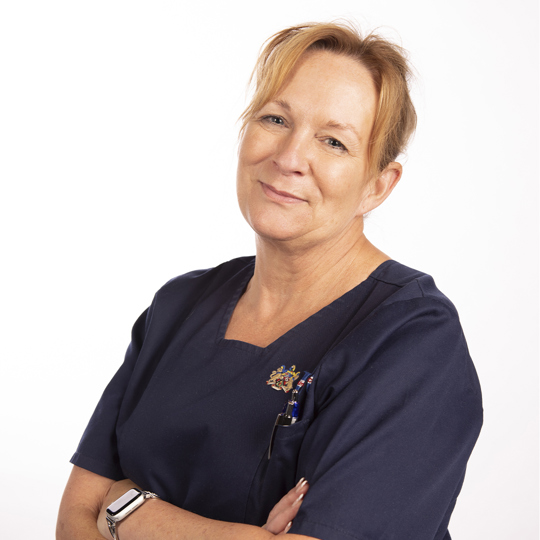 There are around 48,000 nursing vacancies waiting to be filled nationwide, with 19% of these in the West Midlands. Registered Nursing Associates bridge the gap between healthcare support workers and Registered Nurses to reduce waiting times, delivering hands-on, person-centred care as part of a multidisciplinary team.
Career opportunities
Note: Some roles below may require further study/training. The roles and salaries below are intended as a guide only.
Registered Nursing Associate (Band 4)
Average Salary: £25,147
Want to take your studies to the next level? Completing the FdSc degree will enable you to top up to our bachelor's degrees and postgraduate courses.
Hired
We are here to support your career goals every step of the way. 

Want to join as an apprentice?
We also offer the FdSc Nursing Associate degree as an apprenticeship programme, opening up opportunities for those working in the sector.