Why should I choose this course?
PRACTICAL APPLICATION – Apply construction management concepts in a practical environment within our dedicated facilities at our Sustainable Construction Centre
EXPERT TUITION – Learn from our highly qualified staff with extensive knowledge and experience in construction and sustainable practice
IN-DEPTH RESEARCH (MSc only) – Conduct either a dissertation or industry-led research project into a relevant area within the field of construction
AWARD-WINNING UNIVERSITY – Study at the highest-ranking university in the region according to student choice (Whatuni Student Choice Awards 2023)
Our facilities
Students on our construction courses will study in our real-world training facilities within our state-of-the-art Sustainable Construction Centre at the iconic James Cond Building. You will also have exclusive access to our dedicated postgraduate suite in McIntyre House, providing study and meeting spaces, PCs and other facilities.
Course breakdown
Workforce Resource Management
Employment in the construction industry, sub-contract management and control, leadership and motivation, change management
Statutory control of construction projects including risk, finance and value and financial control
Project Management Principles and Strategy
From inception to post-contract facilities management, project strategies, contract principles and techniques, project monitoring and contractual procedures
Procurement, Tendering and Bid Management
Procurement law, international procurement, procurement systems, national procurement policy statements, public and private, bid writing, document control systems and people management
Modern Methods of Construction
Domestic and commercial, off-site manufacturing, factory production, ready-made technology including complete rooms, walls, floors, roofs, logistics and construction methodologies, modular, slabs, frames, panels, beams and joists
Natural resource extinction, wealth distribution, community health and social equity, environmentally responsible resource procurement through design, construction, and facilities management
Plus one option from: (MSc only)
Research methods and proposal, dissertation
The modules listed above for this course are regularly reviewed to ensure they are up to date and informed by industry as well as the latest teaching methods. On occasion, we may need to make unexpected changes to modules – if this occurs, we will contact all offer holders as soon as possible.
MSc Construction Project Management – A grade classification of 2:2 is required, or international equivalent.
A relevant UK or International honours degree from a recognised institution.
We also consider applicants who are currently employed and wish to apply to University College Birmingham.
To apply, you must have five years of relevant managerial work experience, demonstrating in-depth knowledge of the sector for the subject matter you are interested in pursuing.
A reference detailing your roles and responsibilities from your line manager and a meeting with the programme team will usually be scheduled prior to a place being offered.
If your degree is not related and you do not have relevant managerial work experience, please contact Admissions so that we can discuss your application on an individual basis before you apply.
If you have any questions, please complete our enquiry form:
Note: Indicative information only – actual timetables and assessment regimes will be issued at your induction.
Teaching
Example of a typical teaching week (up to 12 contact hours):
Large group teaching – 10 hours (in lecture rooms/specialist construction facilities)
Smaller group teaching – 1 hour
Tutorials – 1 hour
Subject advice sessions – 1-3 hours
You will also need to commit around 20 hours per week for individual study time.
Assessment
Estimated breakdown of assessment for this course:
Coursework – 45%
Practical assessments/projects – 45%
Exams/tests – 10%
Our teaching and assessment is underpinned by our Teaching, Learning and Assessment Strategy 2021-2024.
UK students
If you are a UK student or an EU student with settled or pre-settled status enrolling on a MA/MSc course at University College Birmingham, your fee for this academic year will be £8,750. The fee for the PGDip course is £6,350.

View postgraduate fees
International students
If you are an international student enrolling on one of our postgraduate programmes (e.g. MSc, MA) in 2023/24, your fee for this academic year will be £14,500 per year. The course fee for academic year 2024/2025 is £15,000 per year.
Unibuddy Community - meet other students on your course
Starting university is an exciting time, but we understand that it can sometimes feel a little daunting. To support you, you will be invited to join our Unibuddy Community, where you can meet other students who have applied for the same course at University College Birmingham, before you start studying here.
As soon as you have been made an offer, you will be sent an invitation email to complete your registration and join the Unibuddy Community. For more information, check out our Unibuddy Community page.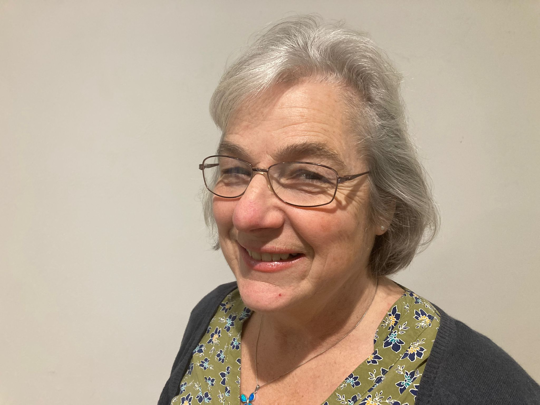 I know how valuable a postgraduate qualification is for working in this sector, having studied a Master's in Civil Engineering myself. Our course provides the broad curriculum required to operate well within the world of modern construction, making it ideal whether you are looking to update your construction management skills, change career or stand out from undergraduates within the job market.
Career opportunities
The example roles and salaries below are intended as a guide only.
Construction project manager
Average Salary: £58,000
Construction site manager
Average Salary: £47,500
Construction manager
Average Salary: £30,000
Building control officer
Average Salary: £41,000
Civil engineer
Average Salary: £30,000
Building surveyor
Average Salary: £26,500
Hired
We are here to support your career goals every step of the way.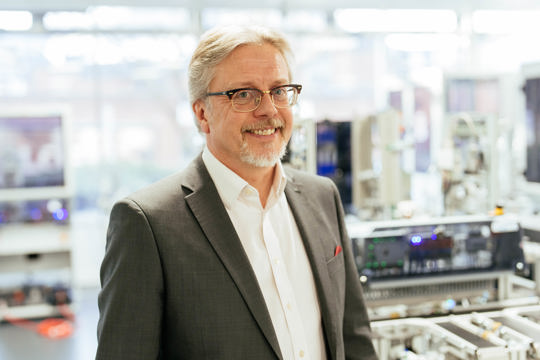 Jon's Story
An expert in sustainable practice, Jon says there are many advantages to studying construction at University College Birmingham.