Why should I choose this course?
PRACTICAL APPLICATION – Get hands-on experience studying in our cutting-edge engineering facilities
ENRICHMENT – Go on visits to manufacturing and engineering sites with industry partners such as Shell Energy, Warwick Manufacturing Group and the University of Warwick
EXPERT TUITION – Learn from experienced, highly-experienced lecturers with a wealth of knowledge from working in the engineering industry, as well as leading guest speakers
AWARD-WINNING UNIVERSITY – Study at the highest-ranking university in the region according to student choice (Whatuni Student Choice Awards 2023)
Our facilities
Engineering students gain hands-on experience of programming robots and controllers in our state-of-the-art industrial manufacturing cell facility, plus you will use all our modern laboratories for practical work in electrical power, electronics and control, fluid mechanics, mechanical principles and materials testing. You will also have access to the Industry 4.0 Learning Factory at the nearby Greater Birmingham and Solihull Institute of Technology (GBSIoT).
Camden House
Camden House is our bespoke STEM education facility for our engineering students. It features:
Control engineering rigs
Cyber-physical systems
Mechatronics automation
PLCs
Fluid dynamics software
MATLAB and SolidWorks design software
Enhanced IT facilities
Course breakdown
Concepts, tools and applications in algebra, functions, trigonometry, calculus, vectors and matrices, data analysis and statistics.
Solid mechanics, stress, strain and elasticity, linear and rotational dynamics, fatigue, complex loadings, beams and mechanisms.
Single and three-phase, motors, transformers, harmonics and filters, AC/DC, phasors, star/delta, power factors.
Digital logic, semiconductors, diodes, transistors, amplifiers, AC/DC conversion and control, power FETs.
2D/3D CAD drawing and design, mechanical, electrical and manufacturing applications, design specifications and stakeholder criteria.
Use of FEA/CFD applications packages, use of mathematical software (e.g. MATLAB), fundamentals of programming (e.g. in MATLAB).
Systems and Control Principles
Programming and design of embedded systems, communication principles, applications to automation, robotics and AI.
Flow of fluids and energy, heat transfer and heat engines, compressibility.
Renewable Energy and Sustainability
Solar, wind, hydro, fuel cells, biofuels, tidal; conversion processes, limitations and effectiveness, security, Passivhaus design.
Global/industrial perspectives, process simulation, conventional and smart materials (piezoelectric, photoactive, magnetorheological, shape memory etc).
Design of mechatronic systems to replicate manual operations, automation, robotics, control of processes, communication protocols.
Virtual Engineering and Simulation
Simulation of systems and processes in FEA/CFD and design software, use of AI/AR/VR.
IoT systems, programming embedded devices, modelling systems (Laplace, transfer functions), feedback control and stability.
Internet of Things Operation and Control
Implementation of embedded systems in an IoT manufacturing environment.
Industry 4.0 Manufacturing
Cyber-physical systems, simulation software for processes, systems and factories, digital twins, operation and evaluation.
Project sequencing, proposals, scheduling tasks, resources and budget, management of people, safety and quality, engineering ethics.
Propose, plan, implement, review, present, report.
The modules listed above for this course are regularly reviewed to ensure they are up to date and informed by industry as well as the latest teaching methods. On occasion, we may need to make unexpected changes to modules – if this occurs, we will contact all offer holders as soon as possible.
Entry requirements 
88 UCAS points - must include A-level Maths or Further Maths from a BTEC national qualification.
EU/International Students
For entry requirements for EU and international students, please visit the Country Specific Information page.
Teaching
A wide variety of teaching methods will be used to ensure you gain the appropriate skills and knowledge, including lectures, practical sessions, workshops, tutorials and group study sessions. Face-to-face classes will be combined with practical research activities in our state-of-the-art engineering facilities, while you will also conduct independent and online learning.
Assessment
Assessment occurs through a combination of assignments, projects and tests/exams, with a focus on the holistic development of practical, interpersonal and higher-level skills. Many modules will require a practical demonstration of skills, while others will require you to carry out your own research and analysis, working independently or as part of a team. Our assessments will focus on developing the skills required by a professional engineer – designing and demonstrating a product, delivering presentations and technical report-writing, aimed at technical and non-technical audiences to broaden your range of skills.
You will also need to commit around 20 hours per week for individual study time.
Estimated breakdown of assessment for this course:
Coursework – 70%
Practical assessment – 25%
Written examinations – 5%
Our teaching and assessment is underpinned by our Teaching, Learning and Assessment Strategy 2021-2024.
Additional qualifications and training
It is recommended that students on this course join the Institute of Engineering and Technology (IET) as student members, offering benefits including workshops, short courses and webinars as well as alignment with professional expectations. The IET Birmingham base is also located just a short walk from our campus buildings.
Student membership of the IET costs approximately £20 per year – for more details, visit the IET website.
UK students
If you are a UK student enrolling on a standard-length Foundation Degree or a BA/BSc at University College Birmingham, your fee for this academic year will be £9,250. A half-year tuition fee is £4,625. There will be no change to this tuition fee for the forthcoming two academic years (2023/24 and 2024/25).

View undergraduate fees
International students
If you are an international student enrolling on a full-time foundation degree or a BA/BSc in 2023/24, your fee for this academic year will be £13,500 per year. The course fee for academic year 2024/2025 is £14,000 per year.
If you complete a placement year, there will be an administration fee of £500 for a full year or £250 for a half-year placement.
Part-time study tuition fees over 4.5 years
Year 1: £6,165
Year 2: £6,165
Year 3: £6,165
Year 4: £6,165
Year 5 (half year): £3,090
Total amount payable £27,750 (equivalent of 3 year FT undergraduate degree)
This course requires equipment (e.g. safety boots, overalls) costing approximately £50, depending on the items you purchase. (Prices are subject to change each year – you will not require any specialist equipment at the start of the course and exact costs and information on how to order required items will be provided to you after enrolment.)
As a new student studying this course full-time, you will receive £300 per year through our Kick-Start Scheme (UK students only, eligibility criteria applies). This scheme will support your studies and future career by contributing to course-related materials, uniform or selected items on campus. You may also qualify for an additional £500 per year.
Find out more about the Kick-Start Scheme here.
Unibuddy Community - meet other students on your course
Starting university is an exciting time, but we understand that it can sometimes feel a little daunting. To support you, you will be invited to join our Unibuddy Community, where you can meet other students who have applied for the same course at University College Birmingham, before you start studying here.
As soon as you have been made an offer, you will be sent an invitation email to complete your registration and join the Unibuddy Community. For more information, check out our Unibuddy Community page.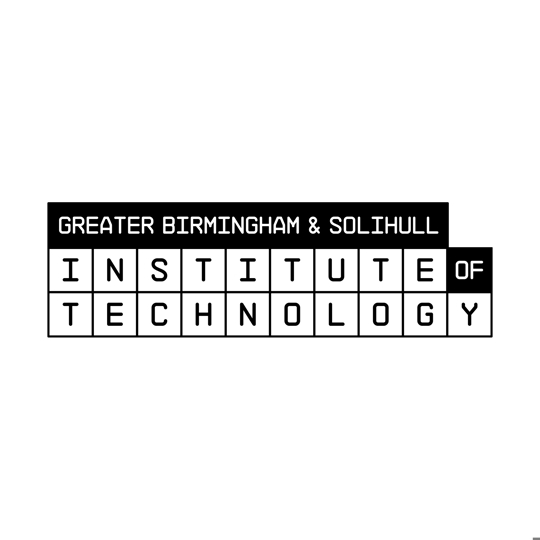 Accreditations, endorsements and partnerships
University College Birmingham works with a wide range of organisations to ensure you receive the best possible training and qualifications recognised by industry.
Career opportunities
The example roles and salaries below are intended as a guide only.
Mechanical engineer
Average Salary: £32,000
Project engineer
Average Salary: £36,000
Process design engineer
Average Salary: £43,000
Process manufacturing engineer
Average Salary: £35,000
Electrical/electronics engineer
Average Salary: £32,000
Product designer
Average Salary: £45,000
Want to take your studies to the next level? Completing the BEng (Hons) degree will enable you to move onto our postgraduate courses such as our Engineering Management MSc/PGDip
Hired
We are here to support your career goals every step of the way.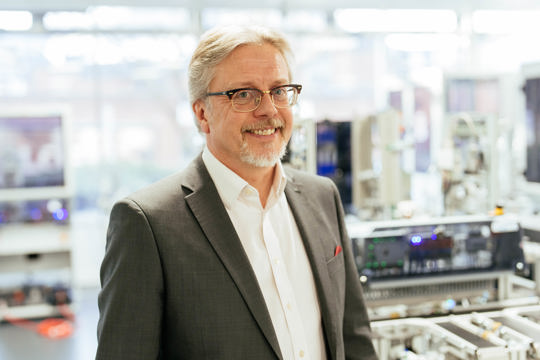 Jon's Story
An expert in sustainable practice, Jon says there are many advantages to studying engineering at University College Birmingham.