Welcoming everyone from overseas
As well as those from within the UK and European Union, we warmly welcome applications from international students.
If you accept a place at University College Birmingham, you will join our global student community of more than 1,400 students from over 60 countries.
International students come to University College Birmingham because of our unique range of undergraduate and postgraduate courses, which combine theory with a strong emphasis on practical experience and work placements.
The support we offer starts before you arrive in the UK, and we strive to ensure that the process of applying and arriving here goes as smoothly as possible.
Joining us in September? Check our welcome information.
View International Student Guide
Contact us
If you have any questions or need further assistance, please contact us:
International centre
The Link, second floor
Please complete our enquiry form:
0121 604 1040 / +44 121 232 4458
Connect with us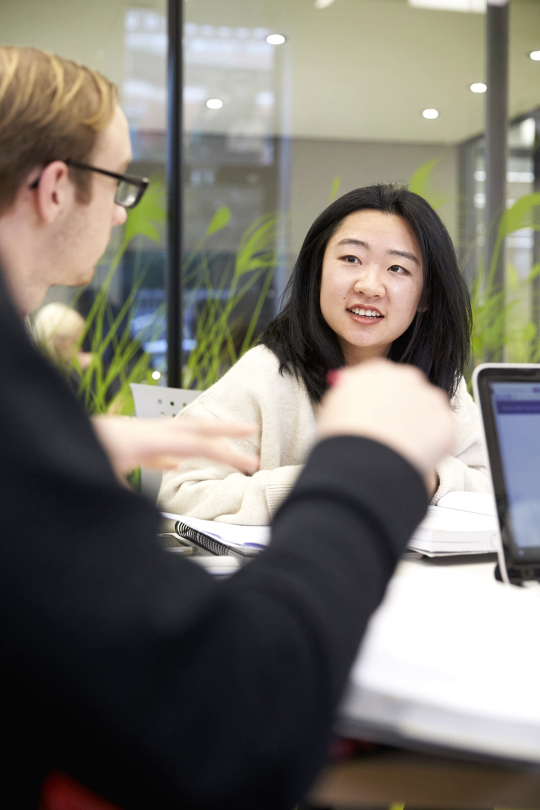 Here to help you
Our staff have a wealth of experience in working with, and teaching, international students. As well as academic and welfare support, we have a dedicated International centre to assist you with:
Visas and immigration
International student scholarships
Living expenses
Academic skills and English
English language courses
Orientation programme (September and February)
European and international links
Working in the UK
Health and wellbeing
Accommodation
University is an exciting time, but also a huge step, especially if you are coming from overseas. We make sure this process is as easy as possible. More than 1,000 students can be accommodated in our halls of residence and for international students, this is the best way to meet other people from abroad, as well as students from Birmingham and the UK.
Student life
Dubbed the 'superdiversity city', Birmingham is home to 187 nationalities, with nearly 40% of the population under the age of 25. The perfect backdrop for a buzzing social life.
A rapidly growing business centre with outstanding connections throughout the country, there is no shortage of nightlife, restaurants, bars and coffee shops, cultural attractions, parks and entertainment right on your doorstep.
Birmingham voted 7th best place in the UK to study
of the population under the age of 25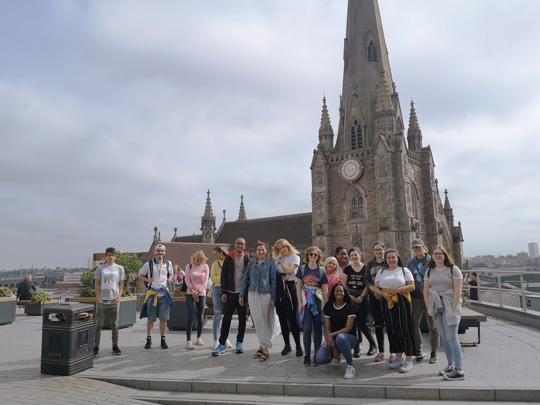 International Society
Our International Society is a place to meet people from all over the world, all while learning about new cultures and ways of life.
Joining up is the opportunity to share experiences, network and integrate with fellow students, take part in activities and social events, and go on trips to the UK's most popular heritage and tourism attractions.
As well as our International Society, our Guild of Students also has international-focused clubs and societies such as the Afro-Caribbean and Malaysian societies, but you can also set up your own.

International UCBloggers
Our UCBloggers give you a glimpse into their world, whether it's sharing tips on settling into university and coping at revision time, showcasing the city, discussing topical campaigns or celebrating a sporting victory.

We also have designated international UCBloggers, who focus on the opportunities and challenges if you join us from overseas. This might be sharing experiences back home in the holidays or their favourite dishes.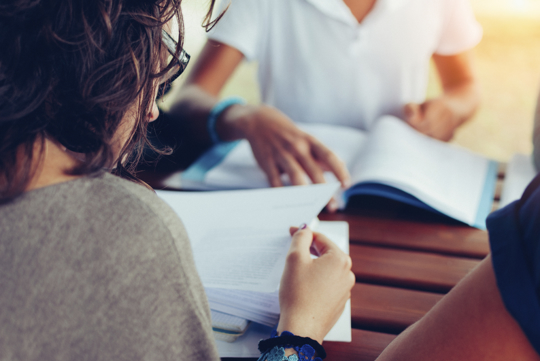 Student exchange programmes
Interested in studying outside the UK? For our undergraduate students, we offer many fantastic opportunities to study part of your course with one of our overseas partners, giving you the chance to broaden your learning and cultural appreciation as well as boosting your personal and professional development.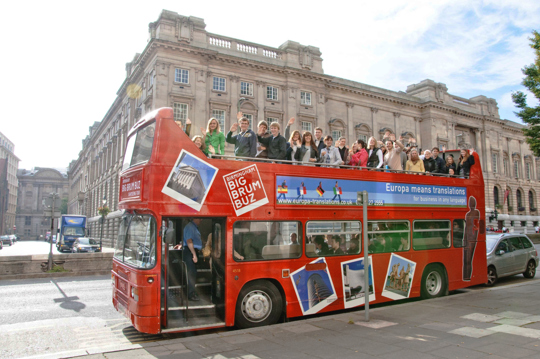 Meet our representatives
If you are an international applicant, our international team and agents attend overseas exhibitions and events throughout the year in countries and territories including India, Hong Kong, Thailand, China, Malaysia and Taiwan, as well as throughout the EU.
These events provide a great opportunity to find out about University College Birmingham first-hand – and gain a great insight into our courses, facilities and the support we provide.