Why should I choose this course?
SPECIALISE YOUR STUDIES – Our aesthetics course is designed with two pathways – training or business – with optional modules based on your choice of pathway
INDUSTRY LINKS – We work closely with leading brands including Lynton, Mesoestetic, Neostrata, Canfield VISIA and Observ to ensure our course content is up-to-date with industry

RESIDENTIAL VISIT

 – Learn first-hand about the industry on a visit to the Mesoestetic production facility in Barcelona, Spain, as part of your aesthetics course
ENRICHMENT – Explore the aesthetic industries through competitions, guest speakers and additional training programmes, including skin cancer vigilance, anaphylaxis training and trans awareness
PRACTICAL APPLICATION – Gain practical experience and expertise by participating in clinic sessions, case studies, practical workshops and demonstrations, as well as developing showcase portfolios
WORK PLACEMENT (BA only) – Put your aesthetic training into practice on an optional paid 48-week work placement, with no tuition fees during your placement year
EXPERT TUITION – Study aesthetics with our diverse team who have an extensive range of qualifications, expertise and specialisms in aesthetics and associated industries
AWARD-WINNING UNIVERSITY – Study at the highest-ranking university in the region according to student choice (Whatuni Student Choice Awards 2023)
Our facilities
Our aesthetic training courses provide a balance of theory and practical training. You will have the opportunity to develop a range of skills on campus in our aesthetics suite.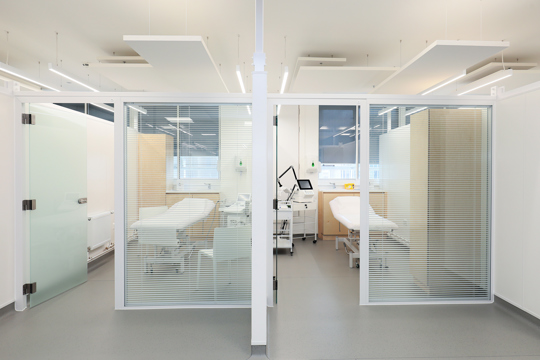 We have three purpose-built laser rooms, over 30 private treatment rooms, a designated retail space and three consultation rooms with access to a range of comprehensive client management

We also have analysis software and a social media hub where you can develop your digital literacies creating content promoting your business skills or preparing trainers for the future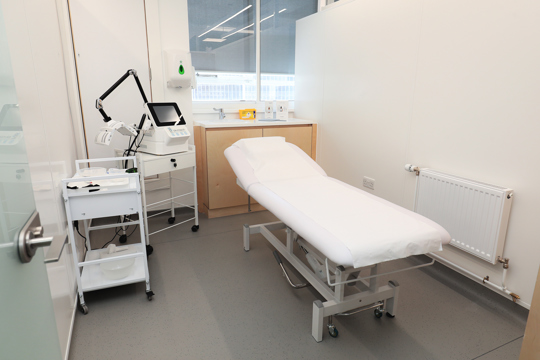 Our clinic features cutting-edge technology including Lynton Motus AY pain-free hair reduction, Lumina, VISIA, Observ 520, Mesoestetic MCT device and MPen, as well as providing a range of other non-medical cosmetic procedures
We use a variety of cosmeceutical product ranges and treatments from leading brands such as Mesoestetic, Neostrata and Lynton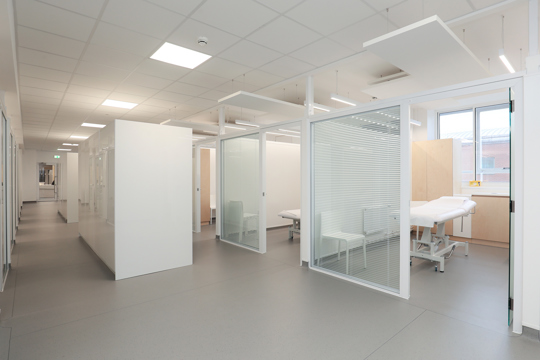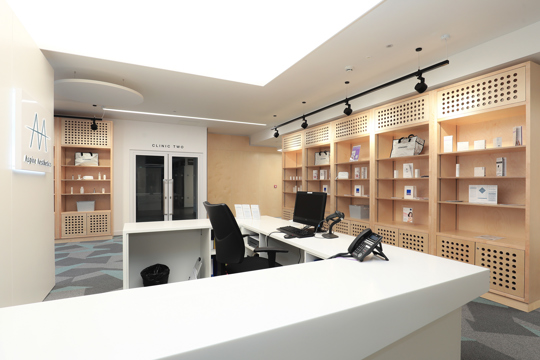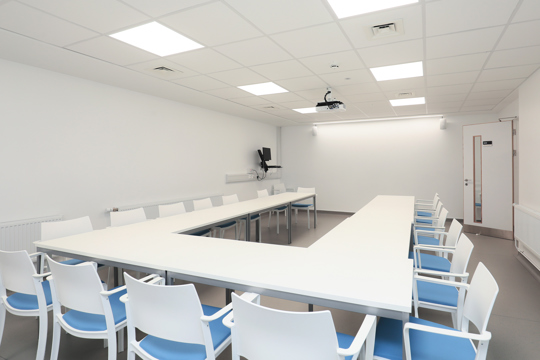 Aesthetics clinic
Take a look around our professional aesthetics clinic that offers a wide variety of non-medical treatments for the face and body.
Course breakdown
Students on the FdA have the option of progressing onto the final year upon completion of the foundation degree.
Year 1
Year 2
Year 3
Year 3/4
Chemical Peeling for Skin Rejuvenation
As the sector continues to grow, chemoexfoliation (chemical peeling) continues to be a fundamental skill required by the industry. This module will provide a blend of practical and theory ensuring that you understand a range of common acids and their impact in improving the efficacy of skin health. You will discuss learning concepts related to chemoexfoliation (chemical peeling) for skin rejuvenation interventions for mono, combined and layering protocols. Applied knowledge of skin anatomy and physiology, basic chemistry and an understanding of a range of acids, their actions and indications, will be discussed while adhering to industry guidance in relation to the safe use of acids, and health and safety.
Aesthetic Principles and Consultation
This module provides you with the knowledge and understanding of a range of aesthetic and holistic consultative assessment techniques to determine suitability. You will identify the information and techniques which are compliant with clinical governance and identify the possible risks, outcomes and benefits, resulting in improved client engagement.
Laser and Light Technologies
You will discuss learning concepts related to laser, light and energy-based interventions for hair reduction and skin rejuvenation. Applied knowledge of skin anatomy and physiology, tissue interaction mechanisms and selective photothermolysis will be discussed while adhering to the aesthetic industry guidance in relation to products, technologies and health and safety. As the sector continues to grow, laser, light and energy-based interventions continue to be the fundamental skills required by the sector. This module will provide a blend of practical and theory, including the mandatory content required for industry certification 'Core of Knowledge'.
Non-Invasive Interventions
This module will introduce you to the understanding and use of specific electrical equipment and manual treatments combined with the use of pharmaceutical products. Assessment methods and treatment procedures for the face and body which are used within the aesthetic industry will be explored.
This module aims at providing you with the knowledge and understanding necessary to develop creative and entrepreneurial skills to establish product or services within the sector. The Venture Incubator's focus is on idea generation techniques, social media marketing, opportunity identification and problem solving.
Consumer values and behaviours are changing, and the wellness concept is predicted to continue to lead as the dominant lifestyle value. There is a unique opportunity for wellness coaching to formulate an integral aspect of your business offering and skillset, providing coaching services suited to the health and wellbeing sector in response to an increasing ageing population, wellness approaches to address the decline in traditional healthcare services, in response to the need for an alternative to allopathic care and for the growing population who seek to live a healthier lifestyle. The management of the coaching process will be discussed defining the coach/client relationship, translating goals into tangible outcomes, reviewing how to recognise and respond to challenges enabling you to interact and develop effective coaching relationships with your clients.
This module provides you with the knowledge required to understand the synergistic relationship of the physiology of the human body and the ageing process. The content will build on primary studies of anatomy and physiology, developing a holistic understanding of intrinsic and extrinsic ageing, enabling identification of the characteristics and effects of the ageing process on cutaneous tissues and the systems of the body. This knowledge will develop your understanding and critical analysis to support assessments of clients and enabling suitable treatment and product interventions to maintain skin and systemic health.
As the sector continues to respond to challenges and the changing nature of the business environment, leaders for the future need the skills to motivate others to be effective in their roles. This module introduces you to leadership by focusing on what it means to be a good leader.  Emphasis is on the practice of leadership. You will examine the concepts of effective leadership and how it differs from management, using theoretical frameworks to provide insight into the behaviours, mindset, culture and approach to equip you with the values and practices to lead sustainability in a changing climate and economic landscape and social disruption. You will study a range of theories which aim to develop self-efficacy in the domain of leadership, to raise awareness of modes of motivating others and theories of social psychology to provide a portfolio of skills as potential future leaders. Opportunities to apply a range of theories demonstrating knowledge, confidence, the ability to influence and strategies for change management will provide the student with a toolkit for success.
Interventions for Skin Rejuvenation
This module provides you with the knowledge and understanding of current skin rejuvenation technologies, enabling you to perform a range of advanced treatment protocols. You will learn the theoretical concepts of skin rejuvenation treatments, identifying how the treatments affect the anatomical structures of the skin. You will use assessment techniques to enable you to analyse, assess and provide a customised and prescriptive treatment protocol. You will complete a range of skin rejuvenation treatments, to maintain skin health.
Critical Approaches to Research Methods in Aesthetic Practice
You will be developing your understanding of the rigours of academic understanding through the critical analysis and evaluation of advanced research methods to achieve clear and coherent arguments supported with robust evidence. You will be encouraged to challenge yourself in the proposal, design and execution of a small scale independent academic research project, to explore literature and data relevant to your chosen sector. You will analyse, interpret and conclude your findings, which will lead to evaluation and recommendations to improve your self-reflective critical thinking and academic practice.
The use of skincare products is an essential tool. Facilitating you with knowledge of skincare products preparation, use, function and development will provide a fundamental understanding of their parameters. The exploration of research, development and technological advancements, ethical, social and governance concepts of sustainability and ethical impact will be discussed employing a holistic approach.
This module has been developed in response to, and with the cooperation of, industry professionals to develop knowledge and understanding of how to create training and development experiences across all communication channels in the operational setting. You will learn how to deploy various training methods, including classroom/academy, in-situ, digital and experiential training, promoting customer centricity at every touchpoint to ensure that market-specific commercial and cultural needs are met while maintaining the brand philosophy and business context. You will study an introduction to the key theories and concepts to training, learning and development in the sector to provide a portfolio of skills for potential roles as global trainers, brand ambassadors, academy and training managers and digital educators. Opportunities to apply a range of theories demonstrating the ability to plan, design, present, manage, assess, track performance metrics and evaluate will provide you with a fresh approach to training methodologies in line with the evolving sector.
Venture Concept and Planning
This module is a progression from the Level 4 module Venture Incubator – Idea Generation, focusing on determining the feasibility of one idea over another, thereby progressing to concept development and testing. You will focus on the core processes of testing and prototyping and their critical role in the successful commercialisation of ideas. One will be selected for the development of an MVP or Prototype and taken forward to the final year module.
Optional Work Placement (BA only)
You will gain valuable work experience on a 48-week work placement. This is an exciting opportunity to put what you have learned into practice, broaden your experience and demonstrate your abilities to potential employers.
The aesthetics industry is rapidly growing yet the reasons people choose to participate in aesthetic treatments is often misunderstood. This module aims to explore both sociological and psychological factors that may influence a client's decision to engage in such treatments. What is the ideal image? Does it, or should it even exist? Is it important and who are the drivers of this global industry? This module will ensure graduates/aesthetic practitioners develop a more holistic, well-rounded approach to treating clients.
You will explore the concept of wellness in relation to the aesthetic client and industry. The impact of health, environment, lifestyle, and their relationship to aesthetic treatments will be detailed. The current trends and influences for global wellness within the aesthetic industry and the growth within the industry will be analysed. This module will ensure you develop a holistic understanding of wellness and its impact on themselves, the client and aesthetic interventions required for graduate careers.
Sustainability in Aesthetics
As the demographics of our customers change and as we understand the impact of our choices, both professionally and personally, on the environment and natural resources, climate change and pollution, there is an increasing need for the sector to demonstrate a commitment to reducing its environmental footprint. As the change makers, we need to make meaningful decisions for our employees, colleagues, customers, and the communities we impact. We must ensure that we are transparent, raise awareness and recognise the opportunities while contributing to the solutions resulting in a sustainable and ethical approach within all sectors of the industry. There will be an emphasis on raising awareness, providing meaningful opportunities, and impacting social and environmental change by contributing to the solutions.
Engaging in individually selected and directed research is one of the highlights of an undergraduate degree and in this module you will be introduced to the skills and competences needed to explore your selected topic in depth to ensure you gain the most from this opportunity. You will be appointed a dissertation tutor who will help guide you through this important and rewarding process.
You will get the opportunity to deepen your knowledge in a particular area of the industry. You will create a design brief within a chosen context and support it through reflective writing. By demonstrating your skill-set, you will build an independent project highlighting your chosen pathway (training or business management).
Digital Skills and Social Media Marketing
We are currently in the 'Digital Age' where digital marketing channels are reforming the way all businesses operate and market their business activities. Everyone is finding ways to enhance and support their core marketing communications objectives in this customer-centric, multi-channel environment. You will learn the principles of digital marketing, the role of social media, and how to apply them to create a winning strategy. You will have completed Venture Concept and Planning at Level 5 to follow this route.
This module will introduce you to the term pedagogy and consider how your own pedagogical style can shape your training methods. It will explore educational philosophies and their influences. It will provide you with the opportunity to analyse and develop your own assessment strategies. You will have completed The Training Cycle module at Level 5 to follow this route.
The modules listed above for this course are regularly reviewed to ensure they are up to date and informed by industry as well as the latest teaching methods. On occasion, we may need to make unexpected changes to modules – if this occurs, we will contact all offer holders as soon as possible.
Entry requirements
Aesthetic Practitioner BA (Hons)
A-levels: An A-level grade profile of CDD.
T-levels: A T-level graded Pass with a core component of grade C.
BTEC: A BTEC grade profile of MMP. This can be achieved from either an Extended Diploma or a combination of smaller BTEC qualifications.
GCSE/IGCSE: Science/Biology grade 9-4/A*-C or equivalent.
International students: Completion of an English Language qualification is required.
Tariff: Other Level 3 qualifications are accepted at University College Birmingham. A minimum of 80 UCAS Tariff points will be required.
Access to Higher Education Diploma: 80 UCAS Tariff points including a minimum of 15 Level 3 credits at Distinction.
Aesthetic Practitioner FdA
A-levels: An A-level grade profile of DD.
T-levels: A T-level graded Pass with a core component profile less than C.
BTEC: A BTEC grade profile of PP. This can be achieved from either an Extended Diploma or a combination of smaller BTEC qualifications.
Apprenticeship: Achieve an advanced apprenticeship (Level 3).
GCSE/IGCSE: Science/Biology grade 9-4/A*-C or equivalent.
International students – Completion of an English Language qualification is required.
Tariff: Other Level 3 qualifications are accepted at University College Birmingham. A minimum of 32 UCAS Tariff points will be required.
Access to Higher Education Diploma: 32 UCAS Tariff points.
Non-tariff: Non-UCAS Tariff-based Level 3 qualifications are also considered for entry. Please complete our enquiry form here to check your eligibility.
Work-based: We equally consider applicants who have experience working in the aesthetics industry, but do not have a formal qualification. A reference from your current or most recent line manager supporting your entry to higher education will be requested alongside an interview.
Key information
Note: Indicative information only – actual timetables and assessment regimes will be issued at your induction. 
Teaching 
Example of a typical teaching week (up to 16 contact hours): 
Large group teaching

 – 4-6 hours

 

Smaller group teaching

 – 2-3 hours

 

Hands-on learning in the clinic

 – 4-8 hours

 

Tutorials

 – 2-3 hours

 
You will also need to commit around 20 hours per week for individual study time. 
Assessment
Estimated breakdown of assessment for this degree course:
Coursework – 68%
Practical assessment – 23%
Written examinations – 9%
Our teaching and assessment is underpinned by our Teaching, Learning and Assessment Strategy 2021-2024.
Additional qualifications and training
You will have opportunities to complete a variety of training courses in addition to your main programme of study. These include core of knowledge, trans awareness, skin cancer vigilance and anaphylaxis training.
Please note extra qualifications may incur an additional fee.
This course requires a uniform and kit costing approximately £250, depending on the items you purchase. (Prices are subject to change each year – exact costs and information on how to order required items will be provided to you prior to enrolment.)
UK students
If you are a UK student enrolling on a standard-length Foundation Degree or a BA/BSc at University College Birmingham, your fee for this academic year will be £9,250. A half-year tuition fee is £4,625. There will be no change to this tuition fee for the forthcoming two academic years (2023/24 and 2024/25).

View undergraduate fees
International students
If you are an international student enrolling on a full-time foundation degree or a BA/BSc in 2023/24, your fee for this academic year will be £13,500 per year. The course fee for academic year 2024/2025 is £14,000 per year.
If you complete a placement year, there will be an administration fee of £500 for a full year or £250 for a half-year placement.
As a new student studying this course full-time, you will receive £300 per year through our Kick-Start Scheme (UK students only, eligibility criteria applies). This scheme will support your studies and future career by contributing to course-related materials, uniform or selected items on campus. You may also qualify for an additional £500 per year.
Find out more about the Kick-Start Scheme here.
Unibuddy Community - meet other students on your course
Starting university is an exciting time, but we understand that it can sometimes feel a little daunting. To support you, you will be invited to join our Unibuddy Community, where you can meet other students who have applied for the same course at University College Birmingham, before you start studying here.
As soon as you have been made an offer, you will be sent an invitation email to complete your registration and join the Unibuddy Community. For more information, check out our Unibuddy Community page.
of graduate employers say relevant experience is essential to getting a job with them
Work placements
Work placements are vital for gaining real-life experience and for building your confidence and skills before you finish your course – and they may even lead to a job when you graduate. Our Hired team can help find the ideal placement for you.
Our BA Aesthetics course includes the option to undertake a 48-week work placement after your second year. You will not incur any tuition fees during the placement. Students on our FdA course are also encouraged to gain industry experience.
Work alongside experts in your sector
A snapshot of some of the employers we have worked with:
Professional Beauty Magazine
sk:n (Leamington)
Skin & Tonic (Tamworth)
Envie Clinic (Birmingham)
Fiji Skin Clinic (Birmingham)
Hampton Clinic (Birmingham)
Beauty Lounge Training Academy (Birmingham)
Medizen (Sutton Coldfield)
My Skin Spa (Solihull)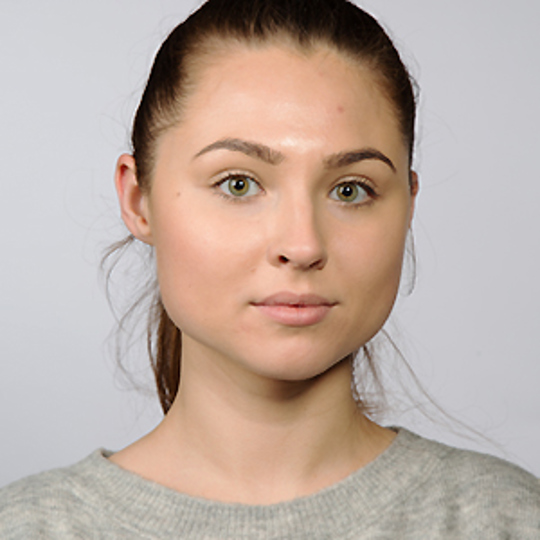 I chose University College Birmingham because of its location, it offered the course which I really wanted to study, and because of its good reputation. I really enjoy the practical sessions, as well as the theory, and the balance between the two is very good.
Career opportunities
The example roles and salaries below are intended as a guide only.
Business development manager (graduate)
£37,500
Brand trainer
Average Salary: £34,000 - £38,000
Global education and training manager
Average Salary: £43,000 - £65,000
Area sales manager
Average Salary: £34,136
Aesthetic clinic manager
£30,000 - £40,000
Academy manager
Average Salary: £33,000 - £40,000
Want to take your studies to the next level? Completing the BA (Hons) degree will enable you to move onto our postgraduate courses such as Enterprise Management MSc/PGDip.
Hired
We are here to support your career goals every step of the way. 

Lauren's Story
Lauren graduated with a first-class degree in 2022, but the support she received from the University didn't end there.