Why should I choose this course?
INDUSTRY APPROVED – Complete our CMI-accredited business management course and get a Level 5 award in Leadership, with membership of the CMI and BGA throughout your degree and access to a wealth of additional learning resources
WORK PLACEMENT – Boost your work-ready skills and industry experience on an optional 48-week paid placement, with no tuition fees during your placement year
PRACTICAL APPLICATION – Develop a variety of practical skills working and studying in our Financial Trading Suite and Digital Creative Studio on campus
ENRICHMENT – Learn from experts through real-world simulations, workshops and guest lectures
Our facilities
Our business courses at University College Birmingham offer students opportunities to develop practical skills in our cutting-edge Financial Trading Suite, while our Digital Creative Studio enables you to learn an array of skills for producing digital content including video and audio. We also provide a range of support services for student entrepreneurs through our Enterprise Hive.

Students on our finance-related modules have the chance to learn in our Financial Trading Suite on campus, featuring 21 workstations, large wall screens and a scrolling ticker providing real-time global market information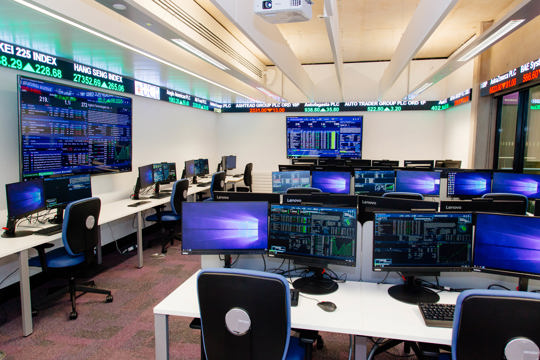 Our Financial Trading Suite is one of the largest among all UK universities and is the first in the country to be powered by Infront Professional Terminal

Based in Camden House, our new Digital Creative Studio features state-of-the-art video and audio production facilities, including a video production studio with 4K cameras and green screen technology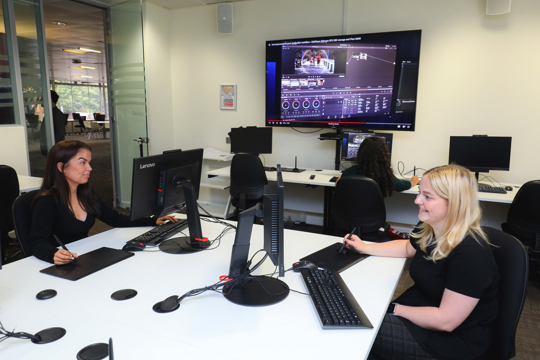 The Digital Creative Studio hosts audio podcasting, vision mixing and editing facilities, as well as high-spec computers with Adobe Creative Cloud software and graphics tablets
If you want to set up your own business, visit our Enterprise Hive for a wide range of start-up support, including incubation space, tailored mentoring from industry experts and networking opportunities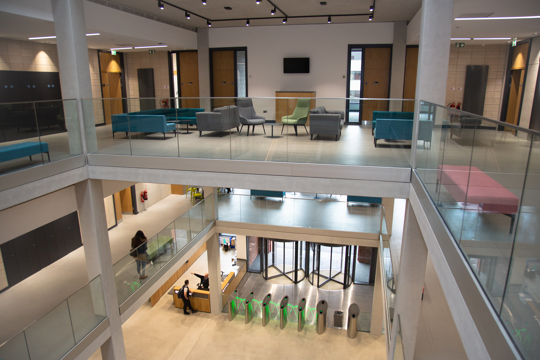 Our new £44 million Moss House campus includes an exhibition space to showcase your work to assessors and prospective employers
Course breakdown
Students on the FdA have the option of progressing onto the final year upon completion of the foundation degree.
Year 1
Year 2
Year 3
Year 3/4
Introduction to Business Analytics
In a data-driven world and as businesses increasingly strive to develop competitive strategies, they are looking out for more data to drive their business decisions. It is therefore essential for graduates to be equipped with analytical skills to make the most of the information and data available within the internal and external environment of the business. This module will explore the role of information and analytics in supporting the development of strategies, and the practical techniques managers can use to design effective information flows. This will in turn enable companies to more effectively identify which actions are achieving their goals, detect risk or opportunity, evaluate possible outcomes, allocate resources to achieve greatest returns, and measure the true impact of decisions.
International Business Environment
This module is designed to provide you with a foundation to analyse the dynamic international business environment and the challenges this presents to businesses operating in international markets. You will be able to gain an understanding of the diverse range of external influences (political, economic, socio-cultural, and technological) and identify the opportunities and challenges these present for international businesses' activities. You will also gain an understanding of the key drivers of globalisation.
You will be exposed to the principles and concepts of marketing. Assuming the role of a marketing manager, you will learn how to make and justify a range of marketing decisions as well as learn about market segmentation and marketing tactics within differing types of organisations. You will be able to appreciate the importance of customer orientation and of satisfying customer needs successfully in an increasingly competitive environment.
You will develop an understanding and awareness of the fundamental principles of finance including cash budgets, profit and loss accounts, balance sheets and break-even analysis. You will learn how managers can use financial information to greatly enhance the decision-making process.
Essentials of Digital Marketing Communications
Appreciating the nature of the digital landscape will help you develop skills and select tools to improve the effectiveness of your digital marketing communications as well as pinpointing challenges and opportunities. You will be introduced to a range of digital marketing and communication platforms and examine the growing impact of online communities.
Operations and Supply Chain Management
Managers in contemporary organisations need to understand the critical role of operations and supply chain management within the company enabling the delivery of its objectives. The dynamics of operations are explored through an examination of the relationships between operational functions. Associated challenges that stem from this are also examined. Key operational functions included are demand and capacity planning, service quality, inventory control and application of technology.
Employability and Career Planning
You will be encouraged to identify and apply for opportunities and careers that are available to you. You will identify opportunities for development through training needs analysis which can extend to include recognising the potential to develop your skills through work experience, placement and overseas study.
This module develops your understanding of the key principles underpinning the theory and practice of financial management. It begins with an exploration of the environment within which financial decisions are made with a particular focus on the nature, role and purpose of financial management. The module content broadly covers financing decisions and explores various sources of finance, cost of capital and capital structure.
Designing professional visual and written communication is a vital element of any business. You will develop and present a portfolio of creative elements produced to a high level of technical execution using a range of mediums and utilising the latest multimedia applications. You will develop industry-relevant communication skills and produce a creativity portfolio that will contribute to enhancing your employability skills.
Human resource issues, both nationally and internationally, impact on all businesses regardless of their size, so you will learn about common HR situations and how to resolve them. You will also appreciate the importance of good leadership and the role of the line manager in engaging and developing creativity in people.
The importance of marketing research is growing in the increasingly global competitive marketing environment. You will explore the nature and scope of marketing research, including where and how marketing research fits in with other aspects of marketing management, the characteristics of the research industry and marketing intelligence suppliers.
Stepping up from Introduction to Business Analytics, this module aims to give you a thorough grasp of modern business analytical tools and their applications to business management. The module will cover Predictive Analytics and Data Mining, Visual Analytics, Forecasting, Model Management and Monitoring, Quality Improvement, Text Analytics and Analytics for Microsoft Office. The focus of the module is on enhancing your problem formulation and solving skills.
Work Placement (Optional)
You will gain valuable work experience on a 12-month work placement. This is an exciting opportunity to put what you have learned into practice, broaden your experience and demonstrate your abilities to potential employers.
This module is about making decisions which ensure the most effective and efficient use of organisational resources. The module aim is to develop knowledge and skills required by performance managers. This provides you with a grasp of techniques used by performance managers in planning, control, decision making and overall performance evaluation of organisational activities. It focuses on information needs, technologies and systems necessary for efficient and effective performance management of organisations. This is followed by an examination of decision-making processes with particular emphasis on management of scarce resources and how this relates to performance, uncertainty and risk management. A key aim of performance management is to measure costs and revenues relating to specific operations divisions and products. Information gathered in this way is used to plan and control activities in order to ensure that key organisational objectives are achieved.
We live in an interconnected world, so it's important to examine how organisations explore new market opportunities beyond national boundaries. As a result, you will become more aware of the technological, communication and transportation challenges businesses face and the options they consider when seeking a foothold in a new country.
Leadership and Enterprise Strategy
Leadership and Enterprise Strategy aims to provide an understanding of strategic analysis, strategic decision-making and strategic processes within organisations. The module content comprises two complementary components: the first involves the understanding and learning of the main strategic management concepts and theories, while the second implies its application in organisations.
Corporate Risk Management
Corporate Risk Management is a comprehensive, systematic approach for helping an organisation to identify, measure, prioritise and respond to risks, which is critical when developing a company's strategy. The module gives you an opportunity to understand the implementation and application of corporate risk management and to develop skills which are applicable to a diverse range of organisations and scenarios.
You will have the opportunity to engage in an independent research project of your choice. You will have support with preparing your proposal and understanding the competent characteristics of good research. An appointed tutor will help guide you through this important and rewarding process.
The modules listed above for this course are regularly reviewed to ensure they are up to date and informed by the industry as well as the latest teaching methods. On occasion, we may need to make unexpected changes to modules – if this occurs, we will contact all offer holders as soon as possible.
Business Management BA (Hons)
A-levels: An A-level grade profile of CCC-CDD.
BTEC: A BTEC grade profile of MMM-MMP. This can be achieved from either an Extended Diploma or a combination of smaller BTEC qualifications.
Tariff: Other Level 3 qualifications are accepted for entry. A minimum of 96-80 UCAS Tariff points will be required.
Access to Higher Education Diploma: 96-80 UCAS Tariff points, including a minimum of 15 Level 3 credits at Distinction.
A-levels: An A-level grade profile of CD-DD.
BTEC: A BTEC grade profile of PPP-PP. This can be achieved from either an Extended Diploma or a combination of smaller BTEC qualifications.
Apprenticeship: Achieve an advanced apprenticeship (Level 3).
Tariff: Other Level 3 qualifications are accepted for entry. A minimum of 56-32 UCAS Tariff points will be required.
Access to Higher Education Diploma: 56-32 UCAS Tariff points.
Non-tariff: Non-UCAS Tariff-based Level 3 qualifications are also considered for entry. Please contact admissions@ucb.ac.uk to check your eligibility.
Work-based: We also give equal consideration to applicants who are currently in work and wish to apply to University College Birmingham. To apply, you must have a minimum of 3 years' relevant work experience, demonstrating management or supervisory duties. Your application must also include a reference from your line manager supporting your entry to higher education. For further details, please contact Admissions.
EU/international students
Note: Indicative information only – actual timetables and assessment regimes will be issued at your induction.
Teaching
Example of a typical teaching week (up to 14 contact hours):
Large group teaching – 5 hours
Smaller group teaching – 7 hours
Tutorials – 2 hours
Graduate Advantage – 1 hour
Subject related workshops – 1 hour
You will also need to commit around 20 hours per week for individual study time.
Assessment
Estimated breakdown of assessment for this degree course:
Coursework – 70%
Practical assessment – 22%
Written examinations – 8%
Our teaching and assessment is underpinned by our Teaching, Learning and Assessment Strategy 2015-2020.
Additional qualifications and training
This course is accredited by the CMI, granting you a Level 5 CMI Award in Leadership when you graduate.
As a new student studying this degree full-time, you will receive £300 per year via our Kick-Start Scheme (eligibility criteria applies). This scheme will support your studies and future career by contributing to course-related materials, uniform or selected items on campus. You might even qualify for an additional £500 per year.
UK/EU students
If you are a UK/EU student enrolling on a full-time foundation degree or a BA/BSc in 2020/21, your fee for this academic year will be £9,250 per each full year. A half year tuition fee is £4,625. UK/EU students do not pay tuition fees for any placement periods.
International students
If you are an international student enrolling on a full-time foundation degree or a BA/BSc in 2020/21, your fee for this academic year will be £11,500 per year.
If you complete a placement year, there will be an administration fee of £500 for a full year, or £250 for a half-year placement.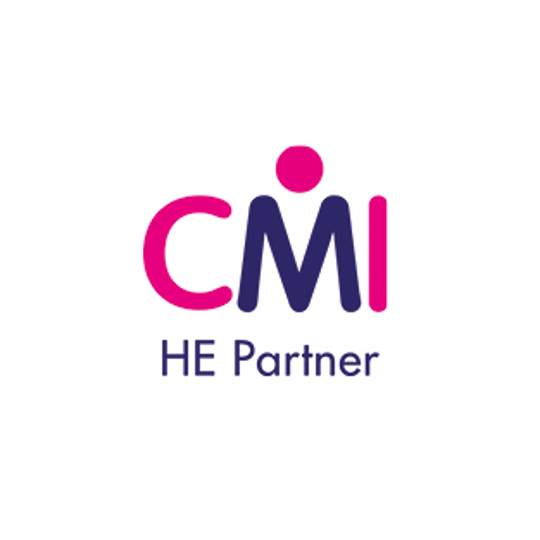 This course is dual-accredited by the Chartered Management Institute.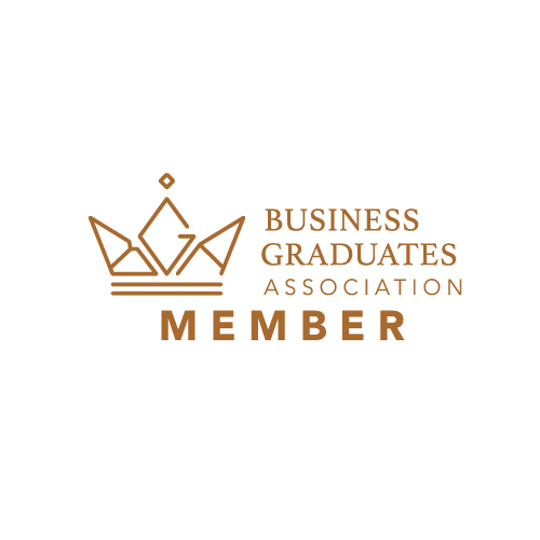 This course has been developed in close partnership with the Business Graduate Association, offering you student membership and access to a range of learning resources.
Accreditations, endorsements and partnerships
University College Birmingham works with a wide range of organisations to ensure you receive the best possible training and qualifications recognised by industry.
of graduate employers say relevant experience is essential to getting a job with them
Work placements
Work placements are vital for gaining real-life experience and for building your confidence and skills before you finish your course – and they may even lead to a job when you graduate. Our hired@UCB team can help find the ideal placement for you.
Our FdA and BA (Hons) Business Management courses both offer you the option of a 48-week paid work placement, during which you will not incur any tuition fees.


Due to the ongoing coronavirus pandemic, please be aware that opportunities to travel abroad for placements, project work or residential trips may be affected by government travel restrictions. Please visit our
updates and FAQs page
for information.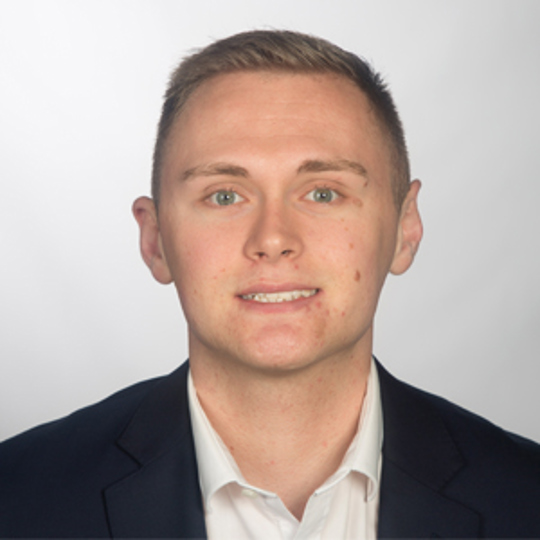 The Business Management course at University College Birmingham will enable you to become a business leader of the future. Our practical approaches to teaching ensure your learning journey is steeped in realism. On one module and assignment, you could be providing an audit to a local SME and suggesting changes that will affect the entrepreneur's business and future. In another, you may be working with a large multi-national and presenting an improved international marketing plan to their leaders.
Career opportunities
The example roles and salaries below are intended as a guide only.
Business manager
Average Salary: £45,000
Management consultant
Average Salary: £50,000
Business graduate
Average Salary: £25,000
Sales executive
Average Salary: £34,000
Graduate assistant
Average Salary: £20,000
hired@UCB
We are here to support your career goals every step of the way. 

Satish's Story
Satish brings substantial experience and expertise in the fields of business and finance for learners studying Business Management at University College Birmingham.