Why should I choose this course?
FLEXIBLE ONLINE LEARNING – Want to boost your knowledge while maintaining full-time/part-time employment? Studying our Childhood and Education Studies top-up degree online offers a flexible approach to learning
SPECIALISE YOUR STUDIES – Study and research specialist topics through our range of optional modules, a final dissertation project and innovative assessment regimes
DIVERSE SKILLS AND KNOWLEDGE – Build your understanding around childhood development and sociology as well as employability skills for your future career
AWARD-WINNING UNIVERSITY – Study at the highest-ranking university in the region according to student choice (Whatuni Student Choice Awards 2023)
Course breakdown
Contemporary Issues in International Contexts
This module allows you to explore the concepts, legislation, philosophy and contexts of various contemporary issues in relation to children and families. The issues will be current to your year of study and your personal engagement with the assessment will reflect the geographical location, social and cultural context you find yourself in during the course.
Equity and Inclusive Practice in Education
You will look at children with disabilities and learning difficulties, and examine a plethora of strategies which will allow you to support children with complex learning needs. The module is underpinned by the critical analysis of legislative and policy frameworks which facilitates the examination of intrapersonal interactions with children with complex needs and the interactions between these children's families and education/care practitioners.
This module allows you to engage in a piece of independent research exploring a field relevant to your studies and/or desired future career pathway. You will either choose to engage in primary or secondary research and will develop independent learning, problem-solving and analytical skills. You will be encouraged to employ a wide range of academic resources in the development of your study. This module will include you being assigned a project supervisor who you will meet with five times during a two-semester period.
International Perspectives of Childhood
The nature of childhood as a social construct determined by geographical, socio-economic, socio-cultural and political factors is explored in this module. International perspectives which encircle childhood are explored and you will examine factors relating to childhood which are pertinent to your given geographical context. You will consider the role of early years education and care within these contexts and explore the potential impact education has on life outcomes.
This module takes the perspective that children are viewed as competent, active participants and social agents in their own lives. Furthermore, the belief is that they are regarded not just as "becoming but being", and thus recognises that listening to children requires a process of continual adjustment to meet changing individual and societal needs. It is acknowledged that this concept is not without contention and therefore the emphasis will be on engaging in critical reflection to ensure potential barriers to listening to children in a professional context are identified, debated and examined using political and theoretical frameworks. You will be invited to explore your understanding of strategies and tools used in practice to support children's participation, voice and agency and promote a listening culture.
Health and Wellbeing in Context
This module builds on your knowledge of psychology and human development, policies in context, and communication and practice experience. It encompasses the premise that health and well-being, in its widest sense, is paramount for a fulfilling life. This module studies the different approaches and models of health promotion, and their application by a range of professionals. It explores the physiological, psychological and social health needs of various demographic groups in different settings and communities. The international, social, political, legal and research perspectives will be integral to the area of study.
The modules listed above for this course are regularly reviewed to ensure they are up to date and informed by industry as well as the latest teaching methods. On occasion, we may need to make unexpected changes to modules – if this occurs, we will contact all offer holders as soon as possible.
Entry requirements
Academic: A relevant HND or foundation degree in the areas of Early Years, Childcare or Advanced Practice with Children and Families, with 240 credits. If your previous HND or foundation degree subject is not related to Childhood and Education Studies, we will still consider applicants with significant work experience in the education sector. Please apply direct to receive an update on your suitability.
If you are unsure if your previous qualification is suitable, please contact us using our enquiry form before completing an application. Alternatively, you can call us on 0121 604 1040.
Key information
Note: Indicative information only – actual timetables and assessment regimes will be issued at your induction.
Teaching
You will be expected to engage with online learning and teaching materials throughout the course. For your final dissertation, you will be supported through five 15-minute meetings with your supervisor via web conferencing software.
All modules include:
'Live' webinar sessions where you can meet module teaching staff
Online video/text discussion forums where you can meet and work with other students
A minimum of three 'live' classroom sessions (which will be video recorded for posterity)
Weekly interactive learning and teaching content
You will need to allocate a minimum number of study hours per week, though some weeks may require you to extend beyond this, particularly when you are engaged in completing assessments.
Assessment
Estimated breakdown of assessment for this degree course:
Assessments will employ a diverse range of technologies for which you will be offered pre-tutoring during your induction.
Our teaching and assessment is underpinned by our Teaching, Learning and Assessment Strategy 2021-2024.
Home students
If you are a UK student enrolling on this course, your fee for this academic year will be £5,500 (£1,375 per module). 
International students
If you are an international student enrolling on a full-time foundation degree or a BA/BSc in 2023/24, your fee for this academic year will be £5,800 per year.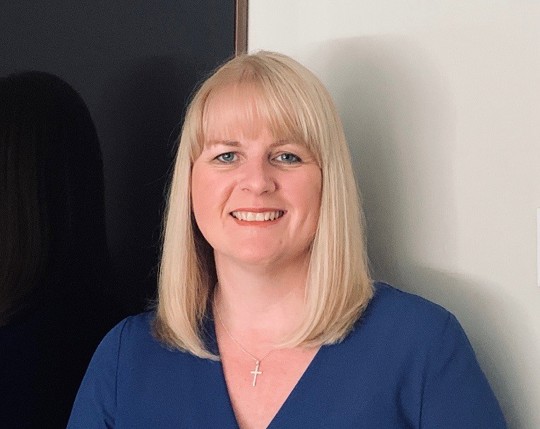 Without this online learning platform, I wouldn't have continued with my studies and would've missed out on a future career in education and teaching. I would encourage anyone to take up this online degree to achieve their career goals and I'm grateful to the outstanding online education department for providing this opportunity.
Career opportunities
Note: Some roles below may require further study/training. The roles and salaries below are intended as a guide only.
Family support worker (graduate)
Average Salary: £35,000
Special educational needs coordinator (SENCO)
Average Salary: £30,172
Mental health nurse
Average Salary: £33,951
Social worker (NHS)
Average Salary: £31,071
Learning mentor
Average Salary: £22,500
Primary school teacher
Average Salary: £29,364
Hired
We are here to support your career goals every step of the way.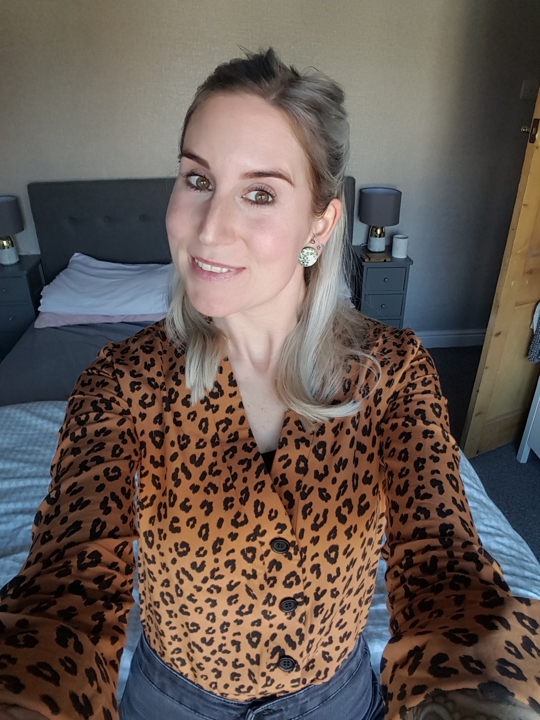 Viki's Story
Viki's decision to study online with University College Birmingham boosted her career while enabling her to spend quality time with her young family.