Why should I choose this course?
PROFESSIONALLY MAPPED PROGRAMME – T

he course is mapped specifically to the PHKSF (Public Health and Knowledge Skills Framework) to ensure a clear rationale and structure around the modules within the programme

PUBLIC HEALTH-FOCUSED MODULES – Mo

dules structured around what is desired by employers and the public health workforce. These include societal health and policy, public health epidemiology, organisational health improvement and behaviour change, and leadership and management

EXPERT TUITION –

Learn from our highly-qualified staff, who have extensive knowledge and experience in the field of public health, social care, physical activity and nutrition

GROWING CAREER SECTOR – Demand for trained professionals is growing, with the public health specialist workforce in England (directors of public health and public health consultants) increasing by 15.3% since 2021 
Our facilities
As a Public Health MSc student at University College Birmingham, you will have access to our university health, sport and food facilities, including our Health Skills and Simulation Suite. Here, you will be able to practise skills required when working in public health such as behaviour change by being immersed in real life scenarios. 

Public health students have access to our cutting-edge sports facilities and Human Performance Laboratory at Moss House to explore how sport and exercise plays such a key part in good public health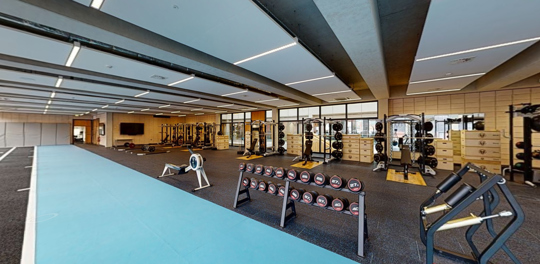 Public health students have access to our cutting-edge sports facilities and Human Performance Laboratory at Moss House to explore how sport and exercise plays such a key part in good public health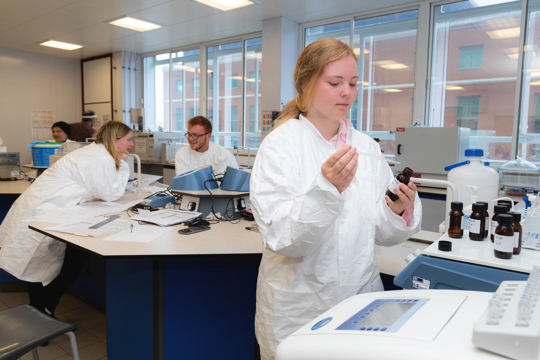 Designed with food industry expertise in mind, our Food Science and Innovation Suite features the latest food testing and diagnostic technology alongside state-of-the-art development kitchen facilities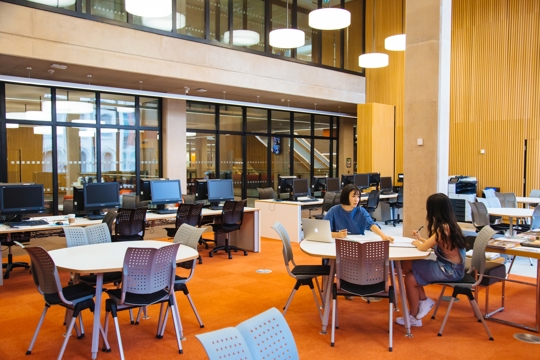 Students on our postgraduate courses have exclusive access to our dedicated postgraduate suite in McIntyre House, providing study and meeting spaces, PCs and other facilities
Course breakdown
Health Promotion Across the Life Course
Throughout this module, you will have the opportunity to critically review contemporary public health issues across the life stages. This will include understanding how economic, environmental and social factors influence health choices and evaluating preventative health intervention strategies. You will have the opportunity to develop health promotion strategies and recommendations to optimise health outcomes at a community and population level. By studying health promotion, you will aim to tackle the underlying causes of public health-related issues and gain understanding from a global and life course perspective. This module seeks to provide you with a holistic understanding of key public health issues across the life course, including health in the early years and getting the best start in life, healthy affordable food through life, to workplace health and healthy ageing. The areas covered in this module will enable you to demonstrate an awareness of a range of contemporary challenges which affect individuals across their lifespan. Knowledge in these diverse areas are key requirements within public health practice, with an ability to inform and manage specific age-groups through health promotion.
Influencing Public Behaviour Change
In this module, you will explore how theoretical models, concepts and frameworks may impact behaviour change and how to apply these in real-world settings. You will critically evaluate health-related interventions at different levels and how these impact individuals involved within that area. Central to this module will be understanding the core strategies for behaviour change and how you may develop appropriate health-related interventions to tackle these issues. These will provide informed decision making for stakeholders through the co-production of public health strategies. Furthermore, you will apply skills developed from modules such as Leadership and Strategic Management to understand how to effectively lead and develop people for improved health and wellbeing. This will involve critically reviewing and appraising contemporary approaches to managing health, and then developing appropriate behavioural methods for leaders to carry out in practice.
Leadership and Strategic Management in Public Health
This module focuses on developing your leadership skills and management of strategy within the field of public health. These are vital in enabling you to become a leader and change agent in public health. As such, you will be exposed to key opportunities around project management, tendering processes, and commissioning of programmes and initiatives. These are central within public health practices, where the demands for clear evaluations and outcome measures are required by employers. Throughout this module, you will critically explore the principles, recent theories and approaches required to be an effective leader and manager within public health. These will allow you to explore the role of application of leadership theory in addressing the challenges that exist in the public health sector. By studying leadership and strategic management, you will gain advanced knowledge and practical skills in leadership, enabling you to be equipped to effectively lead teams and drive positive change in public health practice. You will engage in a range of learning opportunities and leadership practices, and their application at personal, team, organisational and inter-organisational levels.
Principles of Public Health
This module will expose you to the core foundations and principles within public health practice, drawing from a range of disciplines, including social, behavioural, and physical sciences. Throughout this module, you will build a foundational understanding of the public health area, with this an introductory module to the programme and sets you up for the other exciting modules in the programme. The course introduces the core theories linked to health and fitness, which cover health promotion, determinants of health, and contemporary challenges that exist in the field. One key area is the role of social justice in public health and how this may impact individuals from different communities, cultures, and socioeconomic backgrounds. Ultimately, this module will allow you to gain knowledge of public health systems at various levels, including local, national, and international bodies, which will then inform your work across other modules allowing you to be better equipped moving forward.
Public Health Dissertation
In this module, you will plan, carry out and evaluate an original research project in public health. Here, you will work independently under the guidance of a supervisor on a topic area of your choice, where you will be required to demonstrate a thorough understanding of the research process. This will involve applying the research skills developed in the research methods and statistics module, and undertaking appropriate research methodologies, data collection procedures and analysis of results. Throughout this module, critical evaluation of ethical, theoretical and methodological issues will be required to ensure an ethically appropriate study is undertaken. You will be required to submit a research proposal, consisting of a clear rationale for your project, clear understanding and awareness of potential ethical issues for a primary study, and how the study will be undertaken. From this, you will then engage in participant recruitment, data collection and write-up of the project. Alternatively, secondary research may be undertaken, where you will also submit a research proposal detailing the theoretical framework, rationale, and detail or explanation of how the study may be undertaken.
Research Methods and Statistics in Epidemiology
This module provides you with a thorough understanding of quantitative and qualitative approaches to research methods and develops the necessary skills for you to carry out your own public health research. Here, through biostatistics, you will explore epidemiological research and understand the key considerations and unique challenges of conducting research in the field, with a view to help develop appropriate epidemiological methods to combat areas such as disease prevention.
Societal Health and International Policy
This module has been designed to provide you with an insight into the broader challenges experienced by individuals in society, and the policies put in place to address these. This will involve you critically exploring the determinants of health and illness within populations and exploring the link between health and society. This module will explore social policy and social justice and the potential influence of these on health and physical and mental wellbeing. Throughout this module, you will explore the socio-cultural dimensions of public health and understand how factors such as socio-economic factors and health inequalities influence health outcomes. This will consider key population demographics around equality, diversity, and inclusivity and how these will both impact and be impacted by policy. You will explore key concepts in the determinants of health, and, crucially, how health policy can tackle contemporary issues and challenges in the sector. These may range from the food environment to the cost-of-living crisis. This module will prepare you for public health practice, where your critical engagement of health policies will develop your awareness of how you may tackle, promote, and improve population health and wellbeing and reduce health inequalities at different levels. This will consider national and international policies around the distribution of disease, ageing, health inequalities, socioeconomic issues, and resource sustainability across the globe.
The modules listed above for this course are regularly reviewed to ensure they are up to date and informed by industry as well as the latest teaching methods. On occasion, we may need to make unexpected changes to modules – if this occurs, we will contact all offer holders as soon as possible.
Applicants must have an honours degree (2:2 or above) in a health, biological or social sciences-related degree.

Applications from candidates with relevant experience will be considered on an individual basis. Each application will be considered on its merits and the final decision will be made by the programme leader.

 

English and maths GCSEs at grade C/grade 4 or above (or equivalent), non-standard entry applicants will be considered on their merits. Evidence of qualification must be submitted.

 
Applicants must have an honours degree (2:2 or above) in a health, biological or social sciences-related degree.

 

Applications from candidates with relevant experience will be considered on an individual basis. Each application will be considered on its merits and the final decision will be made by programme leader. 

 

IELTS (International English Language Testing System Entry) total scores will not go below 6.0, with singular components not falling below 5.5.

 

English and mathematics GCSEs at grade C/grade 4 for above (or equivalent), non-standard entry applicants will be considered on their merits. Evidence of qualification is also required.

 
For academic and English entry requirements for EU and international students, please visit the Country Specific Information page.
Please note: As an International Student, when choosing optional placement, a visa extension may be required.
If your degree is not related and you do not have relevant managerial work experience, please contact Admissions so that we can discuss your application on an individual basis before you apply. 
If you have any questions, please complete our enquiry form:  
Students will experience various teaching methods and settings including:
Lectures
Workshops
Tutorials
Individual and group presentations
Virtual Learning Environment (VLE) - electronic resources to facilitate face-to-face learning
Weekly Graduate Advantage sessions
A range of authentic assessment methods are available to students. This includes a combination of:
Written and oral examinations
Coursework
Presentations
Projects
Practical assessments
These authentic assessments reflect workplace scenarios, including an evaluation and critical analysis of a public health campaign. Central to these will be the student's ability to engage in reflective practice to review public health processes and their approach to these. There will also be a dissertation component, where students are able to carry out a project of their choosing. 
Our teaching and assessment is underpinned by our Teaching, Learning and Assessment Strategy 2021-2024.
UK students
If you are a UK student or an EU student with settled or pre-settled status enrolling on a MA/MSc course at University College Birmingham, your fee for this academic year will be £8,750. The fee for the PGDip course is £6,350.

View postgraduate fees
International students
If you are an international student enrolling on one of our postgraduate programmes (e.g. MSc, MA) in 2023/24, your fee for this academic year will be £14,500 per year. The course fee for academic year 2024/2025 is £15,000 per year.
Unibuddy Community - meet other students on your course
Starting university is an exciting time, but we understand that it can sometimes feel a little daunting. To support you, you will be invited to join our Unibuddy Community, where you can meet other students who have applied for the same course at University College Birmingham, before you start studying here.
As soon as you have been made an offer, you will be sent an invitation email to complete your registration and join the Unibuddy Community. For more information, check out our Unibuddy Community page.
of graduate employers say relevant experience is essential to getting a job with them
Work placements
While there is no compulsory work placement on this course, placements can be invaluable for gaining real-life experience and for building your confidence and skills before you finish your course – and they may even lead to a job when you graduate. Our Hired team can help find the ideal placement for you.
Work alongside experts in your sector
A snapshot of some of the employers we have worked with:
Active Wellbeing Society
Birmingham Women's and Children's NHS Foundation Trust
Sandwell and West Birmingham NHS Trust
Birmingham and Solihull Mental Health Foundation Trust
Birmingham Community Healthcare NHS Foundation Trust
Birmingham and Solihull NHS Training Hub
The Royal Orthopaedic Hospital NHS Foundation Trust
Healthcare at Home Ltd

"The public health challenges of the 21

st

century and beyond require a solid understanding of the complexities underpinning these such as the social determinants of health and how a systems-based approach can help address these more effectively. This course will provide you with this understanding, with opportunities to explore international, national and local public health challenges and how these are addressed."
Career opportunities
The example roles and salaries below are intended as a guide only.
Health advisor
Average Salary: £26,084
Health promotion specialist
Average salary: £24,907 – £44,503
Assistant public health practitioner
Average Salary: £26,282
Health researcher
Average Salary: £44,265
Hired
We are here to support your career goals every step of the way. 

First for postgraduate support and resources
University College Birmingham was ranked first out of 101 higher education institutions for postgraduate student support and resources in the Postgraduate Taught Experience Survey (PTES) 2023.