Why should I choose this course?
PRACTICAL APPLICATION – Get hands-on experience studying in our cutting-edge engineering facilities
FLEXIBLE LEARNING – Gain a Level 4 engineering qualification studying part-time alongside your working commitments
ENRICHMENT – Take on practical research activities in our labs and hear from leading guest speakers from the sector
EXPERT TUITION – Learn from experienced lecturers with a wealth of knowledge from working in the engineering industry
AWARD-WINNING UNIVERSITY – Study at the highest-ranking university in the region according to student choice (Whatuni Student Choice Awards 2023)
Our facilities
Students on our construction and engineering courses will learn in brand new real-world training environments under development at University College Birmingham. Our brand new Engineering and Sustainable Construction Centre at the iconic James Cond Building will offer state-of-the-art facilities specifically designed to develop skills that support employers and their supply chains, along with further new facilities at Camden House. These will include:
• Training rigs
• Production line technology
• Industry 4.0 rigs
• Process manufacturing training equipment
• Hydraulics
• Pneumatics
• Renewable energy simulators
• Control engineering rigs
• Cyber physical system
• Mechatronics automation
• PLCs
• Fluid dynamics software
• MATLAB design software
• Enhanced IT facilities
James Cond Building
Formerly a print works, this historic art deco building will become the home of our new Engineering and Sustainable Construction Centre.
Camden House
Our refurbishment of Camden House will create a bespoke STEM education and training facility.
Course breakdown
You will study eight units from the list below over a two-year period:
Engineering Design
Engineering Maths
Engineering Science
Managing a Professional Management Project
Mechanical Principles
Industry 4.0
Engineering Management
CAD for Engineering
Further Mathematics
Automation, Robotics and PLCs
Manufacturing Systems Engineering
Sustainability
Industrial Robots
The modules listed above for this course are regularly reviewed to ensure they are up to date and informed by industry as well as the latest teaching methods. On occasion, we may need to make unexpected changes to modules – if this occurs, we will contact all offer holders as soon as possible.
Entry requirements 
A-levels: An A-level grade profile of DD.
T-levels: A T-level graded Pass with a core component profile less than C.
BTEC: A BTEC grade profile of PP. This can be achieved from either an Extended Diploma or a combination of smaller BTEC qualifications.
Apprenticeship: Achieve an advanced apprenticeship (Level 3).
Tariff: Other Level 3 qualifications are accepted for entry. A minimum of 32 UCAS Tariff points will be required.
Access to Higher Education Diploma: 32 UCAS Tariff points.
Non-tariff: Non-UCAS Tariff-based Level 3 qualifications are also considered for entry.
GCSEs: You should also have a minimum grade 4 in GCSE Mathematics, or Functional Skills Level 2.
Work-based: We also give equal consideration to applicants who are currently in work and wish to apply to University College Birmingham. To apply, you must have a minimum of 3 years' relevant work experience, demonstrating management or supervisory duties. Your application must also include a reference from your line manager supporting your entry to higher education. For further details, please contact Admissions.
A wide variety of teaching methods will be used to ensure you gain the appropriate skills and knowledge, including lectures, practical sessions, workshops, tutorials and group study sessions. Face-to-face classes will be combined with practical research activities in our state-of-the-art engineering facilities, while you will also conduct independent and online learning.
Assessment occurs through a combination of assignments and activities, with a focus on the holistic development of practical, interpersonal and higher-level skills. Many modules will require a practical demonstration of skills, while others will require you to carry out your own research and analysis, working independently or as part of a team.
Our teaching and assessment is underpinned by our Teaching, Learning and Assessment Strategy 2021-2024.
UK students
If you are a UK student or an EU student with settled/pre-settled status enrolling on a full-time HND in 2023/24, your fee for this academic year will be approximately £9,250 per each full year. UK students do not pay tuition fees for any placement periods.
An HNC is a part-time programme, and the fees would therefore be approximately £4,625 per full year of the programme.
Unibuddy Community - meet other students on your course
Starting university is an exciting time, but we understand that it can sometimes feel a little daunting. To support you, you will be invited to join our Unibuddy Community, where you can meet other students who have applied for the same course at University College Birmingham, before you start studying here.
As soon as you have been made an offer, you will be sent an invitation email to complete your registration and join the Unibuddy Community. For more information, check out our Unibuddy Community page.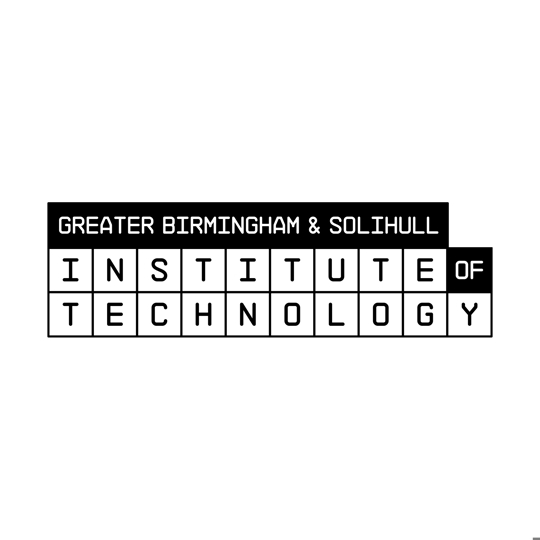 Accreditations, endorsements and partnerships
University College Birmingham works with a wide range of organisations to ensure you receive the best possible training and qualifications recognised by industry.
Career opportunities
The example roles and salaries below are intended as a guide only.
Mechanical engineer
Average Salary: £32,000
Project engineer
Average Salary: £36,000
Process design engineer
Average Salary: £43,000
Process manufacturing engineer
Average Salary: £35,000
Electrical/electronics engineer
Average Salary: £32,000
Product designer
Average Salary: £45,000
Want to continue your studies? Completing this HNC will give you the opportunity to move onto our Engineering HND course.
Hired
We are here to support your career goals every step of the way.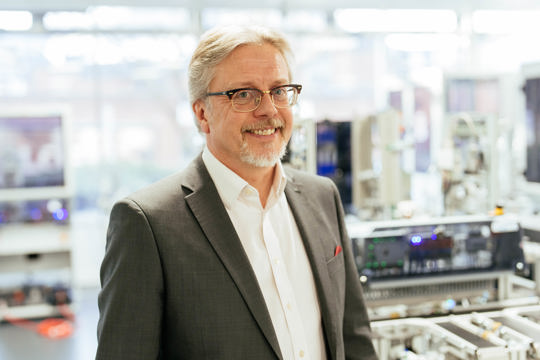 Jon's Story
An expert in sustainable practice, Jon says there are many advantages to studying engineering at University College Birmingham.