Why should I choose this course?
EXPERT TUITION

–

Learn from our highly-qualified staff with extensive practical knowledge of construction - supported by expert guest lecturers

MODERN METHODS

–

There is a firm focus on sustainability and health and safety to meet the demands of the future

 
PRACTICAL APPLICATION – Get hands-on experience studying in our cutting-edge construction facilities with design units in electrical and HVAC
AWARD-WINNING UNIVERSITY – Study at the highest-ranking university in the region according to student choice (Whatuni Student Choice Awards 2023)
Our facilities
Students on our construction and engineering courses learn in brand new real-world training environments. Our Sustainable Construction Skills Centre at the iconic James Cond Building offers state-of-the-art facilities specifically designed to develop skills that support employers and their supply chains, along with further specialist facilities for design and IT skills at Camden House. Facilities include:
Design studios with industry standard CAD software (AutoCAD and Revit)
3D printers and plotters
Renewable energy simulators
Hydraulics test equipment
Production line technology
Human comfort surveying tools
Control engineering rigs
Cyber physical system
Mechatronics automation
PLCs
Fluid dynamics software
Enhanced IT facilities
Sustainable Construction Skills Centre
Formerly a print works, this historic art deco building has been retrofitted to become our new Sustainable Construction Skills Centre. 
Camden House
Camden House is a bespoke STEM education and training facility where construction students learn CAD, mechanics and fluids.
Course breakdown
You will study eight units from the list below in one year (full-time) or split over two years (part-time).
Unit 1 Construction Design Project 
Topics included in this unit are project phases, construction drawing, detailing, Computer Aided Design (CAD), Building Information Modelling (BIM), schedules, specifications, bills of quantities and information collaboration.  
On successful completion of the unit, you will be able to analyse scenarios, make decisions and produce drawings and specifications to achieve appropriate, creative and innovative home design proposals.  
Unit 4 The Construction Environment 
In this unit, you will explore the make-up and the impact of the construction industry on the environment and society. By exploring the roles and relationships of individuals and organisations in the construction sector, you will gain an overview of the organisational and the personal ways in which the construction sector works to continue to improve the built environment and limit its impact on the environment, while maintaining economic sustainability and growth.  
Unit 8 Mathematics for Construction 
The aim of this unit is to develop your knowledge and understanding of the mathematical principles and theories that underpin many aspects of construction technology, structures and materials. You will be introduced to mathematical methods and statistical techniques so that you can analyse and solve problems in a construction engineering context.  
Topics included in this unit are trigonometry and algebraic mathematical techniques, matrices, statistical techniques, differential and integral calculus, binomial and normal distribution, dimensional analysis, arithmetic progressions and vector analysis.  
Unit 9 Principles of Heating, Ventilation and Air Conditioning 
This unit introduces you to the principles of the design and installation of heating, ventilation and air conditioning systems for non-domestic buildings.  
In this unit, you will develop an understanding of the components and systems that may be integrated into a building services installation, including key calculations, sizing and specification of non-domestic heating, ventilation and air conditioning systems and components.  
Unit 15 Principles of Alternative Energy 
The aim of this unit is to develop your knowledge of current and future energy technologies and to be able to apply that knowledge to the analysis and assessment of their effectiveness. You will also apply your knowledge and research to a design activity.  
On successful completion of this unit, you will be able to research and design alternative energy systems and assess new technologies available to the construction industry.  
Unit 18 Principles of Electrical Design and Installation 
This unit aims to give you a broad understanding of electrical machines, distribution of electric energy and lighting design basics. You will develop the skills needed to design simple electrical and lighting installations in compliance with relevant legislation and standards.  
Unit 22 Scientific Principles for Building Services 
In this unit, you will develop an understanding of the scientific principles and mathematical concepts necessary to design and specify building services plant and equipment. Covering areas such as heat transfer, fluid flow, acoustics electrical networks and control systems, you will consider the way in which scientific principles underpin our understanding of the relationship between building services and human comfort.  
Unit 26 Digital Applications for Building Information Modelling 
Building Information Modelling (BIM) and the use of data in the planning, construction and operation of built assets has become commonplace for both large and small projects. The ability to manage projects throughout their lifecycle, using a common data set, has the potential to impact on the built environment in numerous ways such as supporting efficiency, reducing costs and driving sustainability.  
While BIM is, effectively, a process of information management through a project lifecycle, it is most often based on the use of digital applications to generate project data. In this, the model is central in the process of designing and producing information that will facilitate construction and, later, the operation of the built asset. In this unit, you will explore the key processes in using digital applications to produce data and construction information that will enable the BIM process. 
The modules listed above for this course are regularly reviewed to ensure they are up to date and informed by industry as well as the latest teaching methods. On occasion, we may need to make unexpected changes to modules – if this occurs, we will contact all offer holders as soon as possible.
Entry requirements 
Tariff: A minimum of 64 UCAS Tariff points is required from any combination of acceptable Level 3 qualifications: A-level, BTEC, Access to HE Diplomas, Scottish and Irish Highers, T-Level, or the International Baccalaureate. 
The following T-Levels include Level 3 maths – Design and Development for Engineering and Manufacturing, Design, Surveying and Planning for Construction. 
GCSEs: Students should also have a minimum grade 4 in GCSE maths and GCSE English language or Functional Skills Level 2 as an alternative to either. 
Work-based: Equal consideration is given to applicants who are currently in relevant construction work and wish to apply to University College Birmingham. To apply, they must have a minimum of 3 years' relevant work experience, demonstrating technical, management or supervisory duties. Any application must also include a reference from their line manager which supports entry to higher education.  
Teaching
A wide variety of teaching methods will be used to ensure you gain the appropriate skills and knowledge, including lectures, practical sessions, workshops, tutorials and group study sessions. Face-to-face classes will be combined with practical research activities in our state-of-the-art construction facilities, while you will also conduct independent and online learning.
Assessment
Assessment occurs through a combination of assignments and projects with a focus on the holistic development of practical, interpersonal and higher-level skills. Many modules will require a demonstration of skills, while others will require you to carry out your own research and analysis, working independently or as part of a team.
Our assessments will focus on developing the skills required by a professional building services engineer – designing and demonstrating a building system, delivering presentations and technical report writing aimed at technical and non-technical audiences to broaden your range of skills.
You will also need to commit around 20 hours per week for individual study time.
Assessment for this course will be 100% coursework.
Our teaching and assessment is underpinned by our Teaching, Learning and Assessment Strategy 2021-2024.
UK students
If you are a UK student or an EU student with settled/pre-settled status enrolling on a full-time HNC in 2023/24, your fee for this academic year will be approximately £9,250 per each full year. UK students do not pay tuition fees for any placement periods.
As a part-time programme, the fees would be approximately £4,625 per full year of the programme.
Unibuddy Community - meet other students on your course
Starting university is an exciting time, but we understand that it can sometimes feel a little daunting. To support you, you will be invited to join our Unibuddy Community, where you can meet other students who have applied for the same course at University College Birmingham, before you start studying here.
As soon as you have been made an offer, you will be sent an invitation email to complete your registration and join the Unibuddy Community. For more information, check out our Unibuddy Community page.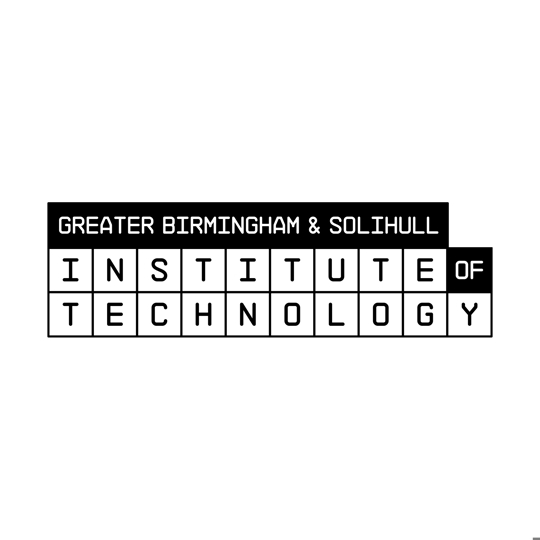 Accreditations, endorsements and partnerships
University College Birmingham works with a wide range of organisations to ensure you receive the best possible training and qualifications recognised by industry.
Career opportunities
The example roles and salaries below are intended as a guide only.
Building Services Technician
Average Salary: £30,000
Building Services Engineer
Average Salary: £35,000
Intermediate Electrical Engineer (Building Services)
Average Salary: £38,000
Intermediate Mechanical Design Engineer (Building Services)
Average Salary: £35,000
Hired
We are here to support your career goals every step of the way.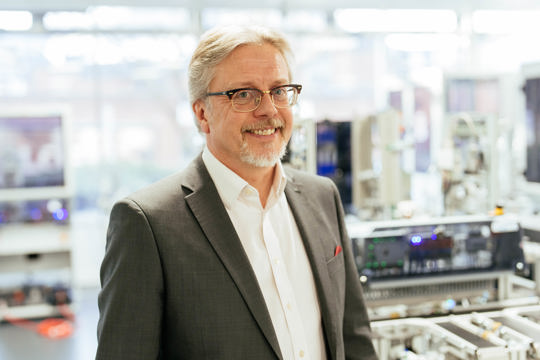 Jon's Story
An expert in sustainable practice, Jon says there are many advantages to studying engineering at University College Birmingham.