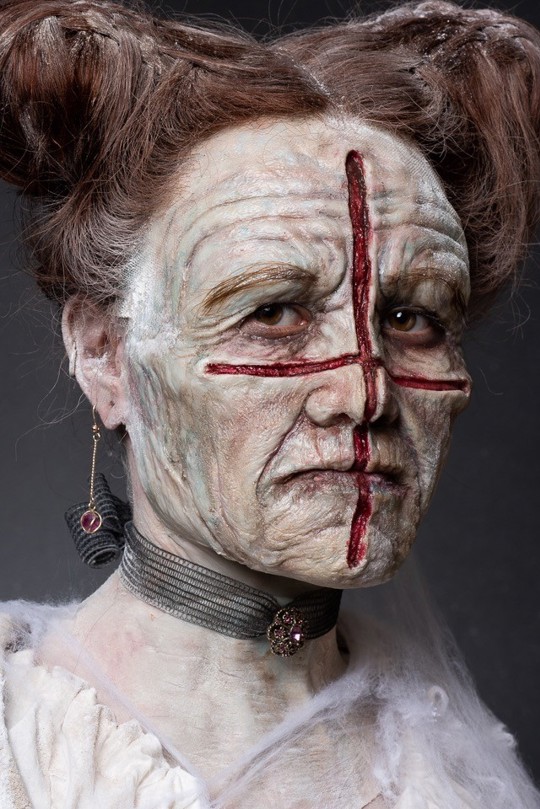 Why should I choose this course?
PRACTICAL APPLICATION – Hone your practical skills working in our purpose-built prosthetics workshops on campus
WORK PLACEMENT - Our strong industry links give you the opportunity to undertake invaluable work placements in the commercial world
EXPERT TEACHING – Work and study with industry professionals, including lecturers who have created incredible prosthetics for the likes of Game of Thrones and Doctor Who
ENRICHMENT – Meet and hear from a diverse mix of speakers with vast experience and real insight into the industry
NO EXAMS - If you are not keen on exams, this course is for you. Unlike many degrees in this field, you will have no written exams during or at the end of the course and will be assessed through practical assessments and coursework only
AWARD-WINNING UNIVERSITY – Study at the highest-ranking university in the region according to student choice (Whatuni Student Choice Awards 2023)
Our facilities
Our purpose-built prosthetics workshops at University College Birmingham are designed to encourage innovation and inventiveness, giving you the ideal environment to develop the advanced technical skills you need to flourish in the sector.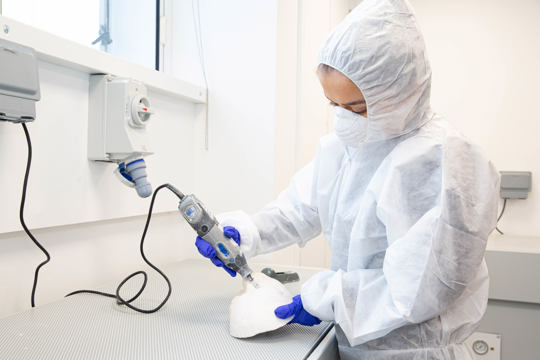 We have two state-of-the-art suites enabling you to undertake a wide range of industry-led processes working alongside industry professionals

Our workshops are equipped for processes ranging from sculpting and fibreglass resin mould-making to casting of silicone and foam latex prosthetic pieces

If you're looking to work in the editorial fashion sector, the suite also includes an editorial studio where you can learn how to perfect your hair and make-up work for the camera and how to light, compose and take professional studio shots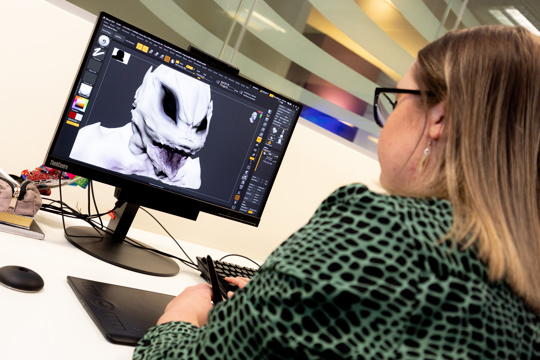 Our Digital Creative Studio hosts audio podcasting, vision mixing and editing facilities, as well as high-spec computers with Adobe Creative Cloud software, ZBrush software and graphics tablets.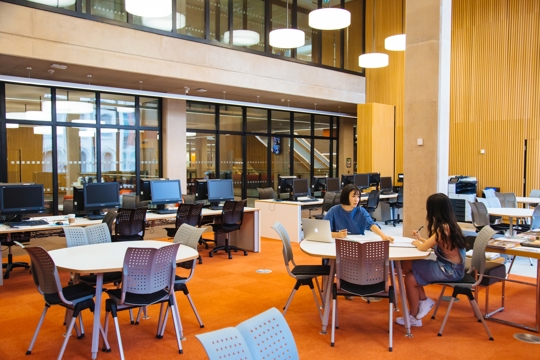 Students on our postgraduate courses have exclusive access to our dedicated postgraduate suite in McIntyre House, providing study and meeting spaces, PCs and other facilities.
Course breakdown
This module will provide an in-depth study of the human anatomy, structure, function and proportion being a primary focus. Students will utilise their anatomical knowledge to sculpt, mould, cast, colour and create realistic body parts to simulate surgical procedures in relation to a given brief. The culmination of these final body parts will be presented to an audience and will incorporate blood and bladder work to simulate functions of the organs/body during surgery on cue.
This module will embrace the role of the prosthetic artist for film and television by working behind the scenes to a specific industry scenario/brief. Students will design and plan character prosthetic make-up transformations through analysis of the design scenario/brief and researching appropriate industry methods and materials. Students will then realise these designs, working to a budget to create a series of prosthetic appliances, with face/neck and hands being a primary focus. The completed character prosthetic transformations will then be screen tested to demonstrate the functionality of the transformation. Continuity skills will be demonstrated by reproducing the transformation again on a separate shoot day in order to gain footage and stills, which will be used as professional portfolio pieces.
Sculpture is a three dimensional, visual language which forms a foundation for many artistic creations within the creative arts sector. Being able to sculpt in both clay and digital mediums will enable you to communicate effectively with clients and production teams for film and TV character prosthetics. Whilst the processes of working in clay or digital media are very different, each one requires artistic ability, creativity, precision, accuracy and manual dexterity. This module will focus around both digital manipulation and traditional sculpture in order for you to design characters aligned with industry led briefs. It will teach fundamentals skills through digital packages, such as Photoshop and ZBrush as well as explore the art of sculpture, refining both towards the prosthetic make-up sector.
Professional Standards, Innovation and Practice
This module will help to prepare students for onward employability within the commercial sector. It will give students experience working within a commercial studio towards specific client briefs. The module allows students the opportunity to investigate a potential skill gap, innovation or opportunity within the sector in order to present a practical response to the identified, demonstrating their understanding of the sector and advancement of their technical skill. Students will present their practical response to develop skills within networking, self-promotion and critical analysis in order to show an application of the key technical and transferable skills reflective of onward employability within their sector.
The modules listed above for this course are regularly reviewed to ensure they are up to date and informed by industry as well as the latest teaching methods. On occasion, we may need to make unexpected changes to modules – if this occurs, we will contact all offer holders as soon as possible.
A grade classification of 2:2 is required, or international equivalent.
A subject-related UK or International honours degree from a recognised institution (with a sound knowledge of prosthetics make-up).
We will have applicant days where you will be able to showcase your prior work to the teaching team, allowing them to get a better understanding of your core skill sets so as to ensure you have an excellent transition onto this programme.
After completing our BA where we found a passion for prosthetics, we both decided to progress onto a masters. This course offered so much in regards to developing our skills and knowledge about the industry.
Ellie and Morgan
Prosthetics for Film and Television MA
Teaching
This postgraduate course will be delivered by a variety of methods including lectures, demonstrations, experiential and reflective learning, all supported with additional workshop time. You will have the opportunity to interact with guest speakers and leading specialists from industry.
You will also be expected to engage with independent reading and research to ensure an interactive and personalised learning experience. Your work will undergo industry-led processes, such as screen testing, continuity and character transformations within classes.
You will be assessed by a range of methods to encourage the development of a full portfolio of your own work. These include filmed screen tests, reflective journals, CPD work logs, reports, practical skills exhibitions, sculpture maquette and 3D designs case studies.
Our teaching and assessment is underpinned by our Teaching, Learning and Assessment Strategy 2021-2024.
This course requires a uniform and kit costing approximately £500, depending on the items you purchase. (Prices are subject to change each year – exact costs and information on how to order required items will be provided to you prior to enrolment.)
UK students
If you are a UK student or an EU student with settled or pre-settled status enrolling on a MA/MSc course at University College Birmingham, your fee for this academic year will be £8,750. The fee for the PGDip course is £6,350.

View postgraduate fees
International students
If you are an international student enrolling on one of our postgraduate programmes (e.g. MSc, MA) in 2023/24, your fee for this academic year will be £14,500 per year. The course fee for academic year 2024/2025 is £15,000 per year.
Unibuddy Community - meet other students on your course
Starting university is an exciting time, but we understand that it can sometimes feel a little daunting. To support you, you will be invited to join our Unibuddy Community, where you can meet other students who have applied for the same course at University College Birmingham, before you start studying here.
As soon as you have been made an offer, you will be sent an invitation email to complete your registration and join the Unibuddy Community. For more information, check out our Unibuddy Community page.
Check out these examples of our students' work:

Concept Artist Photoshop Design by Cian Coakley

Concept Artist Maquette by Cian Coakley

Concept Artist Clown Photoshop Designs by Caprice Whitehead

Concept Artist ZBrush Clown Design by Caprice Whitehead

Casualty Simulation Heart Operation by Stephanie Pearson

Casualty Simulation Heart Operation by Stephanie Pearson

Final project work by Phoebe Turner

Final project work by Sam Paskin

Final project work by Sam Paskin

Final project work by Sam Paskin
of graduate employers say relevant experience is essential to getting a job with them
Work placements
Work placements are vital for gaining real-life experience and for building your confidence and skills before you finish your course – and they may even lead to a job when you graduate. Our Hired team can help find the ideal placement for you.
Our MA Prosthetics for Film and TV course features a voluntary work placement, and we will work alongside employers to enable you to form connections for placement at the end of your first year. You will have developed the skills, confidence and resilience required to take on industry-led work opportunities. It should be noted that placement opportunities are quite often at short notice and require travel, so it will be crucial to prepare for this.

You learn so many skills from mould-making to sculpting and casting to application, plus you learn the theory behind it as well. I'd highly recommend the course – developing my skills was an essential part of me feeling confident going into industry, and it's been the best experience I could've asked for.
Career opportunities
The example roles and salaries below are intended as a guide only.
Make-up artist
Average Salary: £21,161
Artworker
Average Salary: £28,500
Production designer, theatre/television/film
Variable
Runner, broadcasting/film/video
Variable
Prosthetics technician
Variable
Prosthetics artist
Variable
Hired
We are here to support your career goals every step of the way. 

Madeleine's Story
Now developing a career as a special effects artist, Madeleine found University College Birmingham's master's course offered her unique opportunities she could not find anywhere else.