Support for students
University College Birmingham provides a range of support designed to encourage individuals to access programmes of study at undergraduate and postgraduate level and to be successful in their studies. Part of this support is in the form of financial support and other benefits.
Scholarships and bursaries
Available to eligible home and EU students, our scholarships are designed to support students who demonstrate excellence in academic and sporting achievements, while the Masters Intern Bursary gives students* an opportunity to work for the University instead of paying the full-time tuition fee. (*student needs to be a UK or EU national with settled status)
Scholarships for International Students
In addition to the schemes above, we also offer a range of scholarships and fee waivers exclusively for international students.
Students must have overseas international status and have received an offer to study on a full-time course at University College Birmingham in the current/upcoming academic year. Visit the pages linked below to view the full eligibility criteria and application process for each scholarship.
Fee waivers and awards
Available to eligible home and EU students, fee waivers are designed to offer a discount on student's tuition fees based on eligibility. No application is necessary as the discount will be applied at enrolment.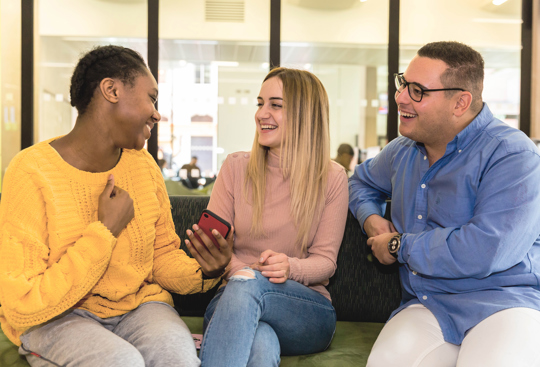 Undergraduate to Postgraduate Waiver
For courses starting in academic year 23/24, University College Birmingham students who achieve a first class Honours degree will receive a 15% discount off their fees. All other students will receive a 10% discount. This applies to students classified as UK students only, who have graduated since June 2022. No application is necessary. We will apply the discount at enrolment.
The Kick-Start Scheme
For new students starting a full-time undergraduate course, University College Birmingham will provide financial support in the form of the 'The Kick-Start Scheme'. Eligible UK students will receive credit of up to £800, which can be used on a dedicated website to purchase course-related materials or on certain items within UCB. The great news is these funds don't need to be paid back! 
Electronic tablets
Selected students will be entitled to an electronic tablet, pre-loaded with relevant Apps, to assist you in your studies.