IMPROVE YOUR ENGLISH – Gain the oral and written English language skills you need for degree-level study through our teaching modules and part-time work opportunities
BOOST YOUR SKILLS – Start building your knowledge of business and management for further study and future work in industry
Our facilities
Our learning spaces ensure you have the right environments to build your knowledge, from lecture theatres to interactive group working spaces and extensive library resources.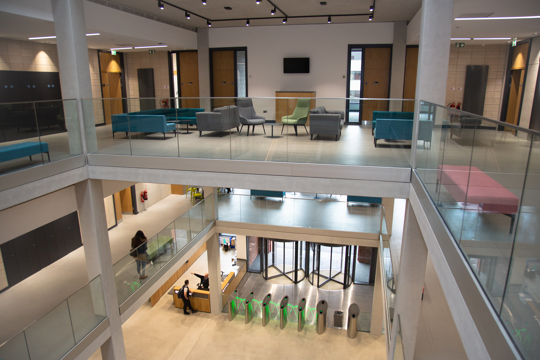 Our new £44 million Moss House campus includes an exhibition space to showcase your work to assessors and prospective employers, as well as our Enterprise Hive service which helps budding entrepreneurs with start-ups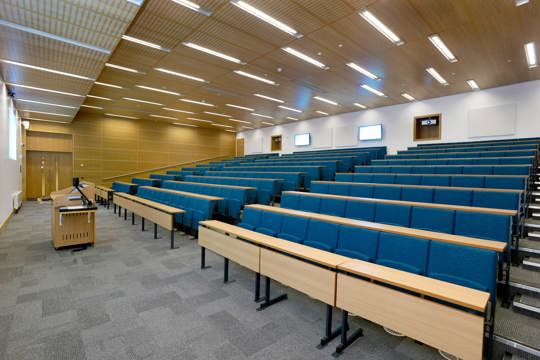 Our campus buildings feature lecture theatres equipped with the latest technology, as well as comfortable tutorial and seminar rooms and private meeting rooms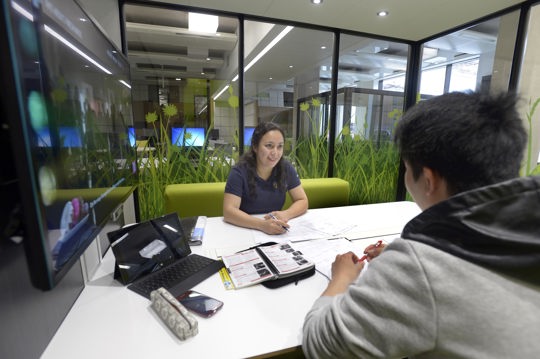 Located in our McIntyre House campus, ThinkSpace features glazed study pods to discuss group projects and glass wipe boards to mind-map your ideas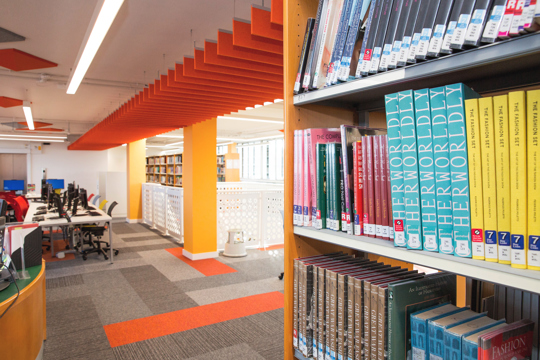 Our library facilities offer more than 50,000 print resources and over 60 million digital resources, with expert support from qualified library professionals and research specialists
English and Study Skills A
You will build upon your existing English skills and fine-tune them for academic purposes. You will raise your language awareness in listening, speaking, reading, writing and grammar and acquire the skills to deal with and produce your own business and academic documents. This is a pre-requisite for the English and Study Skills B module. You will be required to achieve a pass in each individual element (listening, speaking, reading and writing) to progress onto the English and Study Skills B module.
English and Study Skills B
You will continue to develop your English skills in the five key areas (listening, speaking, reading, writing and grammar) in order to write a variety of academic documents and effectively perform a diverse range of spoken academic tasks. This will prepare you to participate fully in a British undergraduate classroom. You will be required to achieve a pass in each individual element of this module (listening, speaking, reading and writing) as a prerequisite for passing the International Foundation Diploma course.
By being introduced to concepts of management in relation to both individuals and groups, this module will help you understand the framework of organisational behaviour. You will explore the nature and importance of human behaviour and its impact on organisations as well as studying aspects of management theory, effective practice and the role of human resources.
Foundation Studies in Finance
You will explore basic concepts of accounting and finance in order to be able to manage a commercial enterprise. You will be introduced to some of the financial tools used by management for undertaking business decisions, providing an insight into the systems and controls required within a business environment.
Foundation Studies in Marketing
You will examine the role of marketing within an organisation, exploring the marketing concepts and decision-making processes involved so that you develop an awareness of the basic marketing mix and the role of market research.
Introduction to Business Organisations
This module enables you to gain an understanding of key business concepts such as business structures, the functions of business and how they interact with the environment. It provides you with the basic skills and knowledge that will enable you to pursue business-related subjects.
The modules listed above for this course are regularly reviewed to ensure they are up to date and informed by industry as well as the latest teaching methods. On occasion, we may need to make unexpected changes to modules – if this occurs, we will contact all offer holders as soon as possible.
Entry requirements
This course is designed for students who have completed high school but do not have qualifications equivalent to A-levels. International applicants must possess a UKVI Secure English Language Test (SELT) equivalent to at least IELTS 5.0 (with a minimum of 4.5 in each element).
For a full list of UKVI SELT providers, please see here.
Guaranteed progression option
Students who successfully pass the International Foundation Diploma will automatically be guaranteed a conditional offer for any course from within our Department of Business, Marketing and Finance or Department of Hospitality and Tourism.
If you are interested in progressing onto another course within our university portfolio please email international@ucb.ac.uk before applying to confirm this is permitted.
Key information
English language oral and written skills are taught using active methods to help you understand both formal and informal language usage. A wide range of teaching and learning methods are used to provide experience of language and academic working practices.
English language is tested through verbal presentations, written assessments and exams. Business and marketing knowledge will be demonstrated through essays, reports, presentations and investigative projects.
Our teaching and assessment is underpinned by our Teaching, Learning and Assessment Strategy 2021-2024.
For enquiries, please complete our enquiry form here.
Our Schools Liaison team deliver drop-in sessions for you to ask any questions you have about university. Find out more here.
Progression opportunities
This diploma is designed to enable your progression onto a degree-level course by improving your English and study skills.
On completing this course, you could progress onto one of our undergraduate degrees, such as Business Enterprise BA (Hons)/FdA or other courses in the fields of business, marketing, hospitality and tourism management.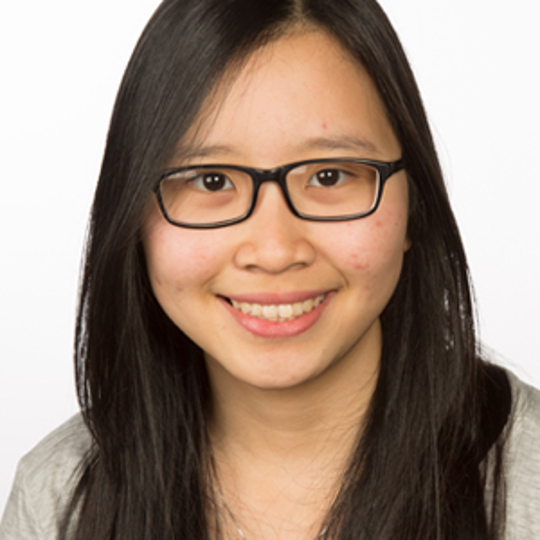 The diploma helped me tackle many obstacles and overcome the culture shock and language barrier. It made me feel prepared, giving me very good academic skills such as referencing, writing coursework and presentations, and I had fundamental lessons in business and management theories. The course is a must for international students and I would not have been able to achieve my degree without it.