Why should I choose this course?
EXCELLENT FACILITIES – Our Financial Trading Suite supports the develop of your skills in professional trading
PRACTICAL APPLICATION – Put your skills into practice working on live client cases with local and international businesses
IN-DEPTH RESEARCH – Study a topic that interests you and is relevant to your career ambitions for your final research project
INDUSTRY APPROVED – We have close links with industry employers while completing our course will allow you to apply for a range of exemptions from professional exams, including 11 CIMA exemptions
AWARD-WINNING UNIVERSITY – Study at the highest-ranking university in the region according to student choice (Whatuni Student Choice Awards 2023)
Our facilities
Students on our accounting and finance courses at University College Birmingham enjoy a wealth of practical learning opportunities in our cutting-edge Financial Trading Suite on campus, while we also provide a range of support services for student entrepreneurs through our Enterprise Hive.

Our new Financial Trading Suite is one of the largest among all UK universities, providing practical training for students on our finance, accounting and business courses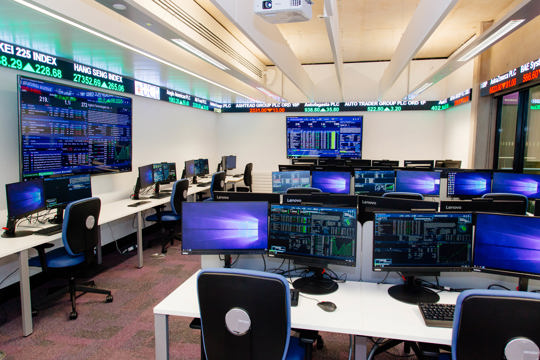 The Financial Trading Suite features 21 workstations, two large wall screens and a scrolling ticker providing real-time global market information

Our Financial Trading Suite is the first university trading suite in the country to be powered by Infront Professional Terminal, offering unique benefits in using and sharing data
If you want to set up your own business, visit our Enterprise Hive for a wide range of start-up support, including incubation space, tailored mentoring from industry experts and networking opportunities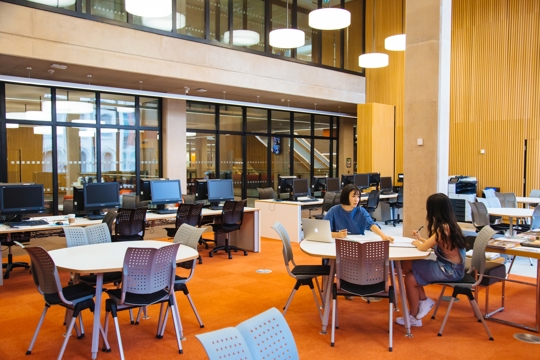 Students on our postgraduate courses have exclusive access to our dedicated postgraduate suite in McIntyre House, providing study and meeting spaces, PCs and other facilities.
Course breakdown
Corporate Finance for Managers
This module introduces the main techniques used by the financial management team of an organisation to maximise profitability, growth and the value of the organisation. Learners will study the methods of investment project appraisals (NPV and IRR), working capital management and how such companies choose different financing options in order to increase the wealth of the shareholders. You will appreciate the way capital structure is formed within the firm and how it may affect the cost of capital, dividend policy and the value of an organisation.
Data Analysis for Management
This module uniquely combines business statistics with financial modelling techniques. As the world becomes ever more data-driven, analytical skills are in high demand but very short supply. Data Analysis for Management equips you with the analytical skills to meet the current and future needs of any industry by using data for gaining business insights, predicting future trends and decision-making. Aside from providing theoretical knowledge and practical skills to understand, interpret and communicate data, this module also offers a hands-on, scenario-focused and practical approach to learning financial modelling. The module will allow you to develop your beginner-to-intermediate knowledge of spreadsheet modelling to a more advanced level. Learners will at the end of the course be able to build a relational data source, integrate data from multiple tables and transform them into meaningful results for decision making.
Financial Accounting and Reporting
This module aims to provide an overview of financial accounting and the different types of accounting information. The module discusses how to distinguish between management and financial accounting and the financial statements in which accounting information is presented. The module covers the principles of double-entry book-keeping including year-end adjustments and how to prepare basic financial statements for different business entities. It develops students' knowledge and understanding of financial accounting principles and techniques to record and present financial information. It also provides skills which are required to effectively analyse and interpret financial statements for stakeholders .
Financial Markets and Institutions
Over the last 25 years, the world of the financial industry has experienced a very dynamic development which has been characterised by financial innovation, technological enhancement, market failures and stringent regulations. This module would provide comprehensive understanding of the finance theories and concepts operating within the financial markets and institutions. In addition, the recent trends within the financial markets, the financial crisis and the regulatory responses would be covered. The purpose of this module is to give students the knowledge and understanding of the way financial markets function in terms of the different categories of participants, their role in the financial system and their interaction. As the economic and competitive environments change, the study of Finance, Financial Markets and Institutions is inevitable at Post-Graduate finance education.
This module aims to provide you with an in-depth knowledge of the concepts, theoretical perspectives and mechanisms of corporate governance and corporate social responsibility. It allows you to understand the impact of corporate governance and corporate social responsibility on the firm's performance and investment decisions. The module evaluates governance structures and responsibilities and enables to exercise judgement in utilising and reviewing ethical rules and concepts for business.
Management Accounting for Decision Making
The module aims to develop knowledge, skills and understanding of students in appraising management accounting techniques in decision making. The module introduces the theory and practice of management accounting before examining the key management accounting tools for decision making techniques used for planning and controlling costs. These techniques include preparation and use of budgets, standard costing and variance analysis. The syllabus ends with an exploration of issues relating to performance measurement and monitoring of business processes in the context of organisational strategy.
This module introduces students to the disciplines and techniques required for critical appraisal of complex data and industry practice; creating research designs and accompanying research techniques; building theoretical frameworks, and the scheduling and execution of a research project. The module will develop students' skills and expertise in the essential research tools they will need for both successful Postgraduate study and as leaders in their chosen service industry sector.
The modules listed above for this course are regularly reviewed to ensure they are up to date and informed by industry as well as the latest teaching methods. On occasion, we may need to make unexpected changes to modules – if this occurs, we will contact all offer holders as soon as possible.
MSc Finance and Accounting – A grade classification of 2:2 is required, or international equivalent.
PGDip Finance and Accounting – A grade classification of third class is required, or international equivalent.
A subject-related UK or International honours degree from a recognised institution.
You should have studied in a closely-related discipline that will enable you to meet the academic rigour of the course and understand the finance and accounting modules.
GCSE maths – Grade A*-C or 9-4, or equivalent Level 2 qualification.
We also consider applicants who are currently employed and wish to apply to University College Birmingham.
To apply, you must have 5 years of relevant managerial work experience, demonstrating in-depth knowledge of the sector for the subject matter you are interested in pursuing.
A reference detailing your roles and responsibilities from your line manager and a meeting with the programme team will usually be scheduled prior to a place being offered.
If your degree is not related and you do not have relevant managerial work experience, please contact Admissions so that we can discuss your application on an individual basis before you apply. 
If you have any questions, please complete our enquiry form:
Note: Indicative information only – actual timetables and assessment regimes will be issued at your induction. 
Teaching 
Learning strategies include: 
Lectures

(including guest lectures)

 

Small group seminars

 

Workshops

 

One-to-one tutorials

 

Group projects

 

Virtual Learning Environment (VLE)

 

Self-directed study

 
You will also be expected to engage with independent reading and research. 
Assessment
Assessment formats include:
Examinations
Coursework (including presentations, case studies, online debates, assessed seminars, executive reports and numerical computations)
Our teaching and assessment is underpinned by our Teaching, Learning and Assessment Strategy 2021-2024.
Additional qualifications and training
Our MSc in Finance and Accounting is accredited by CIMA and includes 11 exemptions from the CIMA qualification, while you will also be able to apply for the CIMA Gateway examination.
UK students
If you are a UK student or an EU student with settled or pre-settled status enrolling on a MA/MSc course at University College Birmingham, your fee for this academic year will be £8,750. The fee for the PGDip course is £6,350.

View postgraduate fees
International students
If you are an international student enrolling on one of our postgraduate programmes (e.g. MSc, MA) in 2023/24, your fee for this academic year will be £14,500 per year.
CIMA registration fee for MSc students: £425 (includes CIMA registration fee and one 1st Exam entry for the Management Case Study [CMCS])
UCBconnect - meet other students on your course
Starting university is an exciting time, but we understand that it can sometimes feel a little daunting. To support you, we have created a platform called UCBconnect, where you can meet other students who have applied for the same course at University College Birmingham, before you start studying here.
As soon as you have been made an offer, you will be sent an invitation via text and email to complete your user registration and join UCBconnect. For more information, please visit ucb.ac.uk/ucbconnect.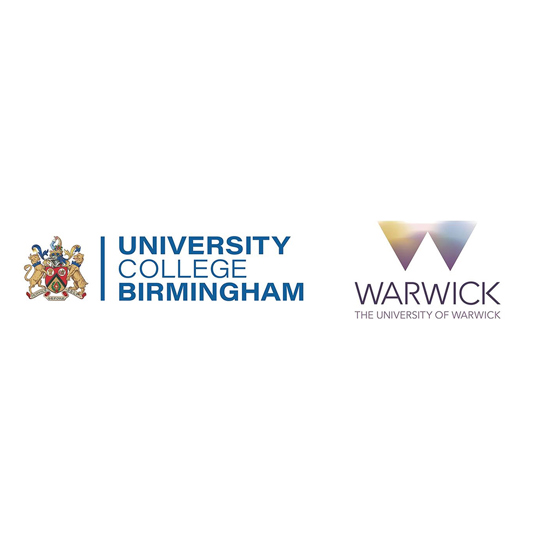 This course is accredited by the University of Warwick.

Our course enables you to apply for a range of exemptions from the Chartered Institute of Management Accountants (CIMA) upon completion.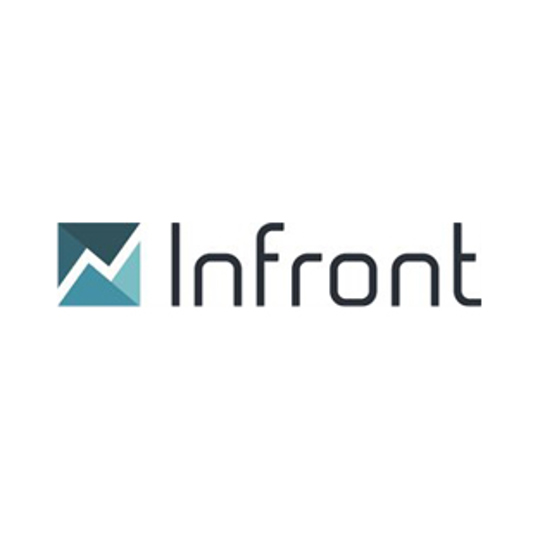 Our Financial Trading Suite is powered by Infront Professional Terminal.
Accreditations, endorsements and partnerships
University College Birmingham works with a wide range of organisations to ensure you receive the best possible training and qualifications recognised by industry.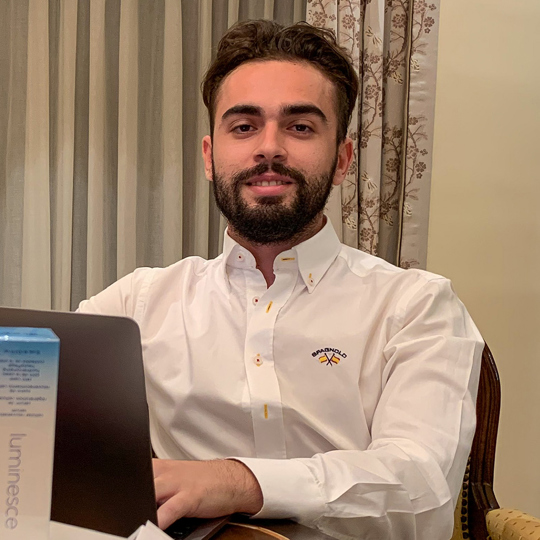 With highly-experienced lecturers, this MSc has opened the doors to prestigious companies and accountancy practices and will give me the opportunity to join the best graduate training schemes. When I complete my studies, I would like to work as an auditor for companies and eventually create my own accounting firm.
Career opportunities
The example roles and salaries below are intended as a guide only.
Mortgage adviser
Average Salary: £52,500
Chartered management accountant
Average Salary: £32,000
Financial risk analyst
Average Salary: £36,500
Retail banker
Average Salary: £30,500
Data analyst
Average Salary: £32,500
Purchasing manager
Average Salary: £28,000
Hired
We are here to support your career goals every step of the way.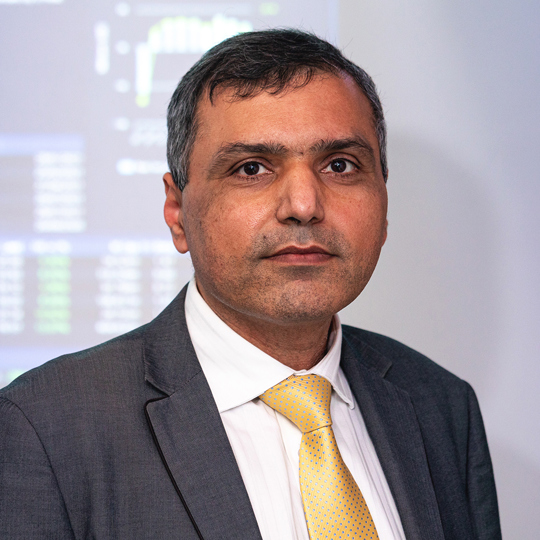 Asif's Story
Playing a key role in developing our master's degree, Asif explains how this course will prepare you for a career in the sector.