Welcome to our Department of Creative Industries
Thank you for taking the time to come and check out what we offer at University College Birmingham, the highest ranking university in the region as voted for by students at the 2023 Whatuni Student Choice Awards. Our student support is award-winning too, as is our provision for international students.
If you are looking at joining us to carve out a career in the creative industries, here is a glimpse into our student and staff community - and the enrichment we offer - to see if we are the right choice for you. 
Find out about our Whatuni awards

Welcome from Chelsey McNeil 
Welcome to the Department of Creative Industries.
Our creative courses offer a range of exciting opportunities to prepare you for onward employment and future study, including guest speaker events, work placements, competitions, trips and more!
All our teams have impressive industry backgrounds and engage in ongoing professional development to ensure a high standard of education is delivered. We maintain our strong links with industry professionals to continuously develop our curriculums to reflect sector requirements and support student career progression.
Our graduates work in hairdressing, beauty therapy, film, TV, theatre, education and marketing, and have woked for companies such as Este Medical, Destination Sk:n, Kat and Co and Mesoestetic. Business entrepreneurship is also a popular pathway, with many students going on to manage and own aesthetic clinics - the opportunities are endless! We look forward to seeing you in September.
Chelsey has 14 years' experience and has worked on well-known productions including Steven Spielberg's Ready Player One and Bridgerton.

"This really is a university where you will not only receive a high quality teaching and learning experience, but support at the very highest level. We pride ourselves on our industry connections to give you the best opportunities to gain the graduate advantage."


Recent guest speakers
Kerry Blue – 'Hair Has No Gender'
Tim Milward – Backface: Developing an understanding of 3D scanning and printing and application within prosthetics
Lee Cocker – Digital marketing, branding and social media in business
Dr Vincent Wong – Gender fluidity in aesthetics
Scroll for more >>>


Recent guest speakers (cont'd)
Raven Dixon-Biggs (pictured) – Racial awareness and inclusivity in hair, make-up and beauty
Penny Turvey – Working with transgender clients
SkinAid – Product training for regenerative aesthetics module
Health and Hormone Support – Menopause
SKCIN: National skin cancer charity – skin cancer awareness
L'Oreal – Industry awareness


Industry trips
Undergraduate Aesthetic Practitioner students visited the Mesoestetic laboratory in Barcelona, gaining insight into product development through various demonstrations and building industry connections to help prepare for employment. Other recent trips include Aesthetic Medicine Live at Olympia in London and Hair and Media Make-up students going behind the scenes at Harry Potter World.
Beyond the classroom

At University College Birmingham, we offer education and training that goes far beyond everyday classes and lectures. We are committed to providing additional enrichment opportunities for our students, from industry trips and expert visits to linkups with local charities, entry into competitions and much more.
Scroll through the slides to find out more about what's been going on recently in our department:




Creative Futures Incubator
Aspiring entrepreneurs in the final year of their creative undergraduate degrees are able to apply for support with setting up their own businesses through the University's Creative Futures Incubator. The incubator is a collaboration between University College Birmingham and our partner, the University of Warwick, stimulating the regional economy and enabling creative enterprises to flourish. 
Some of the benefits
Each business will benefit from six months of business support including monthly one-to-ones, team building and marketing workshops
Grant of £2,000 and an additional £500 grant to support marketing plans
Access to University of Warwick's mentors and graduate entrepreneurs 
Opportunities to network with peers and broader business development and entrepreneurial connections from both universities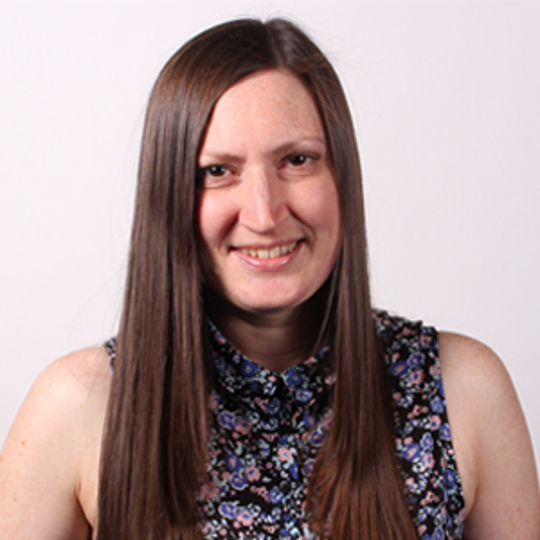 Meet Nicky Millard
We're really proud of our links and partnerships with employers and alumni. At the heart of what we do is preparing you for a graduate career in your industry. Our industry partners regularly visit to speak to students, set projects and provide job graduate employment opportunities.
We're also really proud of the outstanding support we've been recognised as providing for students while on their journey with us. It gives us great pleasure to pass on our skills to the next generation and your future starts here. We are ready to kick-start your career and we look forward to seeing you soon!
*Nicky gained her degree with us before launching a career in hotel business management in the USA and the UK before moving into HR and lecturing


Our teaching and learning 
Whether you are studying to be a hair and make-up artist, beauty therapist, prosthetics expert or aesthetics specialist, our aim is simple - to turn you into a stand-out professional. We have an award-winning reputation for the highest quality courses and a learning experience that sets us apart from bigger universities.
Our degrees are designed to develop you personally and professionally, with graduate advantage, employability and enrichment sessions threaded throughout the curriculum, sitting alongside really interesting theory modules. Our partnership with the University of Warwick, a top-ranking Russell Group university, also brings extra opportunities including access to guest speakers and additional resources.
Our courses are taught by highly qualified lecturers with a wealth of industry knowledge and experience, which enables them to contextualise learning to link with a range of creative industry sectors.
We have strong links to industry and work with many employers to continuously enhance the curriculum, ensuring that both theory and practical elements of each programme are reflective of industry practice.
Guest speakers are invited to participate in the delivery of our courses, sharing their knowledge and experience to broaden your knowledge and enhance learning.
The lecturing teams consistently deliver high standards of teaching and learning and aim to inspire students in their development towards onward employment.
Our state-of-the-art facilities enable you to develop your practical skillset within a range of industry-relevant learning environments. This includes hair, make-up and prosthetics studios, treatment clinics, commercial salons, a media suite and digital hub. All of these spaces are fully equipped with extensive products, tools and equipment to support you throughout your course. We are very proud of our facilities and they form just a small part of our award-winning campus.
You will have the opportunity to work with clients and models within various settings to enhance both your technical and transferable skills, ensuring that you are prepared to enter the industry.
Our support is exceptional, so much so, our students voted to make us the winner of the Student Support award at the Whatuni Student Choice Awards 2022 and we won silver at the 2023 awards.
Throughout your learning journey, you will be supported by your personal tutor, module leaders and the teaching team. We also have a broad range of additional services available including CASE, Hired, subject librarians, DICE and Student Services. With small group sizes for practical sessions, you will build friendships and connection with your peers, enabling you to grow and embrace the full student experience.
Our Learning and Teaching Strategy 2021-24 is key to how we approach the educational journey, focusing on three main pillars that set out our commitment to your learning and teaching experience while you are studying with us.
Pillar 1 – Provide accessible and inclusive teaching and learning across a wide range of vocationally-led courses

Pillar 2 – Develop next generation opportunities and skills through innovative, future-focused curriculum and pedagogy

Pillar 3 – Shape local and global sectors, promoting sustainable futures and global citizenship
Our facilities
Our facilities for hair and make-up, beauty therapy, prosthetics and aesthetics include:
Fully-equipped make-up studios where you can hone your practical skills
A Media Workshop where you can learn how to perfect your hair and make-up work for the camera and how to light, compose and take professional studio shots
State-of-the-art prosthetics studios equipped for processes ranging from sculpting and fibreglass resin mould-making to casting of silicone and foam latex prosthetic pieces
Aspire Aesthetics – our on-campus aesthetics clinic open to the public, providing access to an extensive range of products and non-medical cosmetic procedures
Our Digital Creative Studio hosts audio podcasting, vision mixing and editing facilities, as well as high-spec computers with Adobe Creative Cloud software, ZBrush software and graphics tablets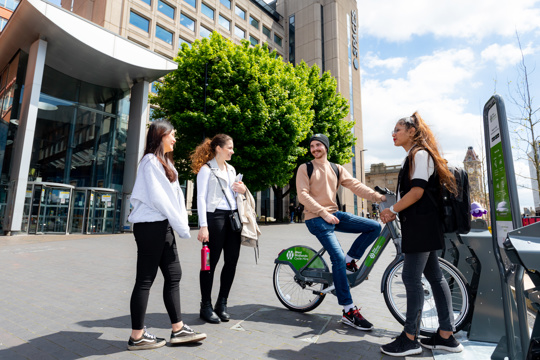 We look forward to seeing you on campus
As you prepare to join us, here's a refresher on some of the essentials: