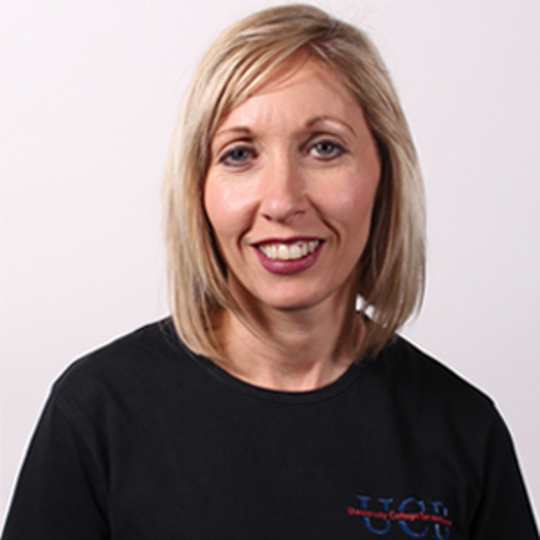 Michelle's Profile
Academic qualifications
CertEd, FdA Specialist Hair and Media Make-up
I was a student at University College Birmingham studying Beauty Therapy in 1988-1990. After qualifying at UCB I worked in the industry for 10 years but my passion was to teach. Alongside working, I studied to achieve a teaching
qualification and did some voluntary teaching at UCB. I enjoyed the teaching experience and decided to go into teaching full-time. I have been teaching at UCB for the past 20 years now in both the further and higher education sectors, and have supported and guided students to achieve their goals along the way.    
I teach a variety of modules on the BA/FdA Specialist Hair and Media Make-up degree course over levels 4, 5 and 6 to include Special Effects, Prosthetics, Editorial Imagery, Sculpt and Design, Pathology, Graduate Advantage, On Set Skills and Final Major Project to name a few.
External Competition Co-ordinator and Judge