Supported from day one
University College Birmingham offers further education courses as well as undergraduate and postgraduate degrees. From the moment your young person arrives, they will benefit from the outstanding support from teachers, career advisors and our student services team. We believe in making every student feel valued and opening up a world of opportunities through: 
Quality courses that prepare students for employment
Superb practical facilities
Highly-effective links with industry providing excellent placement and career opportunities
Get in touch
We'd love to speak to you and discuss the best options for your son or daughter.
Call our marketing team on 0121 232 4300 or complete our enquiry form here.

Your child might not know what they want to do in the future. That's okay. Our college courses open up opportunities, not limit them. Read our Parent & Carer Guide to College for more information.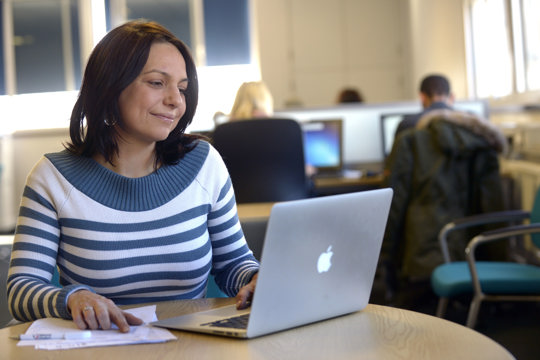 "My daughter found school difficult. We wanted her college experience to be different. She enrolled on the Professional Cookery course, but realised it wasn't for her. We were really grateful she was given the opportunity to swap to Level 2 Food and Beverage Service. Communication from the College has been brilliant. Her lecturer is in constant contact, on a weekly, and sometimes even daily basis. She is also getting the right help to complete her maths and English GCSEs. I am delighted with the high level of support UCB has provided."
Standard times for daytime classes
Please refer to the College Term Dates page for a list of key dates.
Below are examples of timetables for each area of study. Please be aware that these change each year and students will be issued with their own timetable before their course starts.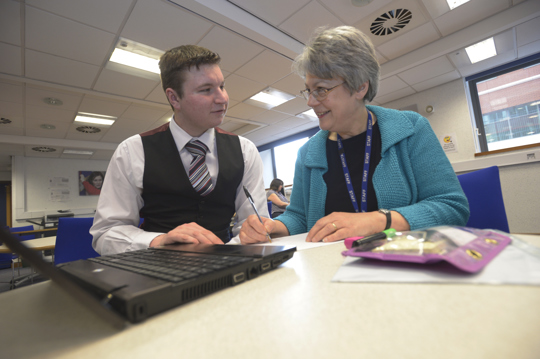 Student support
Academic Skills Centre
University College Birmingham wants every student to exceed their potential. Our Academic Skills Centre can provide guidance with skills such as report and essay writing, time management, approaching coursework and preparing for exams. 
Mentoring
We believe that successful students make the best mentors. Here at University College Birmingham, we have a team of university students who are trained to offer guidance and help to younger students. They have been through the process and can talk knowledgeably about everything from revision skills to finances. 
On-campus nurse
Our nurse offers free and confidential advice on all health matters. 
Counselling
Whether a student has a problem relating to their studies or their personal life, University College Birmingham's trained and impartial counsellors can help. The service is confidential and counsellors work within the British Association of Counselling and Psychotherapy (BACP) code of ethics and practice. 

Specialist careers advice 
HIRED
We take the future of our students and alumni seriously; that's why we have our own careers, employability and placement service - HIRED. Our employability tutors offer one-to-one support, and can help students secure work experience, internships, and volunteering roles.  
Unitemps
We're lucky to have our own recruitment agency at University College Birmingham, called Unitemps. It sources part-time and seasonal positions for students and alumni. 
Our industry partners
University College Birmingham works with hundreds of employers to give our students first-hand industry experience. Our high-profile partners include: Hyatt Regency Birmingham, West Midlands Fire Service, Mitchells and Butlers Plc and the Institute of Directors. 
Finance 
Tuition Fees
Understanding tuition fees can be daunting, but we've made it as easy as possible. College courses are free for students up to the age of 18. Beyond that, there may still be help available, and in some cases tuition is free for those aged 19 or over. More information regarding tuition fees can be found here. 
Financial Support
Financial support is available to students on college and sixth form courses from households with a total income of less than £31,000 per year. Support includes help with essential uniform, equipment, travel and free college meals. Eligibility criteria applies. You can download an application form and guidance notes here. 
16-18 photocard
Full-time students aged under 18 on the 1st September 2019 may be able to access child-rate fares and season tickets with a 16-18 photocard. The card is free of charge and you can apply online at www.networkwm.com/16-18 from early August 2019. 
Looking for more information?