By Sean Wardell
Share post: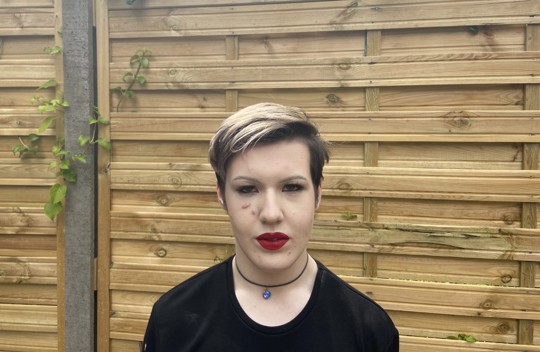 Sean Wardell
Hair and Media Make-up Level 2
Getting ready for the runway
Sean has dreams of owning his own make-up brand and working as a runway artist at fashion shows - and he's a step closer after studying hair and media make-up at University College BIrmingham.  
During his course, he went on placement to several locations around Birmingham and experienced invaluable demonstrations with incredible industry professionals.
And he had been looking forward to a week placement at the Core Theatre in Solihull, the chance to work with University College Birmingham's degree-level students and actors taking part in the shows, an opportunity unfortunately prevented by lockdown.
But why did he pick this course?
"It offered me a more in-depth and decisive course load compared to what other colleges I'd previously looked at offered," he said. 
"They also showed me what it might be like to work in a more professional setting, how to dress and act professionally, for example.
"As I want to be a professional make-up artist, this course was a good introduction, I had only just started doing make-up myself a few months before I started and this built up my skills. 
"I plan to study further at University College Birmingham and one day, I hope to own my own make-up brand and work as a runway make-up artist."