Helping your creativity take shape
For students aspiring to work in the exciting world of media make-up and prosthetics, University College Birmingham's prosthetics suite provides the perfect environment for you to to master your technical skills.
Specially designed to replicate industry workshops, our suite provides purpose-built spaces for you to perform a range of processes under the guidance of expert professionals.
Our workshops are fully equipped for everything from sculpting, fibreglass and resin mould making to casting of silicone and foam latex prosthetic pieces, enabling you to bring amazing creations to life and gain the hands-on experience to flourish in the industry.
If you are looking to work in the editorial fashion sector, our prosthetics suite also includes an editorial studio where you can learn how to perfect your hair and make-up work for the camera and how to light, compose and take professional studio shots for your portfolio.
Our prosthetics suite provides spaces for:
Lifecasting
Sculpture/floating off
Mould making
Casting of pieces
Artwork
Fitting
Professional portfolio photography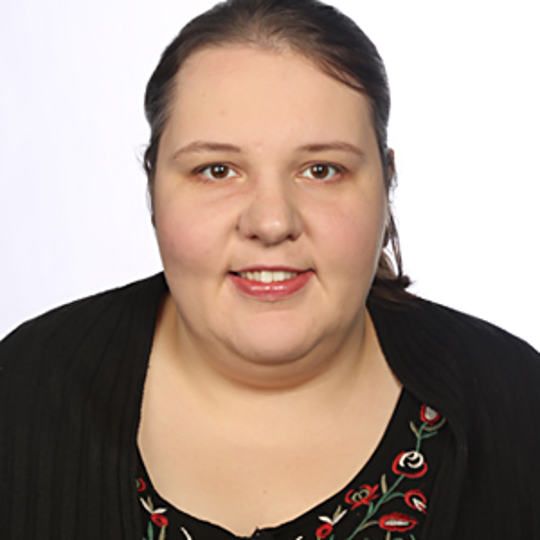 Moving from industry into teaching to share my passion, experiences and knowledge with the next generation of prosthetic artists, I am delighted to lead as programme manager for this MA, which has been designed to meet current industry demands using the latest materials and techniques.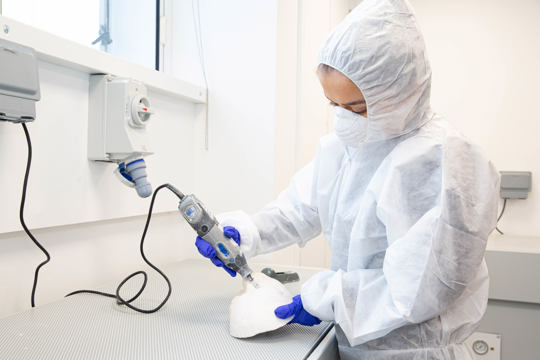 We have two state-of-the-art suites enabling you to undertake a wide range of industry-led processes working alongside industry professionals

Our workshops are equipped for processes ranging from sculpting and fibreglass resin mould-making to casting of silicone and foam latex prosthetic pieces

Learn how to perfect your hair and make-up work for the camera and how to light, compose and take professional studio shots in our editorial studio