Welcome to our Department of Business and Enterprise
Thank you for taking the time to come and check out what we offer at University College Birmingham, the highest ranking university in the region as voted by students at the 2023 Whatuni Student Choice Awards. Our student support is award-winning too, as is our provision for international students.
If you are looking at joining us to carve out a career in business, here is a glimpse into our student and staff community - with insight into the placements and enrichment we offer - to see if we are right for you. 

Welcome from Paul Massiah
Welcome to our Department of Business and Enterprise.
This department is part of our Business School, a centre of excellence for the delivery of high quality higher education, producing highly-skilled graduates succeeding across many sectors, along with breaking into new areas to meet the nation's skills gap.
Our alumni run multi-million-pound retail businesses, manage top businesses, both large and small, work in companies on a global scale and are leading the way in marketing for big brands and independent ventures.
And to ensure your learning is informed in line with industry trends and insight, you will benefit from our fantastic network of industry contacts, made up of successful leaders from the business community and entrepreneurs, and membership of influential organisations. We look forward to welcoming you to our department.

"This really is a university where you will not only receive a high quality teaching and learning experience, but support at the very highest level. We pride ourselves on our industry connections to give you the best opportunities to gain the graduate advantage."


Farm Urban

Farm Urban, a vertical farm revolutionising the food system, hosted our Business Enterprise students for their Innovation, Creativity, and Entrepreneurship module. They were taken on a tour of the facilities where they learned about the aeroponic technology used to grow crops without soil, and the sustainable and ethical elements of the project. Scroll for more >>>


Farm Urban (cont'd)
A highlight was learning about Farm Urban's Greens for Good campaign, an initiative aimed at educating the community about the benefits of fresh produce and accessing nutritious food locally. Our students gained insight and explored ways to develop solutions to support small and medium-sized businesses (SMEs). 
Beyond the classroom

At University College Birmingham, we offer education and training that goes far beyond everyday classes and lectures. We are committed to providing additional enrichment opportunities for our students, from industry trips and expert visits to linkups with local charities, entry into competitions and much more.
Scroll through the slides to find out more about what's been going on recently in our department: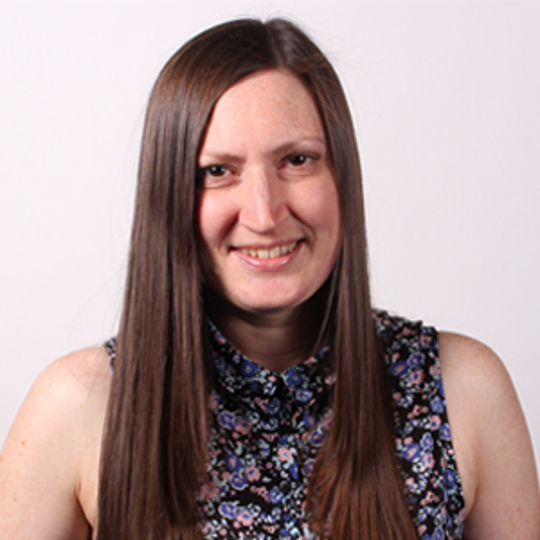 Meet Nicky Millard
We're really proud of our links and partnerships with employers and alumni. At the heart of what we do is preparing you for a graduate career in your industry. Our industry partners regularly visit to speak to students, set projects and provide job graduate employment opportunities.
We're also really proud of the outstanding support we've been recognised as providing for students while on their journey with us. It gives us great pleasure to pass on our skills to the next generation and your future starts here. We are ready to kick-start your career and we look forward to seeing you soon.
*Nicky gained her degree with us before launching a career in hotel business management in the USA and the UK before moving into HR and lecturing


Our teaching and learning 
Whether you want to go into international business management, work for a major company or organisation, make your mark in smaller enterprises, launch your own business or anything else business or finance-related, our aim is simple - to turn you into a stand-out professional. We have an award-winning reputation for the highest quality courses and a learning experience that sets us apart from bigger universities.
Our degrees are designed to develop you personally and professionally, with graduate advantage, employability and enrichment sessions threaded throughout the curriculum, sitting alongside really interesting theory modules. Our partnership with the University of Warwick, a top-ranking Russell Group university, also brings extra opportunities including access to guest speakers and additional resources.
Our courses are developed and taught by experienced lecturing staff, meaning they can draw on their industry expertise and years of experience to make scenario-based discussions, debates and concepts come to life, supporting the linking of theory to practice.
You will learn so much from our lecturing teams, who are passionate about their profession and eager to inspire and nurture the next generation of business professionals.
We also have many invited guest lecturers from industry participate in our courses, sharing their knowledge and experiences to enhance your learning.
Students also have a lot to bring and as a team, we will also learn a lot from you! We encourage you to share your perspectives and viewpoints, especially when reflecting on your own life and placement experiences.
Placements are key to success as employers want you to have real experience. We have excellent links with businesses and organisations across the world, so we can allocate you to a diverse range of placements.
This exposure to different learning environments opens opportunities for you when you qualify. And you will receive real-life training in our Financial Trading Suite and support from our Enterprise Hive for budding entrepreneurs
Our support is exceptional, so much so, our students voted to make us the winner of the Student Support award at the Whatuni Student Choice Awards 2022 and we came a close second in 2023.
Throughout your studies, you will not only have a personal tutor, but a link tutor during placements and module leaders to support you through academic modules. And we have a whole range of additional support services available, providing you with as much or as little support as you need to succeed in your degree. Our smaller teaching groups enable all students to grow and flourish, with strong peer support and friendship.  
Our Learning and Teaching Strategy 2021-24 is key to how we approach the educational journey, focusing on three main pillars that set out our commitment to your learning and teaching experience while you are studying with us.
Pillar 1 – Provide accessible and inclusive teaching and learning across a wide range of vocationally-led courses

Pillar 2 – Develop next generation opportunities and skills through innovative, future-focused curriculum and pedagogy

Pillar 3 – Shape local and global sectors, promoting sustainable futures and global citizenship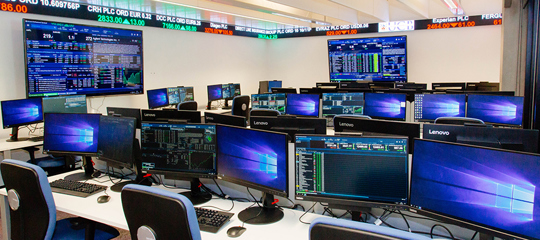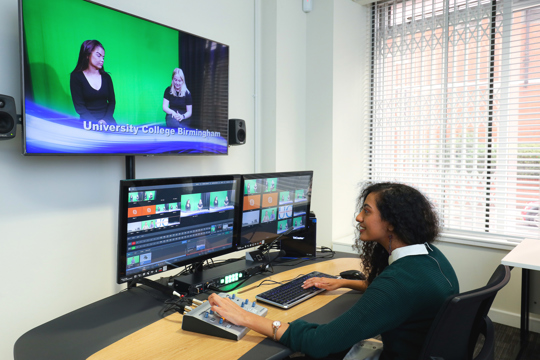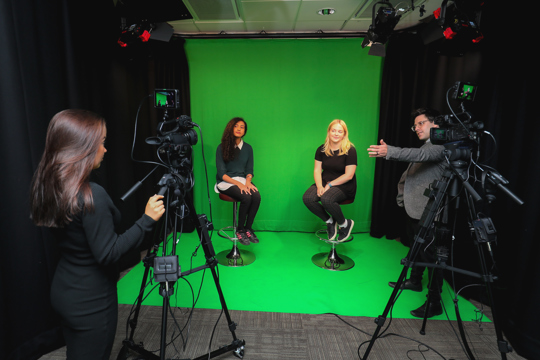 Our facilities
Based in McIntyre House, our Financial Trading Suite at University College Birmingham is one of the largest among all universities in the UK. Providing hands-on training opportunities for students on our finance and accounting courses and other business and finance-related modules, this cutting-edge suite has been built to ensure every student develops the practical skills needed for this sector.
Based at our Digital Skills Hub at Camden House, our Digital Creative Studio features a state-of-the-art video and audio production studio, as well as an open-plan collaborative space specially designed for the purposes of digital content creation. The Digital Creative Studio also houses a dedicated teaching lab complete with high-spec computers, industry-standard media technology and editing software.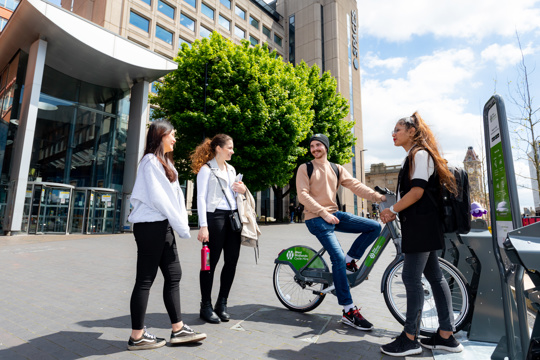 We look forward to seeing you on campus
As you prepare to join us, here's a refresher on some of the essentials: