Why should I choose this course?
PRACTICAL APPLICATION – 'Learn by doing' through live project work and developing your own business start-up idea, as well as building practical skills in our Digital Creative Studio
WORK PLACEMENT – Test your training in the real world with an optional 12-week industry placement
EXPERT TUITION – Interact and engage with business experts who will mentor you to ensure you develop the skills and knowledge to succeed
FLEXIBLE LEARNING – Blended delivery provides flexibility for you to weave your study around work commitments
AWARD-WINNING UNIVERSITY – Study at the University of the Year offering the best Student Support in the UK (WhatUni Student Choice Awards 2022)
There are lots of reasons why we think you should study with us, but here are our top 5. 
View video.
Our facilities
Students on our marketing courses have access to our Digital Creative Studio, where you can get hands-on experience creating podcasts, promotional videos and livestream content for social media. We also provide a range of support services for student entrepreneurs through our Enterprise Hive.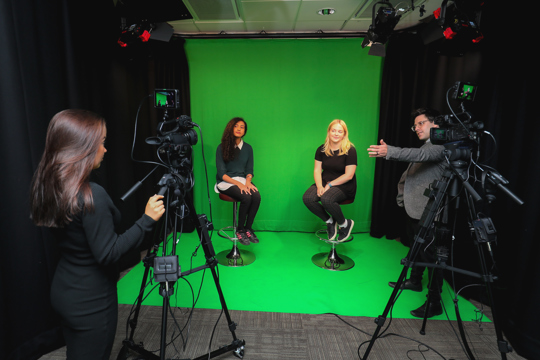 Based in Camden House, our Digital Creative Studio features state-of-the-art video and audio production facilities, including a video production studio with 4K cameras and green screen technology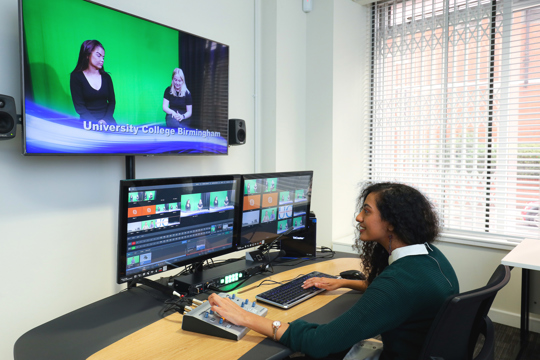 Our Digital Creative Studio also houses a dedicated teaching lab complete with high-spec computers and industry-standard media technology, including Adobe Creative Cloud software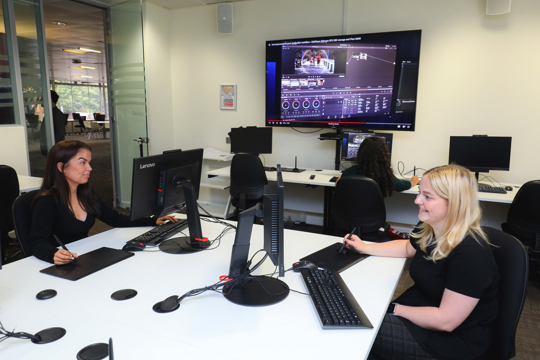 The Digital Creative Studio hosts audio podcasting, vision mixing and editing facilities, as well as a creative media and design lab with graphics tablets
If you want to set up your own business, visit our Enterprise Hive for a wide range of start-up support, including incubation space, tailored mentoring from industry experts and networking opportunities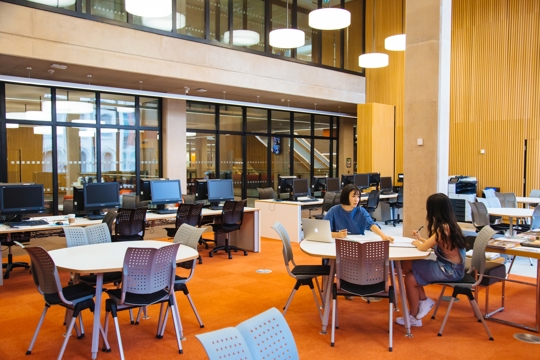 Students on our postgraduate courses have exclusive access to our dedicated postgraduate suite in McIntyre House, providing study and meeting spaces, PCs and other facilities.
Course breakdown
Global Marketing for Events, Hospitality and Tourism
The aim of this module is to provide you with an understanding of the key dimensions of the contemporary global marketing environment and its significance in hospitality, tourism and events. You will be examining the changing face of consumer demands and expectations and analysing the marketing challenges, opportunities and options available. We will focus on current trends and emerging themes including sustainability, digital disruption and corporate social responsibility that have changed the face of marketing in recent years. Using real-life examples, you will develop skills to develop, evaluate and implement effective campaigns on a truly global scale.
Dynamics of Consumer Behaviour
Consumer behaviour is always dynamic. In this module you will learn how marketers profile their customers, evaluate psychological, sociological and situational factors to predict consumer behaviour, and in turn, evaluate the success of their strategies with their targeted audiences.
Digital, Social and Integrated Campaign Management
The aim of this module is to provide you with the practical skills and theoretical knowledge of managing a wide variety of digital, social and integrated campaigns. You will learn how to analyse and define your customer base, set objectives, design campaigns and how to implement complex multi-channel campaigns. In addition, you will explore a range of digital marketing techniques like search engine optimisation, pay-per-click advertising, conversion rate optimisation, content marketing, social media strategy and Google Analytics. You will investigate a number of high profile campaigns and critique their effectiveness as well as having the opportunity to put your new skills to use with a live project.
Analytics for Decision Making
The aim of this module is to provide you with the practical skills and theoretical knowledge of making effective data-driven marketing decisions. You will learn to use a number of industry-standard analytics tools and learn to identify correct data sources, how to clean and handle data as well as how to report findings and develop data visualisation methods. You will learn how to apply concepts to a range of scenarios and develop skills to present your findings at a senior level.
This module extends and develops your knowledge and ability in focusing upon, and preparing for, industry research. It introduces you to the disciplines of research techniques and data analysis as well as the design and execution of a research project. The project can take various forms including a traditional dissertation, generating a new enterprise start-up plan, developing a business or marketing campaign, or proposing new processes/systems/products/target markets. The aim is to develop your skills and expertise in the essential research tools you will need for both successful postgraduate study and as a self-employed entrepreneur or manager of the future.
The modules listed above for this course are regularly reviewed to ensure they are up to date and informed by industry as well as the latest teaching methods. On occasion, we may need to make unexpected changes to modules – if this occurs, we will contact all offer holders as soon as possible.
MA Marketing Management for Events, Hospitality and Tourism – A grade classification of 2:2 is required, or international equivalent.
PGDip Marketing Management for Events, Hospitality and Tourism – A grade classification of third class is required, or international equivalent.
There are no subject pre-requisites for this programme.
We also consider applicants who are currently employed and wish to apply to University College Birmingham.
To apply, you must have five years of relevant managerial work experience, demonstrating in-depth knowledge of the sector for the subject matter you are interested in pursuing.
A reference detailing your roles and responsibilities from your line manager and a meeting with the programme team will usually be scheduled prior to a place being offered.
If your degree is not related and you do not have relevant managerial work experience, please contact Admissions so that we can discuss your application on an individual basis before you apply.
If you have any questions, please complete our enquiry form:
This programme has been structured into four 30-credit taught modules, sequenced in blocks. Providing accessible and inclusive teaching and learning through a block, blended pedagogy, it will allow you to focus on understanding individual topic areas, while providing flexibility for you to plan your study around your work commitments.
The course will be delivered through a range of methods which include attending lectures, seminar debates, enterprising workshops, and interacting with guest speakers and leading entrepreneurs from industry. You will also be expected to engage with independent reading and research to ensure an interactive and personalised learning experience.
Our course is assessed through coursework – there are no examinations.
Our teaching and assessment is underpinned by our Teaching, Learning and Assessment Strategy 2021-2024.
UK students
If you are a UK student or an EU student with settled or pre-settled status enrolling on a MA/MSc course at University College Birmingham, your fee for this academic year will be £8,750. The fee for the PGDip course is £6,350.

View postgraduate fees
International students
If you are an international student enrolling on one of our postgraduate programmes (e.g. MSc, MA) in 2023/24, your fee for this academic year will be £14,500 per year.
UCBconnect - meet other students on your course
Starting university is an exciting time, but we understand that it can sometimes feel a little daunting. To support you, we have created a platform called UCBconnect, where you can meet other students who have applied for the same course at University College Birmingham, before you start studying here.
As soon as you have been made an offer, you will be sent an invitation via text and email to complete your user registration and join UCBconnect. For more information, please visit ucb.ac.uk/ucbconnect.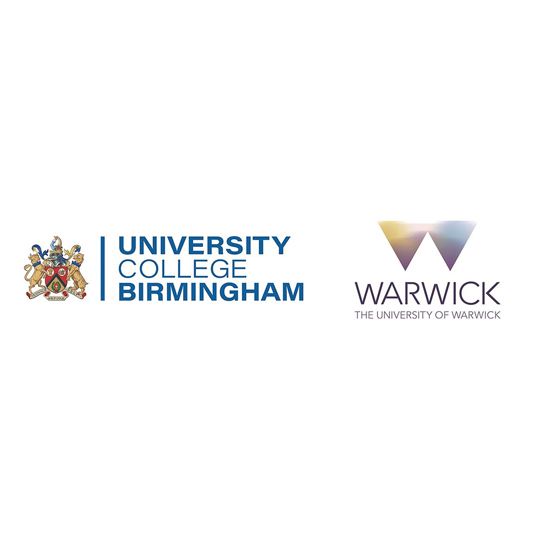 This course is accredited by the University of Warwick.
Accreditations, endorsements and partnerships
University College Birmingham works with a wide range of organisations to ensure you receive the best possible training and qualifications recognised by industry.
of graduate employers say relevant experience is essential to getting a job with them
Work placements
Work placements are vital for gaining real-life experience and for building your confidence and skills before you finish your course – and they may even lead to a job when you graduate. Our Hired team can help find the ideal placement for you.
Our MA Marketing Management for Events, Hospitality and Tourism course features the option of a 12-week placement prior to the commencement of your research project. Opportunities are available to work with a large, established company or a young start-up.
Work alongside experts in your sector 
A snapshot of some of the employers we have worked with:
Sky Deutschland GmbH (Germany)
Seznam (Czech Republic)
Bocetos Marketing SL (Spain)
Rescue P.A.W.S. (Thailand)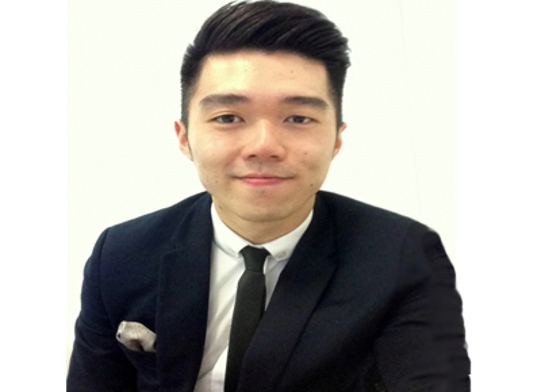 I found the modules and courses that University College Birmingham had to offer very interesting because of the practical emphasis. I met many good friends during my studies. Being at the University felt like being part of a big family, and the lecturers are very friendly and approachable.
Career opportunities
The example roles and salaries below are intended as a guide only.
Conference centre manager
Average Salary: £30,000
Event manager
Average Salary: £33,000
Hotel manager (small hotel or deputy of larger hotel)
£27,500 - £31,000
Marketing executive (postgraduate)
Average Salary: £37,500
Tourist information centre manager
Average Salary: £30,000
Digital marketer
Average Salary: £30,000
Hired
We are here to support your career goals every step of the way.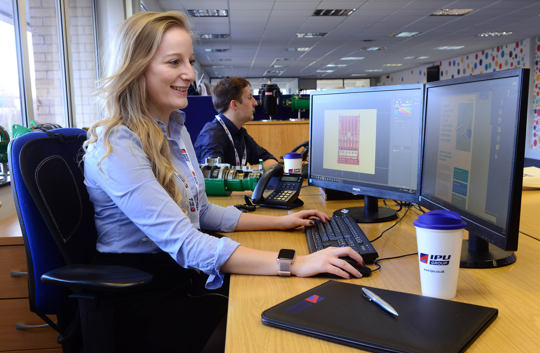 Melissa's Story
Melissa's marketing career has seen her climb the ladder to become a manager within a multi-million pound company.