April 2023
Five-star luxury hotel boss offers placement opportunities
By Darren Campbell
Share post:
A University College Birmingham graduate who has managed some of the UK's most famous luxury hotels has returned to seek out the next generation of hospitality stars for exciting career opportunities.
Guillaume Marly is currently the managing director of the five-star Hotel Café Royal, situated next to London's Piccadilly Circus.
Since completing his Hotel Business Management BA (Hons) degree at the University in 1996, Guillaume has enjoyed a truly prolific hospitality career, including three years as manager of The Ritz in London.
More highlights on his glittering CV include managing The Connaught and food and beverage management roles at other landmark hotels in the capital including The Dorchester, Carlton Tower and Claridge's in Mayfair, as well as opening the Chiltern Firehouse hotel within the Grade II-listed former Marylebone Fire Station.
Having taken over at Hotel Café Royal in 2017, Guillaume is now hoping to help current University College Birmingham students follow in his footsteps through offering prospective placement opportunities at the prestigious 159-room hotel in Regent Street.
"I have very fond memories of this place and how it's helped me being who I am today in many ways"
Returning to campus for the first time last month, Guillaume expressed his excitement about working in partnership with the University to support the next generation.
"This university has a special place in my heart – I spent nearly four years of my life here," he said.
"I think we can give some really good people great opportunities to work in a world-class hotel and shape their career with them very well."
During his studies at University College Birmingham, Guillaume embarked on a two-year management programme with the Grosvenor House Hotel in London, half of which he completed as his degree placement year before returning for the second year after graduating.
"Luxury was always at the forefront of what I wanted to do, so when I chose my placement, I knew it would be in a luxury hotel," he said.
"From my personal perspective, the placement was instrumental in who I am today. It gives you an idea of how hard you need to work, and it also cemented my passion for luxury hotels.
"You should look at it not only as a placement but actually as a potential career move," he added. "I finished my programme at Grosvenor House and went straight into management roles."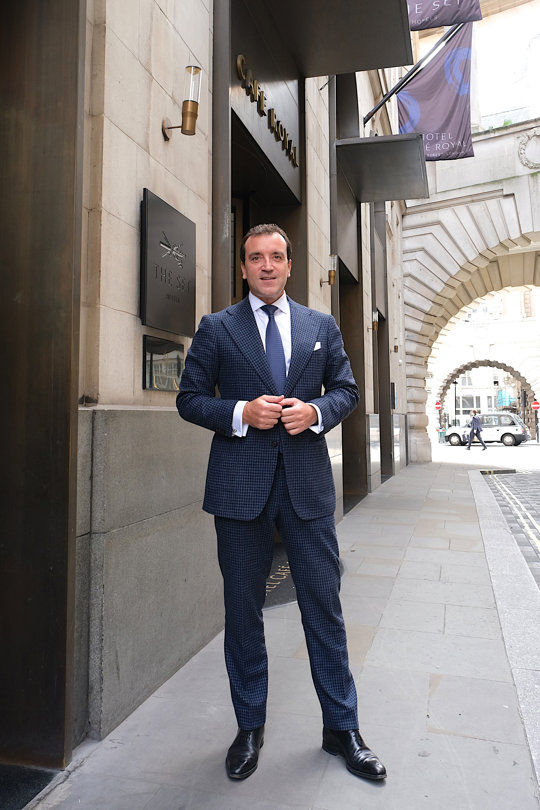 Hospitality graduate Guillaume became Managing Director of Hotel Café Royal in 2017
Speaking to current students on the University's hospitality and culinary arts management programmes as part of his visit, Guillaume revealed his hopes to offer a similarly beneficial experience for students seeking placements and career opportunities today.
"My duty now beyond running a hotel is to inspire the next generation," he said. "We have to shape the future of the industry, and it starts here in a university where you have students who want to do this.
"You have great culinary students who want to work in great kitchens, and also the front-of-house management students.
"We're talking to people who want to do this for a living. We can give them the opportunity to work somewhere great, and likewise, we can have a committed workforce."
Looking back at his career journey through the hospitality sector and where it all began, Guillaume believes his time studying at University College Birmingham played a key role.
"I have very fond memories of this place and how it's helped me being who I am today in many ways," he said.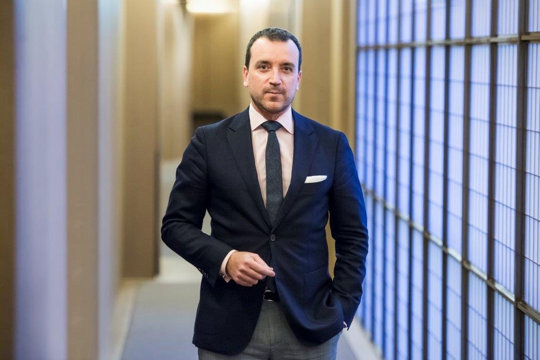 "When you look back, there are many things you learn at university that you might think you won't apply every day, but actually you do.
"For example, some of the marketing classes we did in those days – marketing evolves but remains similar in many ways – and learning about wine, food, hygiene and all the things you really need to know when you go into this business. When you apply it every day, all the things you learned about make sense."
Nicky Millard, Deputy Dean of the University's School of Business, Tourism and Creative Industries, said linking up with graduate Guillaume and Hotel Café Royal would open up valuable student opportunities.
"It's always great to welcome back our alumni, to hear their stories and give current students insight into the exciting careers that lay ahead," said Nicky.
"With employability at the heart of what we do, the new placement opportunities that Hotel Café Royal have to offer will provide an exceptional experience for students within a very prestigious luxury hotel.
"Placements are a fantastic way for students to flourish, applying the skills and knowledge learned in the classrooms and practical areas at University College Birmingham, and developing further skills to kickstart their careers upon graduation.
"We're very excited about the opportunity to work in partnership with Hotel Café Royal to develop the next generation of hospitality managers."
University College Birmingham is renowned as a leading provider of practical training for the food and hospitality industries, offering a wide range of courses at college, undergraduate and postgraduate level as well as apprenticeships.
Discover our full range of courses here.
Check out our latest news stories