By Dan Clarke
Share post: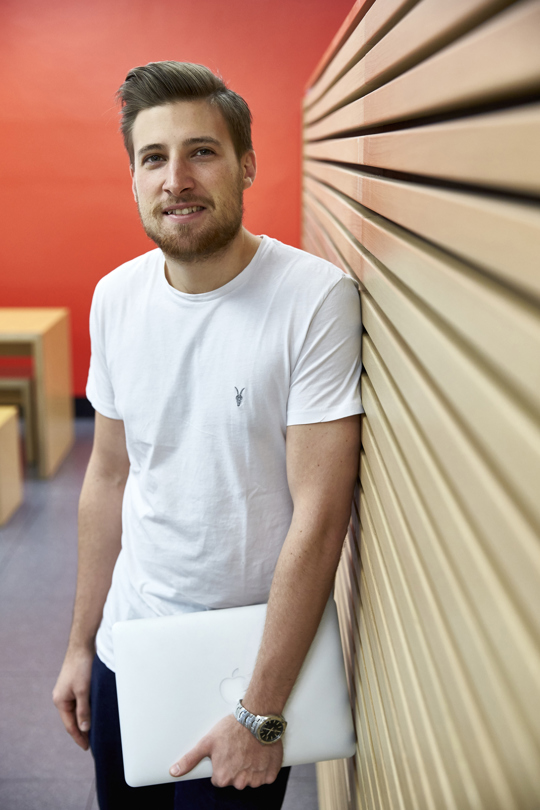 Dan Clarke
Marketing Management BA (Hons)
Digital marketing executive
Dan had the chance to work with real-life businesses all through his degree and is now marketing apps and business services for a start-up in Birmingham.
And he not only got to solve marketing-related problems for companies during his course, but had the golden opportunity to undertake a placement with media powerhouse Dow Jones.
"I worked in the marketing and advertising sales department for the Wall Street Journal," said Dan.
"While I sourced this placement myself, I relied heavily on hired@UCB to help me with interview prep and making my CV the best it could be before sending it out to companies. hired@UCB is one of the University's greatest assets, without a doubt."
Now working as a digital marketing executive for HIVE360, a start-up in the Employee Engagement space in Birmingham, Dan's role includes running online advertising campaigns, organising events and creating blogs and video interviews.
He said his degree was instrumental to his success.
"The way the course was designed was of great benefit to me," he said.
"It gave me a strong theoretical knowledge and because it is delivered via live business projects with real businesses, it put me in a very strong position when I graduated."