June 2020
Melissa's Story
By Melissa Payne
Share post: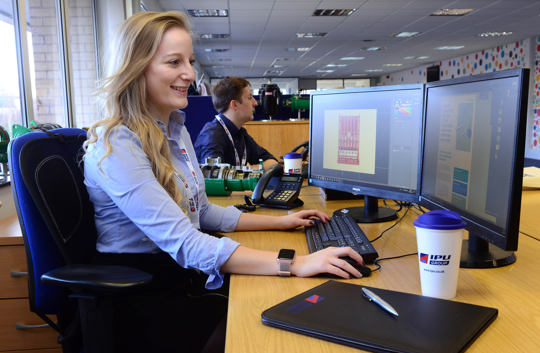 Melissa Payne
Marketing Management for Events, Hospitality and Tourism MA 
Head of Marketing at IPU Group
Melissa arrived at University College Birmingham with plans to pursue a management role within marketing – an ambition she has now achieved.
Taking up a marketing job at engineering firm IPU Group while still working on her dissertation for her Marketing Management for Events, Hospitality and Tourism master's degree, she soon found herself climbing the ladder at the company.
Having started out as a marketing assistant, Melissa went on to higher roles as a marketing executive and senior marketing executive before landing her current position as the firm's head of marketing and internal sales.
And she credits what she learned on her postgraduate course with helping her get that all-important foot in the door, as well as opening many others for her since.
"My CV looked great thanks to my master's and the internship I did at University College Birmingham," she said. "All of the modules were relevant to my role and really made a difference when applying, and soon I progressed through the ranks.
"It's great to run the department I joined as an assistant almost five years earlier, and I have no doubts my master's degree was essential in getting that role."