Why should I choose this course?
RESIDENTIAL VISIT – Gain unique industry insight by undertaking an overseas project, with essential trip costs covered by the University – past destinations have included Dubai and Istanbul
PRACTICAL APPLICATION – Put your theory into practice working on real aviation projects and studying in our cutting-edge Aviation and Tourism Suite
SPECIALISE YOUR STUDIES – Develop specialist knowledge of an area of the aviation industry that interests you for your final research project
INDUSTRY APPROVED – Study at an ITT Centre of Excellence, with enrichment opportunities available including tourism and travel industry events on campus
AWARD-WINNING UNIVERSITY – Study at the University of the Year offering the best Student Support in the UK (WhatUni Student Choice Awards 2022)
Our facilities
Students on our aviation courses at University College Birmingham have access to outstanding simulation facilities in our new Aviation and Tourism Suite. You will also have the chance to study in our new Digital Creative Studio, where you can learn an array of skills for producing digital content including video and audio.

Our new Aviation and Tourism Suite features a state-of-the-art mock plane cabin, as well as check-in areas and Galileo GDS system for training students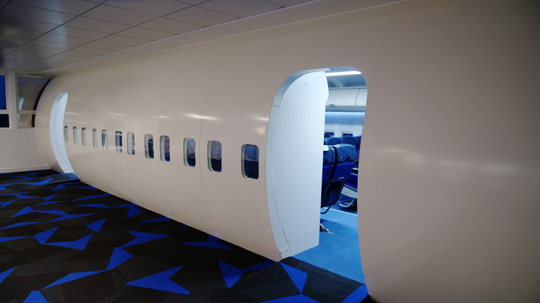 Our new Aviation and Tourism Suite features a state-of-the-art mock plane cabin, as well as check-in areas and Galileo GDS system for training students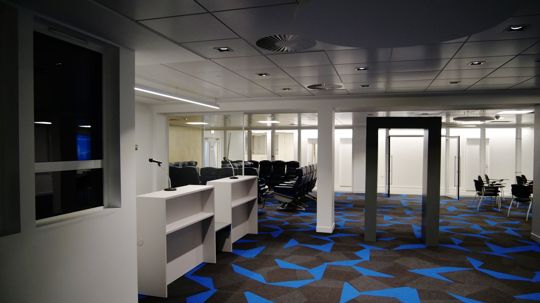 Our new Aviation and Tourism Suite features a state-of-the-art mock plane cabin, as well as check-in areas and Galileo GDS system for training students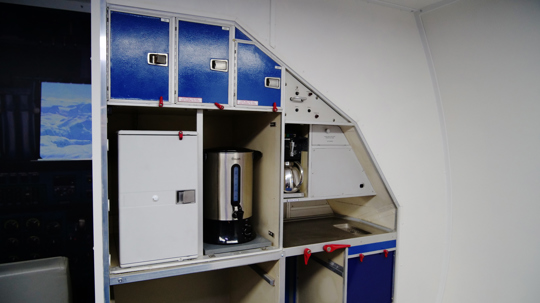 Our new Aviation and Tourism Suite features a state-of-the-art mock plane cabin, as well as check-in areas and Galileo GDS system for training students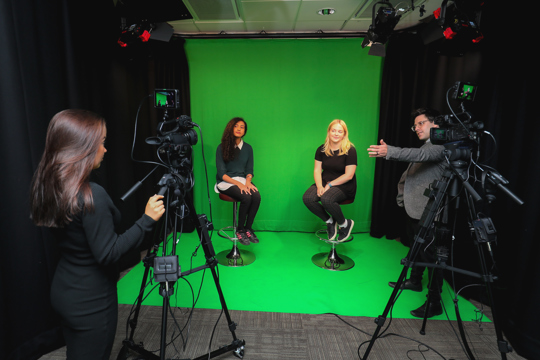 Based in Camden House, our new Digital Creative Studio features state-of-the-art video and audio production facilities, including a video production studio with 4K cameras and green screen technology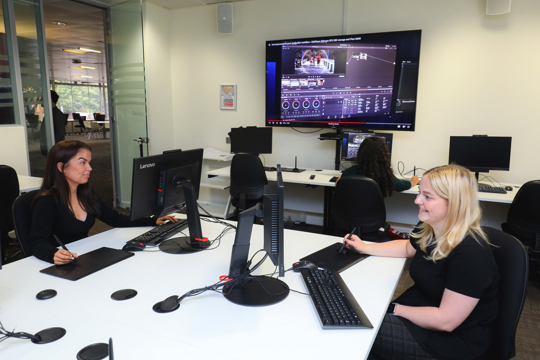 The Digital Creative Studio hosts audio podcasting, vision mixing and editing facilities, as well as high-spec computers with Adobe Creative Cloud software and graphics tablets
Aviation and Tourism Suite
Take a look around our Aviation and Tourism Suite, featuring exciting simulation facilities for students on our aviation, travel and tourism courses.
Course breakdown
Note: If you are transferring onto the course at Level 5, there may be some variations in the modules you will study.
Aviation Crisis Management
The aviation industry can be susceptible to 'shocks' fuelled by political, economic, social and environmental factors, and a downturn in demand can be catastrophic for individual organisations, or the entire industry. You will examine the volatility of aviation's international environment, the impact of unexpected events on aviation activity, and devise aviation crisis management plans and evaluate recovery strategy.
Contemporary Aviation Issues
You will critically examine the contemporary issues facing airline and airport managers in the current environment such as political-economic, social, technological and environmental issues. Not only will this give you an overview of the challenges facing the industry, but you will understand the key aspects impacting on the future of aviation.
Strategic Aviation Management
You will address the long-term direction to be taken by an organisation within the aviation industry and take a structured approach to the full range of issues included in a corporate strategy within a global environment. You will learn procedures and techniques that encompass all areas of this course in order to identify threats and opportunities that exist when developing successful planning strategies.
An opportunity to consolidate your financial planning knowledge, you will learn how to synthesise and evaluate business performance and strategy. You will develop an in-depth knowledge of financial concepts and how companies portray themselves through their annual reports.
You will study tourist destinations in the context of social, economic and environmental change. You will look at destinations from the perspective of visitors and hosts while examining the effectiveness of the strategies employed to maximise the benefits to all stakeholders.
We live in an interconnected world, so it's important to examine how organisations explore new market opportunities beyond national boundaries. As a result, you will become more aware of the technological, communication and transportation challenges businesses face and the options they consider when seeking a foothold in a new country.
You will have the opportunity to engage in an independent research project of your choice. You will have support with preparing your proposal and understanding the competent characteristics of good research. An appointed tutor will help guide you through this important and rewarding process.
Enterprise and Innovation Showcase
This will provide you with the opportunity to demonstrate your capabilities in researching, planning and delivering an industry or community-related project. You will research a new business product, service or system and develop it into an idea that you can exhibit at an event to your peers and industry professionals.
The modules listed above for this course are regularly reviewed to ensure they are up to date and informed by industry as well as the latest teaching methods. On occasion, we may need to make unexpected changes to modules – if this occurs, we will contact all offer holders as soon as possible.
Entry requirements
Academic: A relevant HNC, Certificate of Higher Education or a higher level qualification in the areas of Aviation Operations, Air Transport Management or Air Transport Operations and Tourism, with 120 credits.
Academic: A relevant HND or a foundation degree in the areas of Aviation Operations, Air Transport Management or Air Transport Operations and Tourism, with 240 credits.
Academic: European and International qualifications studied in a relevant subject matter will also be considered. Applicants will need to have achieved 60 for Year 2 or 120 for Year 3 ECTS or equivalent (European Credit Transfer).
If you are unsure if your previous qualification is suitable, please contact us before completing an application. You can call us on 0121 604 1040 or complete our enquiry form: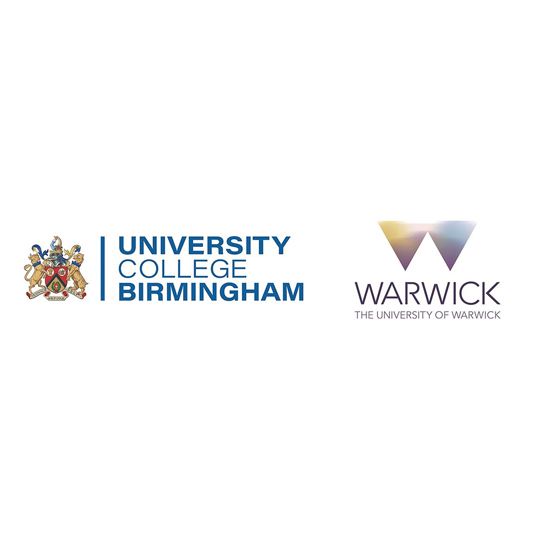 This course is accredited by the University of Warwick.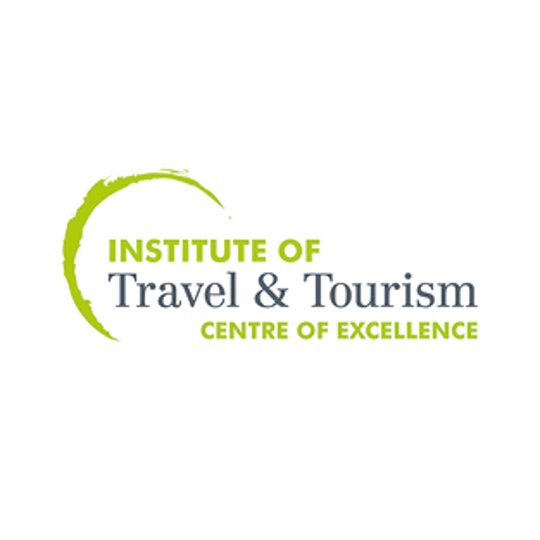 University College Birmingham is a recognised Institute of Travel and Tourism Centre of Excellence.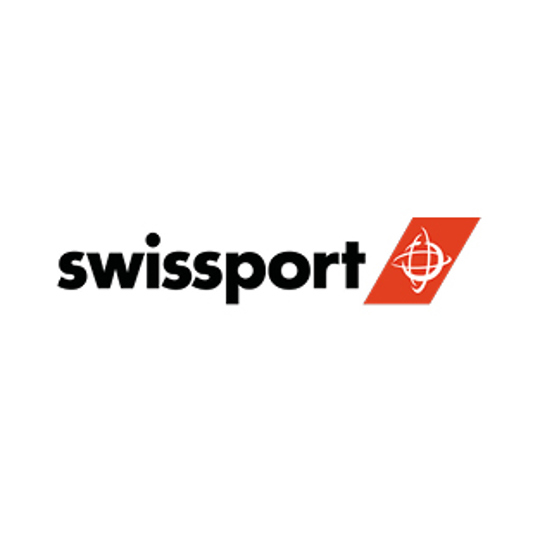 This course has been developed with extensive input from industry experts, including Swissport.
Accreditations, endorsements and partnerships
University College Birmingham works with a wide range of organisations to ensure you receive the best possible training and qualifications recognised by industry.
of graduate employers say relevant experience is essential to getting a job with them
Work experience
Work experience is vital for learning how to apply your training in the real world and for building your confidence and skills before you finish your course – and it may even lead to a job when you graduate. Our Hired can help you find suitable work experience.
We encourage students on our BA Aviation and Airport Management top-up course to gain work experience throughout your studies.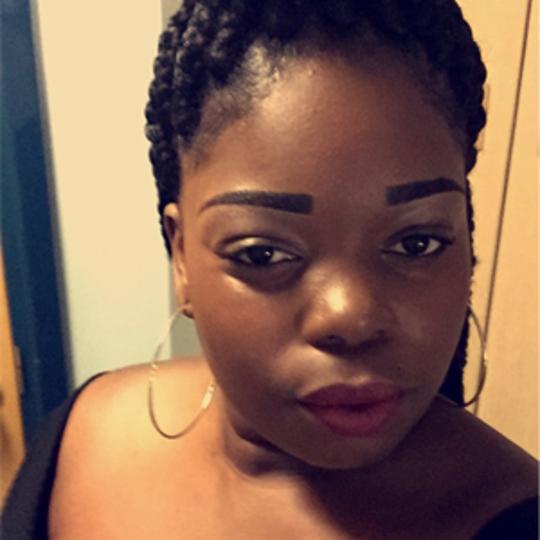 The best part about this course is going abroad and travelling around the UK to see airports and compile reports on them instead of having to search online and read about them. We were able to view them first-hand and do the primary research we needed for the course
Career opportunities
The example roles and salaries below are intended as a guide only.
Passenger transport manager
Average Salary: £30,000
Sustainability manager
Average Salary: £42,367
Business development manager
Average Salary: £42,500
Transport planner
Average Salary: £32,500
Regional sales manager
Average Salary: £39,716
Airport operations manager
Average Salary: £35,461
Hired
We are here to support your career goals every step of the way.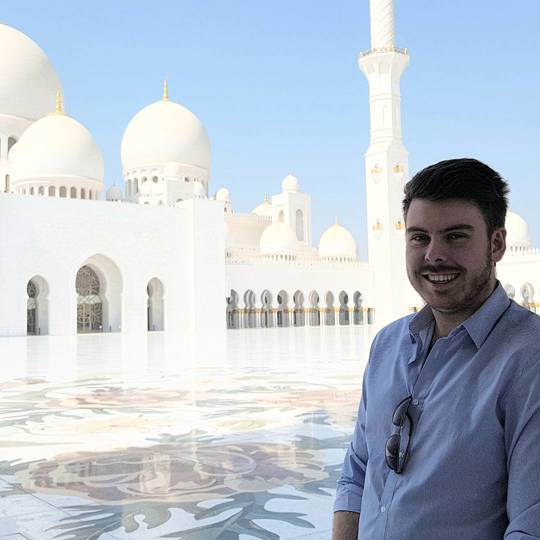 Andrew's Story
Thanks to his degree, Andrew's career is positively flying as passenger services supervisor within Ground Operations at Cornwall Airport Newquay (NQY).