Why should I choose this course?
RESIDENTIAL VISIT – Gain unique industry insight by undertaking an overseas project, with essential trip costs covered by the University – past destinations have included Dubai and Istanbul
PRACTICAL APPLICATION – Put your theory into practice working on real aviation projects and studying in our cutting-edge Aviation and Tourism Suite
SPECIALISE YOUR STUDIES – Develop specialist knowledge of an area of the aviation industry that interests you for your final research project
INDUSTRY APPROVED – Study at an ITT Centre of Excellence, with enrichment opportunities available including tourism and travel industry events on campus
AWARD-WINNING UNIVERSITY – Study at the highest-ranking university in the region according to student choice (Whatuni Student Choice Awards 2023)
Our facilities
Students on our aviation courses at University College Birmingham have access to outstanding simulation facilities in our Aviation and Tourism Suite. You will also have the chance to study in our Digital Creative Studio, where you can learn an array of skills for producing digital content including video and audio.

Our Aviation and Tourism Suite features a state-of-the-art mock plane cabin, as well as check-in areas for training students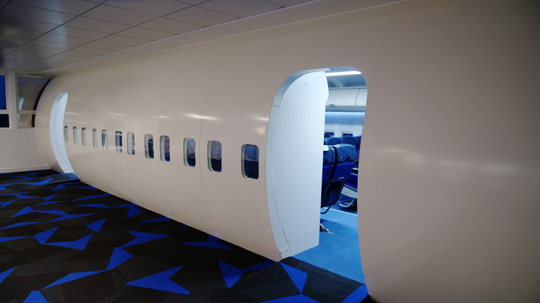 Our Aviation and Tourism Suite features a state-of-the-art mock plane cabin, as well as check-in areas for training students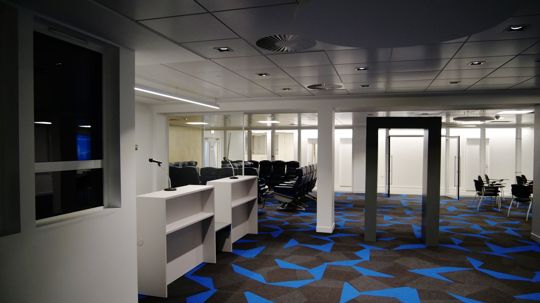 Our Aviation and Tourism Suite features a state-of-the-art mock plane cabin, as well as check-in areas for training students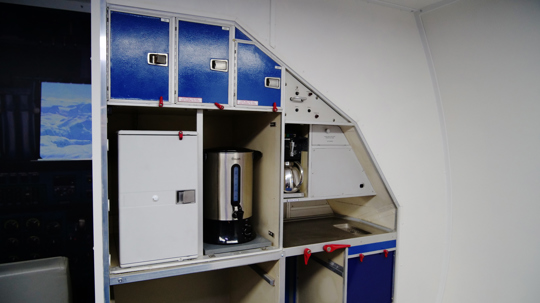 Our Aviation and Tourism Suite features a state-of-the-art mock plane cabin, as well as check-in areas for training students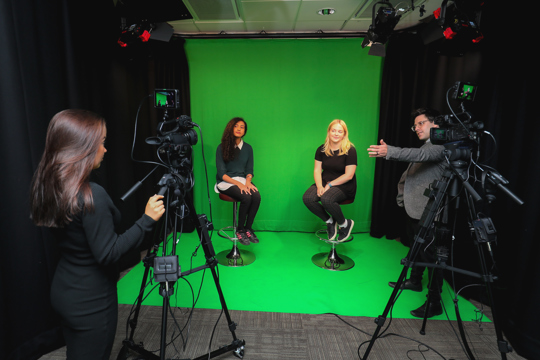 Based in Camden House, our Digital Creative Studio features state-of-the-art video and audio production facilities, including a video production studio with 4K cameras and green screen technology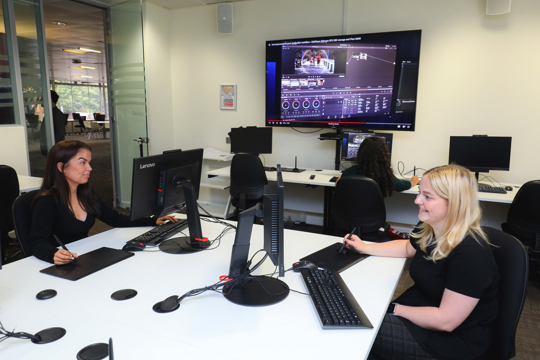 The Digital Creative Studio hosts audio podcasting, vision mixing and editing facilities, as well as high-spec computers with Adobe Creative Cloud software and graphics tablets
Aviation and Tourism Suite
Take a look around our Aviation and Tourism Suite, featuring exciting simulation facilities for students on our aviation, travel and tourism courses.
Global Air Transport Management
This module will critique the global air transport sector within its dynamic and turbulent setting. Contemporary global challenges and opportunities will be explored relating to governance, trade agreements, the movement of goods and people, digitisation of practices and aviation s environmental responsibilities. Best Practice Analysis will be utilised to inform the most appropriate response to identified challenges facing the global air transport sector, which will support the development of critical professional skills.
Independent Research Project
This module provides students with the opportunity to demonstrate their capabilities in researching, planning and delivering an industry-related project. Students can either self-select their own topic or choose from a list of contemporary industry projects. This project focuses on cultivating the desired graduate attributes of professionalism, critical enquiry, problem-solving, enterprise, creativity and innovation and in enhancing students' professional profile.
Strategic Change Management
In an increasingly fast-paced and changing global environment, it is more important than ever that a business can navigate its way to a successful future. This module will evaluate different strategic change management tools in supporting businesses to seize new opportunities and treat risks/threats.
Crisis Communications Management
In an increasingly turbulent and dynamic global environment, it is more important than ever that a business or destination can manage their reputation effectively. This module will examine a range of key public relations and reputation management principles and provide students with the knowledge and skills needed to plan a successful communication campaign (media and public relations) in response to a crisis. Using an omnichannel approach, students will explore the challenges and opportunities that different media channels bring. This will further increase students employability by providing them with experience of the working practices of corporate press agencies or departments.
Managing Human and Anthropometric Factors in Aviation
This module will guide students through the application of human factors; examining both airline accidents and human reactions that have prevented disasters. The module will further explore how human factors and anthropometrics in flight deck and cabin design have influenced and moulded modern air safety, giving students the professional knowledge and skills to conduct aviation operations within an efficient and safe environment.
Smart Tourism and Aviation
This module will explore the increasingly smart approaches taken by destinations and tourism/aviation providers within an increasingly connective and smart world. Challenges and opportunities will be explored across the industries. This module will enhance students employability skills and knowledge within a more digital and smarter industry environment.
The modules listed above for this course are regularly reviewed to ensure they are up to date and informed by industry as well as the latest teaching methods. On occasion, we may need to make unexpected changes to modules – if this occurs, we will contact all offer holders as soon as possible.
Entry requirements
Academic: A relevant HND or a foundation degree in the areas of Aviation Operations, Air Transport Management or Air Transport Operations and Tourism, with 240 credits.
Academic: European and International qualifications studied in a relevant subject matter will also be considered. Applicants will need to have achieved 120 ECTS or equivalent (European Credit Transfer).
If you are unsure if your previous qualification is suitable, please contact us before completing an application. You can call us on 0121 604 1040 or complete our enquiry form: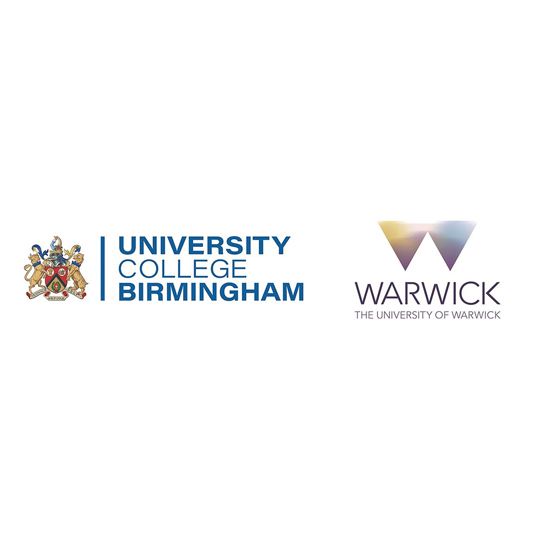 This course is accredited by the University of Warwick.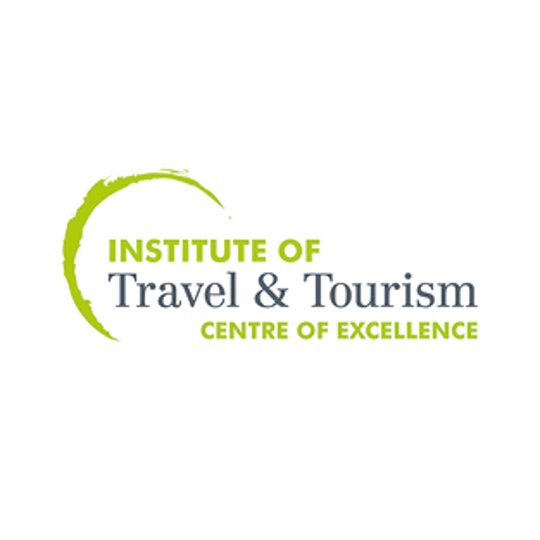 University College Birmingham is a recognised Institute of Travel and Tourism Centre of Excellence.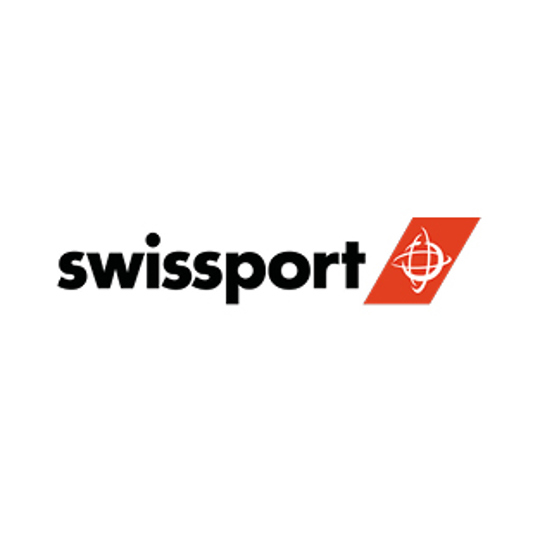 This course has been developed with extensive input from industry experts, including Swissport.
Accreditations, endorsements and partnerships
University College Birmingham works with a wide range of organisations to ensure you receive the best possible training and qualifications recognised by industry.
of graduate employers say relevant experience is essential to getting a job with them
Work experience
Work experience is vital for learning how to apply your training in the real world and for building your confidence and skills before you finish your course – and it may even lead to a job when you graduate. Our Hired can help you find suitable work experience.
We encourage students on our BA Aviation and Airport Management top-up course to gain work experience throughout your studies.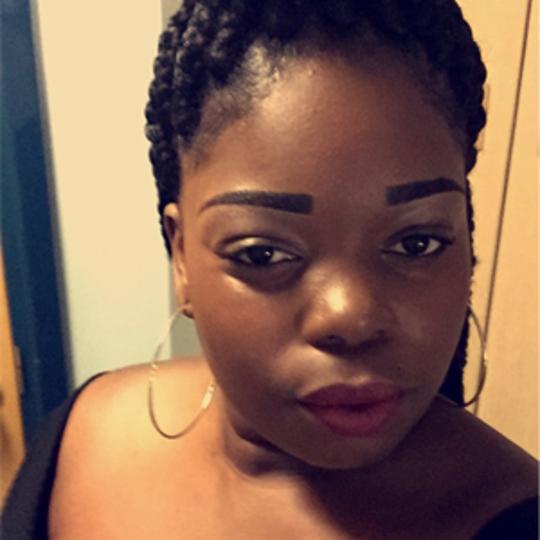 The best part about this course is going abroad and travelling around the UK to see airports and compile reports on them instead of having to search online and read about them. We were able to view them first-hand and do the primary research we needed for the course
Career opportunities
The example roles and salaries below are intended as a guide only.
Passenger transport manager
Average Salary: £30,000
Sustainability manager
Average Salary: £42,367
Business development manager
Average Salary: £42,500
Transport planner
Average Salary: £32,500
Regional sales manager
Average Salary: £39,716
Airport operations manager
Average Salary: £35,461
Hired
We are here to support your career goals every step of the way.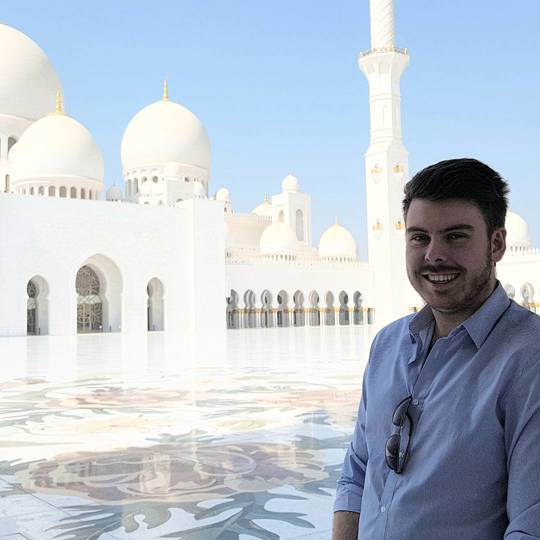 Andrew's Story
Thanks to his degree, Andrew's career is positively flying as passenger services supervisor within Ground Operations at Cornwall Airport Newquay (NQY).