Discover University College Birmingham
Our open days are designed to give you as much information as possible about the University and the course you want to study. They are also a great opportunity to get an insight into our unique atmosphere. 
As we are currently unable to hold events on campus, we wanted to bring our open days directly to you. To do this, we have designed an online open day packed with everything from insight on your course of interest, 3D tours and taster sessions, Q&As with lecturers, the chance to talk to support services about living and studying in Birmingham and more.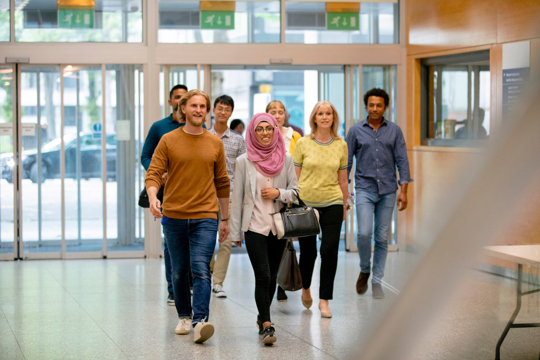 Meet your lecturers online and get a feel for your course
Our online open days include subject-specific presentations where lecturers will highlight key modules that develop your knowledge and enhance your future career. This is your opportunity to ask any subject-specific questions.
There will be an online presentation for each course, book onto our online open day to join one of our presentations.
Please note: open day bookings close the day before, but you can still join an online presentation on the day. 

Explore our facilities
Excellent teaching goes hand-in-hand with excellent facilities. Supported by our ongoing £130 million investment in our new campuses, equipment and resources, University College Birmingham's facilities are nothing short of world class.
All of our campuses are within a short walking distance of each other in the heart of the city centre too and while we can't take you around just now, we hope our facilities page will inspire you.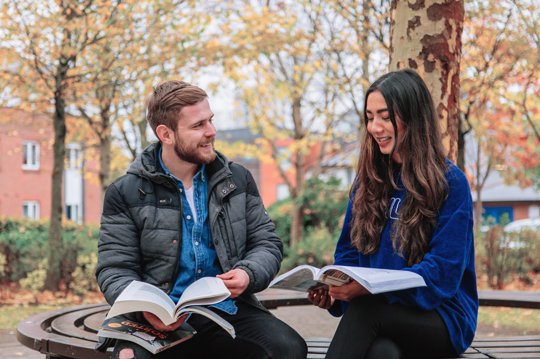 Explore our accommodation
Our virtual tours of our halls of residence, The Maltings, is designed to give you a feel of what your new 'home from home' will be like.
Located at the heart of Birmingham close to our campuses, Birmingham's shops and restaurants, they can accommodate more than 1,000 students and to help you adjust, in your first year, you are guaranteed a place.
I would like to attend your open day – how do I book a place?
You can book via the website. 
What time does the event start?
The subject-specific presentations are at 12pm and repeated again at 2pm. We encourage you to attend your subject-specific presentation and to leave enough time to view our 3D tours and speak with our range of support services.
How long do the presentations last?
Presentations last roughly 45 minutes with a chance to ask questions at the end.
I am interested in more than one course – do I have to register for each course?
No, just register once and access any subject presentations you are interested in.
I wish to cancel my open day booking – how can I do this?
Can I apply for a place on the day?
Only want to apply to University College Birmingham? You can apply direct by completing our online application form. You are not required to submit a personal statement and there are no application fees.  Find out more about applying direct.
How do I find out more about the support offered?
Our support services will be on hand to answer questions regarding finance or admissions during our online open days. In the meantime, if you have any questions you can also email specific questions:
You can also chat to current students and hear what life as a University College Birmingham student is like through their eyes.