April 2020
Andrew's Story
By Andrew Smith
Share post: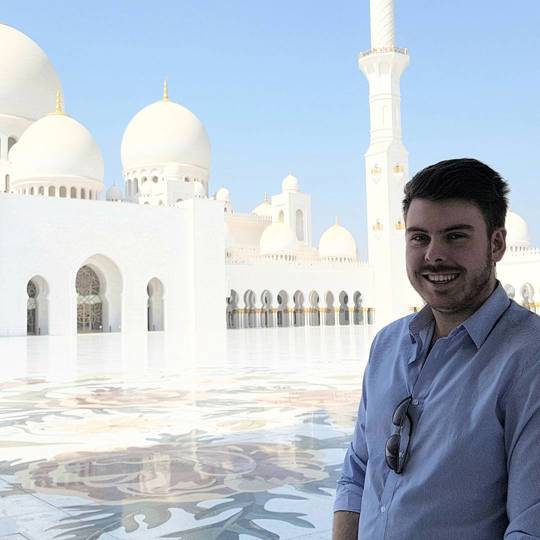 Andrew Smith
Passenger services supervisor
As passenger services supervisor, Andrew is responsible for the smooth running of everything from check-in to boarding within Ground Operations at Cornwall Airport Newquay (NQY).
Andrew had always wanted a career in aviation and his degree gave him the academic backing he needed to succeed.
For him, the residential trips - with flights and accommodation paid for by the University - were stand-out highlights.
"Year one involved a trip to Amsterdam with a case study on Schiphol Airport," he said.
"In year two, we visited Berlin and had a behind-the-scenes tour of the new Brandenburg Airport. The big one, however, was the year three trip to Dubai with a guest lecture and tour of the Emirates Aviation University.
"There was a great balance between free time and academic work on all three, meaning many graduates look back very favourably on them."
Overall, Andrew couldn't be happier with his choice of degree.
"The teaching staff were fantastic and their passion was a driving factor for the students' success," he said. "Due to a difficult time for me during my A-levels, the option to start with the foundation course and then upgrade to a full BA in year three was a huge aid towards my overall achievements."