Why should I choose this course?
RESIDENTIAL VISIT – Gain insight into the international hospitality and tourism industries through an overseas residential visit, with essential trip costs covered by the University
INDUSTRY APPROVED – Study at an ITT Centre of Excellence and gain professional recognition with a degree accredited by the Institute of Hospitality

SPECIALISE YOUR STUDIES

– Tailor your learning with a choice of optional modules, covering areas such as festivals and events or financial strategy
Our facilities
University College Birmingham is renowned for its outstanding food industry training facilities. Studying our Food and Nutrition degree course means you will have access to our professional standard kitchens and state-of-the-art food development facilities.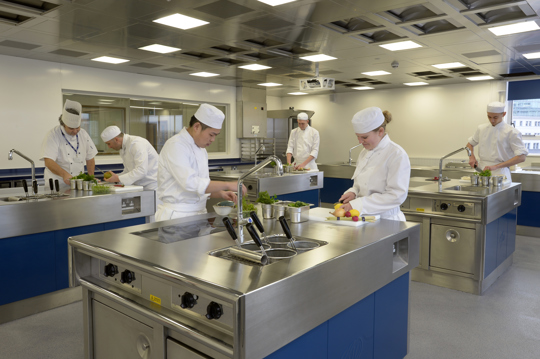 Our training restaurants and industry-standard kitchens provide you with a unique behind-the-scenes view of the hospitality and catering industry during your studies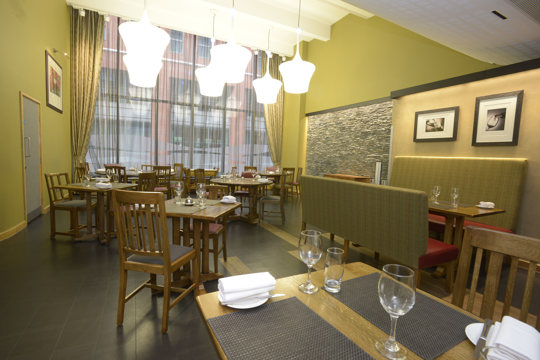 Open to the public, The Atrium offers a superb fine dining experience in a modern, contemporary setting that ranks alongside top restaurants in Birmingham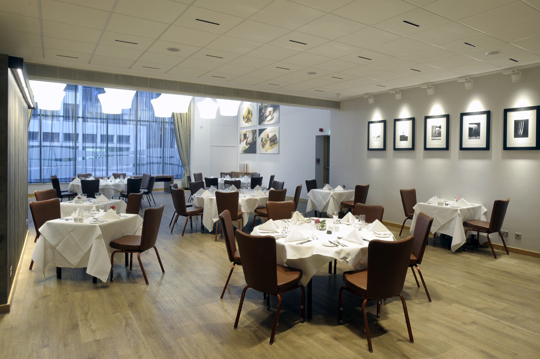 Offering a great informal setting for lunch and evening meals, The Brasserie hosts theme nights staged by students on our hospitality degrees
Course breakdown
Corporate Strategy for Hospitality and Tourism
You will examine the discipline of strategic management in the hospitality and tourism industry and how it addresses the long-term direction of an organisation. You will study the full range of issues that determine corporate strategy within a dynamic hospitality environment, addressing the key issues associated with the analysis of direction and choice of strategy.
You will study tourist destinations in the context of social, economic and environmental change. You will look at destinations from the perspective of visitors and hosts while examining the effectiveness of the strategies employed to maximise the benefits to all stakeholders.
Global Marketing Solutions
The module aims to promote an understanding of the complexity and issues an organisation faces when attempting to enter overseas markets. Organisations increasingly operate in diverse and less understood market environments and emphasis will be placed on identifying the challenges presented by breaking into new markets. The module aims to highlight the practicalities of marketing products and services in new international markets and developing the skills required for exploiting new overseas market opportunities.
Hospitality Operations Management
You will evaluate and apply operations management concepts and techniques to hospitality operations in an international context. You will look at quality and performance management within the industry and how effective management leads to strategic objectives.
International Research Project
You will conduct primary research within hospitality and tourism, taking in the wider issues within an international environment. You will learn transferable skills by planning your research methodology, implementation, findings and analysis as well as reflecting on the success of your research project overall.
Cross-cultural and Global Management in Hospitality
You will explore the ways in which a culturally diverse organisation can make use of a diverse range of perspectives offered by international team members and their varied expertise. You will focus on employees who have a global perspective in achieving success for their organisation by implementing international strategy with an awareness of cross-cultural differences.
Festivals and Events Tourism
You will study the policy and planning issues surrounding festivals management, events tourism and destination management. You will understand that the links between heritage, culture, the arts and festivals are very important, and you will look at promoting and enhancing destinations as a part of a regional tourism strategy.
An opportunity to consolidate your financial planning knowledge, you will learn how to synthesise and evaluate business performance and strategy. You will develop an in-depth knowledge of financial concepts and how companies portray themselves through their annual reports.
Innovation and Creativity Management in Hospitality and Tourism
The theme for this module is the 'future environment', which gives you the opportunity to explore and analyse the innovation process in the service sector. You will understand that change is an essential component of the managerial process as you develop new products and services for use in the industry.
The modules listed above for this course are regularly reviewed to ensure they are up to date and informed by industry as well as the latest teaching methods. On occasion, we may need to make unexpected changes to modules – if this occurs, we will contact all offer holders as soon as possible.
Academic: A relevant HND or a foundation degree in the areas of Hospitality or Tourism, with 240 credits.
If you are unsure if your previous qualification is suitable, please contact us before completing an application. You can call us on 0121 604 1040 or email direct@ucb.ac.uk
EU/international students
Academic: European and International qualifications studied in a relevant subject matter will also be considered. Applicants will need to have achieved 120 ECTS or equivalent (European Credit Transfer).
If you are unsure if your previous qualification is suitable, please contact us before completing an application. You can call us on 0121 604 1040 or send an email:
International: international@ucb.ac.uk
Note: Indicative information only – actual timetables and assessment regimes will be issued at your induction.
Teaching
Example of a typical teaching week (up to 15 contact hours):
Large group teaching – 9 hours
Practical kitchen session – up to 3 hours in first year
Tutorials – 2 hours
Subject advice sessions – 1 hours
You will also need to commit around 20 hours per week for individual study time.
Assessment
Estimated breakdown of assessment for this degree course (weighting will vary in Year 3 and 4 depending on optional modules):
Coursework – 80%
Practical assessment – 10%
Written examinations – 10%
Our teaching and assessment is underpinned by our Teaching, Learning and Assessment Strategy 2015-2020.
This course requires a uniform and kit costing approximately £250-300, depending on the items you purchase. (Prices are subject to change each year – exact costs and information on how to order required items will be provided to you prior to enrolment.)
UK/EU students
If you are a UK/EU student enrolling on a full-time foundation degree or a BA/BSc in 2020/21, your fee for this academic year will be £9,250 per each full year. A half year tuition fee is £4,625. UK/EU students do not pay tuition fees for any placement periods.
International students
If you are an international student enrolling on a a full-time foundation degree or a BA/BSc in 2020/21, your fee for this academic year will be £11,500 per year.
If you complete a placement year, your tuition fee would be £500 for a full year (£250 for half year placement).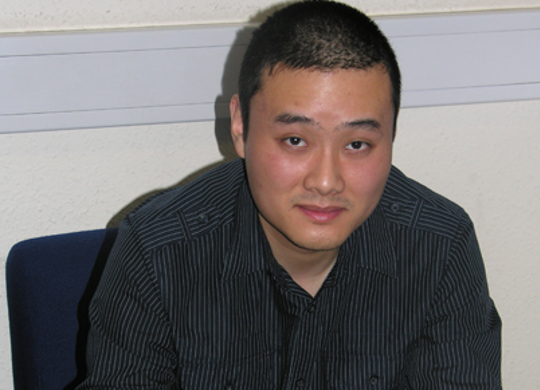 I did a lot of research regarding which university I wanted to study at and chose University College Birmingham because of its reputation and because this degree is accredited by the University of Birmingham. The teaching and language support is extremely good, and a lot of help is offered to international students.
Career opportunities
Conference centre manager
Average Salary: £30,000
Theme park manager
Average Salary: £31,000
Event manager
Average Salary: £33,000
Tourist information centre manager
Average Salary: £30,000
Marketing executive
Average Salary: £26,500
Hotel manager (small hotel or deputy of larger hotel)
£27,500 - £31,000
hired@UCB
We are here to support your career goals every step of the way.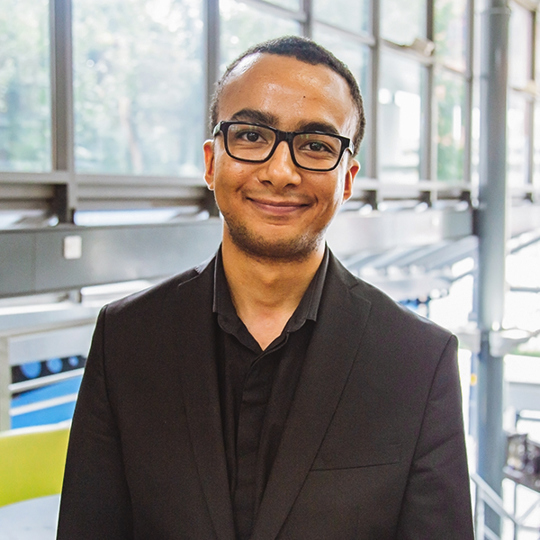 Raphael's Story
Now working for a top travel company, Raphael chose to build on his degree from a French university with an internationally-focused top-up