Why should I choose this course?
RESIDENTIAL VISIT – Take on an international live industry project overseas – past destinations have included Dubai, Cyprus, the Gambia, the Azores and the Canaries
WORK PLACEMENT (MSc only) – Boost your industry experience before you graduate by undertaking an optional six-month placement
SPECIALISE YOUR STUDIES – Choose from a wide range of optional modules to tailor your learning in line with your interests and career aspirations

INDUSTRY APPROVED

– We are a recognised ITT Centre of Excellence and our masters in aviation management has been developed with input from industry professionals
AWARD-WINNING UNIVERSITY – Study at the highest-ranking university in the region according to student choice (Whatuni Student Choice Awards 2023)
Our facilities
Students on our aviation courses at University College Birmingham have access to outstanding simulation facilities in our Aviation and Tourism Suite. Our learning spaces on campus also provide ideal environments to build your knowledge, from lecture theatres to interactive group working spaces and extensive library resources.

Our Aviation and Tourism Suite features a state-of-the-art mock plane cabin, as well as check-in areas for training students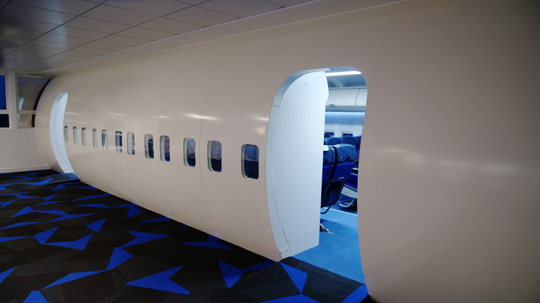 Our Aviation and Tourism Suite features a state-of-the-art mock plane cabin, as well as check-in areas for training students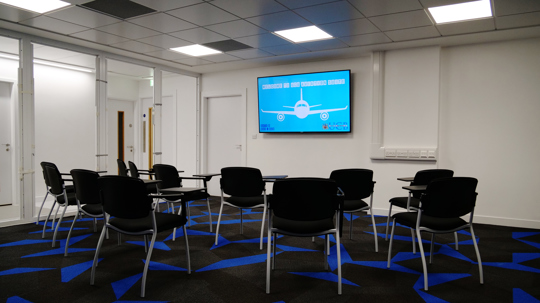 Our Aviation and Tourism Suite features a state-of-the-art mock plane cabin, as well as check-in areas for training students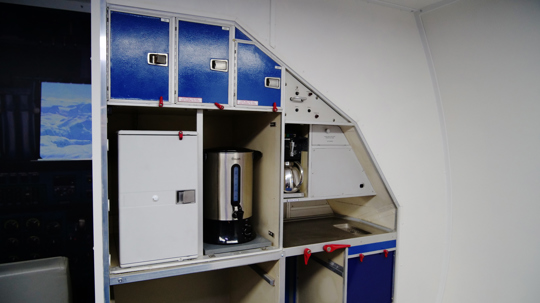 Our Aviation and Tourism Suite features a state-of-the-art mock plane cabin, as well as check-in areas for training students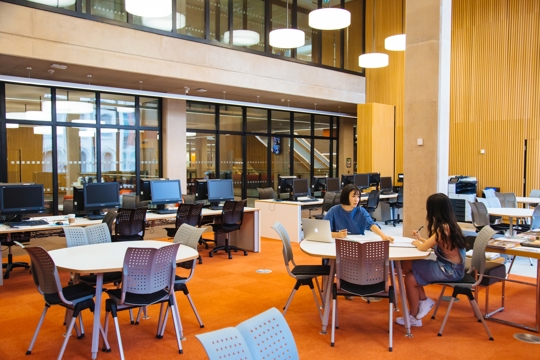 Students on our postgraduate courses have exclusive access to our dedicated postgraduate suite in McIntyre House, providing study and meeting spaces, PCs and other facilities.
Aviation and Tourism Suite
Take a look around our Aviation and Tourism Suite that features exciting simulation facilities for students on our aviation, travel and tourism courses.
Course breakdown
Strategic Aviation Market Analysis
The focus of this module is to develop capabilities and knowledge to enable you to contribute to the strategic and operational direction of airlines, airports and other stakeholders (such as aircraft manufacturers and maintenance providers), including conducting market analysis of passenger aviation leading to traffic forecasts. Specific themes covered include exploring strategic operations management within an increasingly turbulent aviation environment, business diversification, managing change and sustainability, aviation trend analysis and any other considerations which will drive traffic forecasts.
International Live Project Management
This module is linked to an overseas visit to undertake a specific consultancy project. By applying your project management skills to an international destination, you will develop your ability to produce management solutions for a real case study. You will get involved with project management at all stages, working in a team while leading a particular work package. The collaborative teamwork will focus on developing strategies/solutions to your given project brief.
The ability to communicate and lead teams across nations and cultures is essential to achieve a competitive advantage in the global economy. The aim of the module is to introduce you to culture as a major force in international business within the context of a globalised interconnected economy. You will learn to understand the importance of culture on management; identify areas in which cultural differences pose challenges as well as examine opportunities in leading people across cultures; and, to become more self-aware of our cultural conditioning, individual biases, and assumptions.
Strategic Financial Analysis
Developing your ability to interpret financial information, such as budget control and investments, enables you to understand the principles of finance within an organisational context. You will examine how managers use financial tools and techniques to enhance the decision-making process and shape the direction of organisations.
Sustainability Leadership
The purpose of this module is to develop the skills and knowledge to drive and lead sustainable futures within the context of tourism, aviation and hospitality, accelerating the transition to net zero reducing the harmful impacts of unchecked development. You will evaluate the key challenges to implementing sustainable practices and develop theoretical knowledge of models and concepts that are applicable to real-world scenarios. Throughout the module you will explore the future of sustainable management with a focus on understanding and managing the economic, social and environmental impacts to become a leader within the field of sustainability.
Applied Masters Project (MSc only)
This module extends and develops your knowledge and ability in focusing upon, and preparing for, industry research. It introduces you to the disciplines of research techniques, data analysis as well as the design and execution of a research project. The project can take various forms including a traditional dissertation, generating a new enterprise start-up plan, developing a business or marketing campaign, proposing new processes/systems/products/target markets. The aim is to develop your skills and expertise in the essential research tools you will need for both successful postgraduate study and as self-employed entrepreneurs or managers of the future.
This module will introduce you, through an exploration of the MICE (Meetings, Incentives, Conferences and Events) sector of the international events industry, to the skills and knowledge needed to effectively manage events. This module will require you to critically assess the feasibility of a large-scale MICE event project or MICE event facility, such as a convention centre. You will study current contemporary issues and trends within the global events environment, considering project aims, objectives, key stakeholders and the project rationale. There is also a need to critically evaluate the financial viability of business event projects, while considering long-term return on investment and the impact of business events upon local and regional economies of the host destination. The associated operational requirements that may influence key performance indicators, including project layout and design, logistics and human resource requirements must also be examined, particularly when working in international contexts.
Strategic Digital Marketing
Strategic Digital Marketing delivers breadth and depth of understanding of digital marketing and provides you with the digital research skills to work at a management or strategic level. Over the course of the module, you will develop practical skills on how to build a comprehensive digital marketing strategy for a live client brief focusing on the latest consumer trends, channels, and tools from the world of digital marketing.
The new constant is an unstable state of change; winning entrepreneurs and managers will be those who embrace entrepreneurship, digitalisation and the creation of innovative products and/or services for their organisation. You will investigate the dynamics of entrepreneurship and innovation, to develop skills that will motivate you to devise improved and novel business strategies.
Strategic Human Resource and People Development
In this module you will acquire operational as well as strategic knowledge to effectively manage human resources and manage people within an organisation. The module explores and examines human resource management within a disruptive environment focusing on decision making and current workforce challenges at a strategic level. Key areas of resourcing, talent management and employee relations will be studied in depth to promote a learning culture that prioritises the effective management of people in the workplace.
Risk, Disruption and Future-proof Management
Tourism, aviation and hospitality providers are operating in an increasingly complex and turbulent environment. The pace of change is accelerating. Traditional response strategies to trends, risks and disruptors have often proven ineffective and stifled innovation and long-term success. Accordingly, new mindsets and agile strategies are needed to navigate this disruptive environment. Adopting a multi-disciplinary and cross-geographical approach, you will track the key mega-trends, drivers, risks and disruptions shaping our sectors; scrutinise and evaluate the range of responses by providers; and develop more innovative approaches to future-proof providers operating within this disruptive environment.
Performance Data Analysis
The focus of this module is to develop skills in the interpretation and analysis of financial and management data to positively influence business performance. You will develop capabilities and knowledge to contribute to the strategic direction of hospitality, tourism and aviation. It will provide you with the skills to master the ability to display and articulate data in appropriate ways to provide meaning to stakeholders.
Placement (Optional - MSc only)
Postgraduate Work Placement
The Postgraduate Work Placement module provides you with the opportunities to further develop practical skills, relate theory to practice and to gain a sound base of experience. In addition, the module seeks to develop 'life skills' to assist you in progressing towards a career in management. The placement period offers you the opportunity to experience work in the hospitality industry and to gain academic credit for your learning. It is important therefore that you are given the opportunity to work in an organisation which is both appropriate to your needs and has a professional approach towards training and development. Your needs and any previous experience are taken into consideration, when introducing you to a suitable employer. The staff in the Hired employability suite will draw on their extensive experience to ensure that the objectives are met as fully as possible.
The modules listed above for this course are regularly reviewed to ensure they are up to date and informed by industry as well as the latest teaching methods. On occasion, we may need to make unexpected changes to modules – if this occurs, we will contact all offer holders as soon as possible.
MSc Aviation Management – A grade classification of 2:2 is required, or international equivalent
PGDip Aviation Management – A grade classification of third-class is required, or international equivalent
There are no subject pre-requisites for this programme
We also consider applicants who are currently employed and wish to apply to University College Birmingham.
To apply, you must have 5 years of relevant managerial work experience, demonstrating in-depth knowledge of the sector for the subject matter you are interested in pursuing.
A reference detailing your roles and responsibilities from your line manager and a meeting with the programme team will usually be scheduled prior to a place being offered.
If you have any questions, please complete our enquiry form:
Teaching
Lectures, guest speakers, seminars, creative dialogues, industry events and e-learning activities will facilitate your advanced learning and skill development. There is also a range of action-learning opportunities through scenario planning, simulations and industry live projects.
You will be assessed through consultancy projects, case study analysis, professional presentations, business reports, essays, discussions and debates and an individual research project (for those undertaking the MSc). All assessments are individually marked.
Our teaching and assessment is underpinned by our Teaching, Learning and Assessment Strategy 2021-2024.
UK students
If you are a UK student or an EU student with settled or pre-settled status enrolling on a MA/MSc course at University College Birmingham, your fee for this academic year will be £8,750. The fee for the PGDip course is £6,350.

View postgraduate fees
International students
If you are an international student enrolling on one of our postgraduate programmes (e.g. MSc, MA) in 2023/24, your fee for this academic year will be £14,500 per year. The course fee for academic year 2024/2025 is £15,000 per year.
Unibuddy Community - meet other students on your course
Starting university is an exciting time, but we understand that it can sometimes feel a little daunting. To support you, you will be invited to join our Unibuddy Community, where you can meet other students who have applied for the same course at University College Birmingham, before you start studying here.
As soon as you have been made an offer, you will be sent an invitation email to complete your registration and join the Unibuddy Community. For more information, check out our Unibuddy Community page.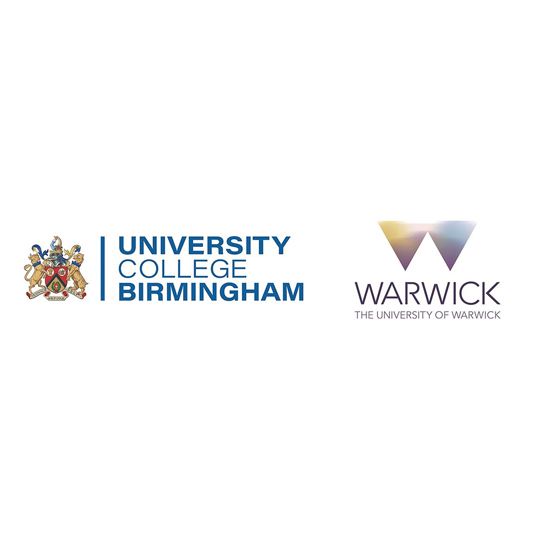 This course is accredited by the University of Warwick.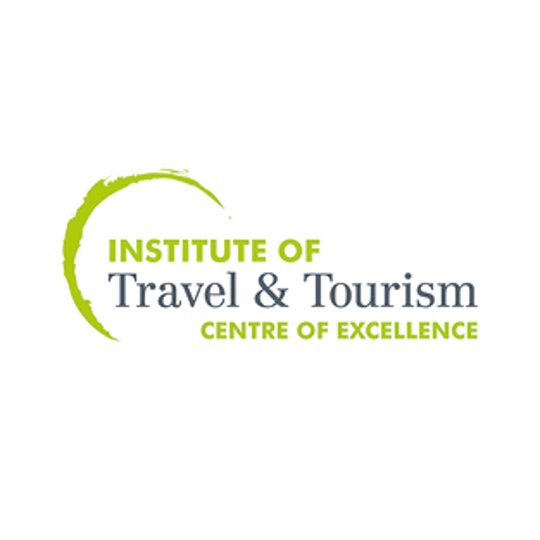 University College Birmingham is a recognised Institute of Travel and Tourism Centre of Excellence.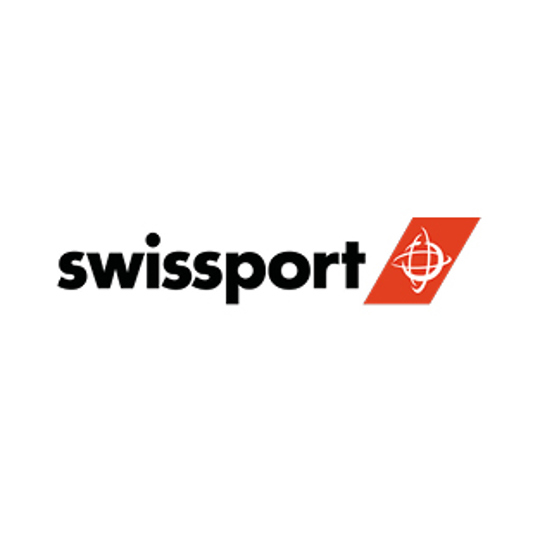 This course has been developed with extensive input from industry experts, including Swissport.
Accreditations, endorsements and partnerships
University College Birmingham works with a wide range of organisations to ensure you receive the best possible training and qualifications recognised by industry.
of graduate employers say relevant experience is essential to getting a job with them
Work placements
Work placements are vital for gaining real-life experience and for building your confidence and skills before you finish your course – and they may even lead to a job when you graduate. Our Hired team can help find the ideal placement for you.
Our Aviation Management master's course offers you the option of a six-month placement on successful completion of the taught part of the course. You are required to secure your own placement with the support of our experienced Hired team.
Note: Students on the PGDip course, or those planning to top-up from a PGDip to a master's degree, will not be eligible for a placement during the course.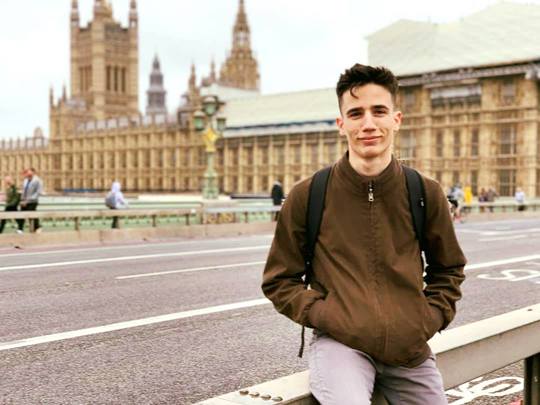 My ambition for the future is to lead a team working on plane turnaround at a busy airport. This course gives me insight into a wide variety of jobs within aviation and management. It prepares me and gives me an opportunity to stand out when searching for a job.
Career opportunities
The example roles and salaries below are intended as a guide only.
Airport operations manager
Average Salary: £35,461
Passenger transport manager
Average Salary: £30,000
Business development manager (Postgraduate)
Average Salary: £37,500
Marketing executive (postgraduate)
Average Salary: £37,500
Transport planner
Average Salary: £32,500
Management consultant
Average Salary: £50,000
Hired
We are here to support your career goals every step of the way.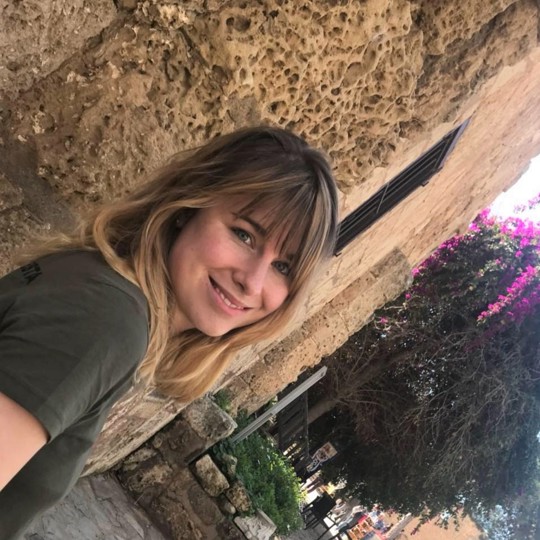 Lucie's Story
Lucie's dissertation project didn't just help her earn her master's degree – it led directly to a job in the aviation industry.