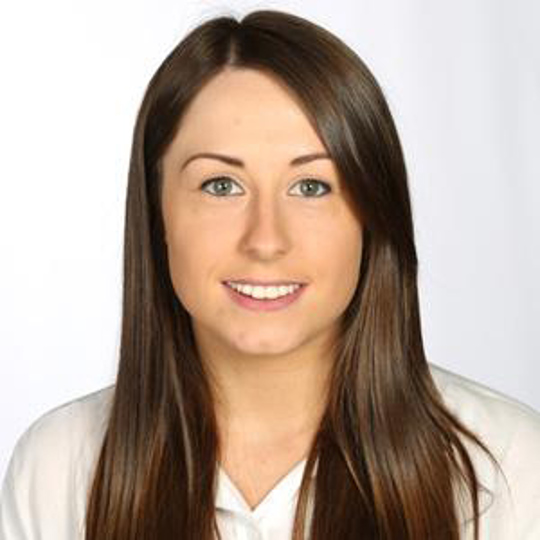 Sophie's Profile
Academic qualifications
PGCERT Learning and Teaching, BA (Hons) Events Management, PGCERT Global Meetings and Events Management, MSc Global Meetings and Events Management (in progress)
My journey at University College Birmingham started as an Events Management student. In the years prior to and during my study, I spent six years at a large scale specialist events and conference centre, during which time I spent several years in a supervisory operational position. I also gained experience of marketing and sponsorship management, independent events planning and management, and I worked within front of house roles at the Hilton Worldwide.
After attaining a First Class BA (Hons) Events Management degree and with a desire to teach, I secured my first educational role as an academic support worker at University College Birmingham. As part of this role I designed and implemented support strategies for students with additional needs, delivered academic skills tutorials and led on the marketing/management of the Academic Skills Centre for further education.
During this time, I undertook a wealth of professional development activity, gained experience of teaching in higher education, obtained a Postgraduate Certificate in Learning and Teaching in Vocational Subjects (with Distinction) and applied for HEA fellowship.
Since becoming a lecturer, I have continued to further my subject knowledge by obtaining a PGCERT in Global Meetings and Events Management (2019), with a view of completing the MSc, alongside my teaching commitments. I have also become a member of the IOH. My responsibilities as a lecturer include teaching and leading on a range of events, hospitality, tourism and research modules. Further this, I am the year manager for the Level 5 Hospitality and Tourism Management programme, a placement mentor, moderator, and dissertation/research project supervisor.
I am module leader for the following modules:
International Research Project
Hospitality Investigations
Events Business Environment
The Hospitality and Tourism Customer Experience
Events Industry in Context 
The Business Innovation Project
I also teach on:
Hospitality Operations Management
Research interests and scholarly activity
My research interests include:
Cultural festivals and special events
Festivals and events tourism
Effective and engaging teaching, learning and assessment strategies
Methodological approaches to social science research (within the fields of events, tourism and hospitality)
I am a Fellow of the Higher Education Academy and member of the Institute of Hospitality.
I continue to maintain and develop my network of industry contacts and partake in activities for industry updating, as well as conducting research in relation to my subject areas.