Why should I choose this course?
PRACTICAL APPLICATION – Work with real clients in our state-of-the-art clinic, featuring the latest equipment from cryotherapy machines to high intensity focused ultrasound (HIFU)
RESIDENTIAL VISIT – Learn first hand about the industry, for example on a visit to the Mesoestetic production facility in Barcelona
ENRICHMENT – Engage with industry professionals at events such as ACE Conference and Professional Beauty North, as well as meeting a variety of expert guest speakers
Our facilities
Our Aesthetic Practitioner course lets you get hands-on with real paying clients working in our Aspire Aesthetics clinic on campus, enabling you to put your training into practice using the latest technology and equipment.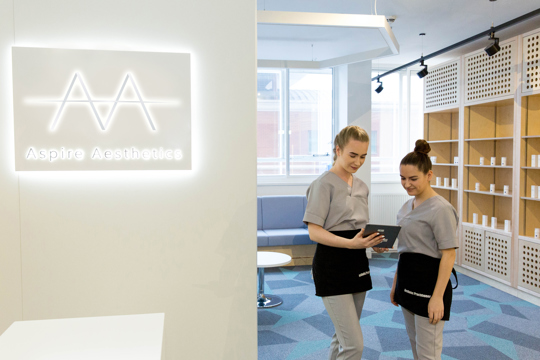 Aspire Aesthetics offers a clinical environment using the latest UV and ultrasonic sterilisation technology
We have three clinically-controlled laser rooms and three consultation rooms where comprehensive client management software is used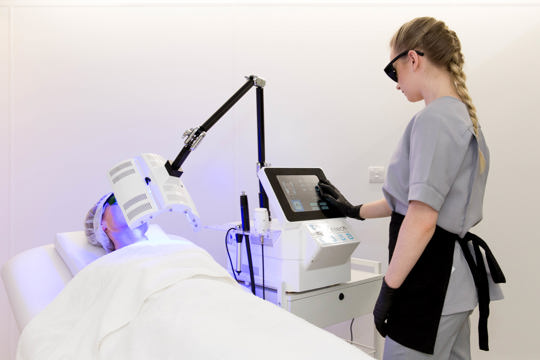 Our clinic features cutting-edge technology including Motus AY and Lumina lasers, Observ 520 and a range of multi-platform, non-surgical and non-invasive face and body equipment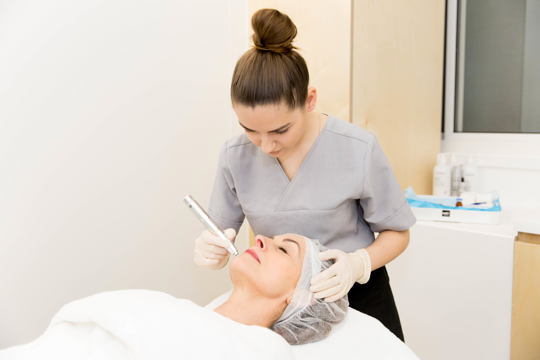 We use a variety of cosmeceutical product ranges and treatments from leading brands such as Mesoestetic
Aspire Aesthetics
Take a look around Aspire Aesthetics, our professional clinic that offers a wide variety of non-medical treatments for the face and body.
The aesthetics industry is rapidly growing yet the reasons people choose to participate in aesthetic treatments is often misunderstood. This module aims to explore both sociological and psychological factors that may influence a client's decision to engage in such treatments. What is the ideal image? Does it, or should it even exist? Is it important and who are the drivers of this global industry? This module will ensure graduates/aesthetic practitioners develop a more holistic, well-rounded approach to treating clients.
This module will facilitate the development of aesthetic studies applied in the aesthetic clinic using research grade analysis on the face and body to provide a vehicle for critical analysis of data
This module will research current invasive and non-invasive regenerative treatments, available in the aesthetic industry. The efficacy and impact on internal and external body structures will be reviewed.
You will have the opportunity to engage in an independent research project of your choice. You will have support with preparing your proposal and understanding the competent characteristics of good research. An appointed tutor will help guide you through this important and rewarding process.
The modules listed above for this course are regularly reviewed to ensure they are up to date and informed by industry as well as the latest teaching methods. On occasion, we may need to make unexpected changes to modules – if this occurs, we will contact all offer holders as soon as possible.
A relevant HND or a foundation degree with 240 credits.
If you are unsure if your previous qualification is suitable, please contact us before completing an application. You can call us on 0121 604 1040 or complete our enquiry form here.
Students will also be considered if applying with significant industry experience. We will explore with you whether your experience permits exemptions of previous modules based on your experiential learning. If you are interested in securing a place via this route, please contact our Admissions team upon submission of your application as you will be required to attend a meeting with the teaching teams to provide evidence of your industry knowledge.
EU/international students
European and International qualifications studied in a relevant subject matter will also be considered. Applicants will need to have achieved 120 ECTS or equivalent (European Credit Transfer).
If you are unsure if your previous qualification is suitable, please contact us before completing an application. You can call us on 0121 604 1040 or complete our online enquiry form:
Note: Indicative information only – actual timetables and assessment regimes will be issued at your induction. 
Teaching 
Example of a typical teaching week (up to 16 contact hours): 
Large group teaching

– 4-6 hours

 

Smaller group teaching

– 2-3 hours

 

Hands-on learning in the clinic

– 4-6 hours

 

Tutorials

– 2-3 hours

 
You will also need to commit around 20 hours per week for individual study time. 
Assessment
Estimated breakdown of assessment for this top-up degree course:
Coursework – 50%
Practical assessment – 50%
Our teaching and assessment is underpinned by our Teaching, Learning and Assessment Strategy 2021-2024.
This course requires a uniform and kit costing approximately £290, depending on the items you purchase. (Prices are subject to change each year – exact costs and information on how to order required items will be provided to you prior to enrolment.)
UK students
If you are a UK student enrolling on a standard length Foundation Degree or a BA/BSc at University College Birmingham, your fee for this academic year will be £9,250. A half-year tuition fee is £4,625. There will be no change to this tuition fee for the forthcoming two academic years (2022/23 and 2023/24).

View undergraduate fees
International students
If you are an international student enrolling on a full-time foundation degree or a BA/BSc in 2023/24, your fee for this academic year will be £13,500 per year.
If you complete a placement year, there will be an administration fee of £500 for a full year, or £250 for a half-year placement.
As a new student studying this course full-time, you will receive £300 per year through our Kick-Start Scheme (UK students only, eligibility criteria applies). This scheme will support your studies and future career by contributing to course-related materials, uniform or selected items on campus. You may also qualify for an additional £500 per year.
Find out more about the Kick-Start Scheme here.
UCBconnect - meet other students on your course
Starting university is an exciting time, but we understand that it can sometimes feel a little daunting. To support you, we have created a platform called UCBconnect, where you can meet other students who have applied for the same course at University College Birmingham, before you start studying here.
As soon as you have been made an offer, you will be sent an invitation via text and email to complete your user registration and join UCBconnect. For more information, please visit ucb.ac.uk/ucbconnect.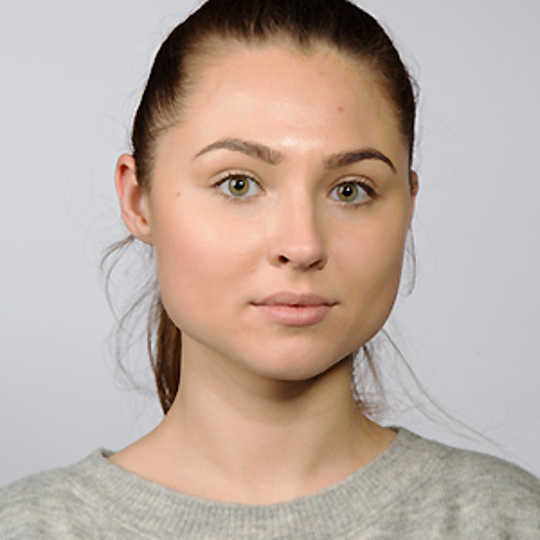 I chose University College Birmingham because of its location, it offered the course which I really wanted to study, and because of its good reputation. I really enjoy the practical sessions, as well as the theory, and the balance between the two is very good.
Career opportunities
The example roles and salaries below are intended as a guide only.
Business development manager
Average Salary: £42,500
Skincare consultant
Average Salary: £15,000
Aesthetic practitioner (laser and skin practitioner)
£23,000 - £26,000
Area sales manager
Average Salary: £34,136
Aesthetic clinic manager
£30,000 - £40,000
Aesthetic practitioner
£23,000 - £26,000
Want to take your studies to the next level? Completing the BA (Hons) degree will enable you to move onto our postgraduate courses such as Enterprise Management MSc/PGDip.
Hired
We are here to support your career goals every step of the way.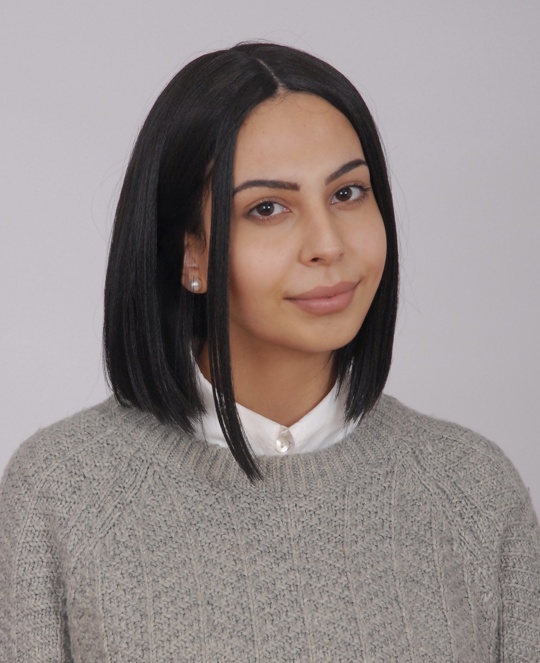 Maria's Story
Maria was one of the very first students on this pioneering degree course, launched to answer demand for results-driven, non-medical treatments.