Why choose this degree course?
RESIDENTIAL VISIT – Travel overseas for a residential trip to a European destination as part of your top-up course
INDUSTRY APPROVED – Complete our CMI-accredited events management top-up and you will be eligible for an Award in Leadership, with CMI membership and access to learning resources throughout your course
DIVERSE SKILLS AND KNOWLEDGE – Study a wide range of topics including events planning, marketing and risk management
SPECIALISE YOUR STUDIES – Tailor your learning with a variety of optional modules including financial strategy, adventure events and 'dark' tourism
Our facilities
Our learning spaces at University College Birmingham ensure you have the right environments to build your knowledge, from lecture theatres to interactive group working spaces and extensive library resources.
If you want to set up your own business, visit our Enterprise Hive for a wide range of start-up support, including incubation space, tailored mentoring from industry experts and networking opportunities
Students on our finance-related modules have the chance to learn in our Financial Trading Suite on campus, featuring 21 workstations, large wall screens and a scrolling ticker providing real-time global market information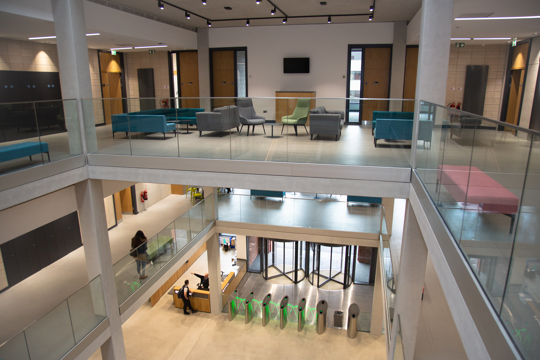 Our new £44 million Moss House campus includes an exhibition space to showcase your work to assessors and prospective employers, as well as our Enterprise Hive service which helps budding entrepreneurs with start-ups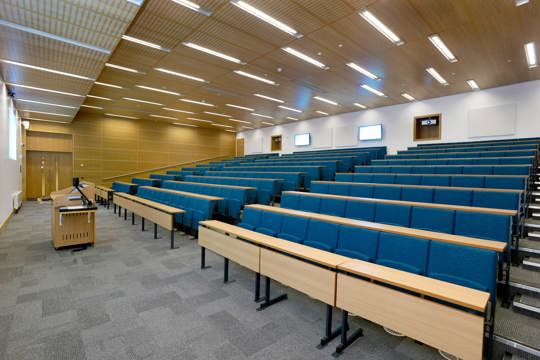 Our campus buildings feature lecture theatres equipped with the latest technology, as well as comfortable tutorial and seminar rooms and private meeting rooms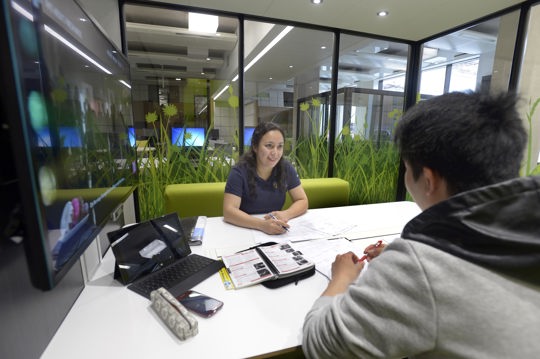 Located in our McIntyre House campus, ThinkSpace features glazed study pods to discuss group projects and glass wipe boards to mind-map your ideas
Course breakdown
Festival and Event Tourism
You will study the policy and planning issues surrounding festivals management, events tourism and destination management. You will understand the importance of links between heritage, culture, the arts and festivals, and you will look at promoting and enhancing destinations as part of a regional tourism strategy.
The focus on mega events reflects the current events industry, where events of this scale have become a driving force for change. You will explore the macro environment and analyse key internal and external factors which contribute to staging. You will also consider political, social, cultural, economic and environmental impacts, as well as the challenges of staging international events.
You will have the opportunity to explore, analyse and assess the creative processes which contribute to the production of events and innovative event management. You will learn how to pitch a creative and effective bid to win a contract by using a range of communication tools to develop new concepts and techniques.
International Research Project
You will conduct primary research within the hospitality, tourism and events industry, taking in the wider issues within an international environment. You will learn transferable skills by planning your research methodology, implementation, findings and analysis, as well as reflecting on the success of your research project overall.
You will critique and adopt crisis management techniques and consider their role in events management strategy based on a variety of scenarios. This will enable you to compile your own crisis strategy and explore crisis prevention and approaches to recovery.
An opportunity to consolidate your financial planning knowledge, you will learn how to synthesise and evaluate business performance and strategy. You will develop an in-depth knowledge of financial concepts and how companies portray themselves through their annual reports.
Global Marketing Solutions
This module aims to promote an understanding of the complexity and issues an organisation faces when attempting to enter overseas markets. Organisations increasingly operate in diverse and less understood market environments and emphasis will be placed on identifying the challenges presented by breaking into new markets. The module aims to highlight the practicalities of marketing products and services in new international markets and developing the skills required for exploiting new overseas market opportunities.
Managing Adventure Events
This module addresses the multi-faceted aspects of events within the adventure tourism industry. It focuses on the preparation, research and analysis of a variety of adventure-related events. You will enhance your individual, group and generic professional skills and gain an in-depth understanding of events and adventure development and the various theories that help in understanding the development process in tourism. You will also develop your knowledge and understanding of the key issues associated with international tourism development and globalisation. The module will provide a critical appreciation of the nature of public policy and planning in relation to tourism development. In addition, you will evaluate the role and relevance of the various event organisations involved in the development of the adventure tourism destination.
Dark and Thanatourism Management
Dark tourism (also known as 'Thanatourism') – the act of travelling to sites of death, disaster or the seemingly macabre – has received increasing academic and media attention over the past decade. The purpose of this module is to allow you to study a niche yet important component of the tourist attraction and exhibition sector. The module content will draw upon current thinking and research, and will incorporate up-to-date industry trends and examples linking into history, society, politics, ethics and futures.
Personal Effectiveness and Behavioural Skills
You will identify ways to improve your professional and personal potential by making positive changes and managing yourself. You will benefit from developing your soft skills and self-awareness, which will help you achieve success when managing people.
The modules listed above for this course are regularly reviewed to ensure they are up to date and informed by industry as well as the latest teaching methods. On occasion, we may need to make unexpected changes to modules – if this occurs, we will contact all offer holders as soon as possible.
Academic: A relevant HND or a foundation degree in the areas of Events or Events Management, with 240 credits.
If you are unsure if your previous qualification is suitable, please contact us before completing an application. You can call us on 0121 604 1040 or email direct@ucb.ac.uk
EU/international students
Academic: European and International qualifications studied in a relevant subject matter will also be considered. Applicants will need to have achieved 120 ECTS or equivalent (European Credit Transfer).
If you are unsure if your previous qualification is suitable, please contact us before completing an application. You can call us on 0121 604 1040 or send an email:
International: international@ucb.ac.uk
Note: Indicative information only – actual timetables and assessment regimes will be issued at your induction.
Teaching – full-time route
Example of a typical teaching week (up to 14 contact hours):
Large group teaching – 6 hours
Smaller group teaching – 3 hours
Tutorials – 3 hours
Subject advice sessions – 2 hours
Field trips and visits
You will also need to commit around 20 hours per week for individual study time.
Teaching – part-time route
The part-time timetable is made up of one module per semester with three semesters in total. The research module is started in semester one and completed in semester three.
Example of a typical teaching week (one day per week):
Smaller group teaching – 3 hours
Tutorials – 1 hour
You will also need to commit around 10 hours per week for individual study time, though some weeks may require you to extend beyond this, particularly when you are engaged in completing assessments.
Assessment
Estimated breakdown of assessment for this top-up course:
Coursework – 70%
Practical assessment – 5%
Written examination – 25%
Our teaching and assessment is underpinned by our Teaching, Learning and Assessment Strategy 2015-2020.
Additional qualifications and training
This course is accredited by the CMI, meaning you will be eligible for a CMI Award in Leadership and Management when you graduate
As a new student studying this degree full-time, you will receive £300 per year via our Kick-Start Scheme (eligibility criteria applies). This scheme will support your studies and future career by contributing to course-related materials, uniform or selected items on campus. You might even qualify for an additional £500 per year.
UK/EU students
If you are a UK/EU student enrolling on a full-time foundation degree or a BA/BSc in 2020/21, your fee for this academic year will be £9,250 per each full year. A half year tuition fee is £4,625. UK/EU students do not pay tuition fees for any placement periods.
International students
If you are an international student enrolling on a a full-time foundation degree or a BA/BSc in 2020/21, your fee for this academic year will be £11,500 per year.
If you complete a placement year, your tuition fee would be £500 for a full year (£250 for half year placement).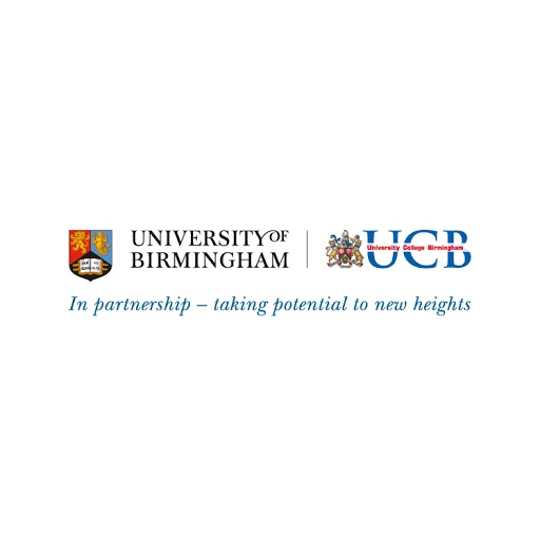 This course is accredited by the University of Birmingham.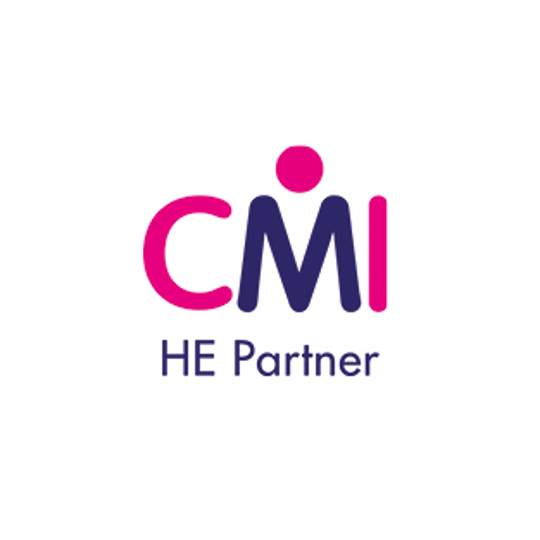 This course is dual-accredited by the Chartered Management Institute.

This course is accredited by the Institute of Hospitality.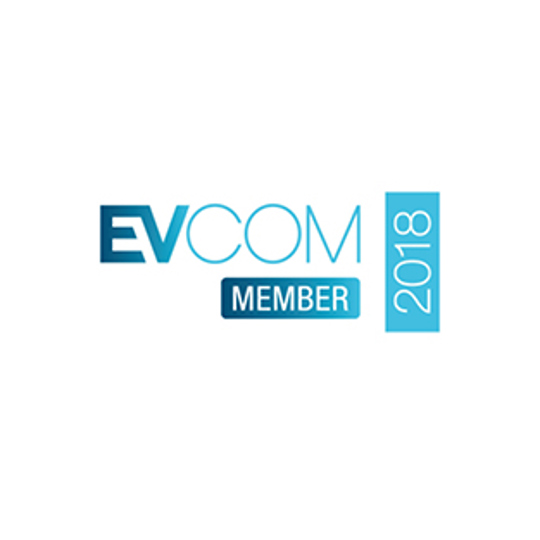 University College Birmingham is a member of events industry associations including EVCOM.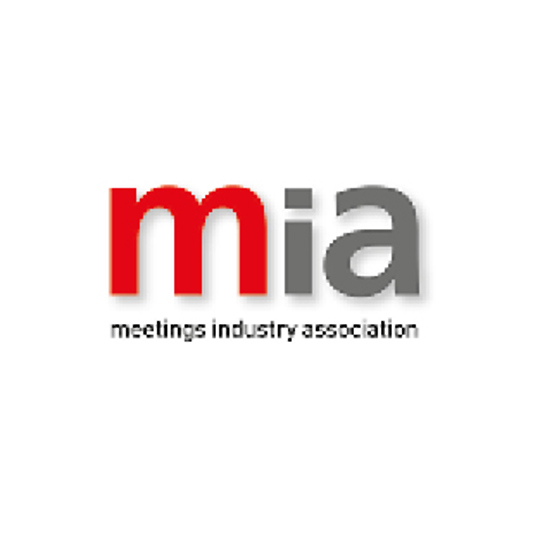 University College Birmingham is a member of events industry associations including MIA.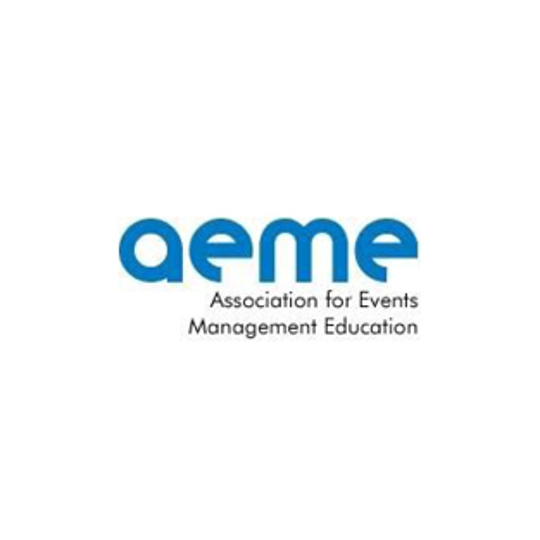 University College Birmingham is a member of events industry associations including AEME.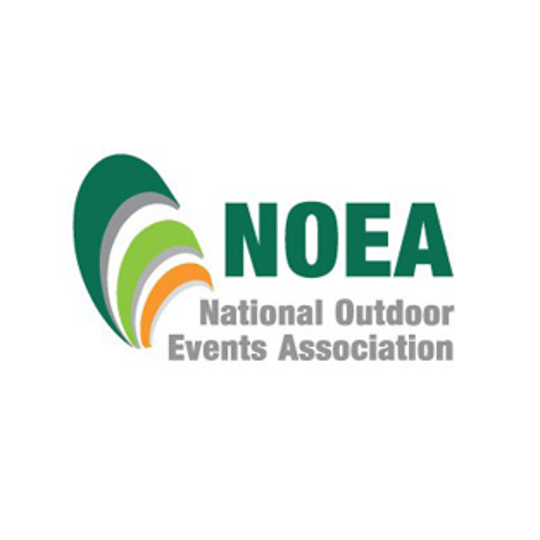 University College Birmingham is a member of events industry associations including NOEA.
Accreditations, endorsements and partnerships
University College Birmingham works with a wide range of organisations to ensure you receive the best possible training and qualifications recognised by industry.
of graduate employers say relevant experience is essential to getting a job with them
Work placements
Work placements are vital for gaining real-life experience and for building your confidence and skills before you finish your course – and they may even lead to a job when you graduate. Our hired@UCB team can help find the ideal placement for you.
We encourage students on our BA Events Management top-up course to gain work experience throughout your studies.
Work alongside experts in your sector
A snapshot of some of the employers we have worked with:
Maxin Prague
Brussels Marriott Grand Place
The Peninsula Hong Kong
Nivea (Hamburg)
Accenture (Amsterdam)
Nike (France)
BI Worldwide
Hilton Metropole
Intu Properties
Air BnB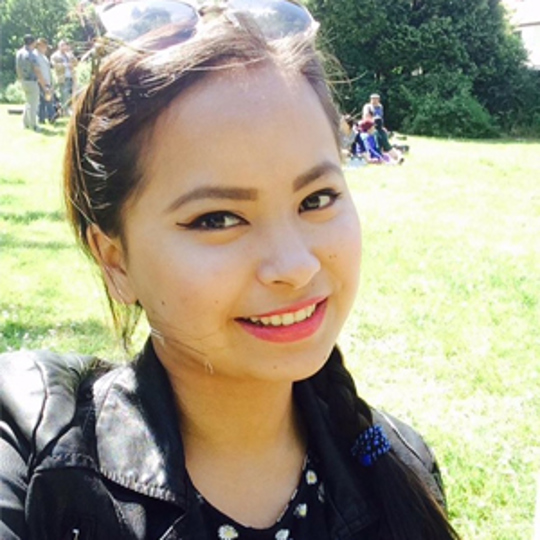 The most valuable part of the course has been, for one, receiving that kind of support to help me get the best out of my studies. On top of that, the trips and visits throughout the course, talks from renowned industry figures and real-life focused assignments have all been amazing.
Career opportunities
Events/festival manager
Average Salary: £33,000
Conference centre manager
Average Salary: £30,000
Marketing executive
Average Salary: £26,500
Digital marketer
Average Salary: £30,000
Project manager (graduate)
Average Salary: £39,197
Tour manager
Average Salary: £27,500
hired@UCB
We are here to support your career goals every step of the way.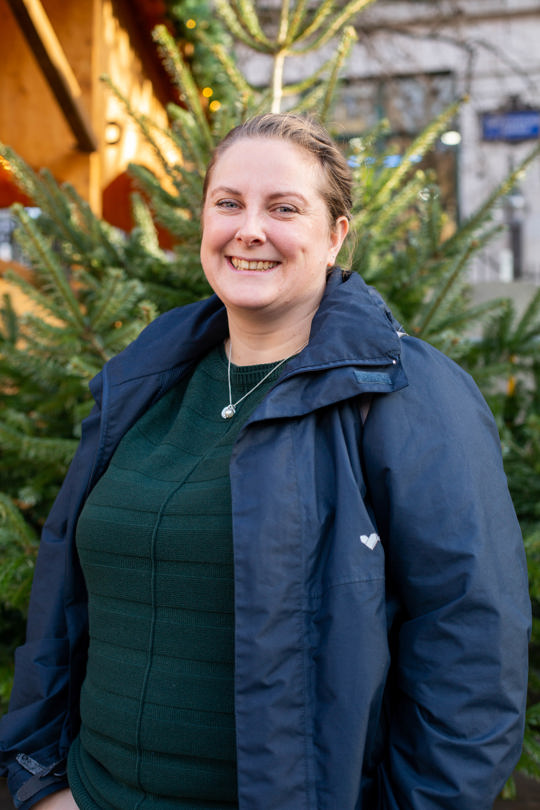 Emma's Story
As a Birmingham City Council Events Officer, Emma has worked on many iconic events including the famous Frankfurt Christmas Market.