Why should I choose this course?
RESIDENTIAL VISIT – Study the role of events in tourism development on a visit to a global destination, with essential fees covered by the University – past trips have included Milan, New York, Copenhagen, Athens and Vienna
ENRICHMENT – Hear from guest speakers and visit a wide array of major events and venues including ICC Birmingham, Telford International Conference Centre and International Confex in London
PRACTICAL APPLICATION – Work on live current case studies and develop further skills using Cvent event management software, with additional certification to boost your CV
AWARD-WINNING UNIVERSITY – Study at the highest-ranking university in the region according to student choice (Whatuni Student Choice Awards 2023)
Our facilities
Our learning spaces at University College Birmingham ensure you have the right environments to build your knowledge, from lecture theatres to interactive group working spaces and extensive library resources. You will also have use of our Digital Creative Studio, where you can get hands-on experience creating podcasts, promotional videos and livestream content for social media.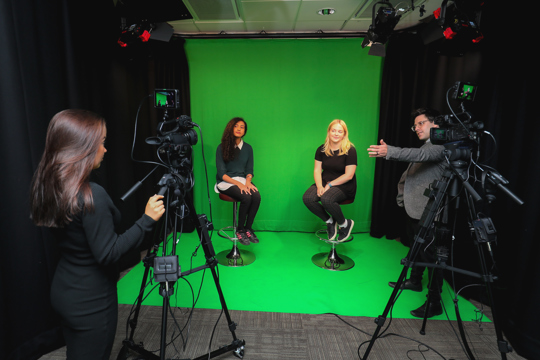 Based in Camden House, our Digital Creative Studio features state-of-the-art video and audio production facilities, including a video production studio with 4K cameras and green screen technology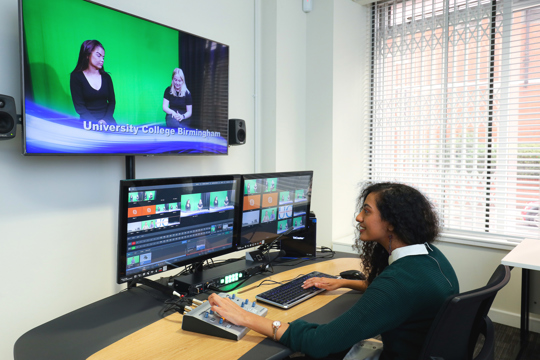 Our Digital Creative Studio also houses a dedicated teaching lab complete with high-spec computers and industry-standard media technology, including Adobe Creative Cloud software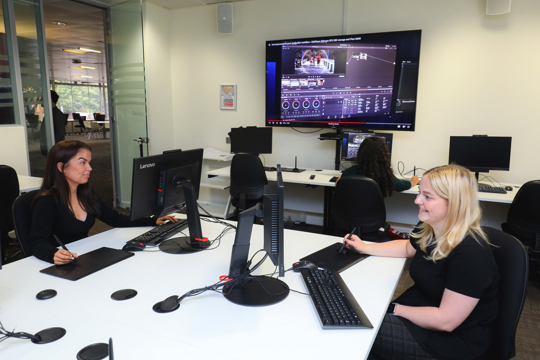 The Digital Creative Studio hosts audio podcasting, vision mixing and editing facilities, as well as a creative media and design lab with graphics tablets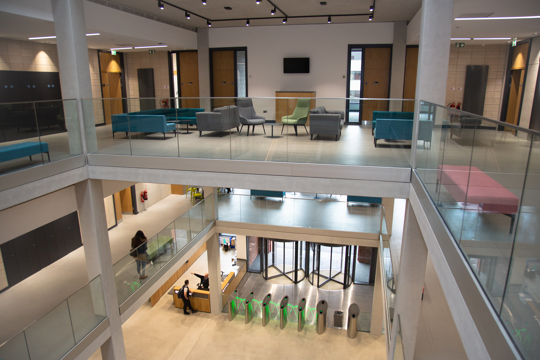 Our £44 million Moss House campus includes an exhibition space to showcase your work to assessors and prospective employers, as well as our Enterprise Hive service which helps budding entrepreneurs with start-ups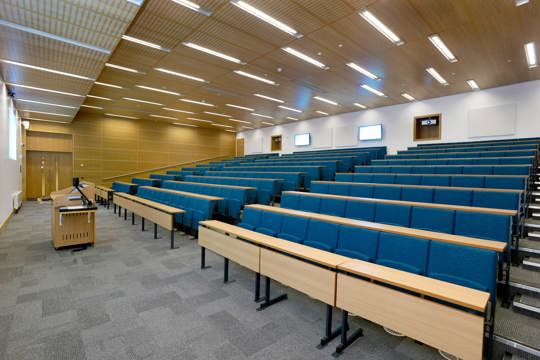 Our campus buildings feature lecture theatres equipped with the latest technology, as well as comfortable tutorial and seminar rooms and private meeting rooms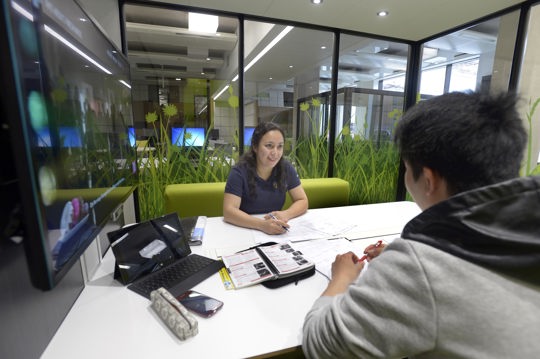 Located in our McIntyre House campus, ThinkSpace features glazed study pods to discuss group projects and glass wipe boards to mind-map your ideas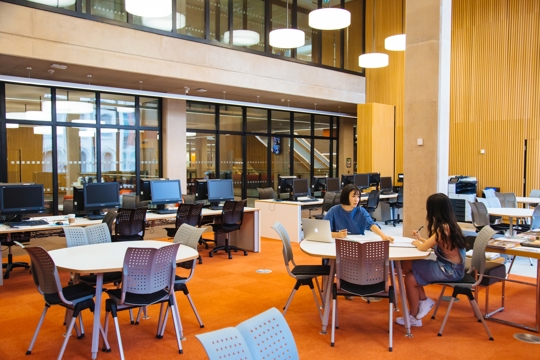 Students on our postgraduate courses have exclusive access to our dedicated postgraduate suite in McIntyre House, providing study and meeting spaces, PCs and other facilities.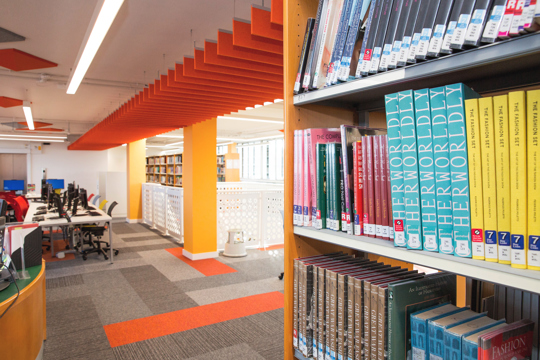 Our library facilities offer more than 50,000 print resources and over 60 million digital resources, with expert support from qualified library professionals and research specialists
Course breakdown
Events in Tourism Development
Events are seen as key drivers of tourism development. Events help initial development and attract investment, aid co-branding and enhanced destination's reputation, encourage business development and improvement, incentive travel/experiential events and lead to the enhanced sustainability of the tourism destination. Students will critically analyse both the positive and negative impacts events can bring to a destination. Throughout the module students will explore issues surrounding event tourism provision using data analysis, strategic thinking, commercial awareness and fieldwork research. This module involves an international residential trip abroad where students carry out their fieldwork research with the opportunity to explore tourism and event issues in an exciting overseas destination. This module helps to build the following employability skills such as high-level analysis, research and enquiry; analytical skills, time management, organisational skills and business acumen, communication and research skills.
The learning philosophy underpinning this module aims to encourage the development of the analytical, evaluative, creative and critical patterns of thought needed to understand, develop, operate and implement successful strategic digital marketing plans, vital for the modern marketing workplace. Thus enabling the student to develop both the practical and theoretical skills to work within a dynamic digital marketing environment.It will enable the student to take a strategic approach to digital marketing planning, integrating digital strategy, models, frameworks, the use of events to launch brands and reactivation campaign s, PR and techniques throughout to achieve competitive advantage. It recognises the significance of situation analysis and introduces the student to both traditional evaluative techniques and new digital platforms for assessing both the macro and micro environments that enables effective decision making. The module will also outline the importance of all stages within the digital marketing planning process, from the digital audit, through to strategic decision making, to implementation of plans. Finally, students will learn how to manage resources and employ monitoring and measurement techniques that enable the achievement of strategic marketing objectives.Through studying this Level 7 module, students will develop and enhance their employability skills including high level analysis, research and enquiry; ability to problem-solve; digital marketing software proficiency; business acumen; project management skills; financial analysis; and communication skills.
International Events Management
You will critically assess the feasibility of large-scale event projects and facilities. By examining contemporary issues and trends, you will understand the impact of international events on local and regional economies. You will evaluate the financial viability of event projects, the international workforce, return on investment and critically analyse operational requirements that may influence key performance indicators.
Sustainability and Ethics in Events
Students will develop a deep understanding of sustainability and ethics in event organisations and understand the challenges facing the global events industry. You will examine the principles of ethical and responsible behaviour of global event operations in meeting their environmental, social and economic obligations and how they work towards making events more efficient and effective. This module seeks to increase employability skills by developing high-level analysis, research and enquiry; developing problem solving, self-reliance and confidence, business acumen, and research skills.
Postgraduate Conference Research Project
The Postgraduate Conference Research Project allows students to engage in creative enquiry as they demonstrate ability to develop an in-depth investigation into an area of their own interest within the area of Hospitality, Tourism or Events management. The Module develops business relevant knowledge and advantageous competencies such as report writing, visual communication and presentation skills.
Postgraduate Employability Project
This project is formed while working on your industrial placement. The key will be to develop your independent learning, problem solving, analysis, assimilation and communication skills while on placement. You will be able to demonstrate your knowledge in a particular area of the sector and apply theory models to dissect the real world problem. During your taught programme, you will explore the process of designing and constructing an industry-focused piece of research. The output will be a body of work which will assist in your gaining employment in your chosen sector.
The modules listed above for this course are regularly reviewed to ensure they are up to date and informed by industry as well as the latest teaching methods. On occasion, we may need to make unexpected changes to modules – if this occurs, we will contact all offer holders as soon as possible.
MSc Global Meetings and Events Management – A grade classification of 2:2 is required, or international equivalent.
PGDip Global Meetings and Events Management – A grade classification of third-class is required, or international equivalent.
A relevant UK or International honours degree from a recognised institution.
Candidates should hold at least five years' management experience in a relevant field, along with appropriate educational qualifications to support your learning journey on this Level 7 programme.
If your degree is not related and you do not have relevant managerial work experience, please contact Admissions so that we can discuss your application on an individual basis before you apply.
If you have any questions, please complete our enquiry form:
Teaching
The mainstay of the teaching will be via our online facility and the Canvas learning platform. You will also have access to Cvent along with desktop publishing platforms via Adobe Creative Cloud. Wider graduate advantage skills will be enhanced through the production of research material.
Lectures and fieldwork will provide opportunities for you to explore concepts relevant to your study. You will also be analysing case studies as a way to understand the link between theory and sector practice.
You will be assessed in a variety of ways to encourage you to develop a range of skills. These include essays and reports, investigative fieldwork, case study analysis, presentations and simulation using industry-specific software.
Our teaching and assessment is underpinned by our Teaching, Learning and Assessment Strategy 2021-2024.
Additional qualifications and training
Our course allows you to boost your CV with Cvent certification through use of the e-learning academy, completing a variety of modules covering event management software, supplier network development, onsite registration, mobile app development and online survey development.
UK students
If you are a UK student or an EU student with settled or pre-settled status enrolling on a MA/MSc course at University College Birmingham, your fee for this academic year will be £8,750. The fee for the PGDip course is £6,350.

View postgraduate fees
International students
If you are an international student enrolling on one of our postgraduate programmes (e.g. MSc, MA) in 2023/24, your fee for this academic year will be £14,500 per year. The course fee for academic year 2024/2025 is £15,000 per year.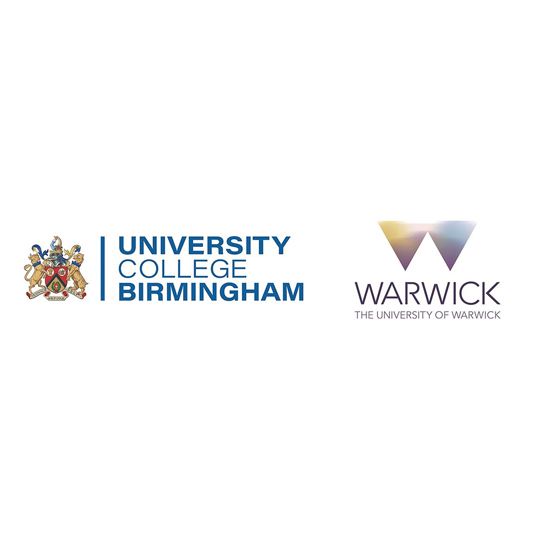 This course is accredited by the University of Warwick.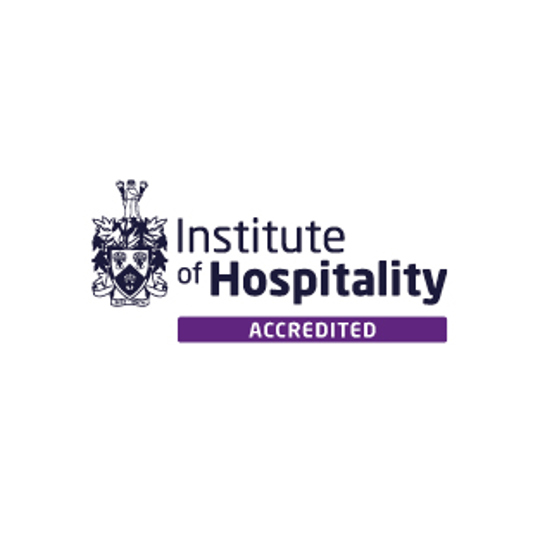 This course is accredited by the Institute of Hospitality.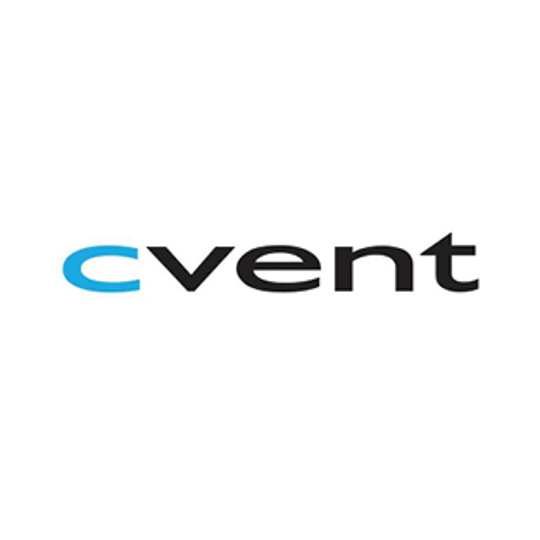 University College Birmingham offers training in Cvent event management software.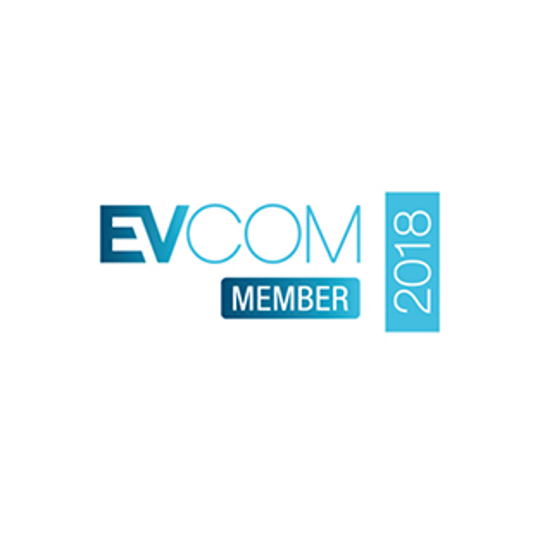 We are a member of a range of industry associations including EVCOM.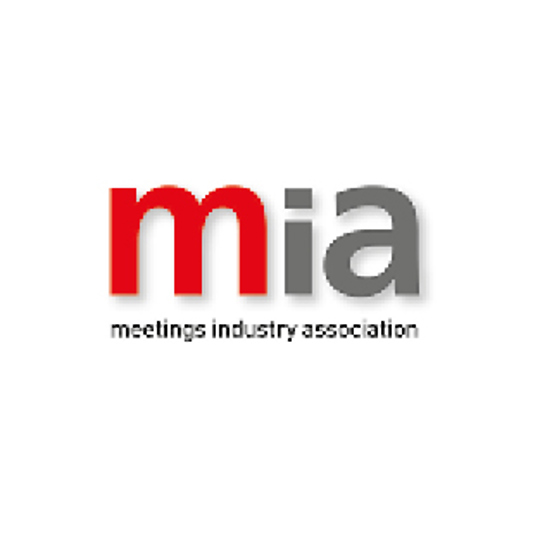 We are a member of a range of industry associations including MIA.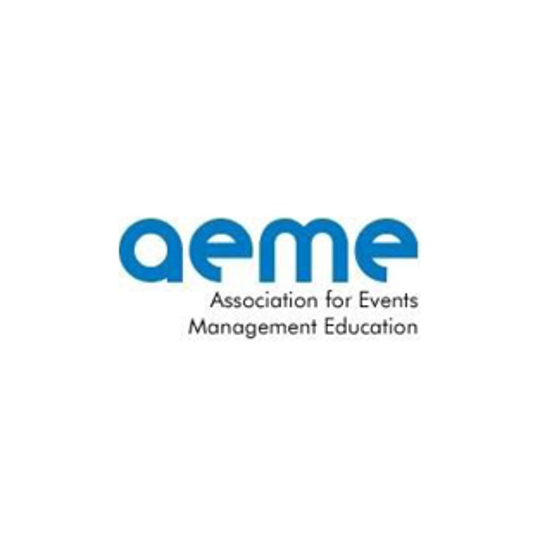 We are a member of a range of industry associations including AEME.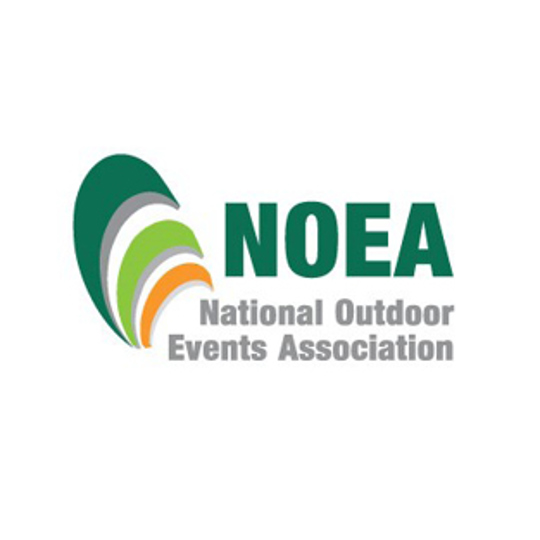 We are a member of a range of industry associations including NOEA.
Accreditations, endorsements and partnerships
University College Birmingham works with a wide range of organisations to ensure you receive the best possible training and qualifications recognised by industry.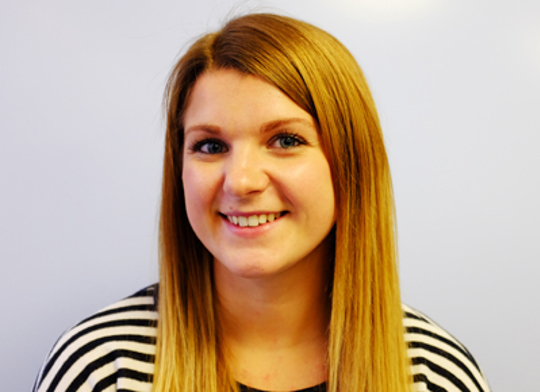 The course focuses on the application of theory and strategy to industry and real-life events. Developing your strategic thinking skills at this higher level is an important skill to have and very valuable when you start working in industry and progressing into managerial roles.
Career opportunities
The example roles and salaries below are intended as a guide only.
Conference centre manager
Average Salary: £36,000
Hotel manager (small hotel or deputy of larger hotel)
£27,500 - £31,000
Event manager
Average Salary: £33,000
Marketing executive (postgraduate)
Average Salary: £37,500
Market researcher
Average Salary: £30,000
Public relations officer
Average Salary: £25,000
Hired
We are here to support your career goals every step of the way.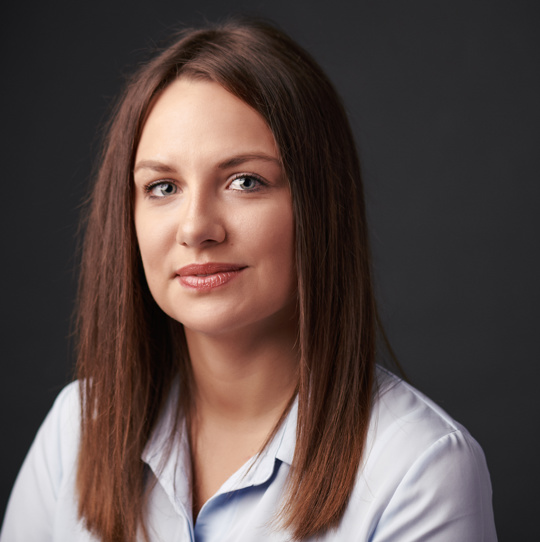 Maja's Story
Having moved from Croatia to study towards her dream events career, entrepreneur Maja is now setting the trend for sustainability in the industry.