Cutting-edge care settings to prepare you for the real world
Our health simulation facilities allow students on our health and social care, nursing and physiotherapy courses to gain vital experience of the range of settings you are likely to encounter in real life.
We have a brand new Health Skills and Simulation Suite at our Moss House campus, featuring a range of excellent facilities including a six-bed hospital ward to help you practise individual skills.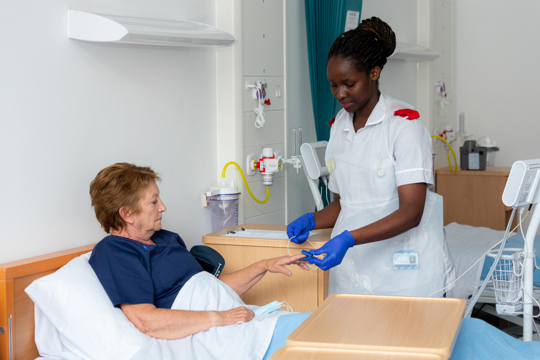 Our health facilities include:
Six-bed hospital ward with simulation manikins and audio/video equipment
Community care environment
Clinical skills teaching room with virtual reality technology
Additional study and teaching areas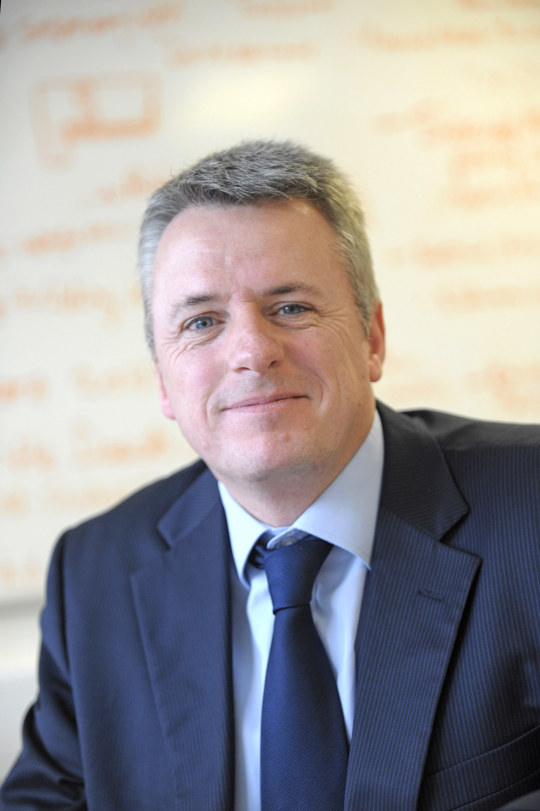 There is a replica hospital ward and nursing simulation suite to enhance and support our wide range of healthcare degree courses, including Adult Nursing, Physiotherapy and Health and Social Care.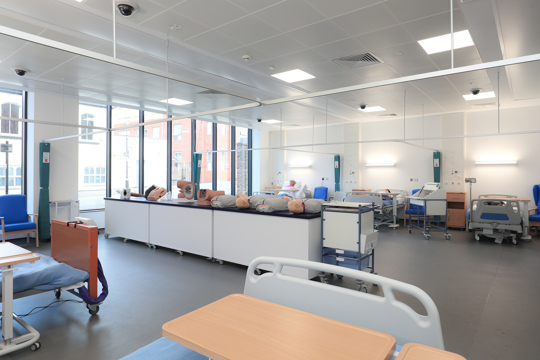 The ward simulates a hospital bay, with six beds complete with equipment you would expect to see on a real ward.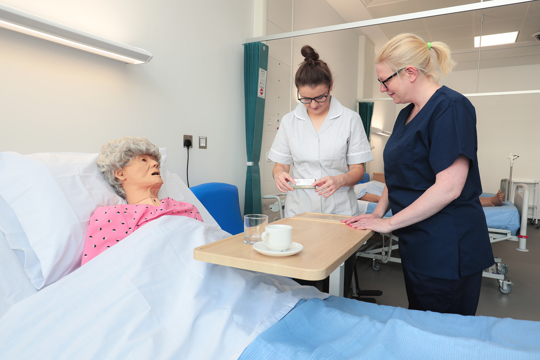 The manikins are designed to support the teaching and the practise of essential clinical skills.

The home room with en suite bathroom is for demonstrating and practising care for patients in their own home or in a care home setting.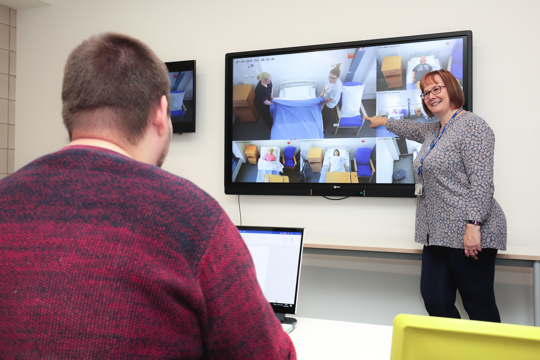 The monitoring suite is used to control the cameras and audio/visual recording equipment to capture skills teaching, simulated learning and assessments being carried out in the ward area.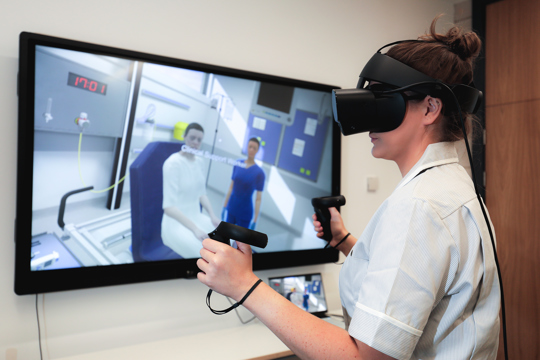 Virtual reality as a form of immersive learning is the exciting opportunity for students to 'virtually' take part in life-like clinical scenarios.