Why choose this college course?
RECOGNISED QUALIFICATION – This Access to Higher Education Diploma will give you a nationally-recognised qualification to help meet the entry requirements for university
BOOST YOUR SKILLS – Gain the necessary study skills and key knowledge for your chosen subject or career, as well as the independent learning skills needed for university study
GREAT LEARNING SUPPORT – Enjoy a positive and supportive learning experience that will develop your skills and confidence to progress onto higher education
MOVE UP TO UNIVERSITY – Continue your learning journey to the next level at University College Birmingham, such as on our business or finance and accounting degrees.
Student Finance England will 'write off' any outstanding Advanced Learner Loan balances you owe for an Access to HE course, once you complete a higher education course. This means you do not have to repay it. (The higher education course must be eligible for student finance.)
Our facilities
Students on our business courses at University College Birmingham enjoy a wealth of practical learning opportunities in our cutting-edge Financial Trading Suite on campus.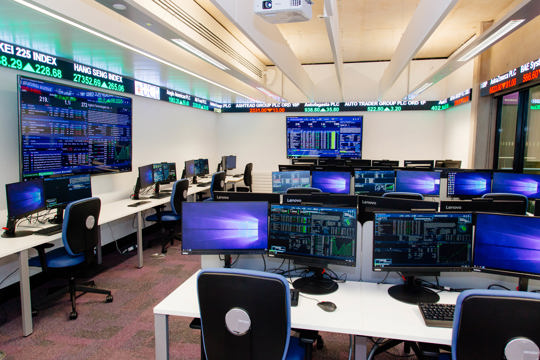 Our new Financial Trading Suite is one of the largest among all UK universities, providing practical training for students on our finance, accounting and business courses

The Financial Trading Suite features 21 workstations, two large wall screens and a scrolling ticker providing real-time global market information

Our Financial Trading Suite is the first university trading suite in the country to be powered by Infront Professional Terminal, offering unique benefits in using and sharing data
Introduction to Business Studies
Business and Organisation Structures
Principles of Business Strategy
Business Studies Research Project
Introduction to Marketing
Principles of Marketing Strategy
Marketing Research Project
Business Finance
Cash Flow Forecasting
Investigating Management
Introduction to Economics
Study Skills
Further Study Skills
Please note: Units/topics of study are subject to change
Entry requirements
Our Access to Higher Education Diploma course has been designed for students who have not had the opportunity to access higher education. 
GCSE English Language and Maths at grade 4 (grade C) or equivalent
If you are unsure if your qualification is equivalent or if you wish to check if you meet the entry requirements for this course, please call 0121 214 2919 or email feadmissions@ucb.ac.uk
Supporting documents required
Applicants will also be required to submit a reference from a previous or current employment role. Please where possible submit this with your application by emailing your reference to feadmissions@ucb.ac.uk
Students who achieve 56 UCAS points or more from this qualification will automatically be guaranteed a place on a degree course at University College Birmingham. Some undergraduate courses require additional entry requirements, so applicants are advised to check entry requirements before applying.
You will be assessed using a variety of methods including coursework assignments, examinations and projects.
Each unit can be assessed by one or more assignments. If you have achieved all of the Learning Outcomes and Assessment Criteria then you will pass the unit. It can then be graded, which allows for each unit to be achieved at Pass, Merit or Distinction.
Access to HE Diplomas are made up of 60 credits. 45 of these are at Level 3 and graded. The remaining 15 credits are not graded and may be at Level 2 or Level 3. You must successfully achieve 60 credits to be awarded a Diploma.
Our teaching and assessment is underpinned by our Teaching, Learning and Assessment Strategy 2021-2024.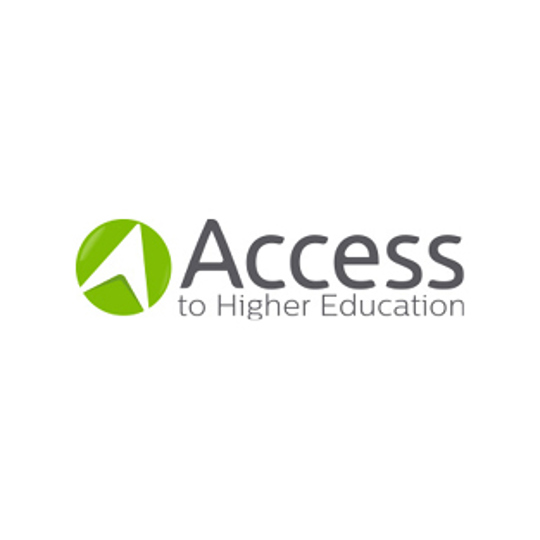 Access to Higher Education.
Accreditations, endorsements and partnerships
University College Birmingham works with a wide range of organisations to ensure you receive the best possible training and qualifications recognised by industry.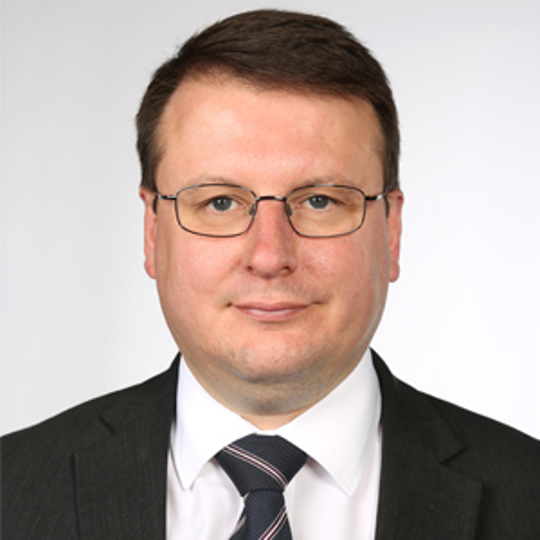 The Access to HE Diploma in Business is a fantastic opportunity to help you achieve the career you've always dreamed of. You will learn all about the world of business, including topics such as marketing, finance and management, as well as conducting research projects to apply your knowledge. This is a hugely rewarding course which will change your life as you gain the skills you need for your future.
Career opportunities
This course is designed to enable your progression onto higher education. Depending on entry requirements, you could continue onto a degree at University College Birmingham, such as Business Enterprise, Finance and Accounting, Digital Marketing or Marketing Management.
With further study, possible future career options open to you include:
Business analyst
Average Salary: £35,714
Accountant
Average Salary: £29,346
Marketing executive (graduate)
Average Salary: £37,500
Banker
Average Salary: £20,198
Project manager (graduate)
Average Salary: £39,197
HR adviser
Average Salary: £27,299
Note: The example roles and salaries are intended as a guide only.
Hired
We are here to support your career goals every step of the way. 

Sam's Story
Keen to start his own business in Birmingham, Sam saw University College Birmingham's Access to Higher Education Diploma as the ideal stepping stone towards his future.