A very warm welcome to our international and EU students
We are looking forward to welcoming you to our university family in January and we hope you are excited at the prospect of studying with us and taking their next steps in achieving your career goals.
Whether you will be studying with us online or face-to-face here in Birmingham, starting a degree can be an overwhelming time, which is why we've put together a series of induction and welcome events to guide you through every step.
We've been advised by experts and government officials on how to keep our campus buildings and accommodation safe and are prepared for the arrival of those who will be studying onsite this January. If you've decided to study your first semester online, you must still enrol and attend the welcome and induction events to see how you can make the most of your time with us.
If you have any questions about your offer, arriving in the UK or your student visa, please complete our enquiry form here.
The information below covers:
Arrival information
University College Birmingham will be offering you a warm welcome from the moment you arrive in the UK. On certain dates during January 2021, we will have UCB representatives in the arrival halls at Birmingham International Airport to meet you when you arrive. The UCB representatives will escort you to pre-arranged transportation, which will take you to your Halls of Residence or to the University Campus.
We offer this service between 8am - 10pm on the following dates:  
16, 17, 23, 24, 30, 31 January 2021 and 6, 7, 13, 14, 20, 21, 27, 28 February 2021
To book one of the above dates, please register here.
If you are going to arrive at a different airport in the UK we strongly recommend booking in advance your onward travel to Birmingham whether that be by coach or train. Below are some links which may be useful: https://www.nationalexpress.com/en or https://www.thetrainline.com/
Please remember that you will need a facemask to wear on arrival in the UK, on public transport, in taxis and in all public areas.
From 15 February onwards, everyone allowed to enter England from outside the Common Travel Area must:
quarantine for 10 days
take a coronavirus (COVID-19) test on day 2 and day 8 of quarantining
follow the national lockdown rules

Entry ban on travel from red list countries
If you have been in or through any country on the travel ban red list in the previous 10 days, you will be refused entry to the UK. More information about the countries on the travel ban red list here.
Information on quarantine and Covid tests
If you are required to quarantine for 14 days you must do this before coming on Campus – you can see a list of countries that require the 14 days quarantine here.
If you are coming to live at The Maltings you must email covid@ucb.ac.uk with you arrival date.
The accommodation team will support you whilst you are completing your quarantine for which you can find more information here.
Once you have completed your quarantine you must book a Covid-19 test before you attend classes on campus. For more information please visit our returning to campus page.
What you must do before you travel
Everyone must:
Take a coronavirus (COVID-19) test and get a negative result during the 3 days before you travel. You must have proof of a negative coronavirus test to travel to England.
For example, if you travel directly to England on Friday, you must take the test on Tuesday, Wednesday or Thursday.
Pay for a travel test package, which will include COVID-19 tests to be taken on or before day 2 and on or after day 8 of your quarantine. To book the test package, please click here.
Complete a passenger locator form with details of where you will home quarantine when you arrive and the travel test package booking reference number.
Providing false or deliberately misleading information when filling out your passenger locator form is an offence punishable by imprisonment. You could be fined up to £10,000, imprisoned for up to 10 years or both if you do not provide accurate details about the countries you have visited in the 10 days before you arrived in the UK.
Enrolment and induction
An email with a link to access your online registration and enrolment will be sent to all new students holding an offer at UCB prior to the Christmas break (16th of December). If you do not receive a link to online registration, please complete our enquiry form here.
Online enrolment
Opens: Monday 15 February (except those enrolling on the Nursing degree, please see below)
Closes: Monday 8 March
Induction and Orientation: Week Commencing 22 February
Teaching: Week Commencing 1 March
Unconditional offer holders
Anyone holding an unconditional offer can start the enrolment process from Monday 15 February (except those enrolling on the Nursing degree, please see below). Students will be sent information on how to upload their ID and photo. We will require certain evidence to confirm your ID. See below the documents we will accept.
Conditional offer holders
This means you have conditions outstanding (in most cases this is evidence of qualifications which we need you to send to us). Please complete our enquiry form here.
To contact our EU admissions team please email euadmissions@ucb.ac.uk
(Returning students must also attend induction. Please use the link below to see your subject-specific information)
Your induction will take place week commencing 22nd February 2021.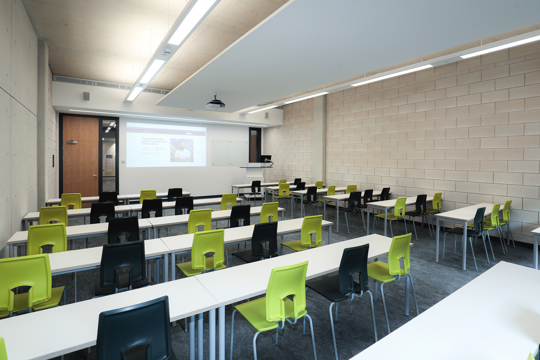 Teaching
Teaching commences on Monday 1st March. Timetables will be issued for your course during the course induction, but you can see information on what to expect in and how our undergraduate and postgraduate courses will be delivered in semester 2 here.
Welcome and Q&A
We will be holding online Q&A welcome events help you settle into your studies with us and answer any questions you may have.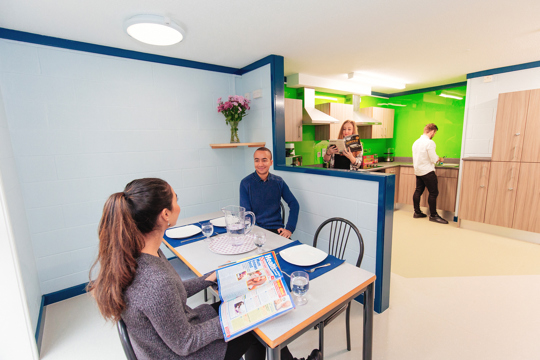 Visa information
For those international students requiring a student visa, we provide key advice and guidance. Crucial information on obtaining the visa and complying with its conditions, as well as how we can help with both of these areas, can be found on our Visas and Immigration page. 
Accommodation
For all of our accommodation contracts which have a start date of January 2021, we will not require payment of the agreed rent if you cannot safely reach the campus because of travel restrictions relating to Covid-19. For those arriving from countries where you will have to quarantine on entry to the UK, you can find information on the quarantine policy on our accommodation FAQs page.
Healthcare in the UK
If you are an international student studying in the UK for six months or more, you are entitled to access the National Health Service (NHS) in the same way permanent residents can. This entitlement includes consultations with a doctor, usually known as a general practitioner (GP), and treatment in an NHS hospital, including emergency treatment free of charge.
Medical insurance
Even if you are entitled to free NHS treatment, it may be worth considering taking out insurance which covers extra costs. If you already have medical insurance in your home country, you should check whether you can extend it to cover your stay in the UK. Alternatively, you could consider taking out insurance with a reliable UK insurer such as Endsleigh, which offers special insurance policies for international students.
Registering with a doctor
If you are eligible for NHS treatment, you are entitled to register with a local doctor, also known as a general practitioner (GP). We strongly recommend you do this as soon as possible after you arrive in the UK and do not wait until you are ill. Registering when you arrive in the UK will make it easier and quicker to see the doctor when you need to. Our university nurse will advise you of this during induction.
Nurse and counselling service
Our university nurse is available for advice on a wide range of health issues, including diet, exercise, immunisations and other confidential medical problems, as well as treating minor ailments. The nurse is based in the Student Information Suite on the 7th floor of the Summer Row campus building.
Please visit here for more information on how we will support your health and wellbeing.
Centre for Academic Skills and English (CASE)
The Centre for Academic Skills and English (CASE) offers a range of study-based help delivered by a team of specialist lecturers. If you are struggling with an assignment, need guidance with structuring an essay or are unfamiliar with the art of referencing, there is always someone you can turn to – and the advice is free. All students can make 30-minute appointments for one-to-one help each week in the Academic Skills Centre (ASC). If it is more convenient, just turn up at one of the daily drop-in sessions held during term time. These are driven by what you need, which might include help with:
Assignments and projects, including how to structure your work
Essay writing  
Report writing skills
Tips on how to get a better grade
Getting started with presentations – and how to improve them
Building your portfolio of work
How to use referencing
Understanding lecturers' feedback
CASE lecturers will suggest strategies to improve your academic performance. You do not have to be struggling with your studies to seek help – staff are also keen to assist students who are achieving good grades, but want to ensure they maintain and improve their performance.
Access to Grammarly Premium
All students at University College Birmingham are provided with free access to Grammarly Premium. This is easy-to-use, online proofreading software which enables you to improve your assignments in terms of grammar, spelling, use of vocabulary and style. As it is an online resource, it means that you can correct your work whenever or wherever you want. You can also arrange to attend a Grammarly workshop at the ASC, where you can sit with a CASE lecturer and discuss your corrections.
CASE Toolkit
You will also be provided with access to this high-quality online resource, all designed by CASE lecturers. Here you will be able to watch videos and access information about different aspects of academic skills.
International admissions
Need help?
If you are uncertain about what to do, have any worries in the first few weeks of the semester or want advice, the International Admissions will be very happy to help you. Do not hesitate to contact us directly by completing our enquiry form here.
We are based on the 2nd floor of The Link building (B3 1LB).