We will be continually updating and adding further detail in the coming weeks, so keep checking back for further updates.
Welcome to all new undergraduate students who are joining us in September 2021
The information below will help you prepare for enrolment and the start of your course. This will cover:
Online registration and enrolment
Step 1 – Complete your online registration
If you have been offered a place at University College Birmingham, you will be sent an email from our Admissions team to complete your online registration. It is really important that you complete your online registration before you are able to proceed to online enrolment.
To complete online registration, students will be sent a text and an email. The text message you receive will contain your UCB student ID, the email that is sent to you will contain a unique URL link that will allow you to create your university student account with us.
Once you have completed creating your account you will then be directed to complete your online registration. To access your student portal click here.
Important - If you have not received your email or text message, call our Admissions team on 0121 604 1040 or complete our enquiry form here and we will help you to activate your account and complete your online registration.
Step 2 – Upload proof of your ID and a picture for your student card
From the 6th of September you will have enrolment tasks that you will need to complete. The first task we will need you to do is uploading a picture of yourself for your UCB Student ID card, secondly, you will need to upload an image of a form of official identity please use the drop-downs below to see what is acceptable for online enrolment.
Once you have completed these tasks our Finance and Student Records Team will review your images to ensure they are acceptable.
Please note: if your name is now different from the name on the documentation you provide to us, please also upload evidence to support your name change, e.g. deed poll document or marriage certificate. All our systems will use the name on your official documentation.
Acceptable Identity documentation – UK/EEA Nationals
British or EU Passport
European Identity Card
If you do not have a passport, please upload your:
AND
Another form of photo ID, such as a driving licence or proof of age card*
*Please note that we may require additional evidence before we can complete your enrolment.
Acceptable Identity documentation – Non-UK/EEA Nationals
AND
Your Biometric Residence Permit (BRP)
OR
OR
Home Office letter confirming your residency status in the UK
If you are an asylum seeker, please upload your Application Registration Card.
If you don't have any documentation to confirm your immigration status in the UK, University College Birmingham will ask for your permission to request this information from the Home Office.
Step 3 – Online enrolment
Opens: Monday 6th September for students accessing a UK student loan or eligible for a loan
Closes: Monday 15th October

For other important information see our induction and teaching dates here.
Unconditional Offer Holders
Anyone holding an unconditional offer can start the enrolment process from the 6th of September.
Conditional Offer Holders
This means you have conditions outstanding (in most cases this is evidence of qualifications which we need you to send to us). Please send these via our enquiry form here.
All Unconditional and Conditional offer holders who have accepted UCB will receive a call between Monday 6th - Friday 10th of September from our Admissions enrolment team to support you with all of your online enrolment tasks as we will be enrolling a large number of students this week please wait for us to call you. Please make sure your email and phone contact details are up to date as these are the credentials we will use to contact you.

If you manage to do all of the online enrolment tasks on your own in the UCB portal, our admissions team will still call you to congratulate you on completing your online enrolment with us and ensure you have everything you need to begin with us in September.
For those that don't complete enrolment during the first week, we will still contact you to support you with your tasks throughout September.
What if I've changed my mind and don't want to enrol at University College Birmingham?
If you have changed your mind and no longer wish to enrol, you must let us know as soon as possible so we can offer your place to someone else. Please call 0121 604 1040 or complete our enquiry form here.
Step 4 - Collect your UCB student ID Card
One of the best feeling after all of the enrolment processes is collecting your UCB student ID card, this card will give you access to all of the campus facilities.
You will be able to collect your UCB student ID in person from our Camden House building from the 20th of September. How to find Camden House.
If you haven't collected your UCB student ID card by the 8th of October you will need to go to the 1st floor of The Link building to collect your ID Card after this date.
If you are eligible for student loans and grants, they will become available shortly after University College Birmingham has confirmed your enrolment.
Ensure you have enough funds to cover your first few weeks at university as your student loan will not be available immediately.
It is essential that you register with a doctor and/or dentist in the area where you are living while at University College Birmingham. Information regarding registering with a doctor and/or dentist is available either from the University Nurse, the Student Services unit or in the case of residents of The Maltings, in the information pack provided to you upon arrival. The University works closely with the Halcyon Medical Centre located in Bath Row. Representatives from the practice will be available to discuss registration at various events after you have arrived.
Travel pass – if you are commuting on a daily basis, you might want to consider purchasing a travel pass. Network West Midlands offers student-rate term passes for use on the bus, train and metro. Further information and ticket prices can be found here.
Become a member of the National Union of Students (NUS). Membership is free, although a charge entitles you to admission at concessionary rates to theatres, cinemas and other places of entertainment, reduced price travel on national and regional coach, bus and rail networks, and many other privileges.
Make the most of your time at University College Birmingham by joining the Guild of Students. The Guild has numerous clubs and societies at the University which are an ideal way in which to meet others outside of your course group.
Induction and course-specific information
Further information specific to your course, including induction timetables, any uniform/kit requirements and our Kick-Start Scheme is available below. We will be continually updating and adding further detail in the coming weeks so keep checking further updates.
Campus abbreviations: MH - McIntyre House, MS - Moss House, SR - Summer Row
Disability Support - How we can help during induction and welcome week
You can contact us or come and see us regarding your support plans and support in class. We are based on the 6th floor of The Link building.
Students who have sent in evidence should have been contacted with transition information, if you haven't been contacted we will be working through your information and we will be in touch however feel free to come in and see us during your induction period.
Should you wish to amend a plan, please contact us disabilitysupport@ucb.ac.uk
If DSA providers are requesting a timetable from you or proof of timetable changes you can notify us, and we can co-ordinate updates. We do not put DSA support into place so you will need to contact DSA and external providers yourself.
You will meet members of our CASE team during Welcome Week and on the CASE stand on the 29th of September during Welcome Fest.
For reasonable adjustments, you will need to provide evidence so please contact the disability inbox with this evidence for more information about what is required of you please click here.
We also have study skills support for students not in receipt of DSA for more information about what is available click here.
Our CASE team will work with the teaching team for your course over the coming months to ensure reasonable adjustments will be put into place for you to have the best teaching experience at University College Birmingham.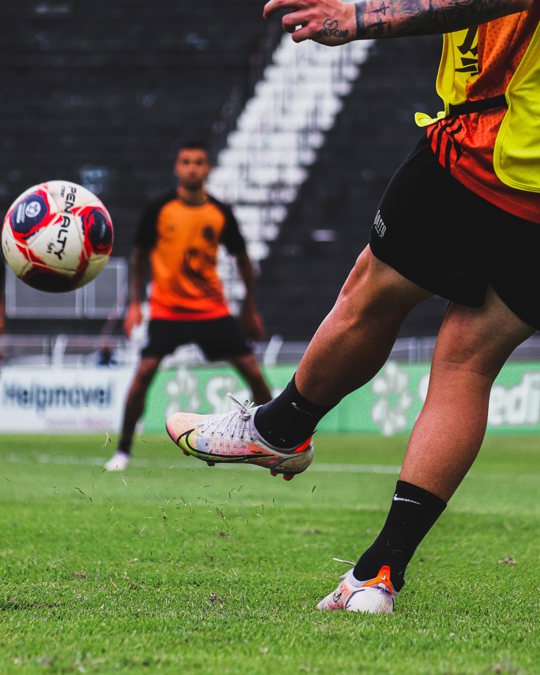 UCB team sport
University College Birmingham is happy to have several sport teams. These teams compete in the BUCS (British University & Colleges Sports) leagues against other universities. Being a member of a sport team can enhance your time at university by keeping you physically active and helping you meet new friends.
Sport
Football (men's)
Rugby (men's)
Basketball (men's)
Basketball (women's)
Netball (women's)
Jiu Jitsu (mixed)
Each team will have at least 1 hour training per week with a professional coach, with competitive matches being held on Wednesday afternoons.
Each team will have at least 1 hour training per week with a professional coach, with competitive matches being held on Wednesday afternoons.
Annual membership costs £125 per team. The price includes:
British University and Colleges Sport affiliation.
Facility hire for training and matches.
Equipment
Branded match kit
Off field branded polo shirt.
Transport to and from matches (travel cost reimbursement for local matches).
Insurance
Professional coaching.
To register your interest (before freshers fayre – 27th September) in one of our sport teams, please fill out this short form.