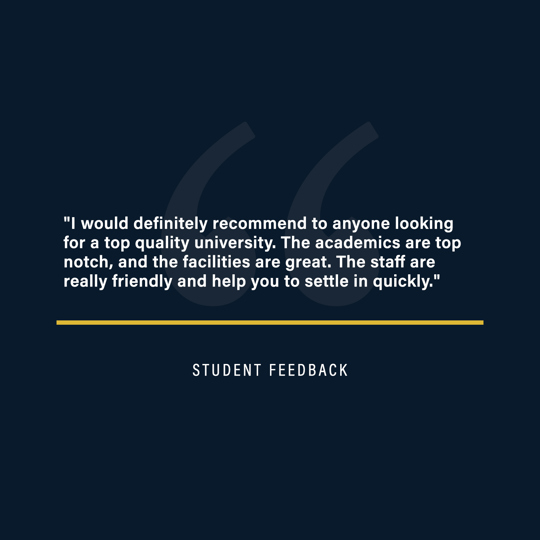 Highest ranking student choice in the region
When it comes to student feedback, our university stands out. Students were asked to rate their university experience for the 2023 Whatuni Student Choice Awards (WUSCA), considering what shaped their time at university, and we came out on top!
We not only won the International category at the awards, the only awards in the UK based solely on student choice, but also silver in the University of the Year category, which we won in 2022. In fact, the top three institutions up for University of the year were so close – by less than one point - awards organisers introduced a gold, silver and bronze ranking for the first time in the awards history.
This means we are the highest ranking university in Birmingham and the West Midlands, according to student choice. We also came second in three other categories - Student Support, Facilities and Career Prospects.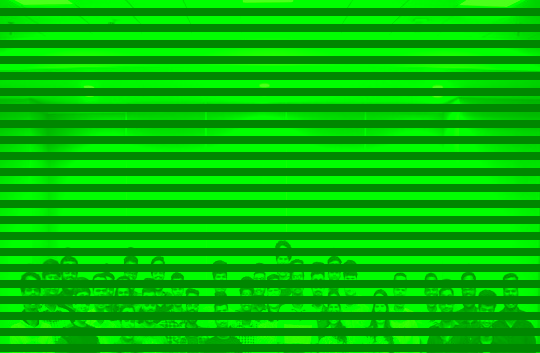 International
Winner
The International category awards the overall student experience, and looks at the level of support for international students, as well as the integration between international and domestic students.
The University won in the International category, which is testament to the passion of our international team and their wealth of experience in offering extensive support for students from overseas, from even before they arrive in the UK to their welfare while studying on the University's courses.
Thank you to our international team and all students and staff who helped win us this award.
Learn more about our international community:
University of the Year
Runner-up (silver award)
The top award at the WUSCAs, the UK's biggest student-voted annual awards, looks at students' pride in their institution and their sense of belonging. While rating the whole university experience, the category examines every part of the student's journey and their growth while at the University.
Winning silver is testament to our continued commitment to delivering enhanced prospects for students and addressing the regional skills gap alongside our partner, the University of Warwick. We have invested £160 million in state-of-the-art campuses and industry-leading facilities that ensure our students receive a world-class curriculum.
Read more about our partnership with the University of Warwick: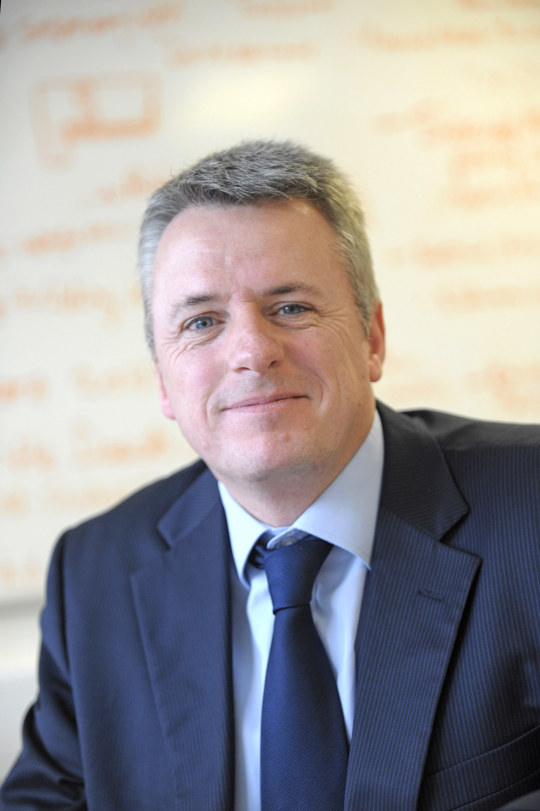 "As an extremely diverse community, we are also proud to have such excellent integration between our international and domestic students. To be just one point off winning University of the Year is a fantastic achievement, especially after winning last year. I'd like to thank everyone in the sector for setting such a high bar."
Award-winning year on year
We are extremely proud of our departments and students that come together at University College Birmingham and help create our unique student experience. With each passing year, our students and departments outdo themselves, winning awards in their respective industries, both for the University and themselves. Below are just a selection of some of the latest awards and nominations our students and the University have received:

More to offer
Many of our undergraduate courses are accredited by our partner, the University of Warwick, who were voted University of the Year for Teaching Quality in The Times and The Sunday Times Good University Guide 2022. These awards give a strong message to our students on just how seriously we take the quality of their teaching experience. We will continue to work with our students, staff and parents to develop our student offering year on year.
Our range of courses will help you learn the essential skills and knowledge for your future. 
Make the first step
We believe the best way to experience University College Birmingham is by visiting one of our undergraduate open days, where you will get to meet subject lecturers and view our first-class facilities for yourself.
But there is so much more to discover about our student experience – and you can do so right now online. Use the links in the sections below to find out more about the different departments that come together to make student life at University College Birmingham the award-winning experience that it is. 
When you've discovered more about us – and are ready to take the next step – you can register to attend an open day, or apply for your preferred course.
Our Other WUSCA 2023 Nominations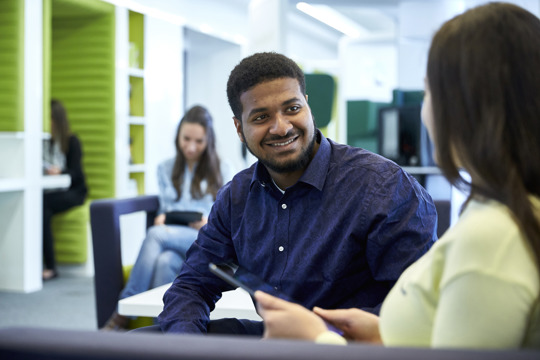 Career Prospects
Finalist - 2nd
Coming second demonstrates delivery of successful outcomes for students by our Hired team – our dedicated service providing careers guidance, CV advice and placement services.
José Lopes, Pro Vice-Chancellor (External Affairs), said: "We're delighted to have come second in the Careers Prospects category. With our strong links to industry, our expert team provides all-round career support for students, from individual coaching to developing their essential workplace skills. With over 1,000 employers offering industry placements and other opportunities, we make sure our students are given the best possible preparation post-graduation."
Find out more about how we help students get hired:

Facilities
Finalist - 2nd
Coming second in this category is compounded by a £160 million investment in new campuses, and specialist course facilities that include our renowned training restaurant, state-of-the-art mock plane cabin, cutting-edge engineering training simulations and our financial trading suite.
Mark Payne, Executive Director of Finance and Corporate Services, said: "Our academic facilities have all been developed with the student experience in mind, to ensure that students on our courses receive hands-on training that prepares them for employment. Our social spaces, specially designed learning spaces, fully equipped gym and multiple restaurants and cafes provide an enjoyable and relaxed atmosphere for all students across our campuses."
Explore our range of facilities: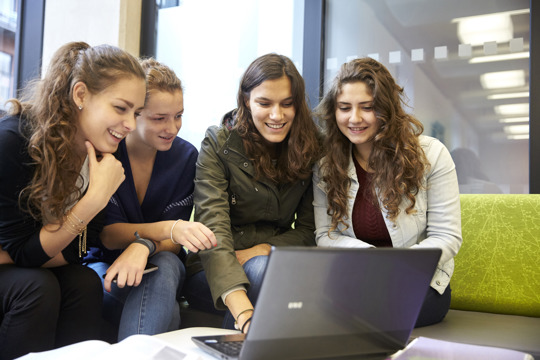 Student Support
Finalist - 2nd
Creating a positive environment for its students is paramount to University College Birmingham, which offers an enhanced student support hub with one-to-one tailored support services.  
Alice Wilby, Pro Vice-Chancellor (Access, Participation and Student Experience), said: "From our amazing teaching staff to our Centre for Academic Skills and English, which provides students with essential skills, to dedicated disability support through to our compassionate health and wellbeing team, the University is proud to be able to strengthen students' experience. Thank you to all of our staff for their long-standing support for our students."
Learn more about our student support services: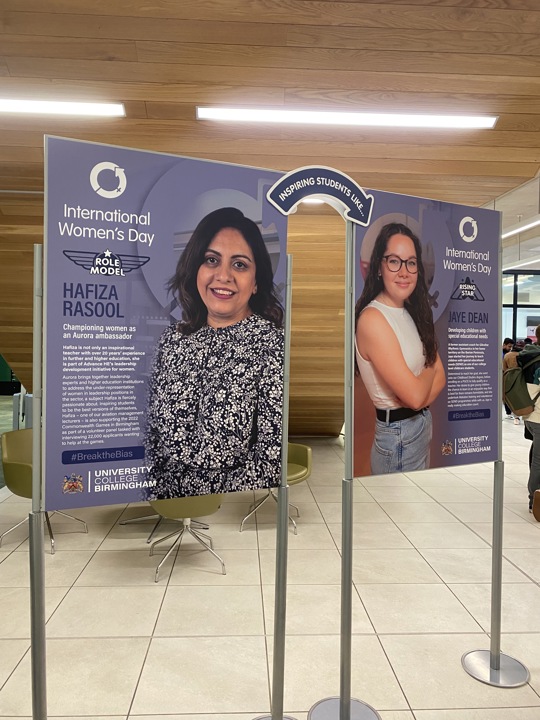 Lecturers and Teaching Quality
Finalist 
The University was a finalist in this category, which demonstrates commitment to teaching excellence, and the passion and support of our lecturers and teaching staff in delivering a rich curriculum for our students.
Professor Jane Perry, Deputy Vice-Chancellor and Chief Academic Officer, said: "It's a fantastic achievement to have made the shortlist for the Lecturers and Teaching Quality award. Thank you to our staff for their continual dedication and endless enthusiasm in providing world-class teaching for our students."
Check out profiles for our teaching and support staff:

Postgraduate
Finalist
Being a finalist for this award exemplifies the postgraduate programme's stellar results in the Postgraduate Taught Experience Survey (PTES), where 99% of our postgraduates praise our teaching staff for their enthusiasm and 96% commended the University's learning support.
Professor Jane Perry, Deputy Vice-Chancellor and Chief Academic Officer, said: "Making the shortlist demonstrates the excellent standards of the University's postgraduate courses and commitment to an exceptional student experience, from our highly-specialised masters to our designated postgraduate accommodation facilities."
Discover our postgraduate courses: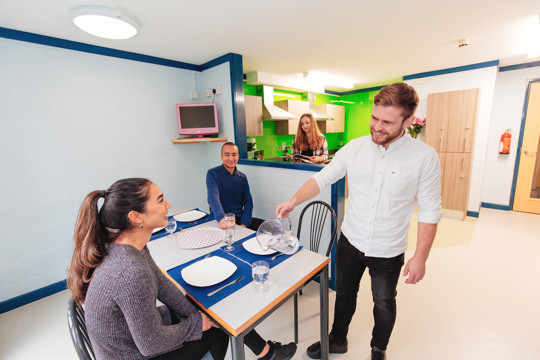 Halls and Student Accommodation
Finalist
We were a finalist in this category, recognising the support from our dedicated accommodation team and the quality and comfort of The Maltings, the University's canalside halls of residence that also features a sports hall, gym, newly-renovated social space with gaming facilities and IT suite.
Alice Wilby, Pro Vice-Chancellor (Access, Participation and Student Experience), said: "To be an award finalist is an absolute honour. We're pleased that students have voted our halls to be high-quality, safe and cosy with plenty of study and recreational spaces, and that they have found our friendly accommodation team to be approachable and supportive."
Learn more about our accommodation: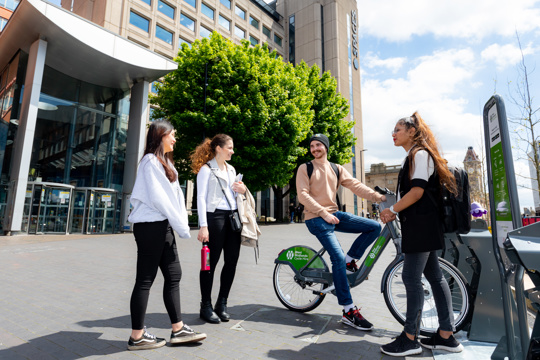 Student Life
Finalist
Our student services team is passionate about providing an enhanced student experience and community across the University's campuses – from helping set up diverse event planning committees to its dedicated mental health and wellbeing staff, who are always on hand to support students.
Alice Wilby, Pro Vice-Chancellor (Access, Participation and Student Experience), said: "A big thanks goes to our staff, students and ambassadors who have contributed to creating a fantastic environment and a positive sense of community on campus. Thank you to the Guild of Students, which ensures that all students are heard on the issues that matter to them, providing them with the opportunity to shape their course and experience."