Student stories: MasterChef champion Dan Lee
By studying at our Birmingham College of Food, you can follow in the footsteps of ex-student Dan Lee, champion of MasterChef: The Professionals 2021.
Dan was dubbed a "star in the making" by the show's judge and Michelin-starred restaurant owner Marcus Wareing. He was also joined in the latest series by final year Culinary Arts Management BA (Hons) degree student Yasmine Selwood, who reached the quarter-finals.
There have been a string of other students from our food courses to have featured on the hit BBC TV show too, including 2017 semi-finalist Leo Kattou of Michelin-starred Simpson's Restaurant in Birmingham, as well as 2011 finalist Claire Hutchings.
Discover more about Dan and our other MasterChef stars:
Why should I choose this course?
WORK PLACEMENT (MA only)

 – Take up our optional six-month placement and get your foot in the door within the food and hospitality industry before you even finish your studies

EXPERT TUITION

– Draw from our lecturers' wealth of experience and keep up-to-date with the very latest industry developments and academic research

EXCELLENT FACILITIES

– Develop and apply your skills within our industry-standard kitchen and restaurant facilities on campus
AWARD-WINNING UNIVERSITY – Study at the highest-ranking university in the region according to student choice (Whatuni Student Choice Awards 2023)
Our facilities
University College Birmingham is renowned for its outstanding food industry training facilities. As a student on our Culinary Arts Management master's degree or postgraduate diploma, you will have access to our professional standard kitchens, award-winning restaurant and state-of-the-art food development facilities.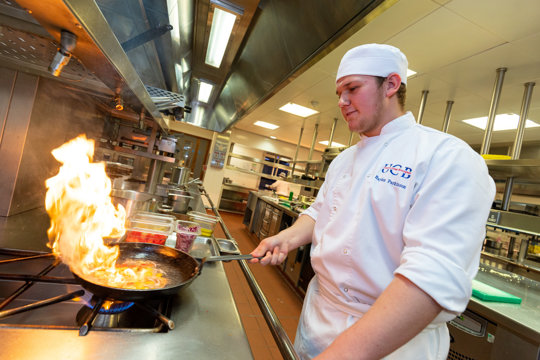 Our industry standard kitchens provide a real-time working environment for students on our food courses to develop their skills and are used regularly for prestigious competitions, including Michel Roux Jr's annual scholarship contest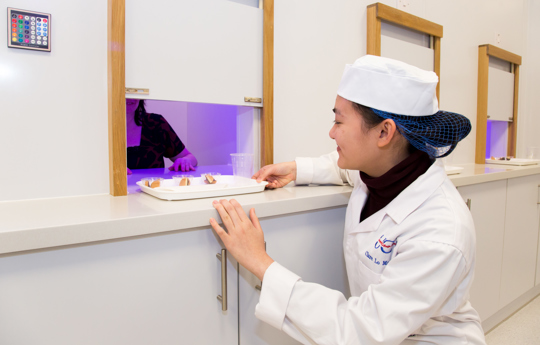 Designed with the help of the food industry, our Food Science and Innovation Suite features the latest food testing and diagnostic technology alongside state-of-the-art development kitchen facilities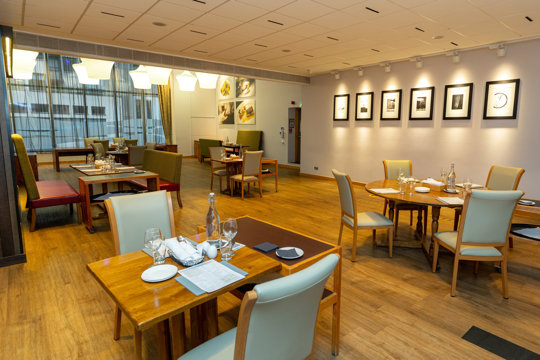 Open to the public, our AA Rosette Highly Commended restaurant on campus – Restaurant at Birmingham College of Food – will arm you with hands-on skills, from serving fast food to silver service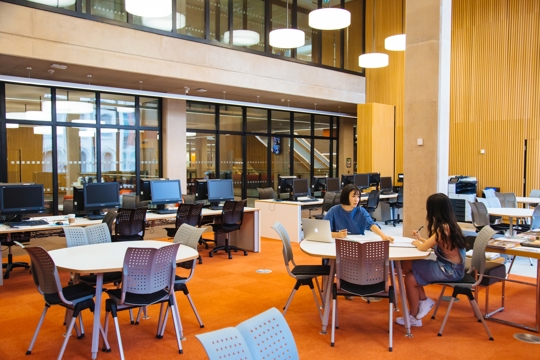 Students on our postgraduate courses have exclusive access to our dedicated postgraduate suite in McIntyre House, providing study and meeting spaces, PCs and other facilities.
Course breakdown
Culinary Artistry - Contemporary Principles
In this module, you will learn about the principles of culinary artistry in a contemporary context and real life applications within the wider gastronomic landscape and potential market opportunities. A special emphasis is placed on building professional competency to support a sustainable culinary environment through strong focus on healthier cooking techniques, smart working approach and utilising modern technologies. This culinary insight will allow you to explore the relationship between classical cuisine and modern kitchen management, leading to informed recommendations and commentary as to the future direction of culinary artistry in a range of contemporary commercial settings.
Culinary Innovation and Product Development
Let your creativity flow in designing and developing new, exciting, and innovative food products, based on a brief from a real life industry scenario - from the initial idea to the market launch. This module will provide you with a unique opportunity to gain an in-depth understanding of all the essential technical processes and theoretical models of commercial new product development. An additional learning focus will include healthier alternatives, considering consumer allergens and special diets e.g. vegan/vegetarian and free-from products.
Culinary Management Project
This module provides you with the opportunity to lead and manage the process of project management to a specific food and beverage environment. This will involve planning, coordinating and executing a project. It involves analysis of the project proposal and development activities for either a client organisation or to the context of a case study.
Today's global hospitality industry requires employees to have an understanding of management and leadership across cultures, so you will explore the issues surrounding this while assessing the move away from local cultures to a more cosmopolitan environment. You will examine the management styles, motivation techniques and leadership theories as well as any complexities and contradictions that may occur.
Managing Profitable Food and Beverage Operations
You will focus on developing an understanding of the operational aspects of the restaurant and bar sector by evaluating and applying management concepts, models and techniques. You will look for innovative ways to improve outputs whilst considering any contemporary issues and how they may impact on this sector of business. By analysing and evaluating a range of business scenarios, you will seek to deliver efficiency and profitability.
This module introduces students to the disciplines and techniques required for critical appraisal of complex data and industry practice; creating research designs and accompanying research techniques; building theoretical frameworks, and the scheduling and execution of a research project. The module will develop students' skills and expertise in the essential research tools they will need for both successful Postgraduate study and as leaders in their chosen service industry sector.
Revenue & Performance Analysis
In this module, you will develop a critical perspective of the long and short term decisions faced by senior managers. You will develop a rich understanding of the business and economic environment. You will learn how to analyse financial data to create value for senior stakeholders. In doing so, you will apply a range of financial methodologies that will advance your capability to make realtime-decisions in a professional environment.
Optional placement module
Postgraduate Work Placement
The Postgraduate Work Placement module provides you with the opportunities to further develop practical skills, relate theory to practice and to gain a sound base of experience. In addition, the module seeks to develop 'life skills' to assist you in progressing towards a career in management. The placement period offers you the opportunity to experience work in the hospitality industry and to gain academic credit for your learning. It is important therefore that you are given the opportunity to work in an organisation which is both appropriate to their needs and has a professional approach towards training and development. Your needs and any previous experience are taken into consideration, when introducing you to a suitable employer. The staff in the hired@UCB suite will draw on their extensive experience to ensure that the objectives are met as fully as possible.
The modules listed above for this course are regularly reviewed to ensure they are up to date and informed by industry as well as the latest teaching methods. On occasion, we may need to make unexpected changes to modules – if this occurs, we will contact all offer holders as soon as possible.
MA Culinary Arts Management: A grade classification of 2:2 or above is required in one of the following subject areas: Culinary Arts Management, Hospitality Management, Food Nutrition and Preparation, Food Innovation, Food Technology or Professional Cookery, or international equivalent.
PGDip Culinary Arts Management: A grade classification of third class is required in one of the subject areas above, or international equivalent.
If you do not have a degree in one of the subject areas above, we also offer places based on work experience – please review the section below.
We also consider applicants who are currently employed and wish to apply to University College Birmingham.
To apply, you must have 5 years of relevant managerial work experience, demonstrating in-depth knowledge of the sector for the subject matter you are interested in pursuing.
A reference detailing your roles and responsibilities from your line manager and a meeting with the programme team will usually be scheduled prior to a place being offered.
If your degree is not related and you do not have relevant managerial work experience, please contact Admissions so that we can discuss your application on an individual basis before you apply.
If you have any questions, please complete our enquiry form:
I want to tell you how amazing this course is. My favourite part of this module is the practical sessions, so students can apply what they have learned in the class...for example, working in the kitchen as a team to develop a new food product based on a brief from a real life industry scenario.
Nancy
Culinary Arts Management MA / PGDip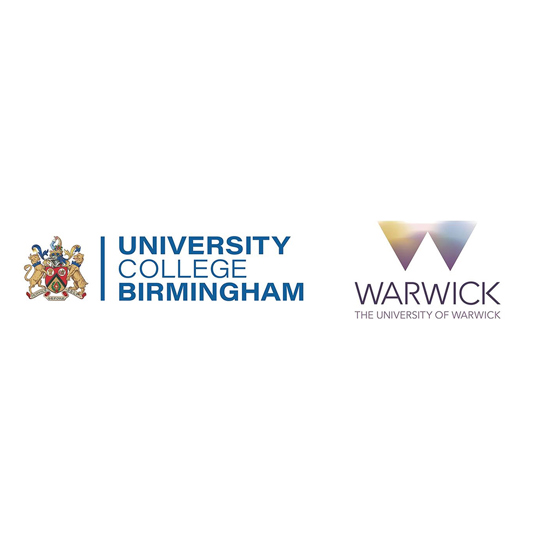 This course is accredited by the University of Warwick.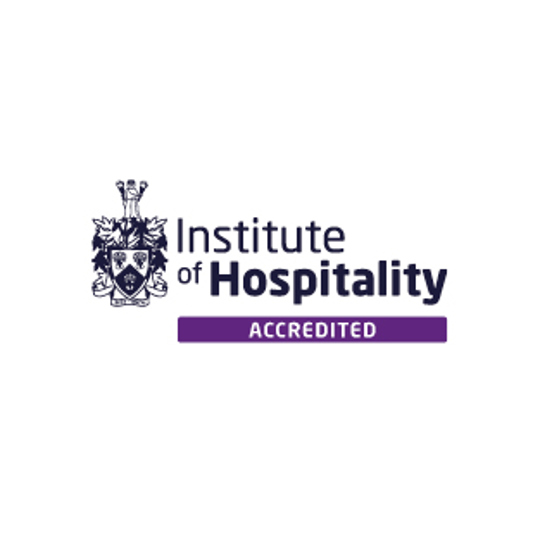 This course is accredited by the Institute of Hospitality.
Accreditations, endorsements and partnerships
University College Birmingham works with a wide range of organisations to ensure you receive the best possible training and qualifications recognised by industry.
of graduate employers say relevant experience is essential to getting a job with them
Work placements
Work placements are vital for gaining real-life experience and for building your confidence and skills before you finish your course – and they may even lead to a job when you graduate. Our Hired employability team can help find the ideal placement for you.
Our MA Culinary Arts Management course features an optional work placement for three to six months following completion of your taught modules, with opportunities in the UK or overseas.
Note: Students on the PGDip course, or those planning to top-up from a PGDip to a master's degree, will not be eligible for a placement during the course.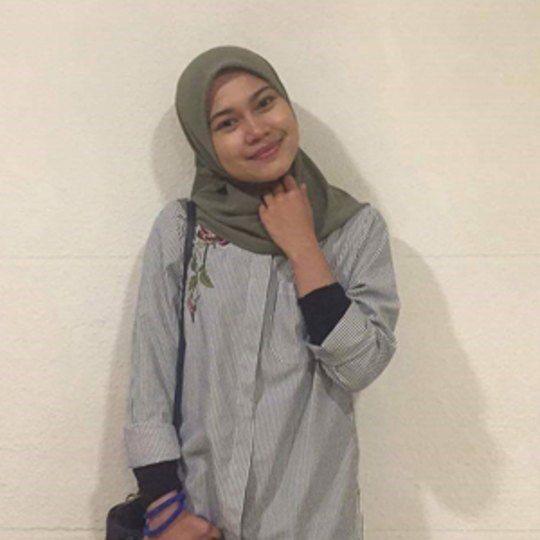 I wanted a qualification that would prepare me for the real world. University College Birmingham seemed like the best place for that. One of the best things is learning directly from brilliant chefs in an environment that allows you to gain real insight into what it's like to work in industry.
Career opportunities
The example roles and salaries below are intended as a guide only.
Sous chef
Average salary: £30,000 - £40,000
Head chef
Average salary: £35,000 - £50,000
Catering manager
Average salary: £22,000 - £45,000
Product development chef
Average salary: £25,000 - £40,000
Restaurant manager
Average salary: £22,000 - £40,000
Food business owner/restaurateur
Variable
Hired
We are here to support your career goals every step of the way.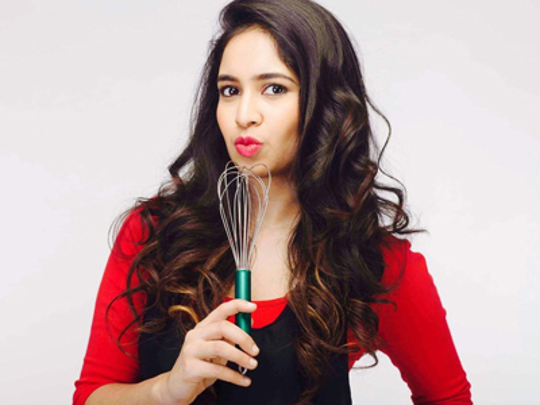 Garima's Story
A celebrity in India, Garima wanted to study for her master's at a university with "the best culinary courses in the world".