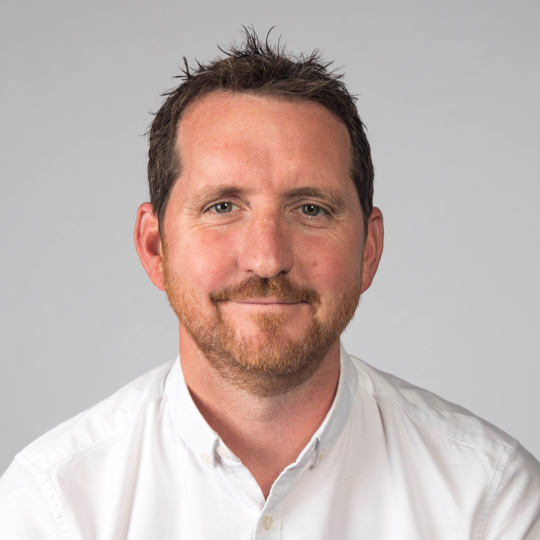 Lewis' Profile
Job title
Deputy Head of Department
Academic qualifications
MA, BA (Hons), PGCE, Advanced Culinary Skills (CPD)
Professional recognition / membership
British Culinary Federation Master Chefs of Great Britain Craft Guild of Chefs Institute of Hospitality Institute of Food Science and Technology
My culinary career began back while I was travelling, experiencing different cuisines and working casually as I moved, and then continued when I returned to the UK. After a series of varied kitchen roles, I decided to professionalise my skills and knowledge by studying at University College Birmingham, what was then the Birmingham College of Food, Tourism and Creative Studies. It was this jump into the academic arena that awoke my interest and passion for teaching and learning in Professional Cookery.
Since then, I have worked in, run and owned a number of businesses across the catering industry, from restaurants, hotels and bars to contract catering units, private dining and street food enterprises.
I have worked throughout FE, HE and Postgraduate programmes as a Chef Lecturer, and took on the role of Senior Curriculum Leader up until 2020. This involved developing new and innovative programmes in culinary arts, kitchen management, culinary innovation, global gastronomy and future food strategies.
My current role is that of Deputy Head of The College of Food, working closely with teams throughout the Department to ensure our courses and programmes are as amazing as they can be, and that our students have the best possible experience whilst here at UCB.
Kitchen and Restaurant Operations
Culinary Arts Development (Practical and Theory)
Global Menu Development
Culinary Innovation and Product Development
Creative Kitchen Management
Creative Beverages
Sustainable Food Strategies
Future Foods
Gastronomy
Culinary Management Project (Masters Level)
Dissertation Supervisor
Competition Mentor
Research interests and scholarly activity
Undergraduate/postgraduate dissertation supervision across a range of topics and areas.
My role as Senior Curriculum Leader enabled me to lead on the design, development and implementation of innovative, current and demanded curriculum across a range of subjects and programme areas.
Industry collaborations on recipe development, new technology application and food waste initiatives.
Currently External Examiner on an MSc Hospitality Business award for the Shannon College/Galway University in Ireland.
Have previously consulted for institutions from Hong Kong, Malta, Finland and across the UK.
Work closely with the Master Chefs of Great Britain in supporting UK culinary education.
Consultancy work for food manufacturing companies such as Mars, Unilever and a number of SME food producers.
Collaborative initiative with the West Midlands Combined Authority, training providers, local hospitality professionals, and educational institutions to support the regions skills agenda.
Dissertations, competitions and new product development.