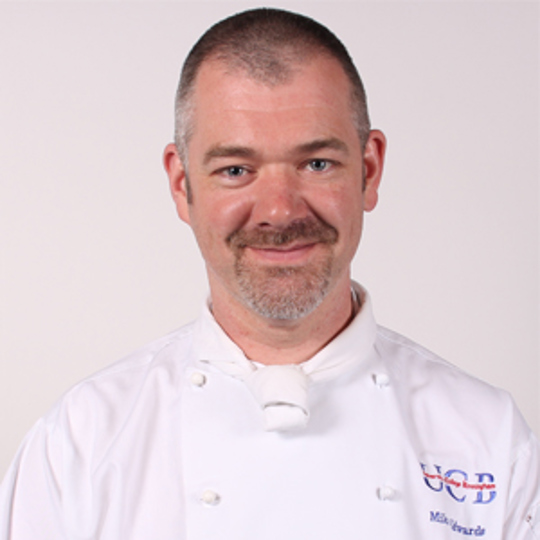 Mike's Profile
Academic qualifications
MA (Distinction) Culinary Arts Management
I studied for three years at Birmingham College of Food and gained my level 3 qualifications in kitchen and larder, and pastry. I left and travelled around the UK in fine dining restaurants and hotels until I decided to change my career path and go into teaching as I wanted to aspire the new generation.
Since I have been at UCB I have taught many subjects and levels but always stayed within the kitchens and catering.
I have had the honour of training and supporting Junior Team England to 2 European culinary competitions, 1 Culinary Olympics and 1 Culinary World Cup (6 silver medals and 1 bronze). I am always incorporating current and past students.
My main focus is teaching Culinary Arts Management and Chef Managers of the future on the Culinary Arts Management programme.
I have taught nutrition courses at UCB, helping develop cookery skills in line with nutrition and menu design.
I have trained staff from food companies outside of UCB and this has helped me develop different delivery systems for students.
Research interests and scholarly activity
British Culinary Federation.