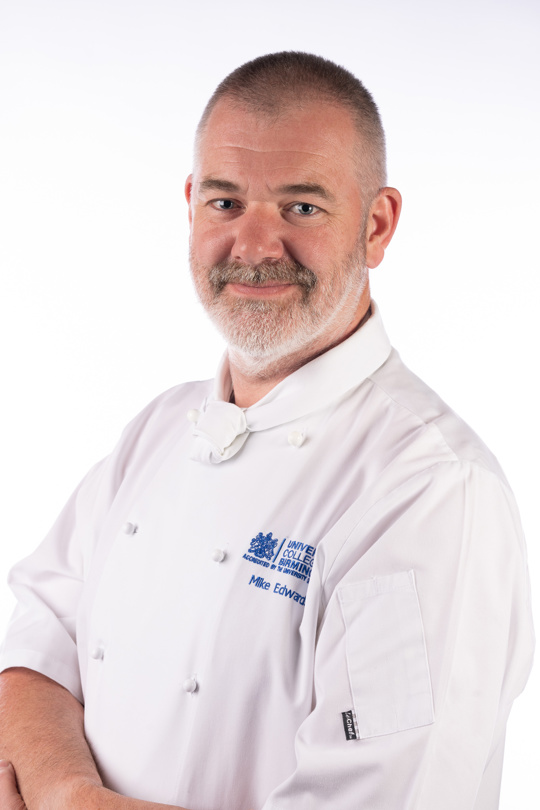 Mike's Profile
Academic qualifications
MA (Distinction) Culinary Arts Management
I studied for three years at Birmingham College of Food and gained my level 3 qualifications in kitchen and larder, and pastry. I left and travelled around the UK in fine-dining restaurants and hotels until I decided to change my career path and go into teaching.
Since I have been at University College Birmingham I have taught many subjects and levels but always stayed within the Kitchens and catering. I have had the honour of training and supporting Junior Team England to 2 European culinary competitions, 1 Culinary Olympics and 1 Culinary World Cup (6 silver medals and 1 bronze).
My main focus is teaching Culinary Arts Management and Chef Managers of the future.
I am part of the teaching team for the Masters in Culinary Arts Management- Managing Across Cultures & Culinary Innovation and Product Development
Research interests and scholarly activity
Areas of interest will always be around food and cookery technology.
New development of food concepts within the Product development field.
Interested in food history and the development of equipment through the years
British Culinary Federation