First place in what we do best
University College Birmingham was voted as UK University of the Year in the 2022 Whatuni Student Choice Awards (WUSCA), the leading higher education awards based solely on student choice! We were also voted the University that offers our students the Best Student Support. 
Students were asked to rate their university experience, considering all the aspects that have shaped their time at university, and we came out on top!
University of the Year!
At University College Birmingham, we want our commitment to our students to be reflected in every choice that we make. Not only did University College Birmingham win University of the Year and Best Student Support for 2022, but the University was also shortlisted for the Students' Union, Career Prospects, Lecturers and Teaching Quality and Facilities categories. It's amazing to see our students genuinely agree they are being provided an excellent level of higher education.
We understand the leap from college to university can be extremely daunting! We also realise that many students thrive in an environment where they are gaining practical experience instead of just learning the theory behind it. That's why we focus our efforts on making sure every one of our students is best prepared to make the most of university, and go on to get the job or career they want. How?
Best in student support
University College Birmingham was also voted as having the best student support in the UK, which is a testament to our commitment to student welfare and providing the resources and guidance our students need to succeed – both while they are studying with us, and in their careers.
Among our list of support services is our Graduate Advantage service, providing one hour per week of additional tailored support, with sessions covering academic skills and preparing for the world of work. Another of our key support teams is our Centre for Academic Skills and English (CASE) incorporating the Academic Skills Centre, offering one-to-one tailored academic support to build essential skills. Our Disability Support means students get the best access to academic support, guidance and advice if they have additional needs too.
But these are only three of our large range of student support services: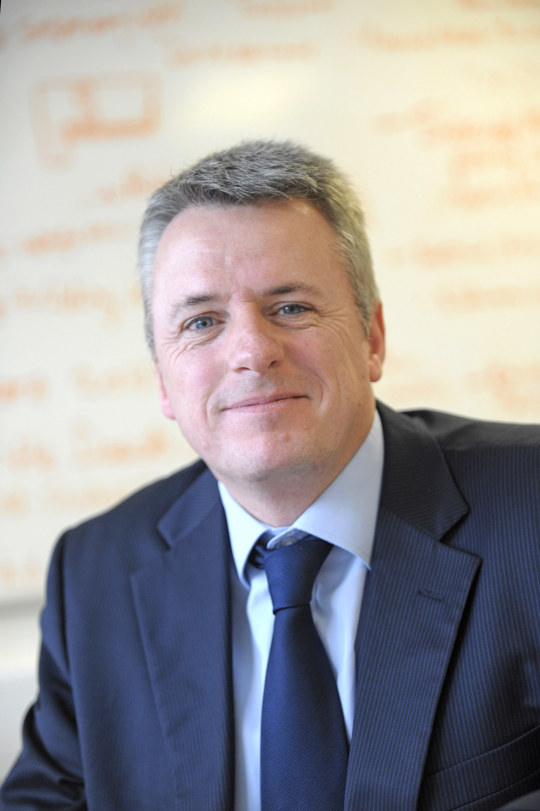 "It is a strong message to our students just how seriously we take the quality of their teaching experience."
Award-winning year on year
We are extremely proud of our departments and students that come together at University College Birmingham and help create our unique student experience. With each passing year, our students and departments outdo themselves, winning awards in their respective industries, both for the University and themselves. Below are just a selection of some of the latest awards and nominations our students and the University have received: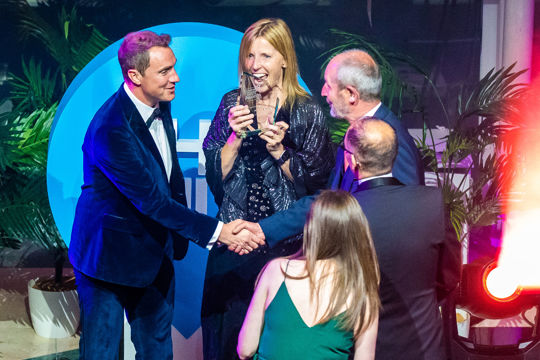 More to offer
Many of our undergraduate courses are accredited by our partner, the University of Warwick, who were voted University of the Year for Teaching Quality in The Times and The Sunday Times Good University Guide 2022. These awards give a strong message to our students on just how seriously we take the quality of their teaching experience. We will continue to work with our students, staff and parents to develop our student offering year on year.
Our range of courses will help you learn the essential skills and knowledge for your future. 
Make the first step
We believe the best way to experience University College Birmingham is by visiting one of our undergraduate open days, where you will get to meet subject lecturers and view our first-class facilities for yourself.
But there is so much more to discover about our student experience – and you can do so right now online. Use the links in the sections below to find out more about the different departments that come together to make student life at University College Birmingham the award-winning experience that it is. The efforts of various departments across the University meant we were also shortlisted as potential winners for numerous other awards in WUSCA 2022.
When you've discovered more about us – and are ready to take the next step – you can register to attend an open day, or apply for your preferred course.
Recognition across the board:
Our Other WUSCA 2022 Nominations
Facilities
Finalist
Two of our campuses have won awards from the Royal Institute of British Architects (RIBA), and an investment of £140 million into facilities by the University means our students really do have the very best training environments.
We knew they were great, but to have this recognised at the UK's top student choice awards is something else. 
Explore our range of facilities: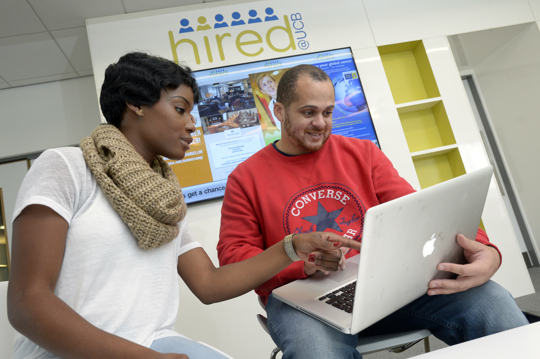 Career Prospects
Finalist
Our array of careers, employability and placements support is one of our unique selling points here at University College Birmingham.
We have a huge network of employer contacts to help you move your career forward into rewarding and lucrative industries, and Hired is our stand-out service that supports students with everything from CV writing to business start-up guidance for five years after they graduate.
Find out more about how we help students get hired: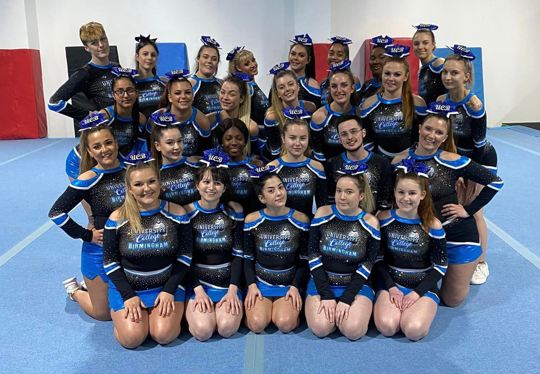 Students' Union
Finalist
Our Guild of Students is something we are very proud of. Led by a fantastic team of officers whose passion and dedication to students is on another level, the Guild works hard on a whole range of campaigns that matter, from Stand Up, Speak Up and Staff Make UCB Awesome to the Covid Support Fund.
We may be a small university, but we have more than 25 brilliant societies – many of which are free to join – to inspire students with all kinds of interests, from esports and cheerleading to our award-winning Disabled Students' Network and African and Caribbean Society.
Discover more about our Guild of Students: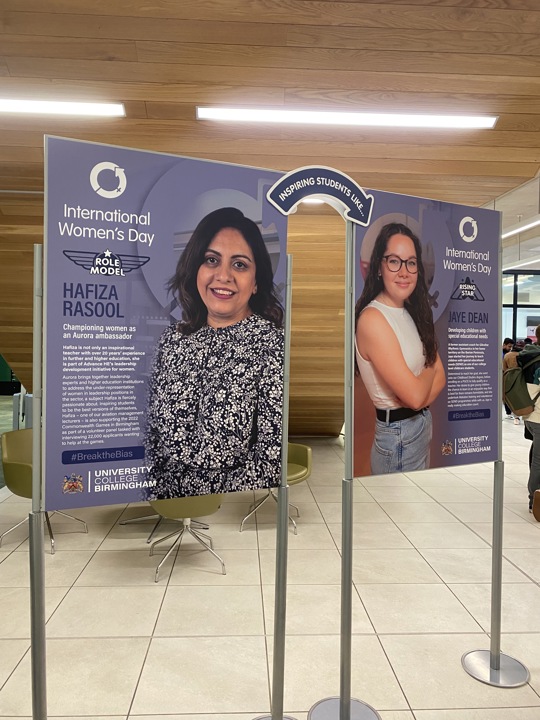 Lecturers and Teaching Quality
Finalist
Our academics have a wealth of expertise and industry experience to put them at the forefront of their fields. Among our teaching staff are a government adviser on economic strategy, a former coach to the U20 England Women's rugby team, a consultant to the tourism board and an award-winning special effects expert who worked on the likes of Doctor Who and Game of Thrones.
We are also recognised by government and employer bodies as a centre of vocational excellence, ensuring our students are trained to a gold standard.
Check out profiles for our teaching and support staff: