May 2022
University of the Year in 2022 national student choice awards
By Melanie Hall
Share post:
University College Birmingham has won University of the Year in the 2022 Whatuni Student Choice Awards (WUSCA), the leading higher education awards based solely on student choice. 
The award was presented at a special ceremony hosted by comedian Richard Ayoade at East Wintergarden in London's Canary Wharf, seeing the University jump a whopping 55 places in this category since the last 'full' WUSCAs in 2020.
Glowing student reviews that clinched the University the top spot included: "Genuinely from the bottom of my heart, this university is amazing. My lecturers are so incredibly kind and supportive and helpful. They make everyone feel at ease and they have so much passion for the subject that it makes everyone feel very passionate about it too."
"It is a strong message to our students just how seriously we take the quality of their teaching experience."
The University also won the top award in the UK for Student Support, testament to its commitment to student welfare and providing the resources and guidance students need to succeed.
Professor Michael Harkin, Vice-Chancellor and Principal at University College Birmingham, said: "What an achievement. And one that's even more special considering these awards were voted for by our students and after two years of huge challenges due to Covid-19.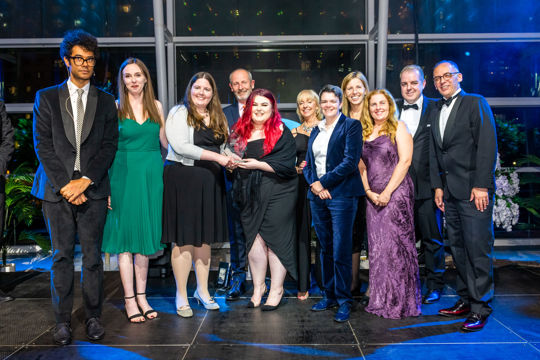 University College Birmingham also scooped the Student Support Award
"To also receive the award for Student Support cements just how incredible our staff are, how committed they are to ensuring every student has the opportunity to succeed and go on to have an amazing career. The biggest thank you to all our students and staff who made this happen.
"In a year that also saw our new partner, the University of Warwick, voted The Times University of the Year for Teaching Quality, it is a strong message to our students just how seriously we take the quality of their teaching experience."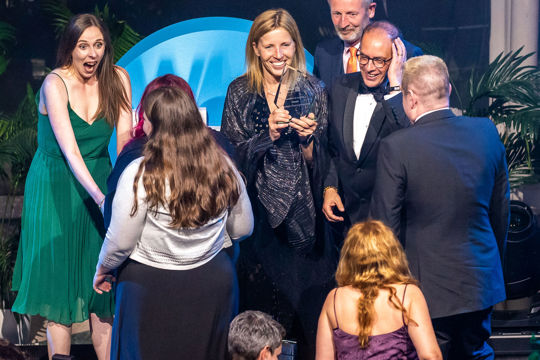 The WUSCAs award higher education institutions in recognition of their efforts to meet and exceed student expectations throughout the past year.
Now in their 10th year, they are the UK's biggest student-voted awards and feature a complete set of categories that encompass the full student experience.
Not only did University College Birmingham win University of the Year and Student Support, but the University was also shortlisted for the Students' Union, Career Prospects, Lecturers and Teaching Quality, and Facilities categories – demonstrating its commitment to excellence in higher education.  
In pictures: Whatuni Student Choice Awards 2022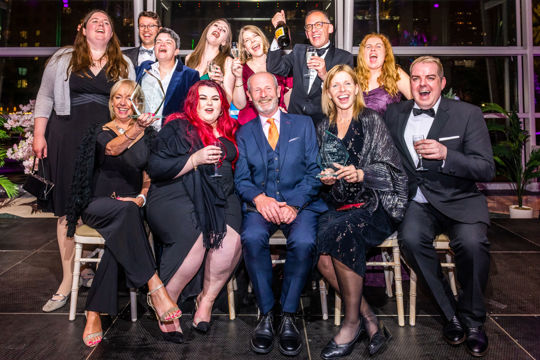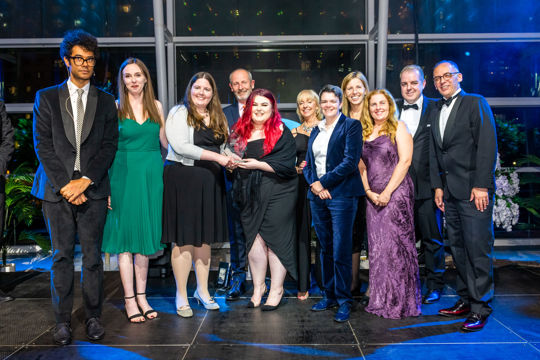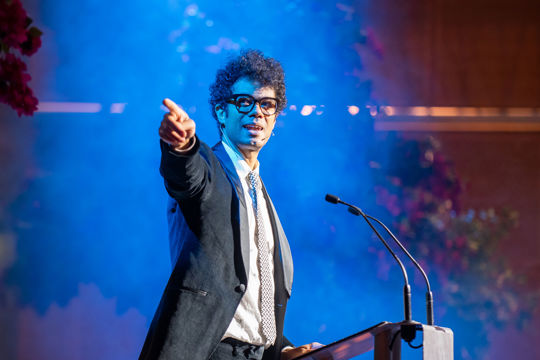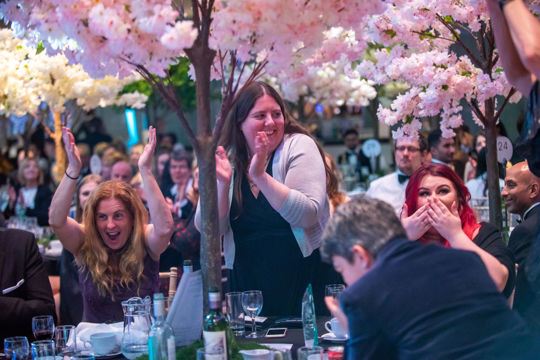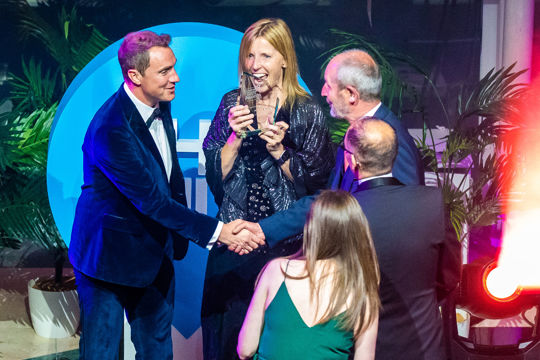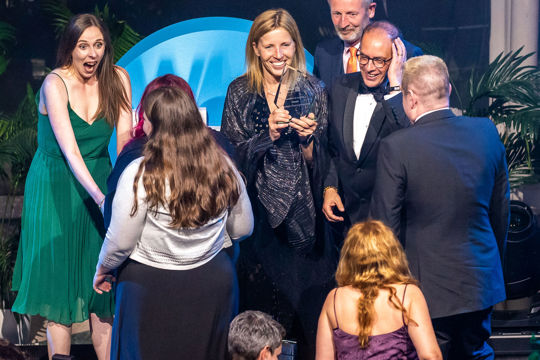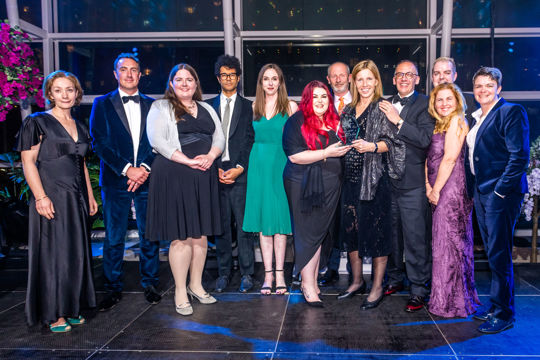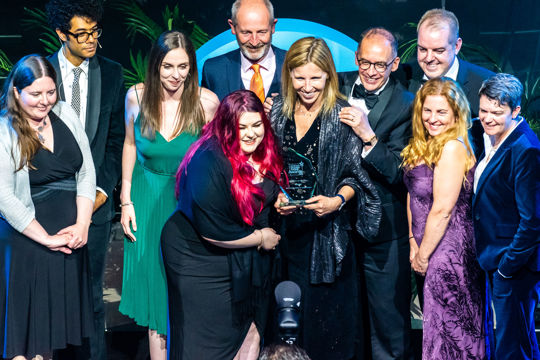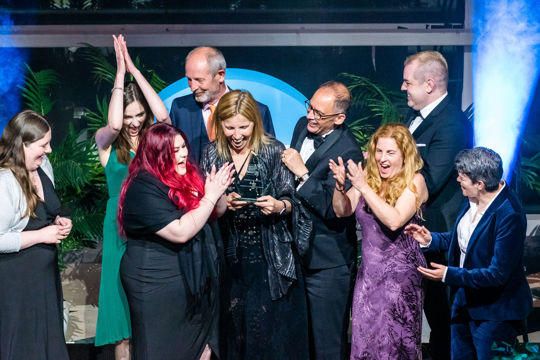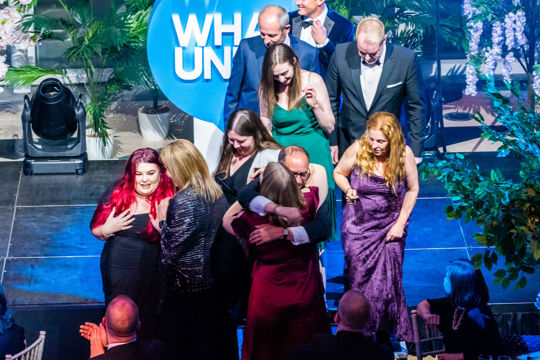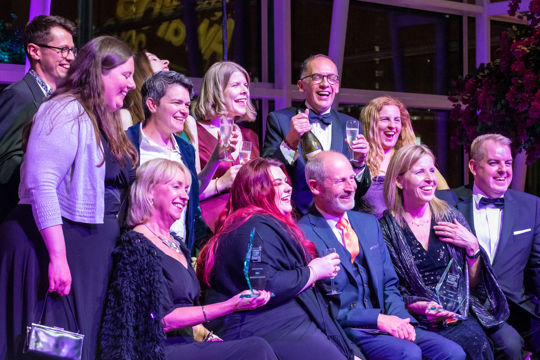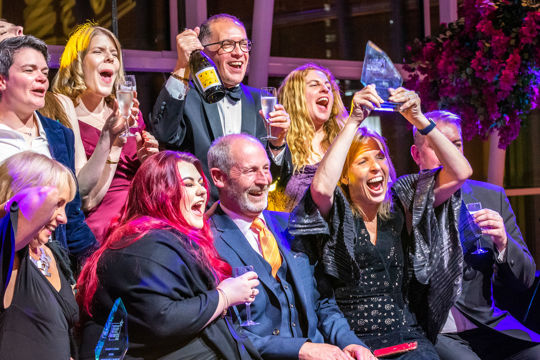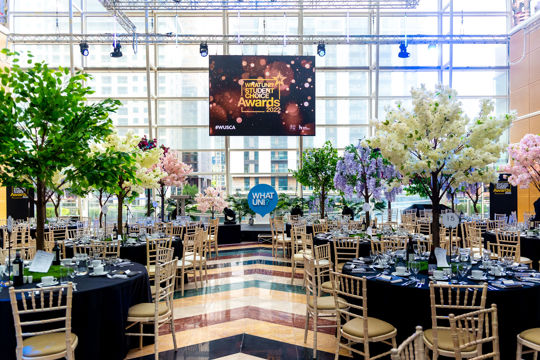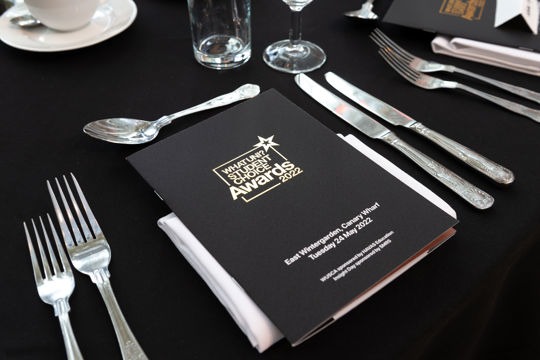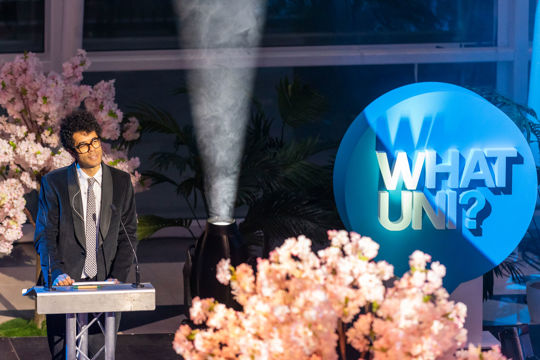 Each year, the WUSCA team receives approximately 35,000 verified reviews from on-campus visits across the country and online submissions via the whatuni.com website.  
The student-led approach of review collection means that shortlisted universities are uniquely recognised by students for delivering an exceptional experience. 
Crucially, they are the only annual awards that are based solely on the views of real students studying in the UK, allowing students to access honest, unbiased data to make the right choices about their future on the Whatuni platform. 
University College Birmingham's courses cover a broad range, from business, nursing, finance and accounting to aesthetics, aviation, sport and culinary arts.  
The University has also introduced new curriculum areas, including engineering and construction, and highly-relevant digital fields such as cyber security and esports, with further investment in buildings and equipment. 
You can read University College Birmingham's Whatuni profile here. 
WUSCA 2022: Our Awards and Nominations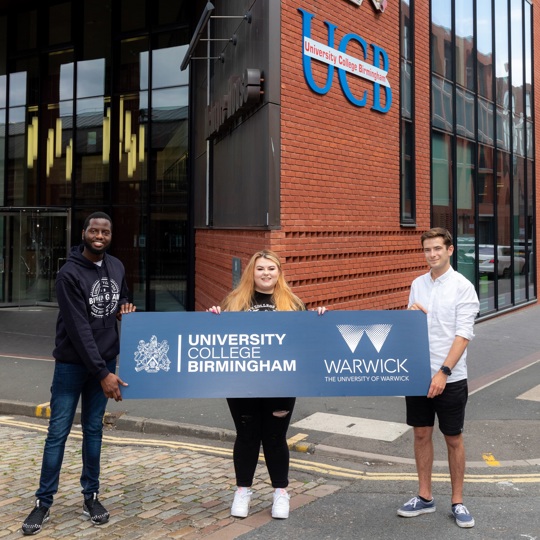 University of the Year
Winner
We were incredibly proud to be shortlisted in six amazing categories, but this was the massive one! We have worked extremely hard to ensure we have adapted with the times, diversifying our course offering, investing in our campuses and introducing partnerships that will really make a difference.
Our new partnership with the University of Warwick, for example, is bringing a whole host of new study opportunities, enhancing future prospects for students, addressing the regional skills gap and aiding economic recovery post-pandemic.
Thank you to all students and staff who helped win us this award.
Read more about our partnership with the University of Warwick: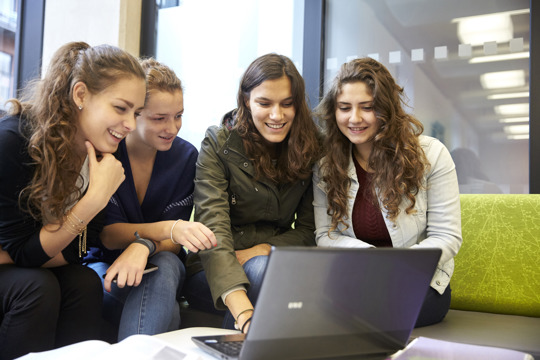 Student Support
Winner
We are extremely proud of our above-and-beyond student support. One of our key support teams is our Centre for Academic Skills and English (CASE) incorporating the Academic Skills Centre, offering 1-2-1 tailored academic support to build essential skills.
We also offer our Graduate Advantage service, providing one hour per week of additional tailored support, with sessions covering academic skills and preparing for the world of work. And our disability support means students get the best access to academic support, guidance and advice if they have additional needs.
Thank you to all students and staff who helped win us this award.
Learn more about our wide range of student support services: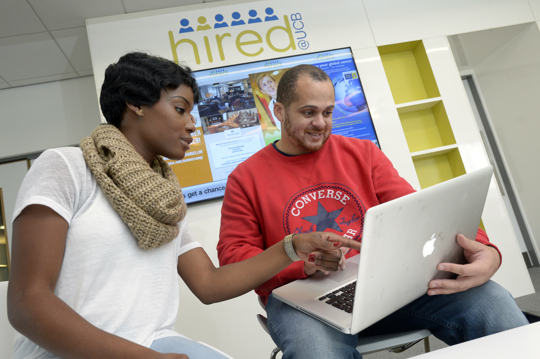 Career Prospects
Finalist
Our array of careers, employability and placements support is one of our unique selling points here at University College Birmingham.
We have a huge network of employer contacts to help you move your career forward into rewarding and lucrative industries, and hired@UCB is our stand-out service that supports students with everything from CV writing to business start-up guidance for five years after they graduate.
Find out more about how we help students get hired: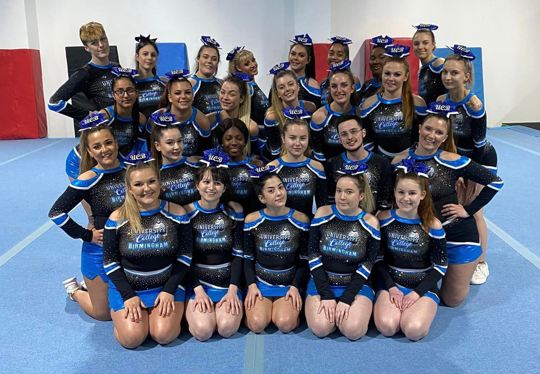 Students' Union
Finalist
Our Guild of Students is something we are very proud of. Led by a fantastic team of officers whose passion and dedication to students is on another level, the Guild works hard on a whole range of campaigns that matter, from Stand Up, Speak Up and Staff Make UCB Awesome to the COVID Support Fund.
We may be a small university, but we have more than 25 brilliant societies – many of which are free to join – to inspire students with all kinds of interests, from esports and cheerleading to our award-winning Disabled Students' Network and African and Caribbean Society.
Discover more about our Guild of Students: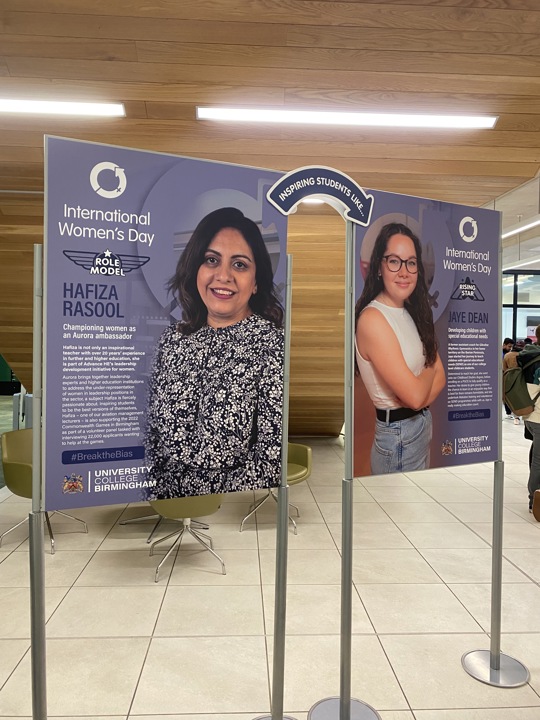 Lecturers and Teaching Quality
Finalist
Our academics have a wealth of expertise and industry experience to put them at the forefront of their fields. Among our teaching staff are a government adviser on economic strategy, a former coach to the U20 England Women's rugby team, a consultant to the tourism board and an award-winning special effects expert who worked on the likes of Doctor Who and Game of Thrones.
We are also recognised by government and employer bodies as a centre of vocational excellence, ensuring our students are trained to a gold standard.
Check out profiles for our teaching and support staff:

Facilities
Finalist
Two of our campuses have won awards from the Royal Institute of British Architects (RIBA) and an investment of £140 million into facilities by the University means our students really do have the very best training environments.
We knew they were great, but to have this recognised at the UK's top student choice awards is something else. 
Explore our range of facilities:
Check out our latest news stories