Why should I choose this course?
EXCELLENT FACILITIES – Our Human Performance Centre includes a 35m sprint track while our purpose-built Human Performance Lab features the latest equipment including an anti-gravity treadmill
PRACTICAL APPLICATION – Our strong industry links offer you an extensive range of placement opportunities, helping you build experience within your chosen area of the sector
EXPERT TEACHING – Learn from both industry and research active staff to develop your academic and practical skills
INDUSTRY APPROVED – We are an education partner of CIMSPA and, following their partnership work with the UK Strength and Conditioning Association (UKSCA), we are exploring further programme accreditation on their Graduate Strength and Conditioning coach framework
TEAM SCOTLAND PARTNERSHIP – Our University will be the home for Team Scotland at the 2022 Commonwealth Games in Birmingham, offering exciting opportunities for our students to work with the team and its athletes
There are lots of reasons why we think you should study with us, but here are our top 5. 
View video.
Our facilities
Students on our sports courses at University College Birmingham have access to a wide range of excellent facilities. Our campus features a brand new Human Performance Centre, cutting-edge gym and sports injury and massage clinics, while you also have access to the state-of-the-art facilities at nearby Avery Fields, thanks to our partnership with local rugby club Bournville RFC.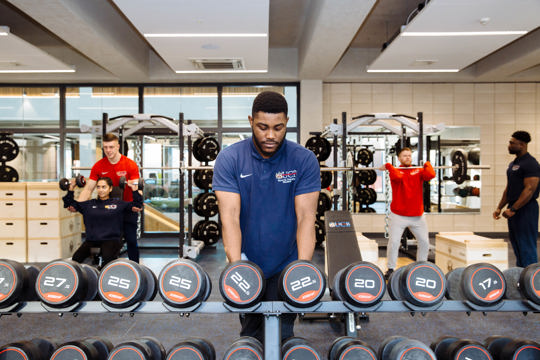 Our new Human Performance Centre includes a 35m sprint track (with force plate) and sled track, eight lifting platforms, 7m rig and large screens displaying live analysis data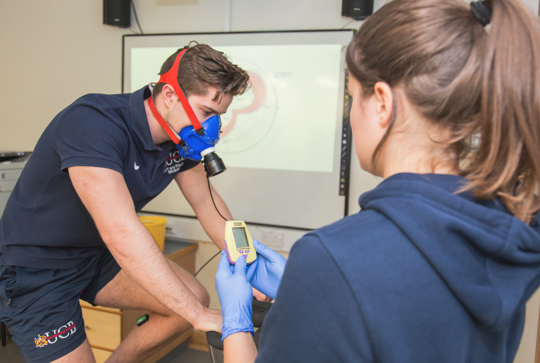 Our purpose-built Human Performance Laboratory features the latest equipment including an anti-gravity treadmill, isokinetic dynamometer, Monark LC7 cycle ergometer and SECA body composition analyser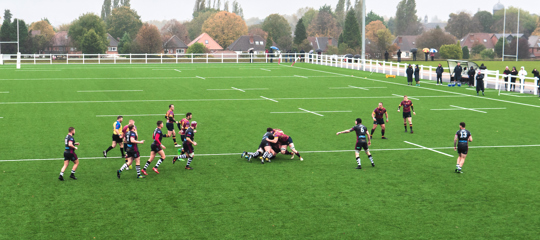 The impressive £3m Avery Fields complex – which we share with Bournville RFC – boasts an all-weather pitch, two grass pitches and a clubhouse with function room and modern changing facilities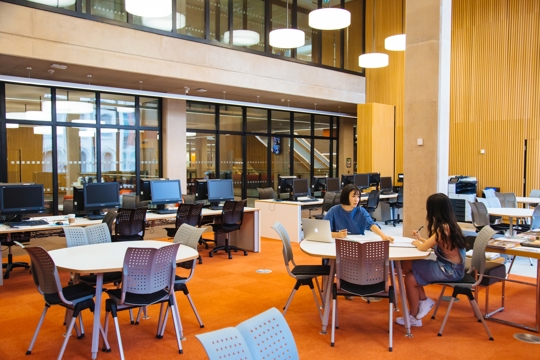 Students on our postgraduate courses have exclusive access to our dedicated postgraduate suite in McIntyre House, providing study and meeting spaces, PCs and other facilities.
Course breakdown
Science of Human Performance
This module provides you with an understanding of the underpinning mechanisms related to human movement and performance with a strong link to practical concepts. You will look at neuromuscular structure and function, bioenergetics and metabolism, cardio-pulmonary function and endurance performance as well as strength and power. Much of this will take place in our brand new Human Performance Laboratory. Using a range of teaching methods, including podcasts, laboratory-based sessions, lectures and seminars, this module is designed to link components of exercise science to the field of human performance.
Coaching and Enhancing Sports Performance
Coaching and Enhancing Sports Performance builds on the underpinning concepts of human performance and applies them to key areas relating to practical application. You will look at a number of areas including effective coaching in strength and conditioning, training strength, power and endurance and working with team sports alongside nutrition for training adaptation, enhanced performance and recovery. This module will prepare you for many aspects of stepping into industry and applying the theory in a sports performance environment. You will develop your practical coaching skills while learning methods to enhance sports performance. This module will allow you to gain competence across a range of equipment used in both laboratory and field-based settings.
Applied Strength and Conditioning
An effective strength and conditioning coach needs to go beyond understanding the science of performance. This module will help you to develop a range of the 'softer' skills required to work in the field of strength and conditioning, such as interpersonal skills, effective communication, empathy, conflict management and resolution. Furthermore, the module introduces the concept of reflective practice, an essential skill for the applied practitioner.
The Research Methods module will develop your understanding of the research process, preparing you to undertake and complete a successful research project. The module will cover all aspects of the research process and provide you with the opportunity to carry out a pilot study, receiving staff and peer feedback before commencing your research project. Key stages of the module include applying for ethics approval, developing appropriate studies for hypotheses testing, research design, population sampling, data analysis (and associated software) and reporting findings.
This module provides you with knowledge and experience of working within a multi-disciplinary team in order to provide the best support for athletes. You will learn a range of concepts including injury screening and rehabilitation, monitoring load and fatigue, performance testing and the athletic diet. By developing an appreciation of these areas you will be able to identify your roles and responsibilities in a wide range of settings. You will effectively take your 'case studies' through the process of training, from screening and referral to monitoring of load and fatigue and performance testing.
The Experiential Learning module provides you with a vocational opportunity to develop your personal, transferable skills and work-specific skills, therefore enhancing your future employability. By gaining real-world experience in the field of applied strength and conditioning, you will be challenged to link theory with practice. You will be supported to find suitable vocational practice placements with which to hone your skills, as well as building industry networks to support your future career aspirations. The module will also provide you with the opportunity to reflect on evidence-based practice and identify your own learning needs.
The dissertation provides you with the opportunity to consolidate your learning and undertake a supervised research project, with the option to seek appropriate publication (e.g. academic journal, conference etc.) You will be able to specialise in an area of interest to you, which could be based out of the Human Performance Centre/Laboratory or in the field, potentially following on from your work on the Experiential Learning placement.
The modules listed above for this course are regularly reviewed to ensure they are up to date and informed by industry as well as the latest teaching methods. On occasion, we may need to make unexpected changes to modules – if this occurs, we will contact all offer holders as soon as possible.
A grade classification of 2:2 is required or international equivalent.
A subject-related UK or International honours degree from a recognised institution.
Applicants who make it through the initial selection process will be required to attend an interview, after which the evidence from the above selection procedures will be considered. Full details of this procedure will be sent to applicants who have progressed successfully to this stage.
We also consider applicants who are currently employed and wish to apply to University College Birmingham.
To apply, you must have five years of relevant managerial work experience, demonstrating in-depth knowledge of the sector for the subject matter you are interested in pursuing.
A reference detailing your roles and responsibilities from your line manager and a meeting with the programme team will usually be scheduled prior to a place being offered.
EU/international students
If your degree is not related and you do not have relevant managerial work experience, please contact Admissions so that we can discuss your application on an individual basis before you apply. 
If you have any questions, please complete our enquiry form:
The main reason why I decided to stay on and study my masters at UCB was because of the facilities here and the lecturing staff. The facilities, that include the brand new Human Performance Centre and Laboratory, are of world-class standard and provide a great learning environment.
Sabriya 
International Tourism Management MSc / PGDip
Teaching
Below sets out our intention for how teaching will look in the 2021/2022 academic year for each level/year of this course. You can view more information on our teaching plans here.
Assessment
You will be assessed by a range of methods to encourage the development of relevant skills and competencies. These include case studies, presentations, assignments and laboratory reports. Finally, you will undertake an extended research project linked to your area(s) of interest within the industry.
Our teaching and assessment is underpinned by our Teaching, Learning and Assessment Strategy 2021-2024.
We highly recommend that you purchase the course-specific uniform for this postgraduate course, costing approximately £100. (Prices are subject to change each year – exact costs and information on how to order required items will be provided to you prior to enrolment.)
UCBconnect - meet other students on your course
Starting university is an exciting time, but we understand that it can sometimes feel a little daunting. To support you, we have created a platform called UCBconnect, where you can meet other students who have applied for the same course at University College Birmingham, before you start studying here.
As soon as you have been made an offer, you will be sent an invitation via text and email to complete your user registration and join UCBconnect. For more information, please visit ucb.ac.uk/ucbconnect.
Join the conversation and check out the latest updates from the department of Sport and Nutrition.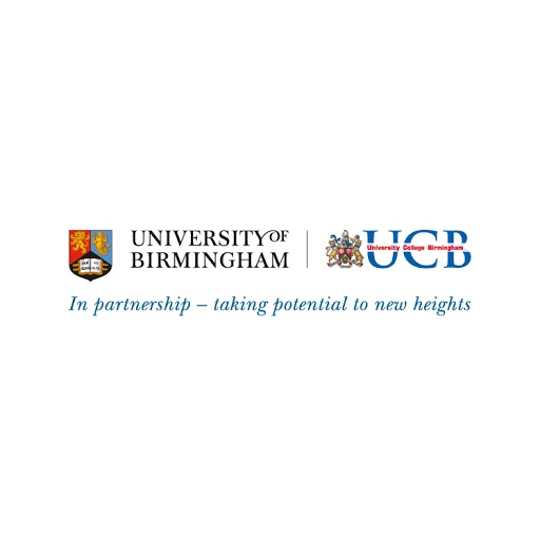 This course is accredited by the University of Birmingham.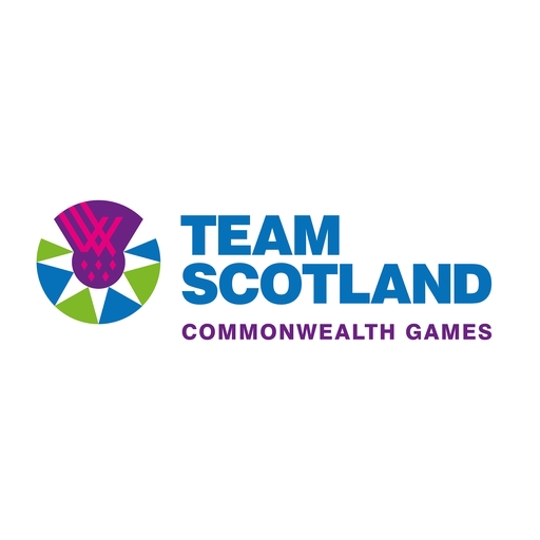 University College Birmingham will be the home of Team Scotland at the 2022 Commonwealth Games.
Accreditations, endorsements and partnerships
University College Birmingham works with a wide range of organisations to ensure you receive the best possible training and qualifications recognised by industry.
of graduate employers say relevant experience is essential to getting a job with them
Work placements
Work placements are vital for gaining real-life experience and for building your confidence and skills before you finish your course – and they may even lead to a job when you graduate. Our hired@UCB team can help find the ideal placement for you.
Our strength and conditioning master's course features an 'Experiential Learning' module with a minimum of 30 hours of placement work required for your assessment. We also fully encourage and will support you in gaining further work experience to match your career aims.
Work alongside experts in your sector 
A snapshot of some of the employers we have worked with:
Wasps Rugby Academy
Bournville RFC
Gamechanger Performance
Due to the ongoing coronavirus pandemic, please be aware that opportunities to travel abroad for placements, project work or residential trips may be affected by government travel restrictions. Please visit our
updates and FAQs page
for information.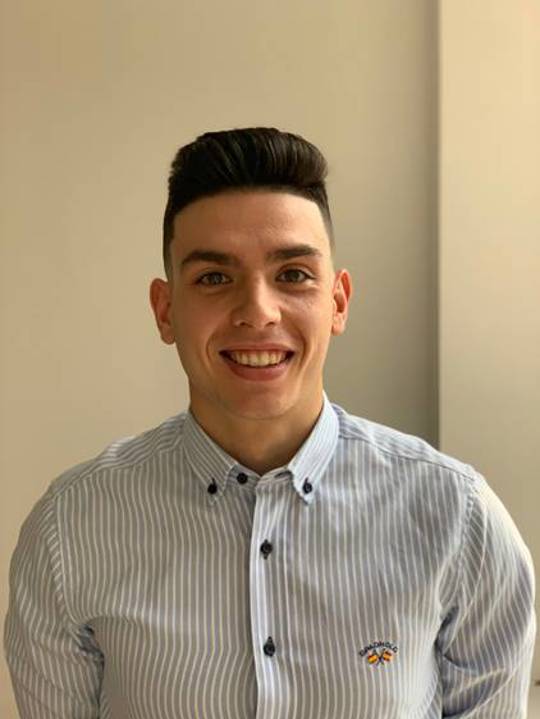 As an undergraduate, I undertook placements as a strength and conditioning coach at Birmingham City FC and in a gym as a personal trainer, making me recognise the importance of underpinning academic knowledge. My master's was perfect for my development to help athletes avoid injury and enhance their performance.
Career opportunities
The example roles and salaries below are intended as a guide only.
Strength and conditioning coach
Average Salary: £25,090
Exercise physiologist (in the sports sector)
Average Salary: £26,500
Exercise physiology lecturer
Average Salary: £24,000
Head of athletic development
Variable Salary
hired@UCB
We are here to support your career goals every step of the way. 

Mark's Story
Lecturer Mark has 25 years of elite sport performance and coaching experience. He reveals what you can gain from our master's course.