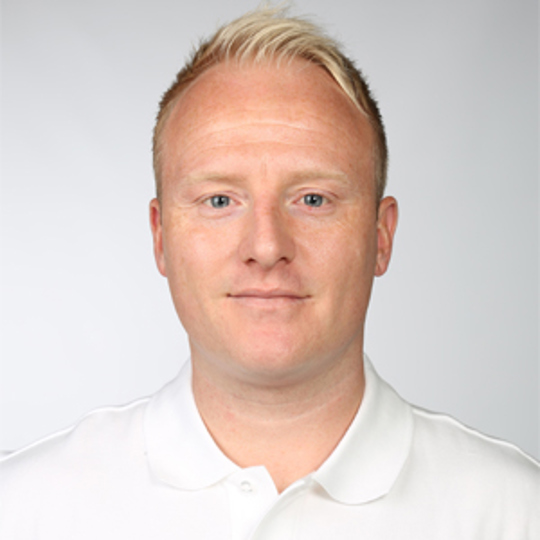 Gareth's Profile
Academic qualifications
BSc (Hons) Sports Therapy, Faculty Cert in Education (FE)
I joined UCB towards the end of the 2015/16 academic year having graduated from my own Sports Therapy course here in 2007. I now have nearly 10 years' experience both in a clinical environment and within professional sports teams. During that time I have been fortunate to work with Ospreys Rugby, Welsh Rugby Union and in 2014, I was asked to join the medical team supporting the Scottish Rugby in their Six Nations and at the 2015 Rugby World Cup. In 2016 I spent time as part of the ATP medical team, covering the Aegon Championships at the Queen's Tennis Club.
Additionally, I have worked as an external verifier and quality assurance officer for the British Sports Trust, Sports Leaders UK. My responsibilities included, ensuring standardisation of delivery and assessment of our qualifications nationally.
Year 1 - Soft Tissue Therapy, Year 2 - Sports Massage Clinic and Year 3 - Professional Clinical Practice. In addition I will have group and individual tutorial responsibilities.
Research Interests and Scholarly activity
Concussion within Rugby Union, musculoskeletal injuries and soft tissue therapy.
Sports Therapist with Scottish Rugby Union, Glasgow Warriors, Balance Performance Physiotherapy and ATP Tennis Tour / Lawn Tennis Association.