Full-time students exempt from paying council tax
As a full-time student, you could be exempt from paying council tax. Your student status is sent directly to Birmingham City Council, but you will still need to complete an application form to apply for a discount or an exemption.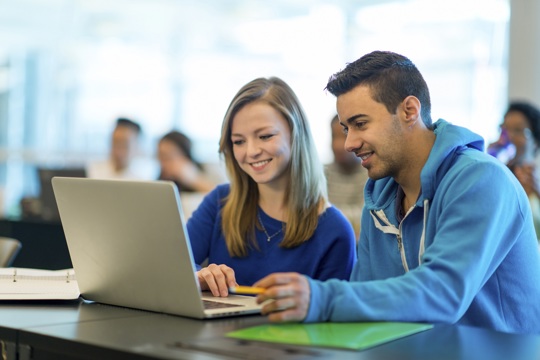 Endsleigh
The University has arranged contents insurance for you with Endsleigh, the number one student insurance provider. It is important for you to check this cover, so please follow the steps below to ensure you fully understand the protection provided.

Enter your policy number HH1397 at endsleigh.co.uk/confirm-your-cover to check your policy details.  
Visit the review cover link to: 
Check what is covered
Check key exclusions and limitations 
Check your policy excess
Check how to make a claim, extend and personalise your cover
It is important to find out exactly what you are covered for as you may find that the contents cover is not sufficient and you need to extend it to protect all of your possessions both inside and outside of your room.
UniKitOut
UniKitOut is the one stop shop for student essentials. They offer big discounts on student bed packs, student kitchen packs, student bathroom and towel packs, student combo packs, electricals, accessories and much more. They will even deliver direct to your halls so everything is waiting for you upon your arrival. Use code UCB10 to receive your 10% discount. 
Hollie Guard
Student safety is a priority at University College Birmingham. Therefore, we have teamed up with Hollie Guard, the personal safety app. Hollie Guard is a next generation smartphone app that provides enhanced levels of protection. We want you to be safe and feel safe.
Student Accommodation Code
Where you live is a big part of being at university or college, which is why University College Birmingham is one of a number of universities and further education colleges signed up to The Student Accommodation Code.
The Code protects our students' rights to safe, good quality accommodation to make sure our students get the best out of their time living in our residences. It outlines everything students can expect from our accommodation, as well as their responsibilities as tenants.
The Code has already raised standards of accommodation at University College Birmingham and underpins our ongoing dedication to our students. We are fully committed to providing a safe, comfortable living environment which will help support our students in leading a successful and enjoyable student life.
For more information, please visit www.thesac.org.uk
Circuit Laundry
The Maltings halls of residence has dedicated laundry services provided by Circuit Laundry, which includes washing and drying machines. You will be given a laundry card upon your arrival with a complimentary wash and dry.
Amazon locker
University College Birmingham has teamed up with Amazon to make delivery of your orders even easier. The Maltings has Amazon Lockers installed for your convenience.
TV licensing 
You need to be covered by a TV Licence to watch or record live TV programmes on any channel, or download or watch BBC programmes on iPlayer.
This could be on any device, including a TV, desktop computer, laptop, mobile phone, tablet, games console, digital box or DVD/VHS recorder. If you do any of the above without a valid licence, you risk prosecution and a maximum penalty of up to £1,000, plus any legal costs and/or compensation you may be ordered to pay. You will also still have to buy a TV licence if you need one.
How can I buy a TV licence?
There are lots of different ways to buy a TV licence. Whether that's through weekly cash payments, using your nearest PayPoint outlet, spreading the cost with monthly, quarterly or yearly direct debit, credit/debit card or by post – just choose the one that suits you best.