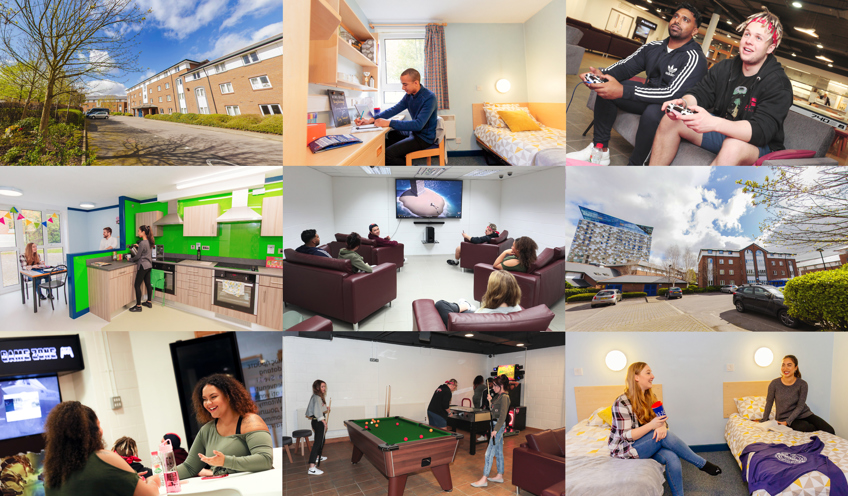 Highlights
Based in the heart of Birmingham, a 15-minute walk from our campus buildings
All rooms are fully furnished with free WiFi
Sports hall, gym and landscaped gardens
Wide range of activities and events at the Social Space
Canalside living in the heart of the city
Granville Street

, Birmingham, B1 1SB
Based on Granville Street, The Maltings is just a 15-minute walk away from our campus buildings at University College Birmingham. Situated by the canal within easy reach of a wealth of shops, pubs and restaurants around Broad Street, Brindleyplace and the city centre, this prime location puts you at the heart of Birmingham and all the city has to offer.
The Maltings houses 827 study bedrooms, 809 of which are en suite, with five twins and 18 with shared bathrooms. The majority of flats are mixed sex, typically housing six to nine residents.
The site features landscaped gardens while there is also a sports hall and gym to help you keep active. You can also access The Maltings Social Space, a communal area offering space for relaxation or study as well as a wide range of activities and entertainment.
Some ground floor rooms have been designed to accommodate students with special requirements, including accommodation for carers. Find out more about our specialised accommodation here.
Take a look around
Home away from home
To help you adjust in your first year, you are guaranteed a place in our halls of residence. And unlike most universities, there are no upfront costs – we won't even charge you a deposit when you apply.
Living at our student accommodation puts the best of both worlds on your doorstep. You will be part of a friendly environment surrounded by supermarkets, banks, cafes and student budget restaurants, as well as excellent transport links.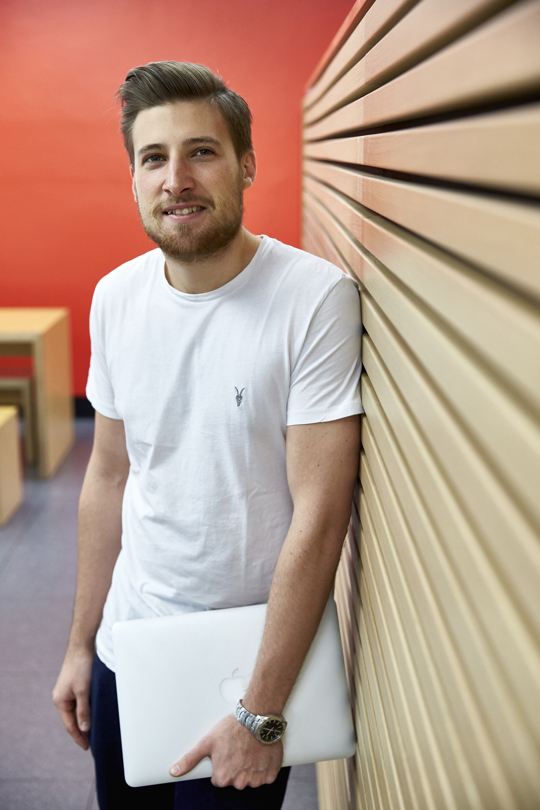 Living at The Maltings was perfect to walk to university during the week and to all the entertainment venues Birmingham has to offer. It was a short walk to Broad Street, the Bullring and all sorts of bars and restaurants.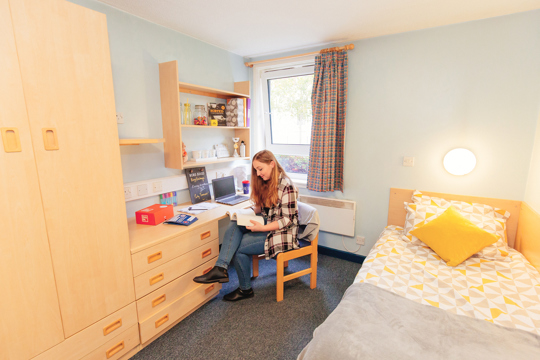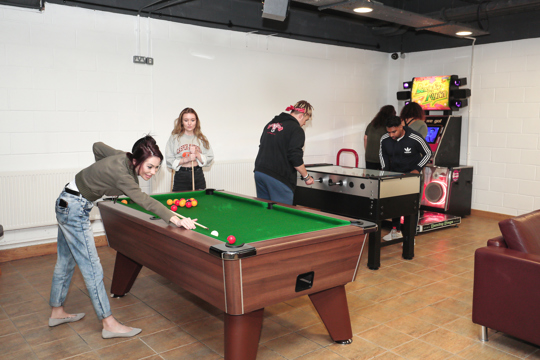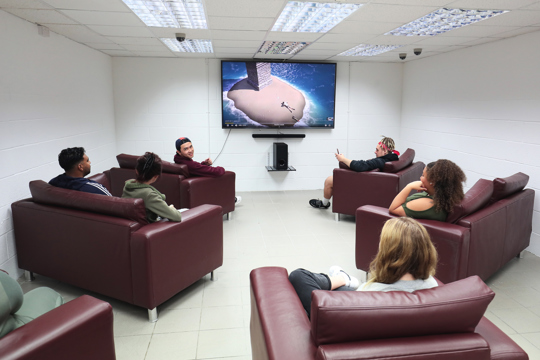 Accommodation facilities 
All rooms are fully furnished and include free WiFi, bed, fitted wardrobe, desk, chair, shelves, notice boards and complimentary insurance.
Each flat has its own fully-fitted kitchen and dining areas with a fridge-freezer, electric cooker, iron, kettle and microwave. En suite rooms have a toilet, hand basin and shower, and a commercial laundry service is also available with washing and drying machines.
Frequently asked questions
Can I view the accommodation?
You can view the halls of residence at our open days and applicant days. Alternatively, you can contact the Accommodation Officer at accommodation@ucb.ac.uk to arrange another time during office hours to view the halls.
Can I park my car or motorcycle?
We offer parking on site for the sole use of residents at The Maltings. We do not recommend bringing a vehicle with you as it is not a general requirement to travel around the city centre.
If you do bring a vehicle, you will also need to produce your driving licence, proof of ownership and insurance documents. The cost of parking a car at The Maltings is £200 per semester, while parking a motorcycle costs £50 per semester.
When can I move into the halls of residence?
Unless you are studying during the summer period on a specialist course, your contract for accommodation will begin on Saturday 2 September 2023.
Is internet included in the costs?
Yes. All residents have access to free WiFi at the halls. 
Weekly rent
The weekly rent for 2023/24 is £125 standard / £148 en suite
Our annual contract is 42 weeks, from September to June – many universities and private providers only offer 45-51 week contracts. With us, you won't be charged in the holidays, which is a £2,000 saving.
Contracts are open to students studying on Erasmus+ courses and Study Abroad courses, along with those on placement.
All prices include heating, lighting, WiFi and contents insurance.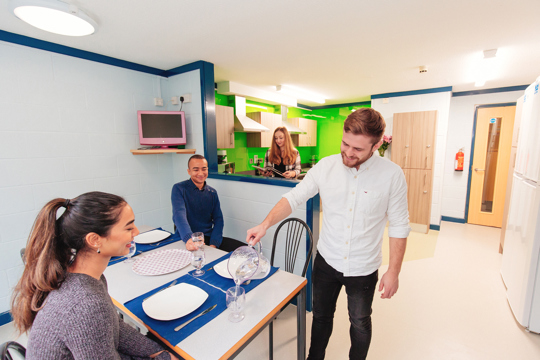 Shared kitchen facilities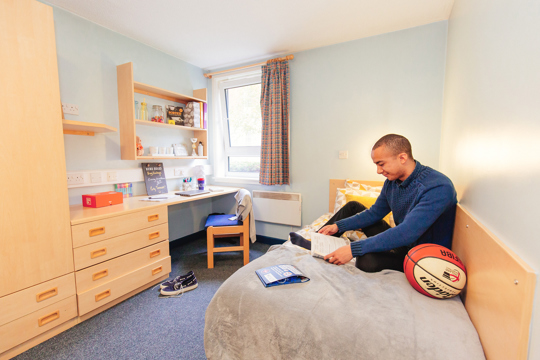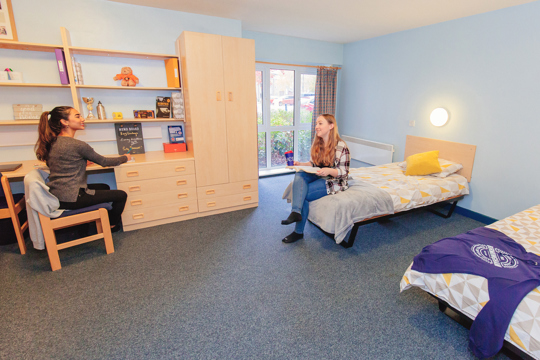 The Maltings Social Space
The Social Space is the main communal area at The Maltings, offering a perfect place to relax, meet friends and enjoy a wide variety of entertainment and events.
The newly-renovated space offers an array of activities, from the Game Zone featuring arcade machines and 50-inch gaming screens to pool and football tables and much more.
There is also a lounge area where you can relax, including an 86-inch TV with Sky entertainment, sports and movies, as well as an activities studio with large screen TV and surround sound speakers for a variety of keep fit classes, yoga and other regular workout sessions.
The Maltings also features an IT suite offering PCs and presentation facilities. The suite is available throughout the day with no need to book in advance.
Things to do at the Social Space
Dancing Stage Euromix 2 dance arcade
Four PS4 stations with 100+ online games
Arcadia retro games machines with 100+ classic titles
Pool table and darts
Table football and table tennis
Large screen for video, karaoke nights, pub quiz, events and entertainment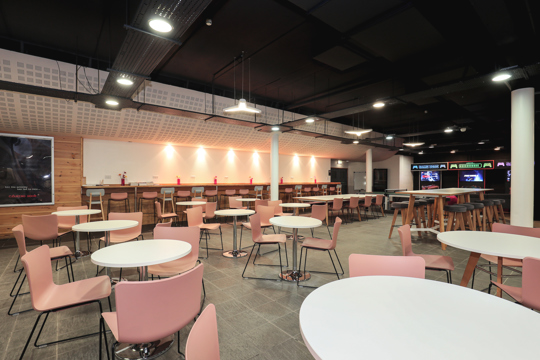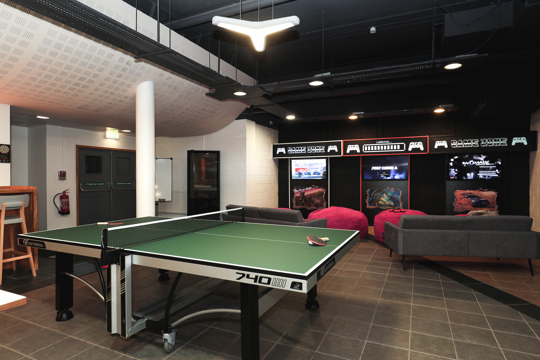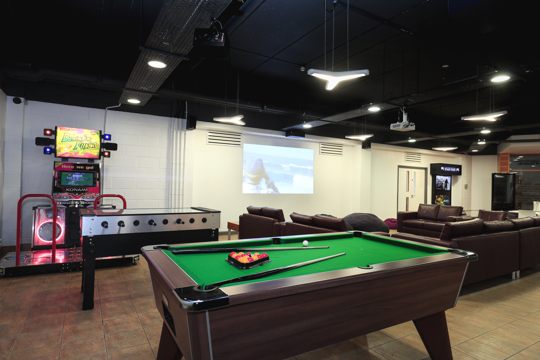 Dance arcade, pool table, football table and more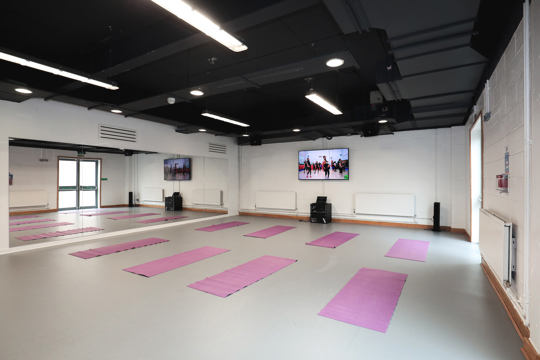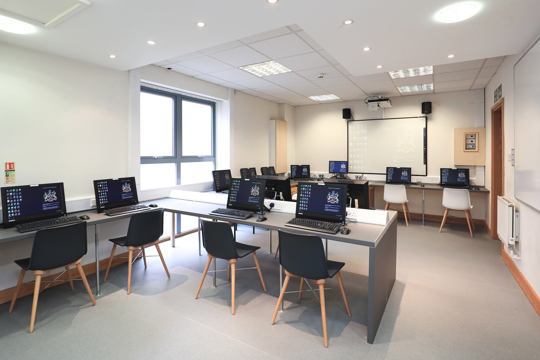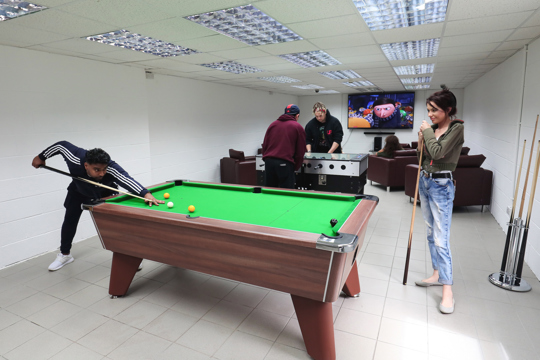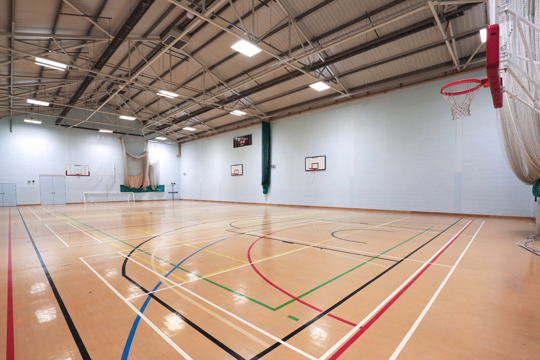 Keep active
If you're looking for ways to keep fit while staying at The Maltings, there are a range of facilities available to help you stay active.
The on-site sports hall hosts a variety of fun events organised throughout the week, from football and hockey to badminton and netball.
There is also a free gym available for you to use throughout the day, featuring the latest gym equipment and workout sessions.
Other important information
As all rooms are self-catering, you will have to provide your own cooking utensils and bedding. The majority of flats are mixed sex, typically housing between six and nine residents. The majority of rooms are en suite, however we also have three flats with shared shower rooms and bathrooms. All rooms are non-smoking.
Student safety is a top priority. The Maltings is a secure site with full-time and part-time hall managers supported by night-time security, as well as a comprehensive CCTV system and a fob-operated gate.
Mail is delivered to your post box daily and parcels, recorded, registered or special delivery items may be collected from the reception office during opening hours. 
There is a charge for car parking and the number of spaces is limited. Spaces are issued on a needs basis and upon presentation of your driving licence, proof of ownership and insurance documents. Parking costs £200 per semester for a car or £50 for a motorcycle. 
There are a number of ground floor rooms designed to accommodate students with special requirements, including accommodation for carers. The University also offers limited accommodation for students under the age of 18.
Please contact us at accommodation@ucb.ac.uk if you require further information regarding either of these specialised forms of accommodation.
Weekly rent for The Maltings (inclusive of heating, lighting, WiFi and contents insurance cover):
Accommodation Fee Summary 2023/24
| Hall | Room type | Duration (full yr) | Dates | Dep (£) | Rent (£pw) | Term 1 | Term 2 | Term 3 | 9 monthly (£approx) | Total (£ inc dep) |
| --- | --- | --- | --- | --- | --- | --- | --- | --- | --- | --- |
| Maltings | En suite | 42 | 02/09/2023 - 22/06/2024 |  100 | 148 | £2,072 | £2,072 | £2,072 | £700 | £6,316 |
| Maltings | Standard | 42 | 02/09/2023 - 22/06/2024 |  100 | 125 | £1,750 | £1,750 | £1,750 | £600 | £5,350 |
Our main contract is for 42 weeks from September to June, which includes the holiday periods. We also offer single semester contracts based on your duration of study.
For more details about pricing, see our FAQs section.